Wondering whether you can travel to Argentina or Chile right now as a tourist? After a long period of their borders being closed, both Argentina and Chile announced that they would finally open to international travellers on November 1st. 2021, meaning both countries – and Patagonia in the south – are now open for travel.
On May 1, 2022 when Chile opened all of its land borders (this didn't originally include Paso Rio Don Guillermo, the main border between Puerto Natales (Torres del Paine National Park) and El Calafate, however it is now open).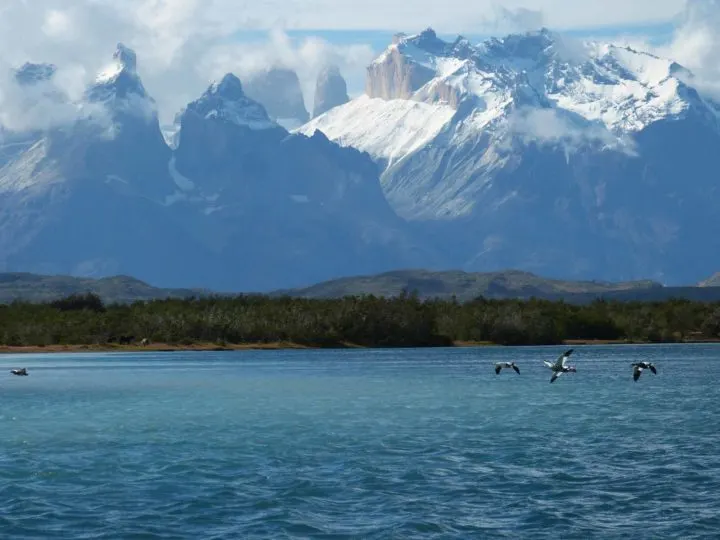 Below, we outline exactly what the current travel requirements and restrictions for Chile and Argentina are and recommendations for what you should do in advance of a trip to Patagonia.
Be aware that restrictions and the documentation you need to present for your flight can change last-minute and the information below might not be 100% up-to-date at the time of reading. Please check the official websites shared below for the most accurate information.
It's also worth noting that the information available on different official websites can vary wildly, therefore it's very difficult to know the exact situation until you arrive on the ground. I've done my best to draw together websites that should be accurate, but, as ever, it isn't easy to know 100% what's going on.
The land border between Chile and Argentina is open
Land borders between Chile and Argentina are now open. As of September 1, you no longer are required to apply for a Mobility Pass.
Instead, you must present the vaccination certificate issued in your country when boarding your flight to Chile. The vaccination certificate – together with your passport – replaces the Mobility Pass that was previously required, meaning you can enter hotels, restaurants or take flights within Chile.
You will also not be required to fill out a C19 Declaration (another document that was required).
Planning Your Trip to Patagonia?
Save time, stress & money with a customized travel itinerary planned for you by a Patagonia expert
What previous clients have said:
In researching a trip to Chile for my wife's birthday, I stumbled upon Worldly Adventurer. After reading a lot of what was on Steph's site, I decided to hire her to help plan an itinerary for a two-week trip.
I found her very knowledgeable, credible, and sensitive to what we wanted out of our trip. Unfortunately, like many people, our trip was cut short by the corona virus pandemic, but we will not hesitate to use her services in the future when we decide to return.
Bert Coxe, USA
Traveled to Chile and Patagonia in March 2020
Chile travel restrictions
From May 1, 2022, international travellers can enter Chile through any of its international airports.
As of May 1, 2022, all land borders are also now open. You can find the opening hours for borders here.
Before you travel to Chile, you'll need to complete the following:
Vaccinated travellers arriving in Chile
Anytime before your flight: You must take out medical insurance with a minimum coverage of US$30,000 and print this off to show to Sanitary Control once you arrive in Chile.
72 hours before your flight: Make sure you have a copy of your vaccination certificate as issued by the country in which you live. I recommend printing this information off so it's easier to present.
Upon arrival into Chile: You may be required to take a PCR test at the airport (these are available as you get off your flight and are free); these are being requested randomly and will affect one in five travellers. You will be required to wait for the result in the airport.
Unvaccinated travellers arriving in Chile
Unvaccinated travellers can enter Chile, however, you must present a negative result in a PCR test dated less than 48 hours from departure.
PCR tests for departure
You can book a PCR test for leaving the country quite easily in most destinations. We've found the following locations are open:
Puerto Natales: Laboritorio BioHealth (Baquedano 781; you can book a timeslot in advance; 24-hour turnaround; open 11am-17.25pm Mon-Fri., 9am-12.25pm Sat)
Punta Arenas: Laboratorio DeAgostini (Av. Guillermo Pérez de Arce 401-447, you can't book in advance; 24-hour turnaround; open 8am-11am and 3pm-5pm Monday to Friday); Medilab (Monsignor José Fagnano 504; book via Whatsapp +56 9 9005 8353; open 11am-4pm Monday to Thursday)
Santiago: Genosur (Hilton Garden Hotel close to Santiago Airport, Tobalaba, or delivered to your hotel; four-hour turnaround; open 10am-7pm Monday to Friday, 2-4pm Saturday); Bionet (arrivals in Santiago airport, Cerro Colorado #5030 Las Condes in Santiago, or delivered to your hotel; 12-24-hour turnaround; open 8am-6pm Monday to Saturday; no booking required for airport or city-centre clinics).
Note that Bionet also have clinics in other cities across the country. You can find the full list of their locations here.
For more clinics offering PCR tests in Patagonia, check out this article.
Full information about travel restrictions and entry requirements for Chile
You can also find the most up-to-date information on your government's travel website, while the Ministerio de Salud (Health Ministry) posts updates on their Twitter. There is also useful information on this page and this one (both English).
Covid restrictions inside Chile
Mask-wearing may be required in public spaces, although from September 2022, they removed the requirement to wear a mask in airports and on aeroplanes.
There is usually a temperature check and hand sanitizer at every shop entrance, and there are capacity restrictions too.
Argentina travel restrictions
Vaccinated travellers arriving in Argentina
Argentina opened to international travellers from November 1 2021. If travelling to Argentina, you must do the following:
Anytime before your flight: You must be fully vaccinated, with your last vaccination at least 14 days before your entry into the country. You must bring proof of vaccination with you into the country; I recommend a print-out in case you need to show it at the border or during your stay. You must also take out health insurance with comprehensive cover for coronavirus, including hospitalisation, transportation and the costs of self-isolation if required; again, bring a printed copy of this document.
48 hours before your flight: You must complete an electronic "sworn statement". You will need to show the confirmation email after submitting the form when you check in to your flight.
Upon arrival into Argentina: You will need to present your documents to the border officials.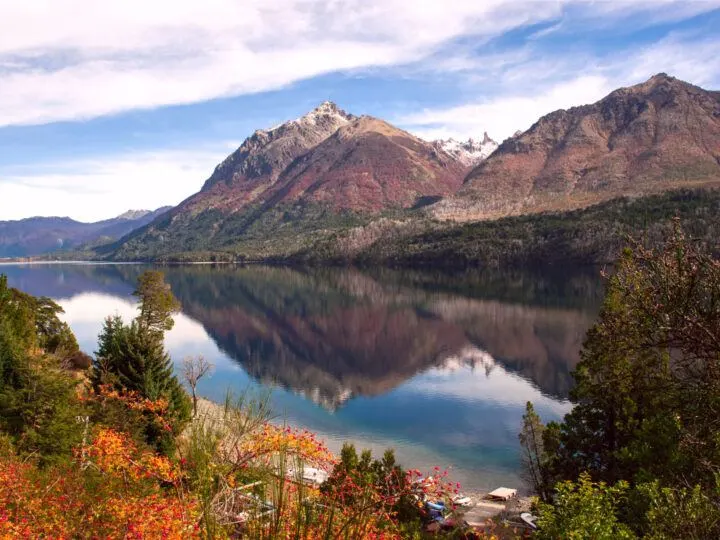 Unvaccinated travellers arriving in Argentina
It is recommended that you take a PCR test within 24 hours of arriving into Argentina.
PCR tests for departure
The US embassy has a list of laboratories located in Buenos Aires. Read it here.
Full information about travel restrictions and entry requirements for Argentina
For up-to-date information on travel entry requirements, visit the US Embassy in Argentina's website.
Covid restrictions inside Argentina
Face masks may be required in public spaces, including public transportation and passenger vehicles. Restaurants are still operating on a reduced capacity, with mostly outdoor seating and a reduced indoor seating area.
Different regions have different entry requirements, so check this list (Spanish only) before you travel.
For more clinics offering PCR tests in Patagonia, check out this article.
Recommendations for travelling to Patagonia during COVID-19
Take out a robust travel insurance policy. I personally use World Nomads, who offer emergency accident and sickness medical expenses of at least US$100,000 in their policies, as well as providing coverage for if your flights are cancelled or if you catch COVID-19 while travelling. Before buying, you can read all of their COVID-19 FAQs here. Safety Wing are another option, particularly if you're doing a longer-term backpacking trip or are a digital nomad. They offer COVID-19 quarantine coverage, which means you'll get $50 a day for up to ten days if you test positive for COVID-19 while travelling. You do need to have a 28-day or longer plan to be eligible for this.
Sign up to your governmental update system, if you have one. In the US, you can do this via the step.state.gov website in order to receive emergency updates if the situation in Argentina or Chile changes.
Consider using a tour operator located on the ground if you're concerned about travelling. We've teamed up with tour operators based in South America who can book your trip and help you sort out all of the pre-departure logistics. We highly recommend EcoChile Travel for trips around Chile and Patagonia, who offer a 5% discount on their bespoke itineraries for Worldly Adventurer readers. Check out their bespoke itineraries and be sure to book directly through this link for your 5% discount.