Travel – once the preserve of the super wealthy, the gap yahs or adventurous 1970s hippies – is now more available than ever. For less than £50 ($75) you can get halfway across Europe. For a few hundred pounds, Asia – or even further.
The possibilities for encountering new places, new cultures and new people have never been closer to home.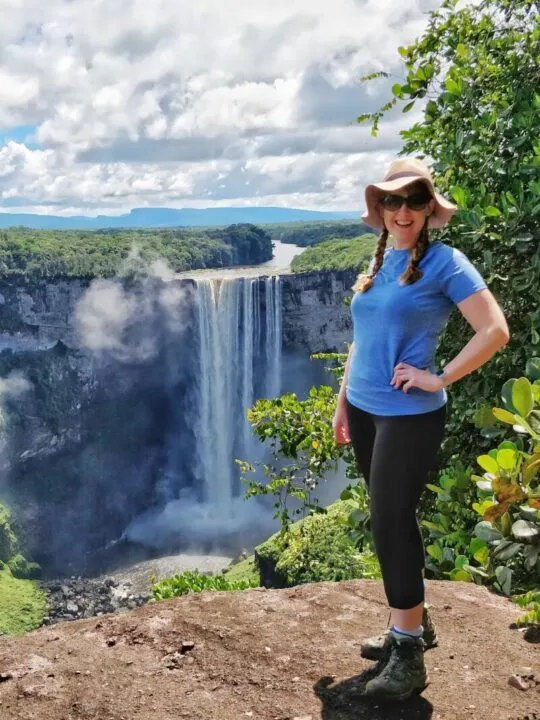 Searching the web, you'll find yourself inundated with articles professing to tell you about the top 'must-see' destinations in the whole world; the places that you just have to go to if you're travelling; or the top 10 South American destinations that you need to fit into a three-week holiday.
This is one way to travel. Fast, superficially and following the rest of the pack.
But I want to do something a little differently. I want to travel more profoundly and more consciously. And I want to inspire others to embark on their own adventures too.
Ready to discover Latin America beyond the beaten trail?
For me, travel is best when it's slow and meaningful. That doesn't mean to say you need to have six months, a whole year, or even more to travel. It just means we need to slim down our itineraries and make the most of each and every destination we visit.
If we slow down, we have a better chance to discover those 'must-see' places, that ironically so few other travellers ever pause long enough to discover.
Travelling adventurously fits well into slow, sustainable travel. It doesn't necessarily mean you have to scale Everest or swim with sharks. Whether you want to hike along a different, lesser-travelled route to Machu Picchu, travel 'off-the-beaten-track' to small towns along the Carretera Austral in Patagonia, or rarely-visited landscapes such as the Maragua Crater in Bolivia that, more often than not, don't even gain a mention in your guidebook, travelling adventurously is just a different approach to exploring the world.
It's about heading to a small town where no other tourists go or finding barely-known adventures a stone's throw from the same cities where everyone goes. It's about stopping for more than a day to appreciate a new place, maybe even to learn a new language so that you can stop being a mute outsider and can start to learn more about the country from those who know it best.
This approach to travel is one that will give you memorable – and often much more unique – experiences than merely following the hordes of other tourists. It will open up new ways of travelling as it brings you into closer proximity with the local people and their lives.
When you travel adventurously, you can peer beneath the manicured lawns of the tourist trail and see the raw, pumping veins of the life flowing beneath.
And it isn't just for the 'adventurous' souls. In fact, everyone can travel adventurously.
How does this fit in with sustainable travel?
Sustainability as a concept has moved from fringe travel consideration to an over-used buzzword and, more often than not, a form of greenwashing: aka when a company or destination claims to be environmentally conscious yet is anything but.
I started out my travel journey volunteering my skills in various communities across Latin America – a worthwhile endeavour that helped me get under the skin of a destination, learn a new language and appreciate the privilege of travelling and living within someone else's country.
But most tourists don't have the time to spend six months living in another part of the world. Even while the Covid-19 pandemic has reshaped the terrain of the workplace, allowing more people than ever to work from anywhere in the world, longer-term travel remains the preserve of the few.
That's why Worldly Adventurer helps you to plan short (and long!) trips with a focus on spending your money directly with local tour operators, hotels and restaurants – all activities that can help ensure tourism dollars go directly to the local communities, rather than being syphoned off by multinational companies.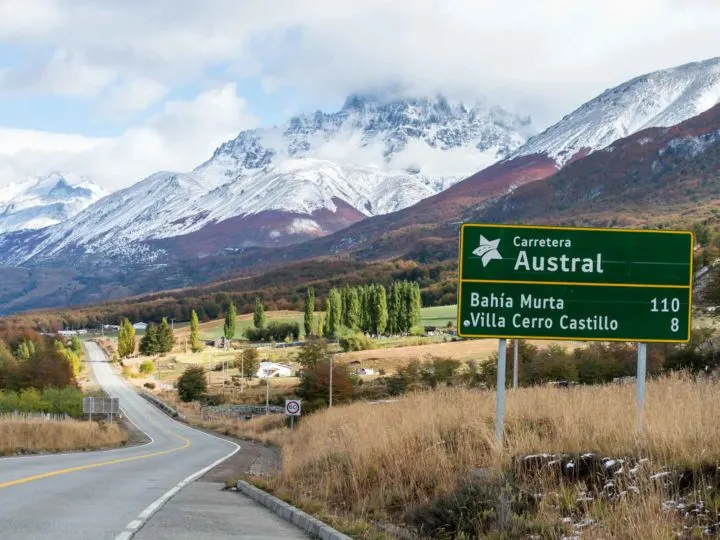 I want to inspire you to explore destinations that rank amongst the world's most visited for travellers: everywhere from Patagonia through to Machu Picchu, the Salar de Uyuni and Easter Island.
But I also want you to consider widening your lens and approaching a country differently by adding some of those lesser-visited destinations that sorely need your tourism investment: think the Salkantay rather than the Inca Trail; northern Peru rather than just the south; and the Carretera Austral as well as Torres del Paine National Park.
Travel – and I genuinely believe this – can change the world.
What do I know about going beyond the beaten trail?
My name's Steph, and I'm a former English teacher turned travel journalist and guidebook author from the United Kingdom. When I gave up my career and moved to Bolivia in October 2014, I really had no idea what my purpose of travelling was; all I knew was that I wanted to use my skills as a teacher to support education organisations in South America, and maybe beyond.
I had a volunteering position lined up with BiblioWorks in Sucre for six months, and then: the world was my oyster.
Since then, I've spent over eight years and counting either living in or exploring parts of Latin America. I volunteered for three different organisations: BiblioWorks, Up Close Bolivia (both in Bolivia) and Latin American Foundation for the Future (LAFF) in Cusco, Peru.
I raised money to build a new library; I helped to organise a reading fair for hundreds of young people and their families in Sucre, Bolivia; I was interviewed in Spanish on live Bolivian TV; taught English lessons, led biology classes and delivered photography workshops (in Spanish), and overall, discovered how fulfilling spending many months living and volunteering in a destination could be.
While I spent many months considering moving into international development work full time, it was clear that travel, and the eye-opening (and often frustrating, too!) experiences it generates, was my passion.
I started Worldly Adventurer back in 2015 and since then, I've wild camped in some of the most incredible destinations; trekked to cave paintings and dinosaur footprints, along a lesser-known route to Machu Picchu and through Patagonia's most famous national park.
I've learned about the remarkable history of the Rapa Nui people on Easter Island; I've spent four days on a cargo boat travelling into the Amazon Rainforest and another four days sailing into the magical depths of the Patagonian fjords and I've gone beyond the limits of where tourists normally travel to see a different side to Peru.
Many of these adventures have come about thanks to my role as a guidebook author and travel journalist. I got my break thanks to the UK-based Rough Guides, but have since worked on over a dozen guidebooks including for US publisher Avalon rewriting the brand new edition of Moon Chile, the latter of which saw me traverse the entirety of Chile.
I also write for publications around the globe. I've rafted with ex-FARC militants in post-conflict Colombia for CNN Travel, explored how sustainable tourism can be a key preserver of cultural traditions for the South China Morning Post, learned how Medellin is shaking off its image of drugs and violence for Adventure.com, hiked to Machu Picchu along a less-travelled route for The Independent and searched for jaguars in lesser-visited Paraguay for JRNY Magazine.
My travels as a journalist, guidebook author and blogger have allowed me to visit some of the furthest corners of Latin America – and made me hungry to travel even deeper into the continent.
Along the way, I've come to realise that adventure is a state of mind and a personal expression of what we can do – after all, one woman's adventure is another's nightmare.
But I've also become even more convinced that travel can be a means of stemming the tide of xenophobia and bringing sustainable and long-lasting opportunities and money to communities all across the world. Travel when done the right way, can be a tool for good.
These days, it's not just me writing on the site. I've got a handful of contributors who've spent extended periods of time exploring Latin America and who can offer detailed and personal advice about exploring this incredible continent. You can learn more about them here.
So why follow Worldly Adventurer?
Worldly Adventurer aims to inspire you to travel far and wide – whether you have one week, eighteen days or a year at your disposal. By telling you about my adventures – and my many mishaps – I want to make adventuring in Latin America more realistic and reachable.
Sign up for my newsletter using the sign-up banner below, or let's connect on Facebook, Twitter or Instagram.
If you're interested in working with Worldly Adventurer, please head to my Work With Me page or browse the articles and narrative pieces that I've written as part of my day job as a travel journalist on my Freelance Writing page. If you've got furry friends, you can also check out my brand-new website, Small Pet Guides.