Beneath the belly of the 20-person aircraft, the verdant jungle foliage of Bolivia's Madidi National Park scrambles to extract itself from a chaotic knot of dense branches, and indistinct clouds of crimson wings suggest macaws in flight through lofty treetops.
Low mountains occasionally sprout from the landscape, but the miles of dense green are repetitive and unending.
The only landmark from which to take a bearing is the meandering River Bení which cleaves through the jungle, washing past the dusty town of Rurrenabaque.
Madidi National Park: one of the most diverse places on earth
Tourism has arrived slowly to this part of Bolivia. Finding fame in the early 90s thanks to "Lost in the Jungle", the tale of an Israeli and his companions' ill-fated expedition into uncharted, Amazonian rainforest, Rurrenabaque has the sense of being a vessel for tourism rather than an authentic Bolivian town.
Tour companies compete for exposure on its few streets, and incongruous backpacker bars boast happy hours and cable television.
Despite the town's inauthenticity, Madidi National Park itself contains 11% of the world's bird species and has been recognised as one of the most diverse places on earth.
Leaving Rurrenabaque, our boat pushes upstream; the river's edges transform from thickets of thin-trunked palmitos into the Bala Mountains that mark the park's entrance.
We have chosen a four-day, three-night Madidi National Park and pampas tour with the community-established Mashaquipe Eco Tours, who pride themselves on their sustainable, responsible tourism practices.
Our guide, Luís, is from a tiny, nearby community and speaks the native Tacna as his mother tongue.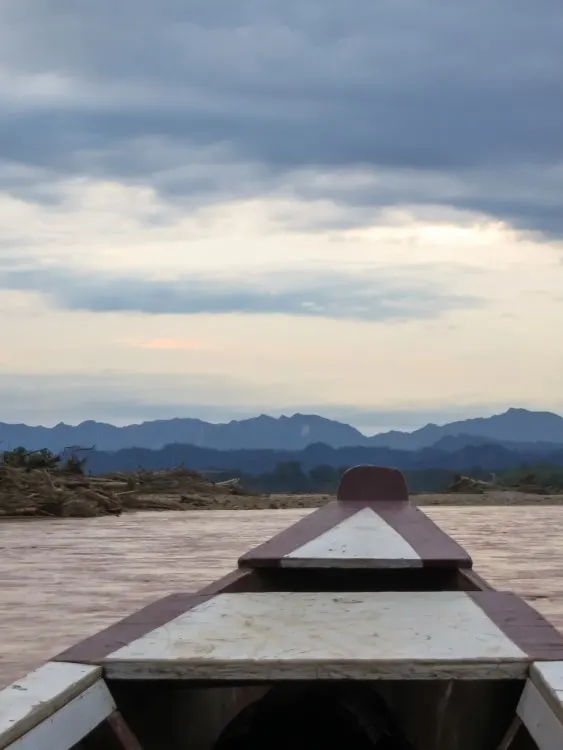 After three steady hours, we dock on the sandy bank and are lead through thin jungle to the lodges. Raised off the ground by stilts, they are high-roofed and thatched with the palm leaves of the palla tree. Behind them, paths lead off into dense undergrowth.
Hiking and camping in the heart of Madidi National Park
The days are spent in a hum of jungle activity. We discover capuchin monkeys feasting on delicate flowers high above us, discarded petals and leaves blossoming down onto our heads.
The death-like, distant roars of brown howler monkeys echo through the trees as we trek along muddy paths, while the pairs of green-winged macaws who survey the forest from their nests in a rocky outcrop leave us silent and overwhelmed.
We spend a night "camping" in the jungle: mattresses on a raised, wooden plinth and thin mosquito nets are all that protect us from the night. Tracking a noisy armadillo through the woods at dusk, we stumble instead upon a mouse clinging petrified to a tree.
Luís beckons us to a fallen branch where we extinguish our lights; the thick foliage above obscures a clear night's sky and soupy darkness encircles.
Rewarding our silence, sharp melodies of toad song pierce the emptiness, while a nearby leaf showcases the almost robotic pulsation of a glow-worm's eyes.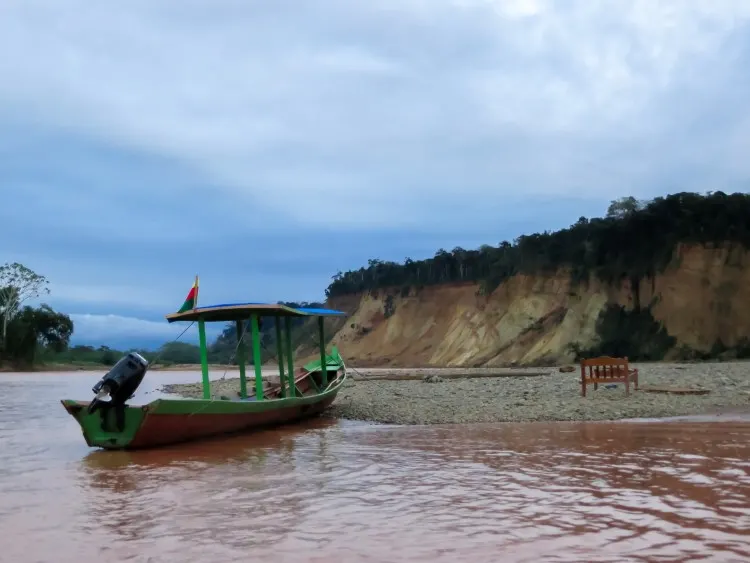 But as the thick waters of the Bení wash us back towards Rurrenabaque at the end of our stay, Luís introduces the unlikely elephant in the room: the yet unconfirmed government plans for a hydroelectric dam across Bala Gorge which threatens 1200 km² of the national park.
With the future of this barely-charted section of jungle and the lives of its resident communities hanging in the balance, now is the moment to visit this distant outpost of Bolivia.
How to visit Rurrenabaque and Madidi National Park, Bolivia
Rurrenabaque is most easily accessed from La Paz, Bolivia's de facto capital city.
Five flights per day (40 minutes, Amazonas) land at the town's tiny airport and delays are possible due to bad weather conditions, so it's always a good idea to allow for a day or two's leeway with your flights.
Where to stay in Rurrenabaque
Both times I've visited Rurrenabaque I've stayed in Los Tucanes de Rurre (Av. Aniceto Arce on the corner of Calle Boliviar).
The rooms are spacious, the facilities are clean, breakfast is included and there's plenty of hammocks for relaxing in around the patio. Don't expect fast wifi, but if you're after a cheap hostel, this does the job.
How to choose Madidi National Park tours
Mashaquipe Eco Tours
I've visited Madidi National Park twice now and I would strongly recommend taking a tour with Mashaquipe Eco Tours.
Their guides are extremely knowledgeable and friendly and this company has a real commitment to protecting the Madidi National Park – not something that can be said about all of the agencies in town.
If you want to protect the environment, put your money where your mouth is and don't be seduced by the far cheaper – yet entirely irresponsible – tours you'll come across in town.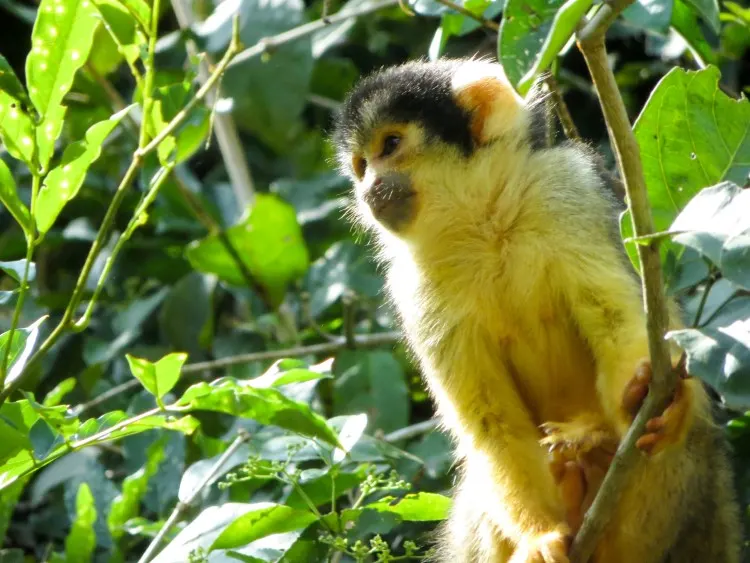 Madidi National Park tours with Mashaquipe start from $185 USD for two days, although I would recommend you visit the pampas as well (the wetlands a bit further east of Rurrenabaque) where you'll see pink river dolphins, caiman and capybara.
These tours start from $340 USD for four days.
Madidi Travel
On my first trip to Rurrenabaque, I also visited the Eco Reserve Serere, a private protected area downriver from Madidi National Park with Madidi Travel.
I enjoyed the experience of kayaking around the lake in search of caiman, fishing for piranha and hiking into the jungle to spy Capuchin monkeys mere metres above us in the trees.
Madidi Travel were actually featured in National Geographic some years back and have a really fascinating story, plus you'll stay in a beautiful jungle lodge with resident monkeys who spend most of the time trying to sneak into the kitchen!
Pin to your favourite pinterest board!