For a first-timer to South America, traveling in Bolivia can feel a bit intimidating. Given that Bolivia has so many unique tourist attractions, there isn't much information easily available for tourists.
But Bolivian travel doesn't have to be scary or frustrating, and this country has far too many amazing things to see and experience to miss it out.
When planning your Bolivia trip, these essential tips will make your visit both unforgettable but, most importantly, safe.
If you're a female traveler and want to get more tips, head over to our indispensable post about safe travel in South America.
Planning Your Trip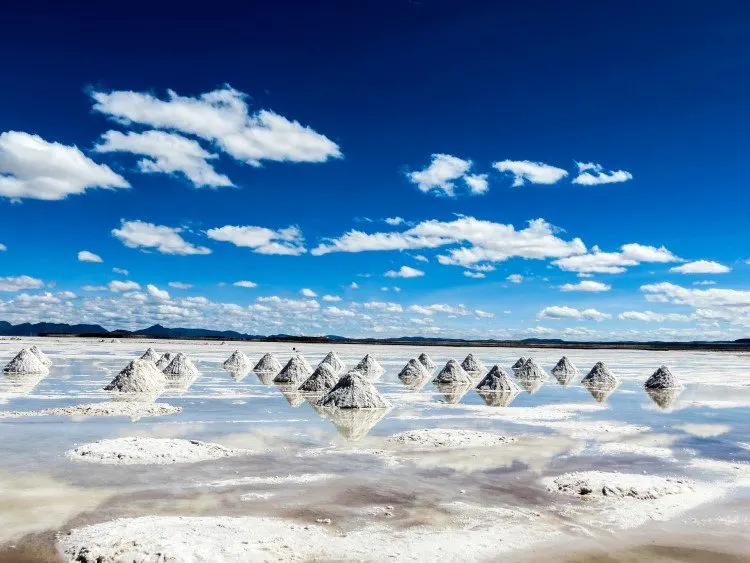 It's essential to be flexible
Throw your strict timetable out the window when traveling in Bolivia. Buses leave late, inter-country flights get cancelled if they're not full enough (watch out for Amazonas and BOA, both repeat offenders), car trips can take hours longer than they're supposed to when the roads get bad during rainy season… all in all, it's an adventure!
Planning Your Trip to South America?
Save time, stress & money with a customized travel itinerary planned for you by a South America expert
Look at the delays and changes of plans as a cultural experience and a reason to sit back and enjoy the ride, not an excuse to complain or stress.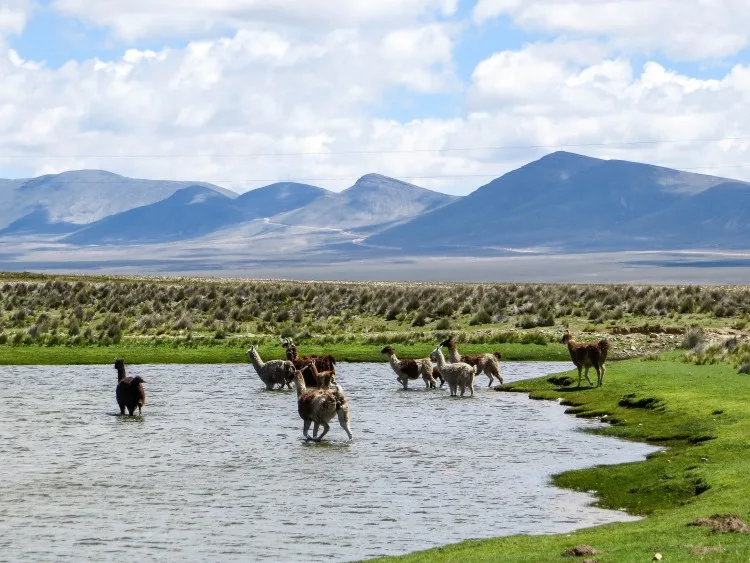 Give yourself a day or two of buffer time between any major, can't miss events (like an expensive flight or tour) to give yourself breathing room.
Although you may think you're saving time by purchasing a flight, in my experience, overnight buses are usually more reliable. Almost without fail, every flight I have taken has had some sort of issue, whether that was lost luggage, a delay, or an altogether cancellation.
With only one exception, every overnight bus I've booked in the past two years has left at the scheduled time and arrived on schedule (or earlier). While the travel time for buses is longer, it is usually much less stressful and a lot cheaper.
Transportation in Bolivia
Long-distance buses in Bolivia
Spending ten, 12, or even 15 hours on a bus doesn't sound like tons of fun, but it is definitely the cheapest and easiest way of traveling between cities in Bolivia. The good news is, these buses usually travel overnight, so you can spend most of that time sleeping in preparation for your next adventure.
Overnight buses are my favorite way to travel between cities in Bolivia. They're the most wallet-friendly option because the ticket itself is cheap and you save money on lodgings for that night. The best part is that you wake up in the morning with a new place to explore!
However, there are definitely some easy ways that you can prepare yourself to a comfortable journey.
– Book the correct bus
Step one to having a good bus experience is booking the right bus. If you are going on an overnight trip, be sure to reserve a "cama" bus seat. These seats lie flat (160˚), have leg rests and are usually quite spacious and comfortable.
To ensure no extra stress, use Tickets Bolivia for purchasing bus tickets ahead of time. They are reliable, don't overcharge, and will refund your ticket if something goes wrong on their end (like an unforeseen Día del Peatón).
You can also walk into a bus station and purchase same-day bus tickets, but you won't be guaranteed to get a specific time or seat type that you want.
– Keep your valuables on you
If you check a bag on an overnight bus, be sure to keep your valuables (cameras, passports, cash, etc.) on you, not under the bus, or in the shelf over the seats in the bus as theft is an issue on Bolivia buses.
However, don't let the fear of theft stop you from having a fun and affordable Bolivian adventure.
While thieves do exist, in my experience they tend to look for easy targets and seize opportunities to take valuables from the unaware. As a result, it is always better to keep valuables in your possession and sight, especially if you are going to be snoozing.
I usually sleep with my small bag on my lap or under the leg rest of my cama bus seat. In two years, I've never had a problem with theft, but stories exist, so it's better to be safe than sorry and not make yourself an easy target.
– Don't over-hydrate
Don't over-hydrate. In fact, this is probably the only instance while traveling in high-altitude Bolivia that I would recommend under-hydration. Most overnight buses make very sparse stops (if any) so you will want to empty your bladder at all possible points and not fill it up much between stops.
Although many bus companies advertise toilets on board, in reality, few are in operation and ever fewer are in a state that you'd want to use.
Remember to bring toilet paper and wet wipes or alcohol hand sanitising gel for if you do end up using the bathroom or making an impromptu stop in the middle of nowhere to go to the toilet in the hedge (a very common form of toilet break!).
– Bring these essentials for a good night's sleep
The real key to an enjoyable overnight bus ride is to get some sleep. Headphones with some soothing music, ear plugs, and melatonin (or something stronger) will help. If you get carsick easily, be sure to pack tablets for those mountain roads.
Public transport in Bolivia
Learning how to use the many forms of public transportation in Bolivia will make your trip much easier, cheaper, and, in my opinion, more fun. Using the public transportation in any country is the best way to interact with the people and culture, and Bolivia is no different.
There are several types of public transportation used in Bolivia: radio taxis, independent taxis, trufis, minis, and micros.
These types of collectivo-style public transportation is often your safest option. The people riding with you will often look out for one another and kindly offer tips and directions when asked politely, and you won't be all alone in a vehicle with the driver.
– Radio Taxis
Radio taxis are taxis whose drivers report to a central dispatcher for their company. They can be recognized by the lighted signs on their roofs and the fact that the driver will have a radio in their car to contact their dispatcher.
These taxis are usually safe to use. However, be sure to negotiate the price of the ride ahead of time, before climbing into the car, to make sure they don't take advantage of you.
You can expect to pay a little more than you would in an independent taxi (see below).
Standard taxi fares can range from five to ten bolivianos ($.7-$1.5 USD) for a short journey within a city.
Note: In La Paz and Cochabamba, you negotiate the cost of the taxi ride for your whole group. In Sucre, you negotiate the cost per person.
– Independent Taxis
Independent taxis are just guys driving around in their cars with a "taxi" sign stuck in their front window and generally charge a couple of bolivianos less than radio taxis.
While many of these drivers are honest folks just trying to earn money, these taxis can be unsafe for foreigners.
The fact that the driver does not report to a company means that he or she could more easily rob or kidnap you. I would say if you are alone, seeking a ride a night, or heading to a place you don't know well, stay away from the independent taxis.
This is very important in La Paz in particular, where "express kidnappings" do occasionally happen when foreigners use independent taxis. It's not worth taking the risk to save a few bolivianos.
– Trufis
Trufis are kind of like shared taxis. They run on a set route, identified by the signs in their front window. These signs usually have names of neighborhoods or major plazas written on them and you can generally get out whenever you want just by saying "acá por favor" ("here please").
Trufis usually cost two or three bolivianos ($.5 USD) depending on the distance you go.
– Puma Katari buses
In La Paz, the brown and yellow Puma Katari buses are also a good option. They cost two bolivianos ($.3 USD), run on set routes, and only stop at bus stations.
– Minis
Minis are the fifteen-passenger vans zooming around. Like trufis, they run on a set route identified by window signs.
Minis usually cost between two and 2.60 bolivianos ($.3 USD) depending on the distance traveled. Sometimes you can take minis to a nearby city for 15-25 bolivianos ($2-4 USD), such as traveling from La Paz to Coroico or La Paz to Copacabana.
This can be a nice option instead of a tourist bus if you want to save some money and don't mind having less leg room.
– Micros
Micros are the multi-colored, creatively painted school buses. They run set routes identified by window signage like trufis and minis, but are even cheaper, running from one and 1.50 bolivianos ($.25 USD)
Heads up: micros allow standing room in the aisles, so they can get pretty crammed.
– Trucks
In more rural areas, trucks, lorries and other large vehicles often transform into the public bus for the residents of remote villages.
Although hitchhiking is generally not recommended in Bolivia (you can read why and about further suggestions for hitchhiking in South America), in these types of places, it is the norm.
Bear in mind that you'll be generally asked to pay for the journey (never more than a few bolivianos) and you can guarantee it to be a fascinating – if sometimes terrifying – experience. Just don't expect to leave on time.
Useful vocabulary for taking public transport in Bolivia
Trufis, minis, and micros can be hailed at any point on the street. They will just pull over wherever you are! No need for bus stops. They will also let you off wherever you want. To get the driver to let you off, you can use these key Spanish phrases:
"Aqui, por favor!" – "Here, please!"
"En la esquina, por favor!" – "At the corner, please!"
"Voy a bajar!" – "I'm getting down!"
If you have data on your phone, you can use a maps app to see where you are in relation to your destination, then just hop out when you get close. Cheap and easy!
Don't miss the Teleferico, the world's highest cable car network
If you are in La Paz, two more options for public transportation exist. The famous Teleferico lines are a great way to get around the city.
Each different line you use will cost three bolivianos ($.45 USD), but it is usually faster and less jarring to use the cable cars for long distances to avoid traffic. The views are also exceptional!
Packing for traveling in Bolivia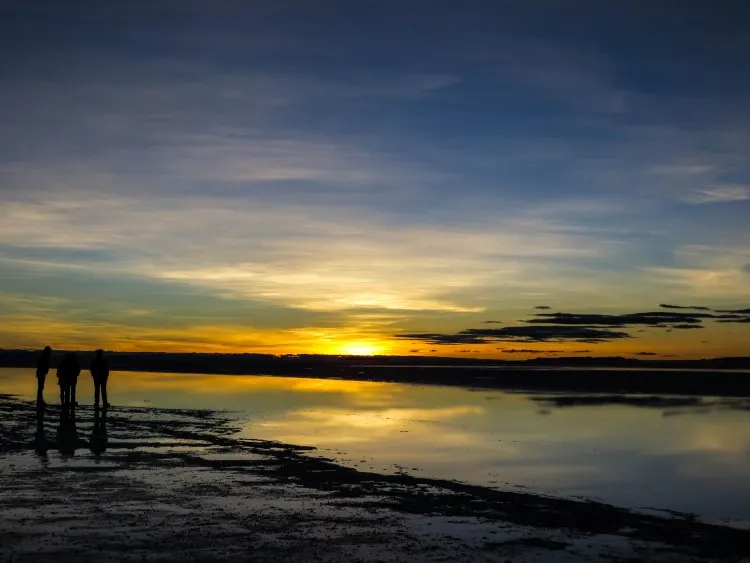 Pack for all seasons – the climate is confusing
A trip through Bolivia is a trip through multiple climate zones.
In the span of one day, you can travel from an icy, snowy highland climate to a hot, humid jungle. When visiting the Andean regions of Bolivia, be sure to pack plenty of layers.
In the mornings and evenings, temperatures can drop to below freezing, while when the sun is shining in the afternoons you'll be comfortable in shorts and a t-shirt.
Also, rain storms can pop up at any moment, especially during the rainy season (between November and March), so be sure to carry a rain jacket in your day pack.
If you're planning on backpacking in Bolivia, I highly recommend investing in good rain gear. A waterproof jacket (check them out on REI|Backcountry|Amazon), waterproof pants (have a look on REI|Amazon) and waterproof but lightweight hiking boots (check mine out on REI|Backcountry|Amazon) will make your multi-day trek much more enjoyable, and can actually help you pack lighter since you won't have to takes tons of extra pairs of clothes to replace the soaked ones.
A lightweight waterproof jacket is also a good choice for the Amazon jungle as it can get very, very wet in places such as Rurrenabaque and Madidi National Park.
The sun can be brutal at high altitudes, such as the Salar de Uyuni or Bolivian salt flats. Even with low temperatures, you can still get sunburned, so make sure to pack hats and sunscreen. Don't let the snow-capped mountains deceive you! Your skin will thank you for the protection.
Another packing tip is to use a backpack, even if you don't plan on trekking. Between bus travel and wandering up and down city streets, a backpack is much more convenient than a roller suitcase or duffel bag. Osprey are an durable and reliable brand (check them out on REI|Osprey|Amazon).
Staying safe traveling in Bolivia
Whenever people hear that I live in Bolivia, they almost always ask if I feel safe there.
The answer is yes! Living in La Paz, I always feel perfectly comfortable using public transportation and walking home after dark by myself.
Everywhere you travel, the key to safety is to be aware of your surroundings. Bolivia is no different.
But here are my nine top tips for staying safe and aware in Bolivia:
In crowded markets, don't put your passport and other valuables in a backpack. A cross-body bag that you can keep zipped and keep an eye on is best.
When backpacking and hiking, let someone know where you're going and when to expect your return.
Learn some basic Spanish phrases so you can ask for assistance or directions if needed. Most people you meet will be more than happy to help you out, especially if you make the effort.
Pre-download the areas and cities you will be visiting on Google Maps or Maps.me. That way, if you don't have Wi-Fi or data, you can still find your way around. (This is especially helpful if you plan on visiting the 16 de julio market in El Alto. Those streets can become a maze of shops and tents if you don't know your way around!)
In La Paz, stay in the city-center (near Calle Sagarnaga) or the Zona Sur. These areas of the city are usually more tourist-friendly and safer. You can also opt to stay at a family-owned eco-lodge, such as Colibri Camping, or a relaxed bed and breakfast like El Museo Hotel Boutique in the bohemian Sopocachi neighborhood if you want to feel more at home during your stay.
Stay away from protests. Protests and street blockades are a fairly regular occurrence in Bolivia, and they can sometimes get intense or violent. While seeing or participating in a protest can be exciting, it is best as an extranjero to stay out of it. These highly-charged political situations can get out of hand very quickly, so if you see a protest happening, it is best to walk around it, not through it. Also, if you happen to be in a city during a transportista strike, just re-read tip #1 and be flexible with your plans. Don't try to use public transportation unless you want to put your taxi or minibus driver in danger.
There is a trend of travelers visiting Bolivia, and other South American destinations to use recreational drugs or visit prisons (particularly the famous San Pedro prison in La Paz). I would seriously advise against taking drugs in Bolivia. The country has very strict laws when it comes to drug use, and you could face serious consequences, including real prison time. You only need to read the superb book Marching Powder to get a sense of this…
Enroll in your consulate's safe traveler program to receive updates on different happenings in the country. The U.S. Embassy's "Safe Traveler Enrollment Program" is very easy to join and provides helpful information – including road closings in some cases.
Make a local friend and ask for advice. If you are nervous about an excursion into the countryside or some other aspect of your trip to Bolivia, ask a friend! Most Bolivians are welcoming and warm, and they would love to make your experience visiting their country a good one. They know that their nation is beautiful and their culture is rich, and they are more than happy to share it with you. I've never been led wrong when asking friends for recommendations on places to stay, foods to try, things to do, or ways to get around.
Read our guide about the safest countries in South America for travellers for more safety tips and recommendations.
Ultimately, Bolivia is a wonderful country with so much to see, do, and experience. Don't let fear stop you from visiting this amazing place for yourself.
Be aware, be flexible, and hop on a micro or two to make your trip a unique, fulfilling experience and something you will never forget.
Save this article about Bolivian travel for later: pin it!