With its mysterious, stoic moai watching over the island and craterous, seemingly barren landscapes that hint at a turbid, fascinating history, Easter Island** (aka Isla de Pascua as it's known in Spanish or Rapa Nui as is its local name) captivates most travellers.
In fact, the idea of visiting the staggeringly remote Easter Island is one that drives many tourists to Chile.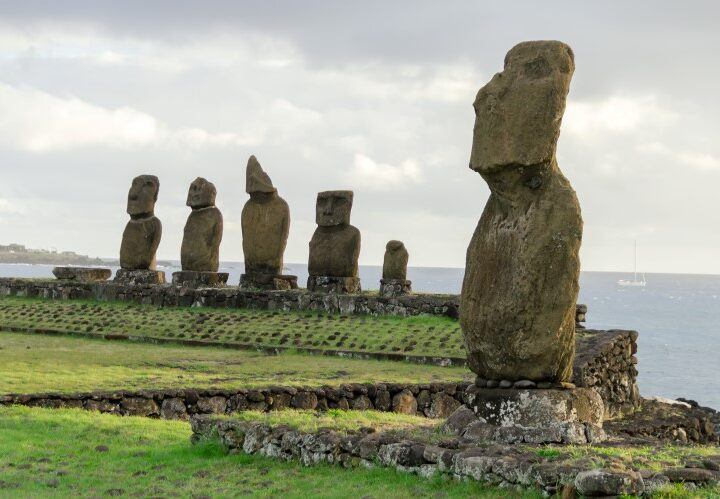 But it's a notoriously expensive South American destination and one that it is commonly believed to be difficult to visit without spending a fortune.
COVID-19 update: Rapa Nui/Easter Island reopened to visitors on August 5th, 2022. Entry requirements include proof of vaccination, negative PCR test 24 hours before flying and potentially one upon arrival, including various other requirements. Find the full list here.
Luckily, this isn't true.
As I found out on my trip to Easter Island, there are plenty of ways that you can explore this 163 square kilometre-island without forking out thousands of dollars.
Know before you go: Easter Island
Where exactly is Easter Island?
Easter Island is located in the Pacific Ocean and the nearest land masses are the Pitcairn Islands, 1,931 kilometres west.
However, Easter Island officially belongs to Chile, even though it lies exactly 3,746 kilometres west of the country.
Strangely enough, the islands are part of the Valparaiso Region, even though they are geographically closer to the Atacama Region if you were to draw a line due west to mainland Chile.
Planning Your Trip to Chile?
Save time, stress & money with a customized travel itinerary planned for you by a Chile expert
What previous clients have said:
"Steph's itinerary exceeded all expectations. She provided off-the-beaten-path hikes, great restaurants and accommodations, and very helpful local contacts. Due to the weather we had to deviate from our original plan, however Steph quickly responded to our email during the trip with further recommendations. Her service took all the guesswork out of planning our vacation and led to the most fun and unforgettable trip we have ever had!"
Catherine and Curtis
Traveled to Chile, December to January 2020
Do people still live on Easter Island?
Yes, Easter Island is still inhabited! Using radiocarbon dating, archaeologists now believe that the first colonists of the island, explorers from Polynesia, arrived on Easter Island sometime around 1,200 AD.
These initial settlers organized themselves into mata or tribes and survived through innovative agricultural practices until the arrival of the Europeans on Easter Sunday in the year 1722 – a date that explains the island's English name.
Although estimates for the size of the population on Easter Island range wildly, from 1,000 to 17,500, what is known is that slave raids by Spanish-owned Peru and the introduction of diseases nearly exterminated the entire population of the island in the 19th century.
At present, population levels are around 7,000 and law changes have been introduced to make it harder for foreigners and Chileans to move to the island due to concerns about population increases and the environmental consequences of this.
When I visited Easter Island in June 2018, the most fascinating part of my trip was the chance to talk to the local Rapanui people.
Misconceptions have long plagued the history of this Pacific Island (a topic I'll be covering in a future post) and arguably the best way to learn about the real history of its people is by talking to them.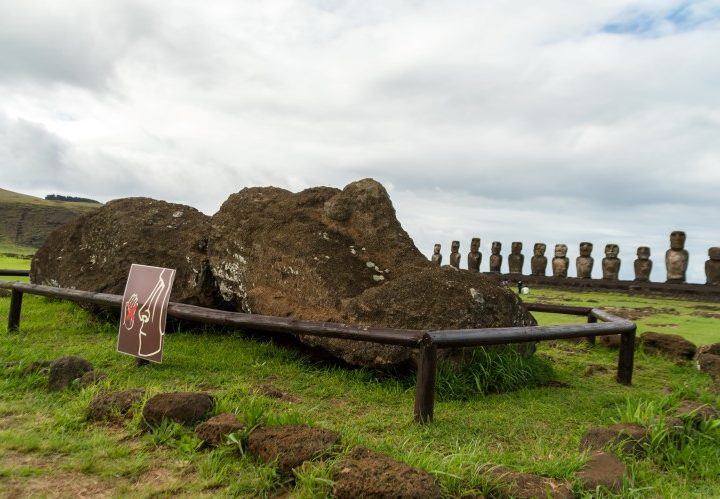 The moai, the monolithic human figures carved between 1,250 AD and 1,500 AD from volcanic tuff that once sat on coastal platforms, facing in towards the island, are easily the island's biggest attraction and have the most fascinating histories.
One of my guides even pointed out a moai on one of the most visited ahu, the restored Ahu Tongariki and told me had been carved to represent one of his ancestors.
Top Easter Island travel tip: The island and its people are notoriously closed to foreigners and I certainly found it difficult to get residents to talk to me. However, most guides are very welcoming and really happy to talk if you show interest in the Rapa Nui culture. Spanish goes a long way here as few people speak much English.
How to get to Easter Island
The initial act of getting to Easter Island will be the biggest expense of your trip.
Although the romanticised idea still exists among travellers that it's possible to travel to Easter Island aboard the Aquiles, a vessel operated by the Chilean Navy, it actually only departs around twice a year from Valparaíso and is almost exclusively reserved for Naval personnel and other people on official business.
The journey to Easter Island aboard this ship also takes seven days through open waters – so it's only really suited to those with particularly strong sea legs.
Another way to reach Easter Island is with a cruise, but you're looking at paying at least a few thousand dollars for cruises that merely takes you from Valparaiso to the island or vice versa.
As a result, the only practical way of traveling to Easter Island is by plane. Be aware that flights are regularly delayed due to high winds, meaning you may find yourself waiting around in Santiago or on the island itself for an additional day.
Top Easter Island travel tip: Make sure to book a window seat on the left-hand side of the plane on the way there and back for the best views. You fly right over the island and make a turn southeast across the ocean to finally land from the west at Mataveri International Airport, the only airport on Easter Island. When you leave, you take off east, so again you get views right across the island from the left-hand window.
How to fly to Easter Island
LATAM is the only airline that flies to Easter Island. Their planes depart from Santiago with a flight time of around six hours on the outward journey.
On the way back to Santiago, the flight time is only four and a half hours thanks to prevailing winds.
Getting to Easter Island from Chile is relatively straightforward as these flights leave up to three times daily in high season (October through April) and up to twice daily (Wednesdays and Sundays) in low season (May through September).
There is also one weekly flight from Pape'ete (Tahiti) in French Polynesia to Easter Island on Tuesdays (returning the following Monday). For this flight, you can expect to pay around $700,000 CLP ($1,050 USD) return.
Easter Island plane tickets can be horribly expensive, particularly during high season, although January and February, in particular, see elevated prices as these are the school holiday months and prime vacation time for Chileans.
However, cheap flights to Easter Island from Santiago are possible, particularly if you can be flexible with your dates.
When I visited in June 2018 (admittedly the very low season but still a good time to go to Easter Island as I'll discuss below), I snagged flights for $217,000 CLP ($332 USD), a practically unheard-of price.
It's unlikely you'll get flights to Easter Island anywhere within this price range in high season, however it isn't always the case that you'll be paying upwards of $800,000 CLP ($1,200 USD).
How to secure cheap flights to Rapa Nui
Often the best way to get cheap flights is to book well in advance and this can certainly be the case for Easter Island.
However, if you're flexible and not quite sure the exact dates you plan to be travelling, the cheapest way to get to Easter Island is by downloading the free app Hopper.
I love this app – mostly because it's helped me to get extremely cheap flights on a number of occasions.
All you need to do is input dates that you're hoping to fly (you can put in several different combinations) and the app will follow the prices for those dates.
Using historic flight data, it'll let you know when to book, as it can tell whether a price is likely to go up or down giving the trends from previous years.
Because of Hopper, I scooped up my cheap Easter Island plane tickets at price at least $100,000 CLP ($152 USD) lower than I was told by other expats based in Santiago was possible.
Top Easter Island travel tip: The LATAM website has been known to charge significantly higher prices if you book via the US website rather than the Chile site. You can find radical differences between the two, so be sure to play around and have a look at which is offering you the best deal. I always initially check prices using Skyscanner and then look on LATAM's different websites to book.
When is the best time to visit Easter Island?
Most people visit Easter Island in the first two weeks of February when the annual Tapati Rapa Nui festival takes place.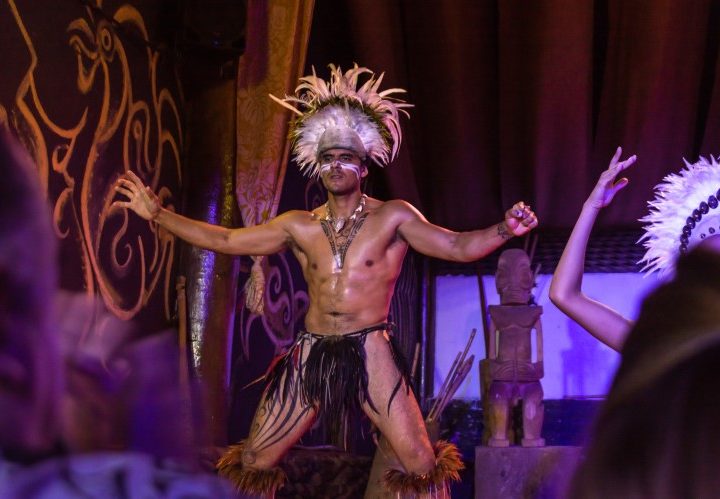 This festival is perhaps the ultimate display of Rapanui culture, with a representative of each family competing in different challenges, from physically demanding displays of skill to craftwork and dancing.
The second-to-last day of the competition sees all of the competing participants, their families and even tourists join a parade through the streets of Hanga Roa, where all are dressed in traditional costume and accompanied by Rapanui music and dancing.
The culmination of the events takes place on the final day when the two winners of the preceding activities are coronated the King and Queen of Tapati.
However, these two weeks might not exactly be the best time to go to Easter Island.
Why?
Well, firstly, you can expect flights to increase dramatically for this period and you'll need to be very organised with accommodation and bookings (we're talking months in advance) if you want a chance to see the festival.
Secondly, I was told by a number of local people that, while it's certainly a once-in-a-lifetime event, you expect a lot of the services on the island, such as restaurants and even hotels to screech to a halt, as families focus on the competition in hand.
Although they're still functioning, expect everything to be a bit disorganised.
Finally, when visiting the island's most acclaimed sights, you'll be sharing the moment with thousands of others. Visitor numbers reach up to 20,000 over this period.
Traffic around Hanga Roa and even on the roads heading out to the main moai sites can be a real problem because of the sheer number of people and cars, so you can expect extreme congestion when you're driving.
So when is the best time of year to visit Easter Island?
If you're keen to see the island at its quietest and get the chance to speak to the local people and see daily life here, I recommend September and October or April and May.
Both of these periods still have good weather, warm temperatures (around 22˚C-25˚C) and relatively few tourists.
While the peak summer months are good for sunbathing at Anakena beach, if you fancy hiking or any sort of exploration, you'll find it tough to do it thanks to the island's humidity, even if the sea breezes bring welcome reprieve.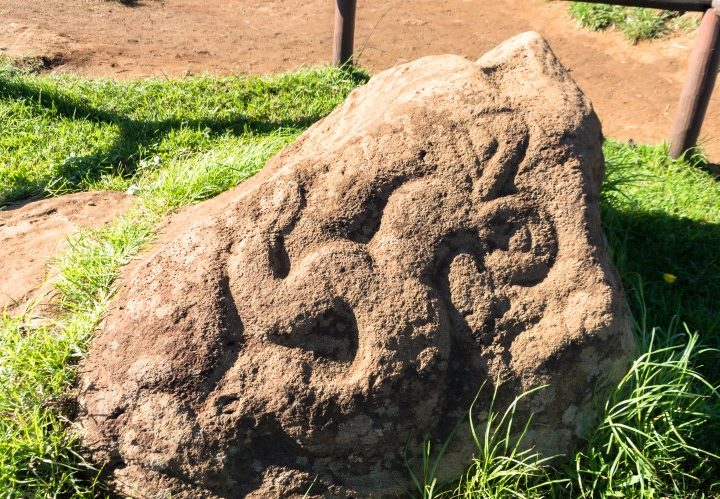 I went to Easter Island in June and enjoyed the quietness of the place but found that there was a fair amount of rain; showers are common most days but if you plan on taking photos, you might be disappointed with the number of overcast and damp days.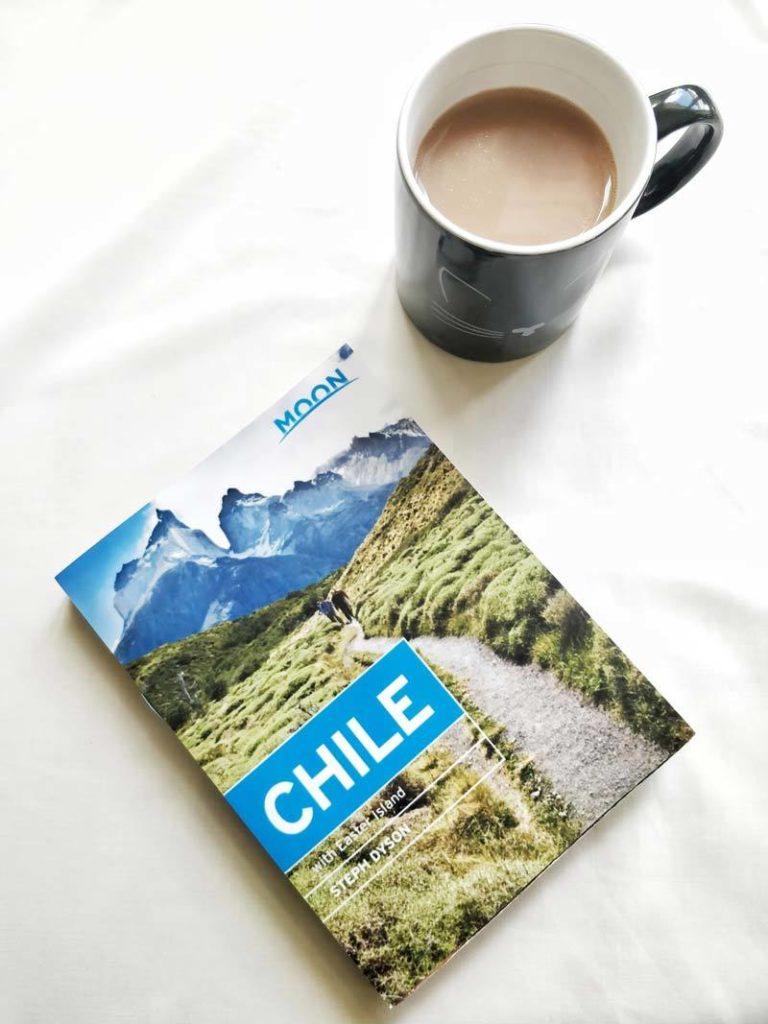 Need more inspiration?
You'll find even more detailed itineraries, off-the-beaten-path gems, hiking routes and accommodation, restaurant and tour recommendations to suit your travel style in my brand-new guidebook, Moon Chile.
What does an Easter Island trip cost?
The price of a trip to Easter Island varies significantly. I'll start with a basic overview and then go into detail about the exact prices you can expect to pay for food, transportation and accommodation on Easter Island.
Overview of how much an Easter Island vacation costs
Most visitors to the island spend between four and five days here, which is plenty of time to see its highlights and really dig beneath the surface of Rapa Nui culture.
The amount of money that you will spend during that period can vary significantly.
Note to visit any of the sights within the national park (i.e. practically all of the moai) requires you to pay the entrance fee of $54,000 CLP ($80 USD).
As of May 2019, it was only possible to pay this in cash.
For a four-day stay for two people in budget accommodation, self-catering except for a few meals out and renting a bike to get around the island, you can expect to pay:
Expense

Cost (daily)

Accommodation
Double room $35,000 CLP ($54 USD)-$59,000 CLP ($90 USD)*
Food
$5,000 CLP-$8,000 CLP ($8 USD-$12 USD)
Transportation
$24,000 CLP ($37 USD)
Total
$66,000 CLP ($100 USD)

Total (four days)

$264,000 CLP ($400 USD) + flights
*You can reduce this to $16,000 CLP (camping) or $30,000 CLP (dorm)
For a four-day stay for two people in mid-range accommodation, mostly eating out and hiring a vehicle to get around the island, you can expect to pay:
| | |
| --- | --- |
| Expense | Cost (daily) |
| Accommodation | $85,000 CLP ($130 USD)-$92,000 CLP ($140 USD) |
| Food | $30,000 CLP ($46 USD) |
| Transportation | $50,000 CLP ($76 USD) |
| Total | $165,000 CLP ($250 USD) |
| Total (four days) | $660,000 CLP ($100 USD) + flights |
The following in-depth sections should show how much it costs to go to Easter Island according to each of these categories.
Top Easter Island travel tip: Bring plenty of Chilean pesos in cash. You'll find that in some hotels, tour agencies and even restaurants, you end up being charged less if you pay in cash. There are two ATMs on the island but it's worth stocking up before you go to avoid any issues with money running out, particularly in the high season. Easter Island is very very safe so you shouldn't worry about bringing cash onto the island.
Food and dining costs on Easter Island
Easter Island is an expensive destination in some respects. Beyond the costs of flying there, food prices are at a premium.
As you can imagine, the island is so far from any other land mass that, aside from what they produce on the island, it all needs to be transported in at a high cost.
Before visiting Easter Island, I'd been recommended to buy food on the mainland in Santiago to take with me.
This is definitely an excellent option for those planning on self-catering and I was queuing for the plane behind a family who had a box full of yogurts as their hand luggage.
I've also heard from a range of Chileans that if you take items such as wine, whisky or pisco with you, these can be used in lieu of payment in some instances (this is not something that I confirmed when I was there so use this strategy at your own risk!).
If you want to eat at the restaurants on Easter Island, it's worth budgeting around $15,000 CLP ($22 USD) per meal in a nice restaurant, although a meal in a picada (a simple, fast food restaurant) can cost less than $10,000 CLP ($15 USD) – Club Sandwich (Calle Atamu Tekena s/n, noon-midnight daily) is one of the best.
There are also some excellent empanadarias, shops selling deep-fried pastry empanadas, filled with tuna and cheese or other fish, that normally cost around $2,000-$4,000 CLP ($3-$6 USD).
Top Easter Island travel tip: Check out the empanadas at Ahi-Ahi (Calle Policarpo Torre, 10am-9pm daily), one of the wooden shacks on the southern side of the football field. They were easily the best I tried during my trip. For top-quality dining at only marginally more expensive prices than in most other restaurants, head to Kaloa (inside Hangaroa Eco Village & Spa, Av. Pont s/n, 18.30pm-22.30pm daily). Dishes cost between $14,000 CLP and $18,000 CLP ($21 USD and $27 USD), which is about the same price as most restaurants in the island, but the quality is exceptional. Make sure to sample their tuna dishes.
Transportation costs and getting around Easter Island
Easter Island transportation is another cost. Getting around Hanga Roa – the only town on the island – is straightforward and you rarely need to get a taxi as it's so compact.
However, visiting the ahu, moai and other historic attractions around the island is another matter.
I took a range of tours on the island; however, I personally found that my preferred way of exploring was in my own vehicle. There are so sights and most tour companies only visit the most famous or picturesque.
With your own vehicle, you can choose the time of day to venture to each different place and be far more in control of your own schedule.
I found that tours often went at a slower pace than I would have liked and that being able to drive at will allowed me to see far more than I would have been able to if I had purely been exploring via a tour.
If you're travelling in a group or as a pair, renting a car also makes financial sense as you'll save plenty of pesos compared with the price of a tour.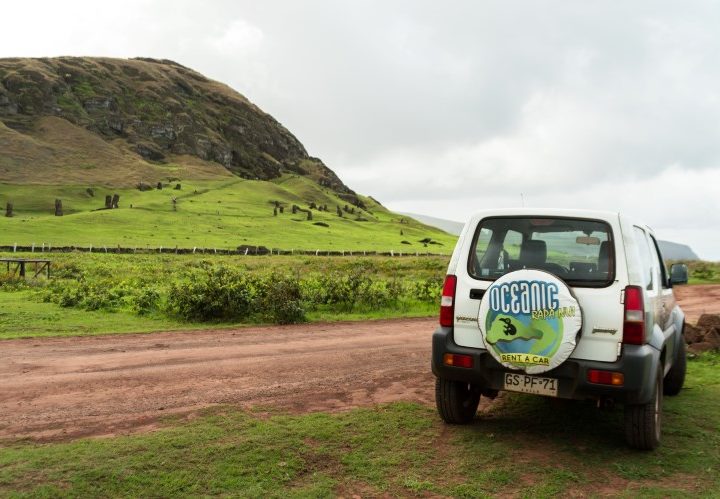 I rented a car with Oceanic Rapa Nui, who unfortunately closed during the pandemic. Instead, you can check out prices and reserve a car using Rental Cars, a car rental aggregator, who give you insurance documents in English and can help you find the best prices.
Given how small the distances were (the island is only 22.5 kilometres long by 11 kilometres wide), I spent around $20,000 CLP ($30 USD) on petrol – and I pretty much covered all of the roads at least once.
Depending on how much you wish to spend on your transport, you will find several types of vehicles including Suzuki Grand Vitaras at around $65.000 CLP ($100 USD), Suzuki Grand Nomades at around $90,000 CLP ($137 USD), Mitsubishi L200s at around $100.000 CLP ($152 USD), plus Yamaha scooters at around $30.000 CLP ($46 USD) and Honda quadbikes at around $50.000 CLP ($76 USD).
You can rent out mountain bikes for $8,000 CLP ($12 USD) per eight hours or $12,000 CLP ($18 USD) per 24 hours.
Although distances are small, given how hot and humid it gets (it is a Polynesian island, after all), cycling in this weather can be somewhat unpleasant.
Be aware that the road conditions are also dreadful on the island. It's not recommended to drive faster than 60 k/ph in case you come across a pothole (very likely) or free-range horses (just as likely) on the road.
It's not possible to get car insurance for your vehicle so any damage that you do, you have to pay for.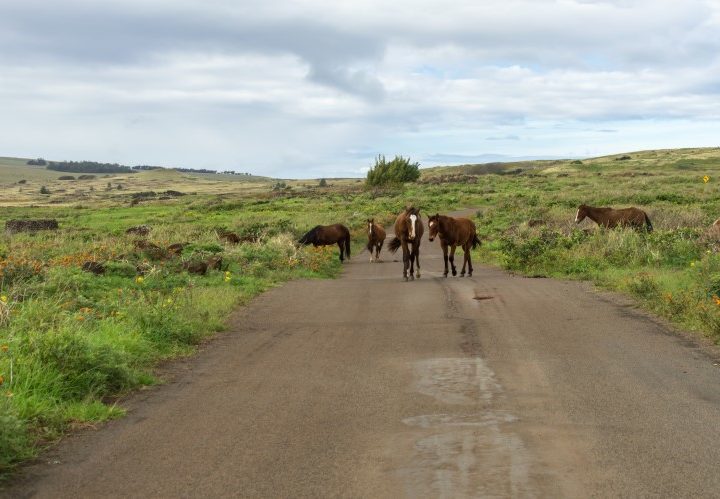 Top Easter Island travel tip: Rent a car in the afternoon so that you can drive to see the sunset at Ahu Tahai or at Hanga Piko or Hanga Kio'e (two lesser-visited spots for beautiful sunset views) and get up early the next morning to drive to Ahu Tongariki for the sunrise. You can check out prices on Rental Cars, who are the company I typically use for hiring vehicles in Chile and who issue insurance documents in English.
Accommodation costs and where to stay on Easter Island
Accommodation on Easter Island can also be costly. However, there are a range of lodgings to suit all budgets and plenty of places to stay in Easter Island.
As of August 2018, a new law dictates that unless you have proof of accommodation reservations with lodgings registered with the island's tourist board, you won't be allowed to board your flight in Santiago. You can also only stay on the island for up to 30 days.
The LATAM website has the list of what you require (in English!), including access to the entry form you are required to complete before you fly; a confirmation email will be sent to you that you must present when you are at the airport.
Note that all prices included here are for Easter Island hotels in January/February, the most expensive season, when you'll need to book well in advance for all accommodation.
Outside of these months, you can expect to pay up to 10% lower on the prices listed below.
Budget accommodation and hostels on Easter Island
One of the cheapest and consistently good budget options on Easter Island and the place for camping on Isla de Pascua is Mihínoa Camping (Av. Pont s/n, double $35,000 CLP ($54 USD), dorm $15,000 CLP ($23 USD), rent camping equipment $10,000 CLP ($15 USD), camping with your own equipment ($12 USD)).
I was really impressed with their three large kitchens and array of different accommodation options: there is grass for camping, dorm rooms and private rooms available. The campground also has a lovely view to the ocean.
Be aware that this place gets booked up very quickly, particularly between January and March, so you'll need to make reservations well in advance.
La Casa del Kori (Calle Paoa s/n, double private bath $59,000 CLP ($90 USD), dorm $20,000 CLP ($30 USD)) was my favourite budget accommodation on the island. It only opened earlier this year and has superb, modern facilities, ranging from large double bedrooms to equally spacious dorm rooms (the latter with lockers) and loads of communal space in the downstairs kitchen and living areas.
Breakfast is included and the owners speak English.
Mid-range accommodation and hostels on Easter Island
Little Aukara B&B (Av. Pont s/n, double $85,000 CLP ($130 USD), single $53,000 CLP ($80 USD) is run by the wonderful Ana Maria, a Chilean author and her husband Benedicto, an acclaimed sculptor, both of whom know plenty about the island and its history and are happy to chat away with guests.
The facilities are great too, as there's plenty of space to relax in their beautiful garden and the bedrooms are in light and airy bungalows with terraces for enjoying sunny days. Ana Maria speaks perfect English and there's a museum featuring both their work on site.
I was really impressed by the facilities at Hareswiss (Calle Te Hoe Manu s/n, double cabin $92,000 CLP ($140 USD), single occupancy of cabin $65,000 CLP ($99 USD), who have three well-equipped cabins overlooking the sea, about a 25-minute walk (or $3,000 CLP ($4.50 USD) taxi journey) from Caleta Hanga Roa, the main part of the town.
Peter, the Swiss expat who runs the cabins, is also exceptionally friendly and knowledgeable about the island and often runs tours if you contact him in advance.
Luxury accommodation and hotels on Easter Island
I loved the location of the charming Pikera Uri Eco Lodge (Calle Tekerera s/n, double $155,000 CLP ($235 USD)), situated just a few minutes' walk from Ahu Tahai (where most people go to watch the sunset) and set in the large grounds of a stud farm.
Service is very personalised and their elegant bungalows have hardwood terraces with patio furniture and are beautifully decorated with island crafts.
They owners also run Cabalgatas Pantu, a company that operates horse riding tours around the island.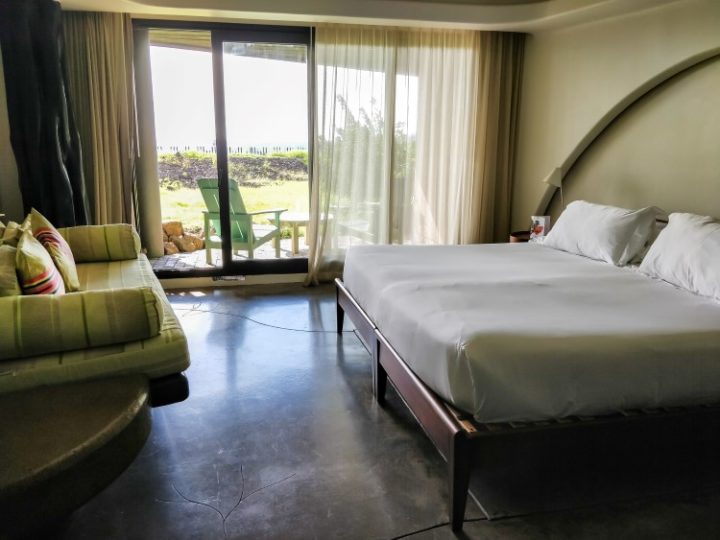 Another standout hotel on Easter Island is the Hangaroa Eco Village & Spa (Av. Pont s/n, $470 USD double standard, $605 USD double suite), a five-star resort with swimming pools and spa facilities, an on-site restaurant (with divine food) and huge bedrooms with designer stone bathtubs and decorative touches to make them blend seamlessly into their surroundings.
They also run excursions around the island.
Should you take a tour of Easter Island?
As I've indicated above, I personally preferred my time exploring without a tour and instead using a rental car.
That said, going with a guide did allow for me to understand much more about the island, its history and historic sites, as practically all guides are Rapanui and therefore very proud and aware of their heritage.
I was told that the best Easter Island tours to take were to Orongo on the far southern point of the island, the remains of the ceremonial stone village where the Birdman competition was held, and to Rano Raraku, the quarry where the moai where carved.
I personally found that with Orongo, the visitor's centre has plenty of information in both Spanish and English and I didn't feel I learnt much more by having a guide.
However, my trip to Rano Raraku was hugely enhanced by the enthusiasm of my guide and you'll be surprised by how many of the around four hundred moai remaining in the quarry there that'll you'll miss if you don't know where to look.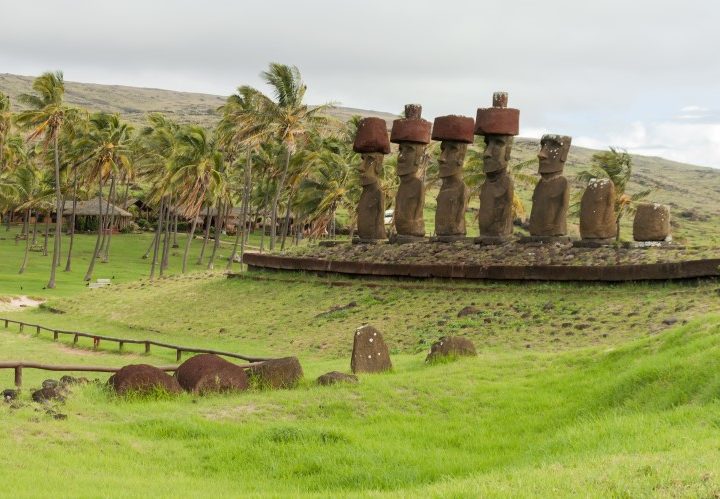 For other parts of the island, it's essential to take a day tour. I didn't get the chance to hike the northern coast of Easter Island, but I was told by plenty of people that it remains a fascinating and largely untouched area filled with moai and other ceremonial structures – and a good place to see Rapa Nui as it really is away from the hordes of tourists.
As there are local people who still inhabit much of the area, it's also essential to go with a guide to avoid accidentally standing on important historic remains. There are two ways to visit:
On foot: I recommend Easter Island Travel, who offer this tour for $117,000 CLP ($190 USD) per person, with six to eight hours of hiking.
On horseback: I recommend Cabalgatas Pantu. They operate a full-day tour along the coast for $79.500 CLP per person ($120 USD) – or $65,000 CLP ($100 USD) if you pay in cash.
Top Easter Island travel tip: Don't be afraid to chat to the park rangers who stamp your ticket when you visit the different sights. I found them all to be really friendly and forthcoming when it came to information about the moai and ahu and any questions that I had. Admittedly I spoke to them in Spanish but most speak at least some English.
Useful general information about traveling to Easter Island
Which currency does Easter Island use?
Easter Island uses the Chilean peso. You can exchange dollars and euros at BancoEstado (Tu'u Maheke, 8am-1pm Mon-Fri) and Santander (Policarpo Toro s/n, 8am-11am Mon-Fri). Rates will, unsurprisingly, be better in Santiago than here.
How can you visit Rapa Nui National Park?
Most of the island's sights are found within the Rapa Nui National Park and if you want to visit most of the moai or locations such as Orongo (where the Birdman festival was held), Ahu Tongariki (the platform containing the largest number of moai) or Rano Raraku (the quarry where the moai were carved), you will need to pay the entrance fee.
This costs $54,000 CLP ($80 USD) and can be paid for either at the booth just inside the airport terminal or along Atamu Tekena* in Hanga Roa (a few doors south of the Santa Cruz pharmacy) before attempting to enter any sites.
*As of May 2019, it was only possible to pay this in cash.
What is Easter Island food like?
Easter Island or Rapanui food is characteristically full of tuna – historically one of the main fish to be found in the surrounding waters – and used in everything from empanadas to ceviche.
You'll also find Umu Rapa Nui or Easter Island curanto, a traditional dish of meat, chicken or fish, wrapped in banana leaves and cooked over hot stones.
This dish is hard to find on the island; Hotel Vai Moana has fire pits in the grounds of the hotel and run workshops where you can take part in marking and eating a curanto with local chefs.
How can you get from Easter Island's airport to your accommodation?
Most of the hotels, hostels and even campgrounds on the island offer airport pick-ups for no extra cost. Confirm this when you book as, depending on where you're staying, it can be a long walk from the airport.
How easy is it to get around on Rapa Nui?
None of the hotels or restaurants have street numbers (s/n means "sin number" or "without number") so it can be difficult to find places, particularly as the majority of the accommodations don't have signs and locations on Google Maps can be occasionally incorrect. It's easy enough to ask local people for directions.
** I'm going to be honest here: I've used "Easter Island" because that's the name that you probably used to find this article in Google. The most politically-correct term for the island is Rapa Nui, as it's the name used by the local inhabitants, not one given by a white guy from Europe who turned up and claimed it for himself. When visiting, be sure to refer to the island as Rapa Nui if you want to have a better reception from the local people who are fiercely proud of their culture and island.
I was a guest of Oceanic Rapa Nui for my car rental when I visited Easter Island, but all of the opinions expressed in this article are my own. For more information about their tours, check out the Oceanic Rapa Nui website.
Found this article about visiting Easter Island without spending a fortune useful? Pin it!