Home to a spellbinding array of natural landscapes that shift between swathes of jungle, white sand beaches, volcanic craters, and glacier-speckled mountains, South America has a lot to offer, particularly for outdoor enthusiasts.
But, historic cities awash with striking colonial and pre-Columbian architecture, and a uniquely South American energy make this continent one for those seeking a city break or a more cultured vacation.
But how can you pin down exactly where to start when it comes to this incredible continent, made up of 13 extremely diverse countries? Luckily, after over eight years spent exploring the length and breadth of this continent for companies such as Moon, The Rough Guides, Lonely Planet and more, I've got a lot to say on the subject!
Whether you're seeking the best vacation spots in South America or are planning a backpacking adventure through this mighty continent, we can guarantee that these 31 best places to visit in South America will have you booking yourself onto a flight, pronto.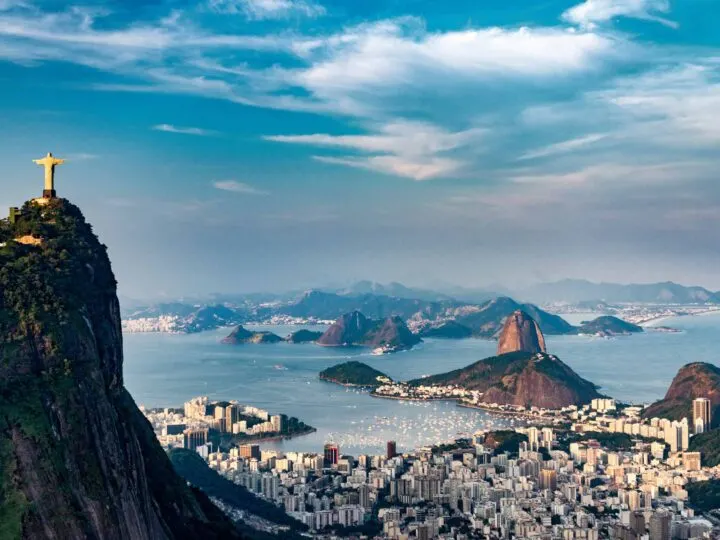 I've dug deep into my favorite destinations, including Patagonia, Chile, Argentina, Peru, Bolivia, Colombia, and Guyana, in my other detailed South America travel guides, but read on for inspiration for planning your next bucket list adventure to one of the globe's most underrated destinations.
Argentina
1. Experience city life in Buenos Aires
With magnificent neoclassical architecture, traditional porteño neighborhoods, world-beating steak houses, and milongas (tango halls), Buenos Aires is considered one of the most culturally vibrant cities in South America and is the perfect Argentina vacation spot.
It was a city that took me a little while to love, but once I did, I was hooked. To see the most of Buenos Aires, hop on the subway and explore the markets in the San Telmo neighborhood, catch the beautiful game at the Boca Juniors' home stadium, La Bombonera, and dine like a king at a neighborhood steakhouse. Read more in our detailed Buenos Aires travel itineraries.
Pick from one of the tours operated by the local authority to learn even more about the city.
2. Visit Argentina's most spectacular waterfall, Iguazu Falls
The magnificent Iguazu Falls aren't just one incredible waterfall; no, it comprises 275 separate cascades, making Iguazu one of the globe's greatest natural phenomena. A series of viewing platforms on the Argentinean side make you feel like you're practically inside the water, as it thunders and crashes around you.
What's more, the falls are set amongst lush, tropical forests frequented by indigenous birds and small mammals, making this a fascinating introduction to the Atlantic rainforest.
Planning Your Trip to South America?
Save time, stress & money with a customized travel itinerary planned for you by a South America expert
The falls can be visited from either Argentina (Puerto Iguazú) or Brazil (Foz Do Iguaçu), making them ideal for a day trip. The Argentinian side boasts more walking trails and better up-close encounters with the falls. In contrast, the Brazilian side offers awe-inspiring panoramic views of the whole area.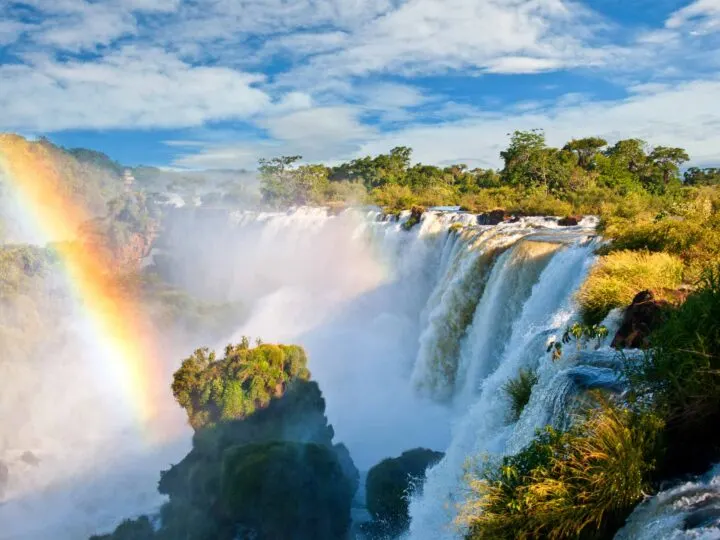 I spent a couple of days in the area, which meant I could day-trip to both.
3. Embark on an epic South American road trip along Route 40
Argentina's Route 40 is a journey for the intrepid at heart. A drive along this road that spans the entire country as it wiggles its way from north to south requires some planning – and a wild sense of adventure.
Stretching over 3,100 miles (5,000 km), the trip can be done in various legs – depending on where you choose to start.
At the northern end, you'll find the stark, high-altitude volcanic landscapes that border Bolivia; at the south, you'll encounter the glacier-strewn Andes mountains as they reach their conclusion at the tip of South America in Patagonia.
Renting a car gives you the independence to explore the route at your pace, although you'll find buying your own vehicle a much more economical choice.
4. Marvel at El Perito Moreno Glacier
Nothing prepares you for the epic scale of El Perito Moreno glacier. Towering over the grey-blue waters of Lago Argentino, it's a truly vast slab of ice that's constantly moving – albeit barely visibly.
That said, if you're lucky, you'll catch dense blue lumps of ice calving off and crashing into the lake below – a truly thrilling experience.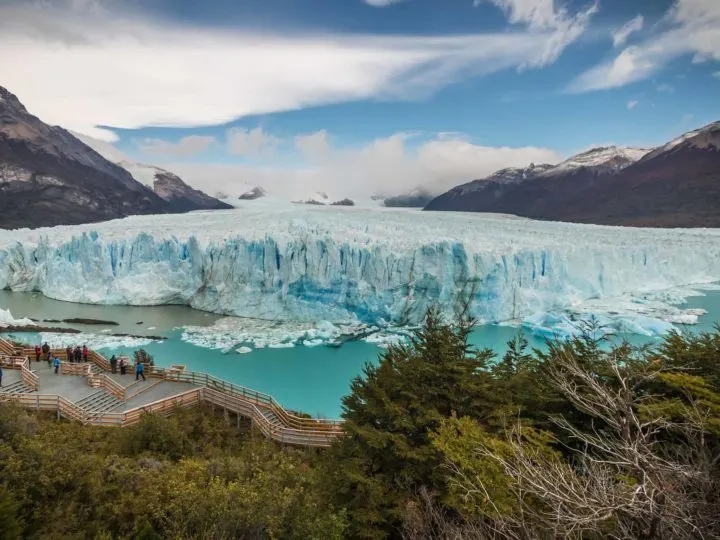 A series of boardwalks lead you around the glacier, offering a number of vantage points on this ice giant, while boat tours, kayaking, and even ice trekking offer more unusual means of exploring this relic of the last ice age.
5. Experience the laid-back atmosphere of Salta
For a glimpse of Andean culture in Argentina, head no further than the elegant and leafy city of Salta, which lies in the foothills of the Andes in the northwest of the country.
Neoclassical architecture gives a nod to the city's colonial past, while its Andean roots continue to be celebrated, in everything from its food to its energetic peñas – venues that play traditional Andean music.
Fill your time with museum visits and strolling around the city's leafy streets. For a more adventurous experience, take a tour out to the region's famed rock formations, the Quebrada de Humahuaca. Here, the mineral deposits in the earth have turned the mountainside into a staggeringly beautiful kaleidoscope of colors.
Bolivia
6. Tour the El Salar de Uyuni salt flats
The world's most extensive salt flats and one of South America's most breathtaking natural landmarks, El Salar de Uyuni is a surreal salt desert so vast that the blinding white plains seem to stretch to the horizon beyond.
During the rainy season – between December and March – the salt flats transform into the world's largest mirror, making the spectacle even more dazzling and a great opportunity for taking beautiful watery photos.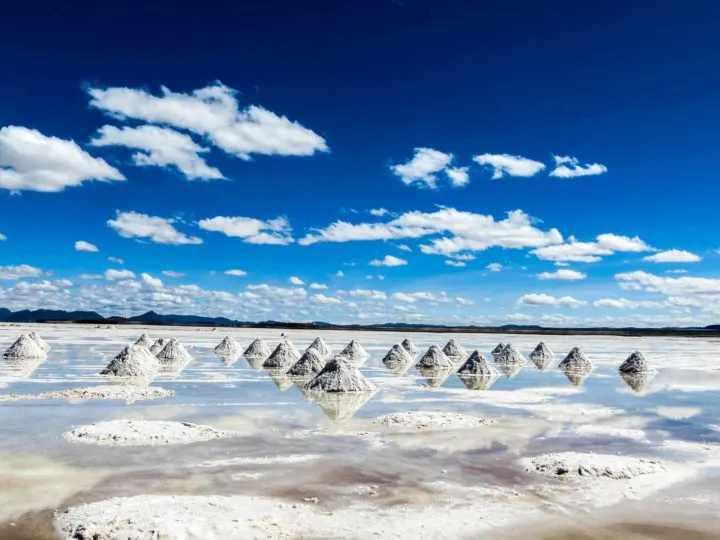 An unmissable place to visit in Bolivia, visiting these salt flats is easy via a tour from the nearby towns of Uyuni or Tupiza (the latter was my favorite way). Your trip will combine a visit to the salt flats with a tour of the volcano and lagoon-filled landscapes that surround the region.
7. Venture to Lake Titicaca to see the birth of an ancient civilization
Standing on the shores of Lake Titicaca, the largest high-altitude body of water on the planet, it's not hard to understand why Andean people believe this lake to be the birthplace of the sun. At 3,812 meters above sea level, it's thought to be physically close to the Gods and its sapphire-blue waters and the surrounding ring of ice-speckled mountains give the area a truly mystical quality.
While the lake lies across the border between Bolivia and Peru, visit from the latter country, where a boat trip from Puno will take you out to see the remarkable floating islands made from reeds that the indigenous Uros began constructing centuries ago.
Alternatively, take a tour and stop overnight on Isla Taquile and learn about the indigenous Aymara culture and their ancient tradition of weaving.
Brazil
8. Trek through the Amazon Jungle
The vast ecosystem of the Amazon is home to over 40,000 tropical plant species and is one of the last refuges on the planet for a wide range of rare wildlife, including pink river dolphins and jaguars.
It's easily one of the most exciting places to visit in South America and exploring by foot or boat is the best ways to get under the skin of this, the world's largest rainforest.
Popular entry points into the Amazon include Manaus (Brazil), Coca (Ecuador) Rurrenabaque (Bolivia), and Iquitos (Peru). I've visited from Colombia, Bolivia, Peru, and Guyana and found that, whichever corner you visit, your stay can involve sleeping in magical and remote jungle lodges tucked away in the depths of the rainforest.
The price of accommodation ranges from $35 – $110 USD per night – all depending on how luxurious you want your stay to be.
9. Discover the rhythms of Rio de Janeiro
Expect to be blown away by the sensational setting of Rio de Janeiro, a city famed for its gorgeous beaches, raucous Carnaval celebrations, and rambunctious nightlife. Few other South American cities can compete with Rio, which promises outstanding natural beauty and a damn good party.
Venture to buzzing beaches where volleyball is the go-to sport, take the cog train up to the city's emblematic statue, the Art Deco Christ the Redeemer, or get to grips with samba and learn how to party, Brazilian style, in one of the city's live-music halls or at a street party.
10. Get under the skin of rural life in Parque Nacional da Chapada Diamantina
Looking for an eco-adventure in Brazil? Look no further than Parque Nacional da Chapada Diamantina (Chapada Diamantina National Park). As one of the country's – and the continent's – most glorious national parks, expect to be blown away by the drama of the scenery here.
Spend a few days here to discover Brazil's highest waterfall and ancient table mountains where gaping canyons and jagged peaks draw together, as well as the welcoming hospitality of the local people.
To see this region at its finest, take a multi-day trekking tour staying in local people's homes, or take a hiking or caving day trip.
11. Explore the beautifully preserved Cidades Históricas
Miners flocked to this part of Brazil in the 1600s to exploit the gold and diamonds buried in the earth. When they left, they abandoned a series of mining camps that, over the years, had been transformed into prosperous and charming cities. These days, they're considered some of the most beautiful cities in South America.
Ouro Preto is a pretty place of steep cobbled streets and beautifully well-preserved mansions, while remote Diamantina is surrounded by rugged landscape and home to colourful seventeenth-century houses and a glut of Baroque churches.
Chile
12. Learn about the mysteries of Rapa Nui (Easter Island)
The enigmatic Rapa Nui (Easter Island), remote and volcanic, is home to the mysterious moai statues, which have been watching over the island for the last 800 years.
Carved by the islands' artisans as a way to celebrate the lives of important community members and then installed on top of vast platforms on the islands' shores, these monolithic figures are staggering in size and a remarkable slice of island history.
Some travelers shy away from the island because they believe it's too pricey, but it's possible to visit Easter Island without breaking the bank. Affordable activities include horse riding and snorkeling, as well as cycling or hiking around the island; I've also got an excellent guide to where to stay on Easter Island, too, written after my research trip to the island for Moon Chile.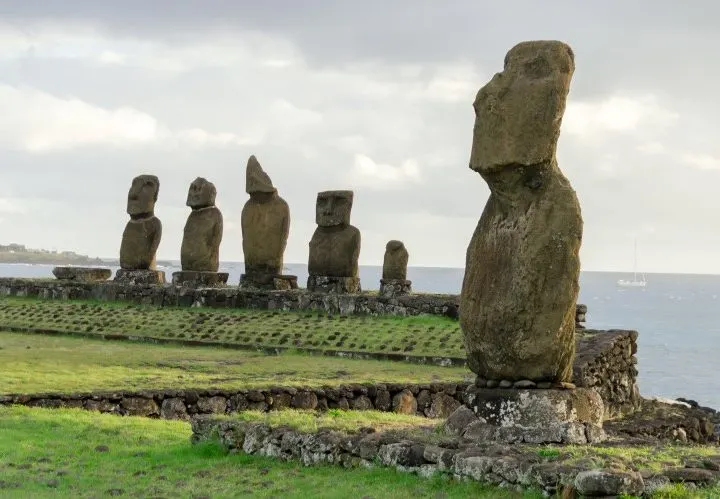 13. Take a road trip along the Carretera Austral
Few parts of South America lend themselves to an unforgettable road trip as much as the Carretera Austral. This serpentine road lined by the spellbinding scenery of some of the remotest parts of Patagonia is a truly intrepid place for an adventure and, despite its distance from civilization, a very safe part of Chile to explore.
It's also one of the places in South America that I absolutely adore. Trust me: you must visit.
Start in the north at Puerto Montt and head the full 1,240 kilometers south past some of the region's most dazzling national parks, glaciers, and breathtaking lakes.
Spend the night wild camping beneath a canopy of stars or tucked up in cozy B&Bs or luxurious hotels.
14. Trek the O Circuit around Parque Nacional Torres del Paine
With its glacier-stippled landscapes and dramatic montane scenery, there's a reason Patagonia is best explored on foot.
Few trails in the region give you quite the same feeling of being miles from civilization quite like the O Circuit, in the world-famous Parque Nacional Torres del Paine (Torres del Paine National Park).
This nine- to eleven-day trek introduces you to Patagonia at its most dazzling. From hanging glaciers perched vertiginously on mountains or attached to gleaming lagoons to groups of wild guanacos grazing on windswept plains, every step along this trail will leave an impression.
15. Go wine tasting in the Colchagua Valley
Argentina might be better known for its wines, but for the finest vintages head directly to the Colchagua Valley, a few hours' drive south of capital city Santiago and an often overlooked Chilean tourist attraction. Here, the almost-lost French carménère grape has become the symbol of Chilean wine – and what a wine it is!
Tour the country's most awarded wineries, including Casa Silva, Montes, and Viu Manent, stopping to dine on a feast of Chilean meats, cheeses, and fish at their fine-dining restaurants. I'd also highly recommend staying in a hotel surrounded by vineyards (you can find my favorites in this list of the best hotels in Chile).
Once you're done, head out on a horse and carriage tour or self-guided bike ride to explore through the vineyards themselves.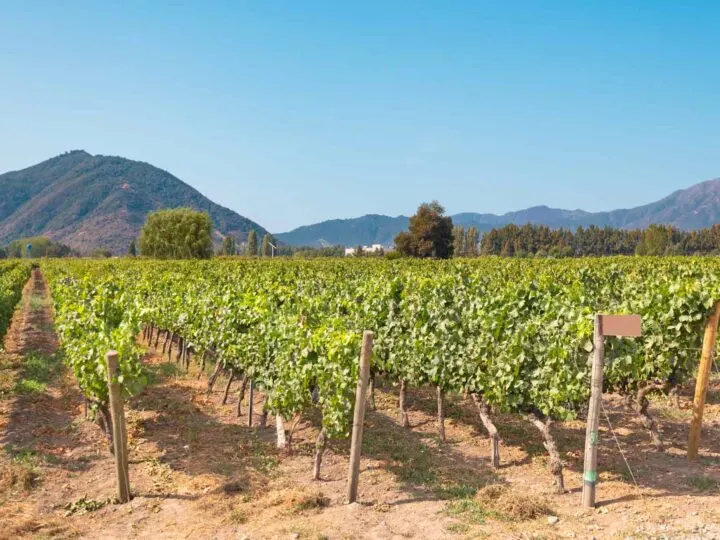 16. Learn about island life in Chiloé
As the ferry journey from the mainland touches the shores of Chiloé, a vast archipelago of islands in the south of Chile, it's hard not to sense its magic. Known as a place of myths, history, and a truly unique island identity, Chiloé feels a world away from the rest of South America.
To get to grips with this corner of Chile, stay overnight in one of the colorful wooden fishermen's dwellings known as palafitos that have been converted into luxury hotels, or head out at dawn to kayak along a hidden river searching for giant otters along the Chepu river valley.
Colombia
16. Explore the historic city of Cartagena
Colombia is a backpackers' favourite, but even those planning a shorter but still memorable South American vacation will find northern city Cartagena merits at least a few days of their trip.
One of the most-visited tourist destinations in Colombia and easily the most beautiful city in the country, Cartagena is a UNESCO World Heritage site and was built using the blood and sweat of the thousands of slaves who were brought through here in the 17th century.
Exploring its cobblestone streets and vast churches in the Old City, and the grittier, art-daubed streets of nearby Getsemaní is a way of getting under Cartagena's skin, while you can embark on a tour of the country's food through the city's wealth of restaurants specializing in local fish and Caribbean-inspired dishes.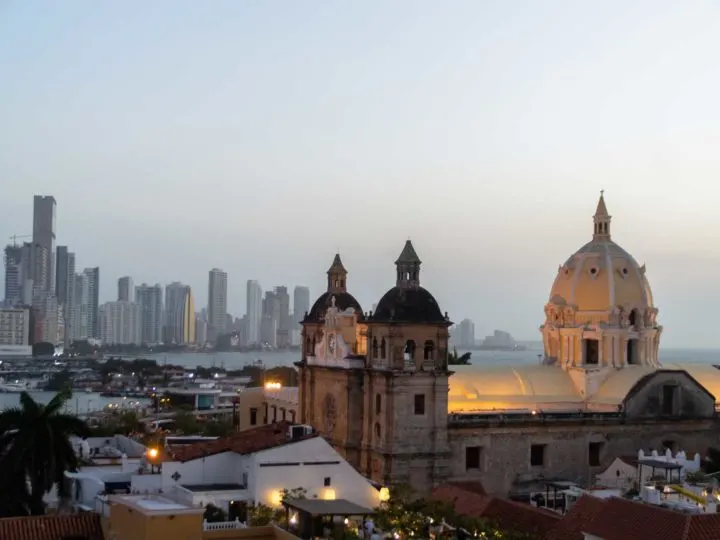 18. Step back in time at the Ciudad Perdida
There's a reason that the Ciudad Perdida in Colombia's Sierra Nevada de Marta range was dubbed the "Lost City". Built by the Tairona people in 660 AD and abandoned when it was pillaged by the Spanish conquistadors in the sixteenth century, the city lay forgotten and buried by the encroaching jungle until the 1970s.
Less dramatic in architecture than Machu Picchu, the Lost City does, however, present a far bigger challenge to reach. A five-day, 40-kilometer hike takes you through dense jungle, in sight of an impressive diversity of flora and fauna, and sticky humidity to reach these remote and barely-visited jungle ruins.
Wear mosquito pants and bring plenty of suncream – as I found out last year, this is one hot and bug-filled hike!
19. Hike and sunbathe on white sand beaches in Parque Nacional Tayrona
For some of Colombia's finest white sand beaches and unspoiled rainforest, don't miss Parque Nacional Tayrona (Tayrona National Park). Lying along the country's dreamy Caribbean coast, it's one of the continent's finest places to sit back, relax and catch some rays.
Once you've had your fill of sunbathing, spend a day or two wandering the hidden trails through the jungle or swinging in a hammock with a cold, crisp beer in hand. Paradise.
20. Sip coffee on a coffee plantation
If there's a drink that Colombians like even more than their aguardiente, it's coffee. South of Medellin lies the Zona Cafetera, which is home to thousands of coffee fincas (farms) growing the world-class coffee that is sold around the planet.
Staying on a traditional coffee farm is the perfect way to learn more about the country's favorite caffeinated drink and is a perfect stop on a Colombian travel itinerary.
With everything from basic to luxurious lodgings on the cards, a trip to a coffee finca can be combined with a series of activities including horseback riding, hiking or just relaxing in a hammock as you look out over the lush slopes of the region.
Ecuador
21. Explore the staggering diversity of the Galapágos Islands
Wildlife documentaries are nothing when compared to seeing the Galapágos Islands in person. Where else in the world can wander freely among giant tortoises, marine iguanas, and sea lions, who are all but unconcerned by humans?
Composed of 127 islets, rock formations, and large, volcanic islands, the Galapágos has a whole host of locations to explore, where you'll encounter everything from frigate birds and blue-footed boobies to Galapágos penguins and green sea turtles. It should come as no surprise that this ranks as one of the must-see destinations in South America.
Snorkel in the turquoise waters to catch a sight of the islands' underwater residents, hike along the coast of Isla North Seymour for birdwatching opportunities, or visit the El Chato Tortoise Reserve to learn about the islands' most famous residents.
22. Trek the Quilotoa Loop
Get your hiking boots ready for a magnificent three- to five-day trail that's considered one of Ecuador's finest. Taking you past remote, Andean villages and through glorious, high-altitude scenery, this trail ends at the strikingly turquoise water of the volcanic crater lake, Laguna Quilotoa.
A great off-the-beaten-path adventure, hiking the Quilotoa Loop doesn't mean you have to lose any of your creature comforts, as cozy hostels dot the path for a comfortable sleep before your next day of hiking. All in all, it's the perfect opportunity to go under the skin of rural Ecuador.
23. Marvel at the architecture in Quito's Old Town
Situated at a dizzying 2,850 metres above sea level, Ecuador's capital city Quito is guaranteed to take your breath away. A major colonial city under the Spanish conquest, it lays claim to some of the continent's best-preserved architecture.
You can easily spend a few days wandering this UNESCO World Heritage city, taking in its glut of sixteenth-century squares and grand churches. Alternatively, spend a day heading out to the Mitad del Mundo, aka the Middle of the Earth, and the spot that marks the equator, or another of the different day trips from Quito.
The Guianas
24. Fly over the magnificent Kaieteur Falls, Guyana
If going beyond the beaten trail is your intention, make sure Guyana is on your list. Rarely visited by tourists, Guyana is home to a unique array of tourist attractions, including the spectacular Kaieteur Falls.
Spilling over into a seemingly bottomless gorge within the thick, humid jungle of the Kaieteur National Park, these falls are second to only Angel Falls in neighboring Venezuela in terms of scale and magnificence.
Access them either on foot or via a more adventurous means: light aircraft. Flying from the capital of Guyana, Georgetown, you'll swoop directly over these vertiginous falls, which stand 226 metres above the ground and plunge to the earth in a torrent of foam and spray.
25. Boat along the Upper Suriname River, Suriname
Covered in vast swathes of practically untouched jungle, former Dutch colony Suriname is the perfect place for an intrepid adventure in South America. With the local population speaking a mixture of Dutch and various indigenous tongues, it receives few English-speaking visitors – I was one of the only there when I visited. So, don't miss out: the Upper Suriname River promises adventure for those who seek it.
Travel by boat upriver to stay in the Dannpati Lodge, whose comfortable cabins situated on an island in the middle of the river feel tucked away in the jungle.
Spend your days splashing in the warm waters of the river, or learning about the local Maroon culture – the name for the enslaved people who escaped their captors and set up their own communities hidden away here in the jungle.
Peru
26. Marvel at the ruins of Machu Picchu
Nestled in the Andes Mountains are the ruins of Machu Picchu. Built as a mountain getaway for the civilization's rulers, this archaeological site gives visitors a glimpse into the Inca Empire, the largest of its kind in pre-Columbian America.
Part of the thrill of this site is how this once lavish mountainside citadel sits high up in the mountains and becomes absolutely enrapturing at dawn as the sun cascades over the stone buildings – an absolute must-see when you're in Peru.
You'll encounter a diverse range of flora and fauna – including the site's resident llama population, with the best way to get here is by hiking the Inca trail or one of the other paths that wind their way through the mountains to arrive – as the Inca themselves would have.
To enter Machu Picchu, you need to buy tickets in advance and you can do the visit without a guide you can read our article to find out the best time to visit Machu Picchu, too.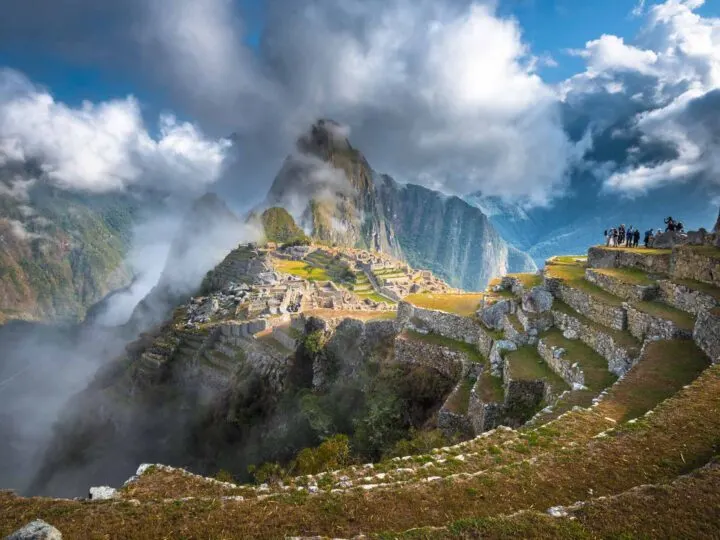 27. Fly over the Nazca Lines
If you've got a head for heights, you won't want to miss South America's most puzzling human landmark, the Nazca Lines. A collection of around 300 geoglyphs that have been etched into the desert sand with many spanning many kilometers, no one's really sure why they were created.
What is agreed on is that a flight above the geoglyphs is the only way to really appreciate their enormous size and remarkable designs.
Yes, it's very short, and yes, you will feel a bit sick if there's even slight turbulence. However, you can peer down on designs that look like everything from a hummingbird to a monkey and more abstract geometric shapes and stare out across the otherwise empty desert as you wonder exactly what caused them to be made.
28. Explore the continent's finest dining in Lima
Home to some of the finest restaurants on the planet, there's no arguing that Lima is a top South American destination for foodies.
The city's dining scene is quite something else: whether you want to sample an anticucho from a street food stand, dive into a delicate dish of traditional ceviche or go all out on a ten-course tasting menu showcasing the remarkable variety of Andean cuisine, there are options for all tastes and budgets.
Every time I visit, I try and eat my body weight in ceviche. Trust me: you want this too.
29. Visit ancient cities and witches around Trujillo
In the dusty northwest of Peru lies the ruined city of Chan Chan, formerly the largest adobe brick complex in the world. Once paneled with gold and brightly painted with patterns reflecting the Chimú people's relationship with the ocean, Chan Chan is a remarkable architectural site that dates back to around 850 AD.
For another glimpse into the mysterious pre-Columbian civilizations that inhabited Peru, be sure to add the nearby huacas del Sol y de la Luna (Temples of the Sun and Moon) – a series of decorated pyramids rising high out of the otherwise flat desert landscape – and the Complejo Archeológico El Brujo (Archeological Complex of the Wizard).
The latter plays host to a remarkable museum containing gold ornaments, as well as the body of a female mummified shamanic leader, whose well-preserved arms are daubed in tattoos. No one really goes here and I'm baffled as to why.
Paraguay
30. Seek giants and jaguars in the Pantanal
Few tourists venture to the sweltering territory of Paraguay, but those who do are rewarded in spades. To see this country at its best, make a beeline for the Pantanal, the remarkably biodiverse stretch of soupy rivers and wetlands that boasts the highest concentration of wildlife in South America.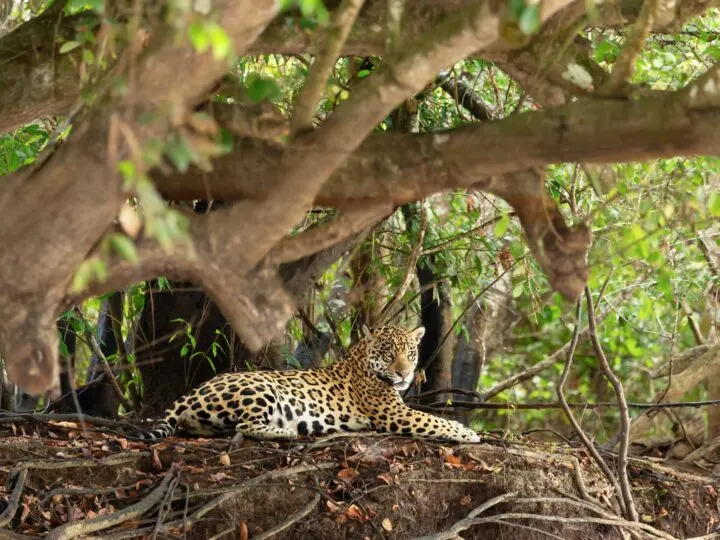 Remote and challenging to reach, it's the perfect place to spot jaguars, giant anteaters, giant armadillos, and giant otters, as well as a wealth of other wild creatures.
Arrive by boat from Concepción further south or take a small plane from the capital, Asunción; basic accommodation and the feeling of being alone in one of the remotest parts of the country awaits you.
Uruguay
31. Fall in love with Montevideo's historic Ciudad Vieja
Montevideo, the Uruguayan capital, is one of the lesser-known cities in South America, and often finds itself in the shadow of its neighbor, Buenos Aires. But, as the locals know, this is the true home of tango, and history lovers will fall in love with this city, thanks to its magnificent Ciudad Vieja (Old Town), which is packed with quirky museums, famed theatres, and historic plazas.
Visiting Montevideo is an unmissable thing to do in South America. Between history trips, soak up the sun at one of the beaches found on the town's outskirts, or head east for a day trip to the country's more glamorous beach resort, Punta del Este.
Venezuela
32. Visit the magical Angel Falls
Buried deep in the Venezuelan jungle lies one of South America's most dramatic natural landmarks. Thundering down from a tabletop mountain from a height of 980 meters, Angel Falls is sixteen times the height of Niagara Falls, making it the world's tallest waterfall, and easily one of South America's most spectacular sights.
But it's not just the falls themselves that make this part of Venezuela so beguiling. Surrounded by lush rainforest within Parque Nacional Canaima (Canaima National Park), these falls are challenging to reach, requiring a boat journey followed by a hike to stand at their feet.
But, with this degree of magic awaiting, it's a more than worthwhile adventure.
Ready for your thrilling adventure around South America?
Whether you're seeking beauty, ancient human civilization, or the buzz of a modern city, South America has a diverse range of destinations to choose from. From spectacular nature to vibrant city life, it has the potential to steal a piece of any traveler's heart.
Whether yours is a short vacation or a more lengthy backpacking adventure or road trip, exploring South America is guaranteed to be an unforgettable experience. Before you go, find out which season and months are best for visiting South America, what you should pack for a trip to South America, and which counties are best in South America for everything from archeological sites to fine dining with our expert-written guides.