Fantastically biodiverse and with a rich cultural and historical heritage, Bolivia is filled with jaw-dropping natural wonders and plenty to pack into a Bolivia itinerary – however long your trip.
This country is packed with so many sights and experiences to keep an adventurous traveler on the edge of their seat that, even after living in Bolivia for two years, my wish list was still full of destinations I'd not had the chance to explore!
Planning a trip to this South American country can seem intimidating due to Bolivia's scale and reputation as a tricky place to travel, but the itineraries listed below will make your trip memorable, regardless of the length of your adventure.
Recommendations for traveling in Bolivia and using this itinerary:
Public transportation in Bolivia is a relatively inexpensive and easy way to travel between major cities and tourist attractions in Bolivia has, although you'll want to be flexible, careful with your valuables and ready for a sleepless night, as we explain in this guide to traveling in Bolivia.
To make boarding public transport and moving around easier, pack light, backpack-style luggage rather than a large, heavy, rolling suitcase. Many hostels and hotels offer laundry service, so you should be able to pack light and still have clean clothes throughout your trip.
Safety in Bolivia is always a key concern for travelers. While living there, I never felt threatened or unsafe, however I do suggest being aware of your surroundings and personal belongings in order to avoid petty theft or more serious crimes, while learning a bit of Spanish before you arrive can be invaluable.
There's isn't really a best time to visit Bolivia. The weather in Bolivia typically is rainier and warmer from November to March, and drier and colder from April to October. This itinerary includes travel between many different altitudes and climate zones, regardless of the time of year you travel, so plan and pack accordingly with a variety of layers.
One key to preparing for your backpacking trip to Bolivia is knowing how to deal with altitude. Not only does your entry point for the itinerary sit at a dizzying height (4,061 m (13,325 ft) above sea level), many of Bolivia's other attractions are also at altitude and travelers risk experiencing soroche (altitude sickness). Talking to a doctor who can prescribe the medication Diamox for when you arrive can also help, especially if you know you are especially prone to altitude sickness. If you're ever feeling fatigued, dizzy, nauseous, or have a bad headache, take it easy and stay hydrated!
Bolivia is a very affordable destination to visit, with daily travel costs easy to keep below $30 USD per person for budget travelers staying in hostels and eating in inexpensive cafés, while those with a mid-range budget staying in B&Bs and dining in fancier restaurants can budget under $50 USD per person per day.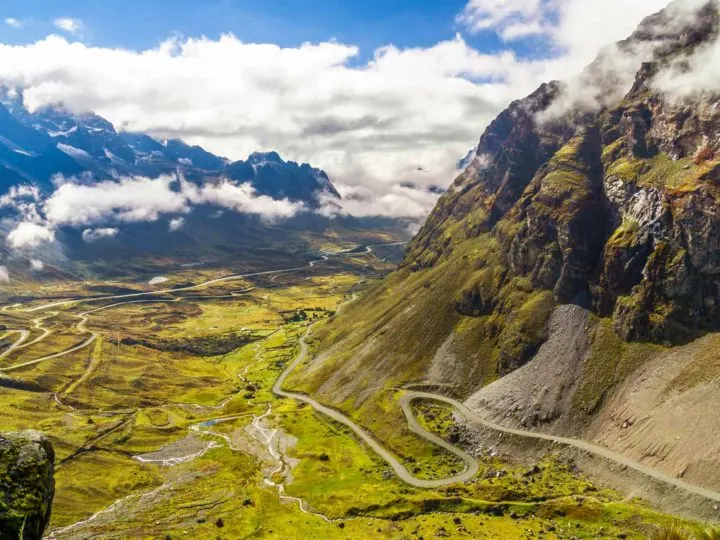 Ten-day Bolivia itinerary
An overview of this Bolivia itinerary for ten days:
Days One to Three: La Paz
Day Four: Bike the Death Road to Coroico
Day Five: Coroico and overnight to Uyuni
Days Six to Nine: Uyuni
Days Nine to Ten: La Paz
A ten-day itinerary of Bolivia is enough to explore the heady heights of de-facto capital, La Paz, take your life into your own hands biking down Death Road and be awestruck by the perspective-bending landscapes of the Salar de Uyuni or Bolivian salt flats.
Day One: Arrive in La Paz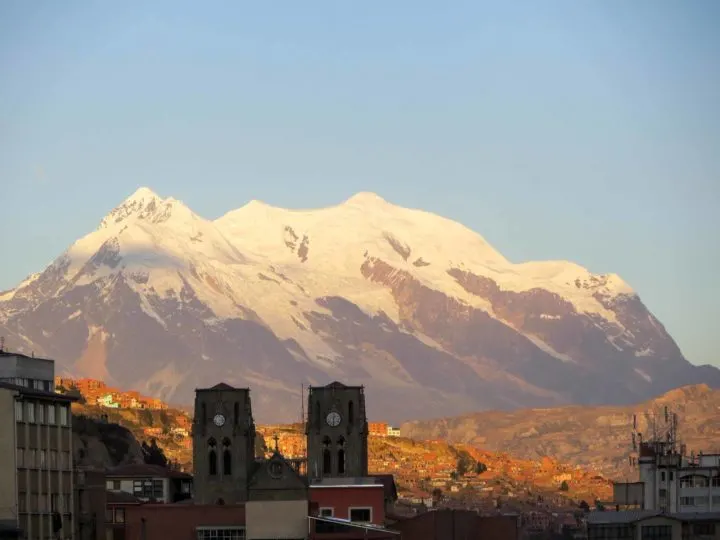 Your Bolivian adventure begins in La Paz, a marvelous city overlooked by the snow-capped peaks of the Cordillera Real.
Fly into El Alto International Airport and, to adjust to the altitude, take this first day carefully.
Use it to rest, relax, and soak in the sights of this incredible city from the windows of your taxi as you wind your way through the streets from the airport to your lodgings.
Where to stay in La Paz: If you're looking for something luxurious, try Casa Grande ($178 USD double) in the Zona Sur (Southern Zone) neighborhood where you can start your morning with their fantastic breakfast buffet, relax in the pool, and enjoy a cocktail at the end of the day in their penthouse bar.
Where to stay in La Paz: One of my absolute favorite places to stay in the La Paz area is actually located a short distance outside of the city. It's called Colibri Camping and Eco Lodge ($65 USD for double bed with private bath in a cabin) and if you want a comfortable place to stay separated from the city's noise, this is the place for you.
Where to stay in La Paz on a budget: If casual hostels are more your style, try the Adventure Brew Hostel ($40 USD double) or The Nest Boutique Hostel ($37 USD double), both of which are located in the downtown area close to main tourist attractions like Calle Sagarnaga and the San Francisco Basilica.
Days Two to Three: Experience La Paz
La Paz is a Bolivian highlight and this beautiful and energetic city is where you can learn much about the country's history, culture, and government.
Spend your days getting to grips with this mountain metropolis: stroll through the Plaza Murillo to see several of Bolivia's government buildings, pick up an alpaca sweater at a tienda in Calle Sagarnaga, snack on a Bolivian salteña or cuñape, and soar over the city in the colorful teleférico cable cars.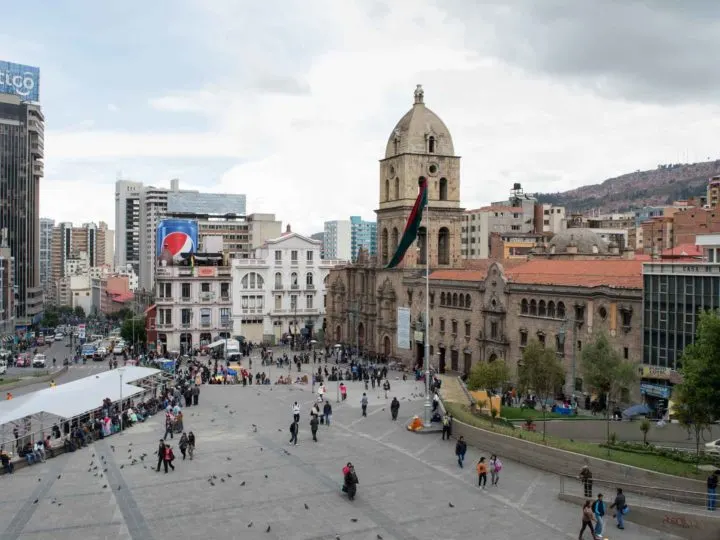 Get even more tips about unmissable things to do, places to eat, and sights to see in La Paz.
Day Four: Bike the Death Road to Coroico
One of the top things to do in Bolivia is the famous Death Road, and the best way to experience it is by bicycle.
You should now be adjusted enough to the altitude to take on the challenge of downhill mountain biking down the "World's Most Dangerous Road."
Planning Your Trip to South America?
Save time, stress & money with a customized travel itinerary planned for you by a South America expert
There are many tour companies offering Death Road cycling tours, but I always recommend booking with Gravity Bolivia for their skillful guides and high-quality bikes and equipment.
They'll give you time to stop, rest, snack, and take photos along the way.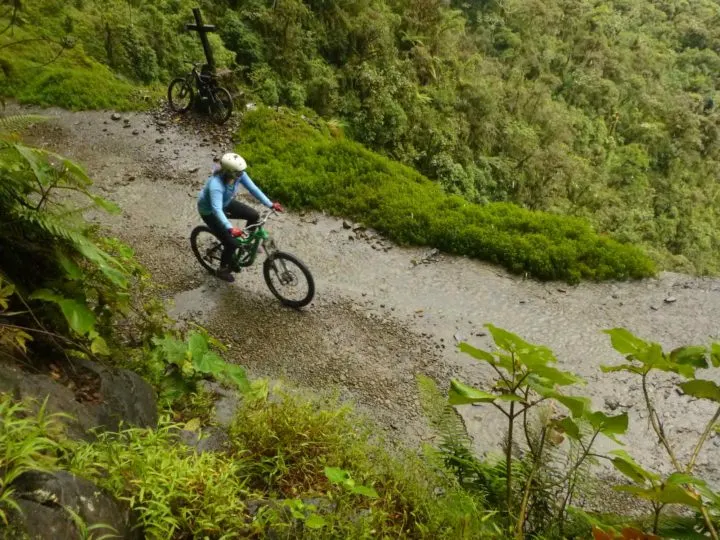 Your ride ends at the village of Yolosa, near Coroico where you can take a ride on a zipline over the jungle before visiting Senda Verde, where you'll have lunch and meet some local wildlife who, having been rescued from illegal trafficking situations, call the Senda Verde refuge home.
Where to stay in Yolosa/Coroico: Senda Verde isn't just a cool place to visit, it's also a cool place to stay! They offer many ecolodge options to accommodate various group sizes. If you've ever dreamed of spending the night in a treehouse, look no further. You might even be able to spend the morning hanging out on your balcony with a monkey friend or two.
Where to stay in Yolosa/Coroico: If a rustic ecolodge isn't your style, there are plenty of other options for accommodations in Coroico. Sol y Luna Ecolodge and Hotel El Viejo Molino are all decent options that offer great views over the valley.
Day Five: Coroico and overnight to Uyuni
Enjoy a relaxing morning in Coroico before a busy afternoon and evening of travel. Grab lunch before catching a minibus (three hours) back to La Paz from the town's main plaza.
Give yourself some extra time to accommodate traffic and other potential travel delays.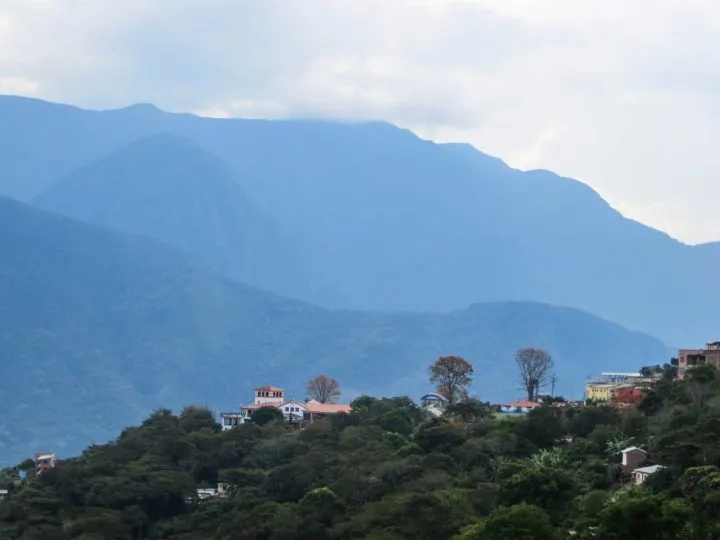 Your goal is to make it back to La Paz in time to have dinner in one of the city's many restaurants before hopping on an overnight bus to Uyuni (eight hours) – one of the absolute must-see places in Bolivia.
A journey on a night bus is a key part of the Bolivian experience. Buy tickets online for a bus that gets you to Uyuni before 8:00 am tomorrow so that you are on time to meet your guides for your salt flats tour.
Days Six to Nine: Salar de Uyuni
When you wake up from your long night of travel, you'll be in Uyuni, home to the world's largest salt flat and a highlight of Bolivia.
You'll be spending not one, but three days in the Uyuni area, exploring not just the salt flats, but all that the surrounding region has to offer.
The sights in and around Uyuni are otherworldly: spend a night in a hotel made of salt, wander among abandoned trains, catch a glimpse of vicuñas, flamingos, and other Bolivian wildlife, and marvel at the multi-coloured mineral lakes and geysers.
Tour companies in Uyuni offer three-day excursions; for detailed information on choosing a tour group, what you can expect to see and do while on a tour, and how to get to the Bolivia salt flats, read our guide to visiting El Salar de Uyuni and this article about seeing dawn break over El Salar de Uyuni.
Remember that the three-day, two-night tours do not include accommodations in Uyuni for the night following your tour, so book a room in town or at one of the salt hotels closer to the flats.
Or, you could always take another time-and-money-saving night bus back to La Paz
Day Nine: Head to La Paz
From Uyuni, head back to La Paz via bus or flight. Now is your chance to hit any of the La Paz attractions you missed during your first few days here.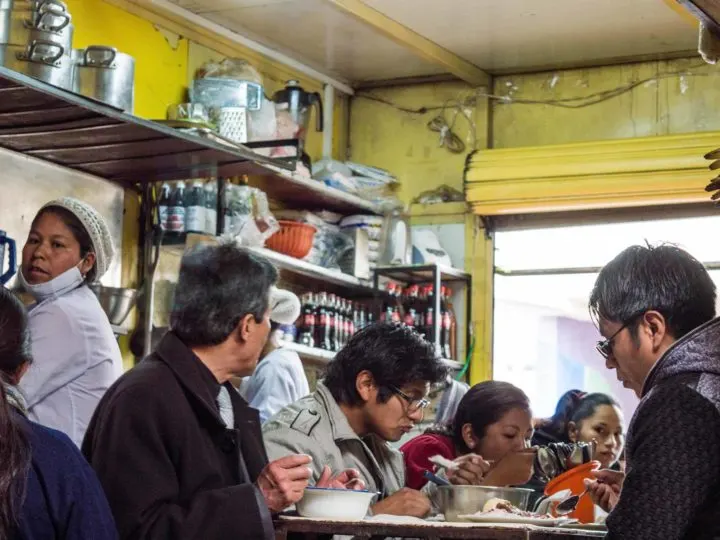 Options include taking a hike or even playing a round of golf, as well as diving into the local cuisine with a remarkably affordable fine-dining experience at Gustu.
Day Ten: Travel home
Alas, your ten-day trip has come to an end! Perhaps you can get one last glimpse of Mount Illimani from your airplane window as you fly away.
Two weeks in Bolivia itinerary
Overview of this 14-day Bolivia itinerary:
Days One to Three: La Paz
Day Four: Bike the Death Road to Coroico
Day Five: Coroico and overnight to Uyuni
Days Six to Nine: Uyuni
Days Ten to Twelve: Sucre
Days Thirteen to Fourteen: La Paz
Or
Days Ten to Twelve: Trek Huayna Potosí
Days Twelve to Fourteen – La Paz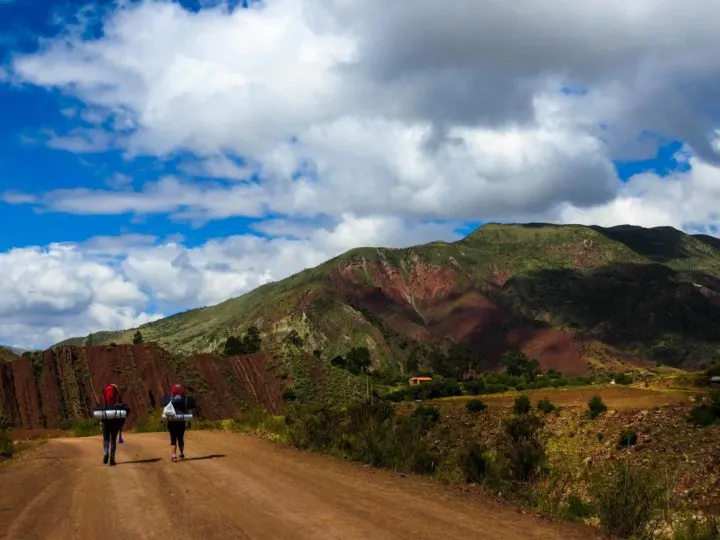 Want to extend your trip to a full two weeks? An extra few days in Bolivia will give you a chance to throw in plenty more things to see: either visit the striking, well-preserved colonial architecture of its capital city, Sucre, or a thrilling opportunity to summit a 6,000-metre peak.
OPTION 1 – Follow days one through eight of the ten-day itinerary above and then tack on a few days exploring Bolivia's constitutional capital.
Days Ten to Twelve: Sucre
From Uyuni, travel overnight to Sucre by bus (8 hours). Sucre is technically the capital city of Bolivia, even though many of the government buildings reside in La Paz.
You can feel the history in this city as you walk streets lined by fine historic buildings that were constructed using indigenous slave labor following the arrival of the Spanish conquistadors.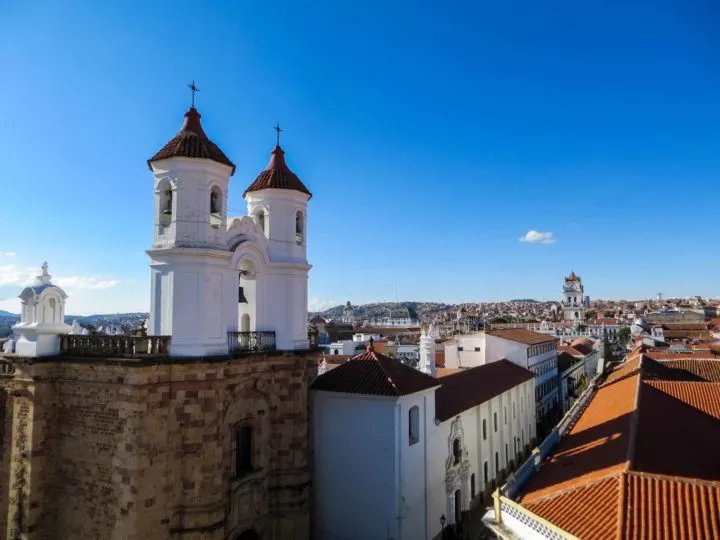 There are loads of things to see and do in Sucre, including visiting the Cal Orck'o wall which holds the world's largest collection of dinosaur footprints!
Where to stay in Sucre: There are plenty of great options for accommodations in Sucre. Many of these hotels, like Mi Pueblo Samary ($120 USD double), Parador Santa Maria La Real ($129 USD double), and Hotel Independencia are located in renovated colonial buildings and authentically decorated to match the city's historical architecture.
Days Thirteen to Fourteen: Final days in La Paz
Return to La Paz. Either take an overnight bus (12 hours), or, if this is a bit too long for you, fly from Sucre to La Paz instead (one hour).
Spend your last days in Bolivia in La Paz. If you ran out of time to see any attractions during your first few days, now is the time to make up for it!
On the final day, head back to El Alto to catch your flight home and enjoy your last glimpses of the sprawling city and snow-capped mountains.
OPTION 2 – Follow days one through nine of the ten-day itinerary above and then tack on a few days trekking one of Bolivia's famous peaks!
Days Ten to Twelve: Trek Huayna Potosí
Huayna Potosí and its 6,080-metre (19,974-foot) peak towers above La Paz's skyline, and it is one of the first things most visitors notice when exiting El Alto International Airport's doors.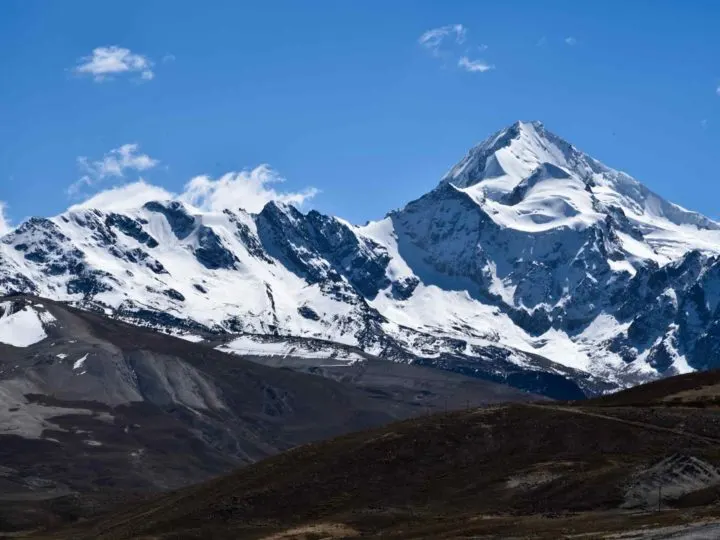 Even for beginner mountaineers, this mountain is possible to trek in just three days with a guided tour.
Many companies offer three-day, two-night excursions up the mountain, with the first day including an introductory course to mountaineering and using crampons and other ice climbing equipment.
If it's on your bucket list to summit a 6,000-metre peak, Huayna Potosí might be the perfect mountain to tackle!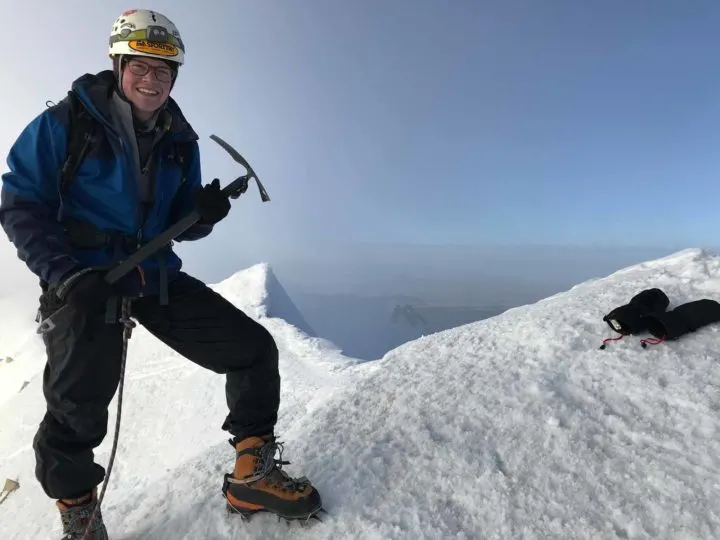 Days Thirteen and Fourteen: Relax and travel home
After your big trek, and exciting two-week trip, enjoy a day of rest and relaxation in La Paz before catching your flight home.
One-month Bolivia travel itinerary
An overview of a one-month Bolivia travel itinerary:
Days One to Three: La Paz
Day Four: Bike the Death Road to Coroico
Day Five: Coroico and Overnight to Uyuni
Days Six to Nine: Uyuni
Days Nine to Eleven: Sucre
Day Twelve: Potosí
Days Thirteen to Sixteen: Santa Cruz
Days Seventeen to Eighteen: Cochabamba
Days Nineteen to Twenty-One: Toro Toro National Park
Days Twenty-Two to Twenty-Five: Head to Rurrenabaque
Days Twenty-Six to Twenty-Nine: Lake Titicaca
Day Thirty: Fly home
Are you one of the lucky few who has an entire month for backpacking in Bolivia?
Check out this extended itinerary for Bolivia, where you'll explore high-altitude La Paz and the otherworldly Salar de Uyuni before stopping in at the silver mines of historic Potosí.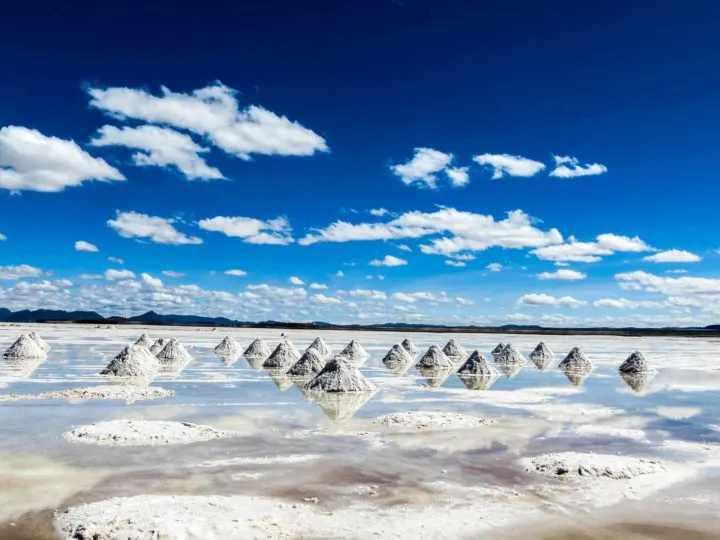 From there, you'll tour some of Bolivia's most diverse green spaces around Santa Cruz, Cochabamba and Rurrenabaque, before ending at the birthplace of the sun, the vast Lake Titicaca.
Start by following days one through eleven of the fourteen-day itinerary above and tack on another few weeks' worth of Bolivian adventures!
Day Twelve: Potosí
After spending a few days in Sucre, check out another of Bolivia's UNESCO World Heritage Sites, the city of Potosí (three hours).
Potosí was formerly the richest city in the world thanks to the Cerro Rico mine. It enriched the Spanish empire with silver and forced millions of indigenous people into slavery to work in the mines – with eight million people believed to have died in the inhumane conditions.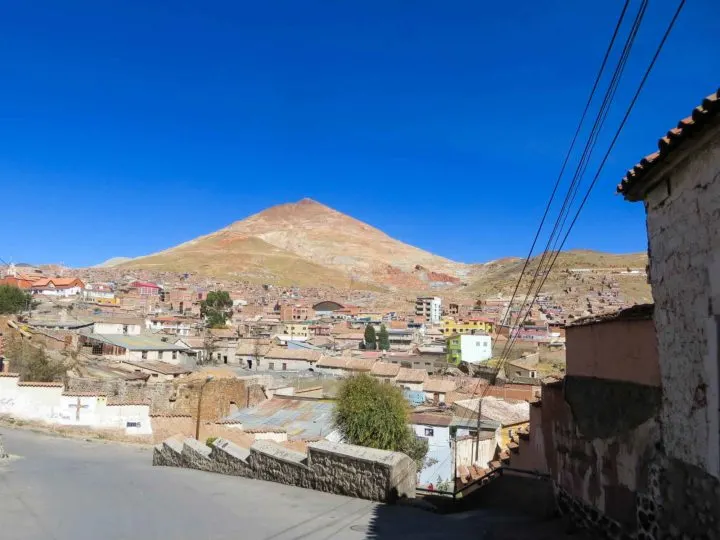 This still-working mine serves as a testament not just to Bolivia's mineral wealth, but also, unfortunately, to the exploitative working conditions that many Bolivians deal with on a daily basis.
Guided tours through the mine led by former miners are available to visitors and a worthwhile look into the life of the local people – although be aware that you are putting yourself at risk by entering the mountain.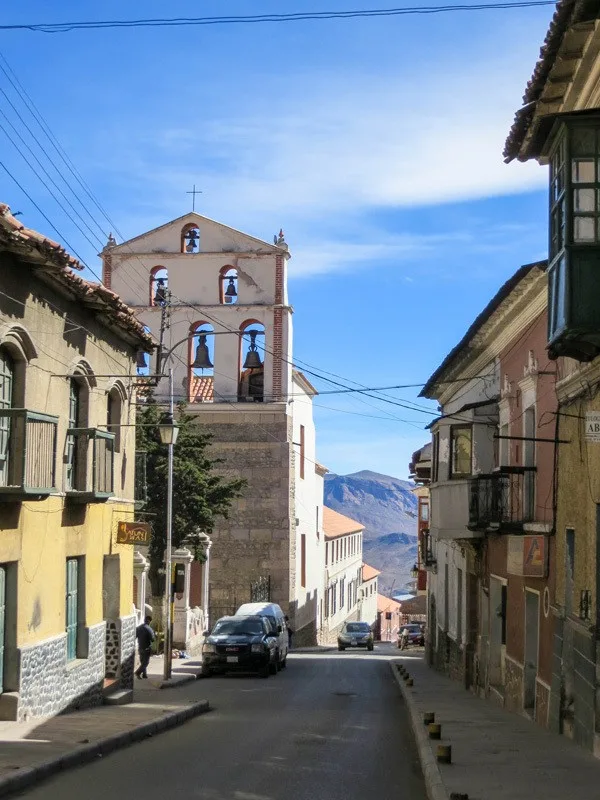 Another must-see place in Potosí is the Casa Nacional de la Moneda (the National Mint), whose museum covers the history of Potosí and its famous mine, while it's worth just wandering the streets of the city, admiring the now crumbling grandeur of a city that has been abandoned to its fate.
If you choose to make your trip to Potosí in one day, you can return to Sucre on a late evening bus for the night.
Where to stay in Potosí: If you'd like to extend your time, there are several options for lodgings in Potosí such as hostels like Santa Monica ($69 USD double) or Colonial ($75 USD double).
Days Thirteen to Sixteen: Santa Cruz
From Potosí, head back to Sucre and onwards to Santa Cruz de la Sierra (13 hours by bus; 50 mins by flight), Bolivia's largest city.
Santa Cruz is a highly commercial and modernized city compared to Sucre and La Paz. It also sits at a much lower altitude (only 400 m (1,300 ft) above sea level), meaning the temperature is warmer and the air more oxygen-rich.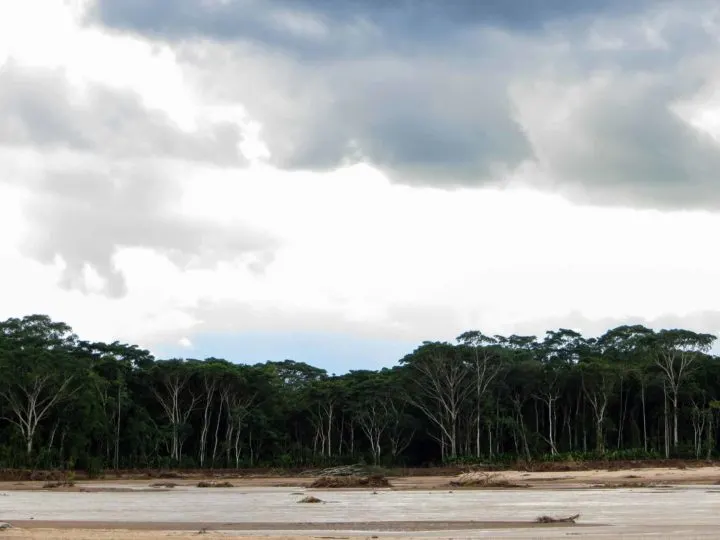 There are plenty of things to do in and around Santa Cruz, including visiting several of the nearby national parks. Amboró National Park is the closest to the city, and tour operators offer transportation to and from the park as well as guided tours to see the area's diverse flora and fauna.
A good day trip option to experience a beautiful part of Amboró is the Jardin de las Delicias tour, which allows you to trek between several waterfalls, and cool off with a swim! Nick's Adventure's is one company offering Amboró tours, including the waterfall trek.
Another awesome adventure is to spend the day at the Lomas de Arena, where you can sandboard down a dune and keep an eye on the surrounding forest for wildlife – keep your eyes peeled for a sloth! Tour companies offering sand dune excursions include Nick's Adventures and Ruta Verde.
If you want to spot some wildlife, but don't feel like venturing too far outside the city, check out Biocentro Güembé. Güembé is an animal shelter for rescued exotic animals that are unable to be rehabilitated back to the wild.
Here, you can see monkeys, birds, butterflies, and other Bolivian wildlife, as well as relax and beat the heat in their many swimming pools. You can even stay on-site in one of their hotel rooms or cabins.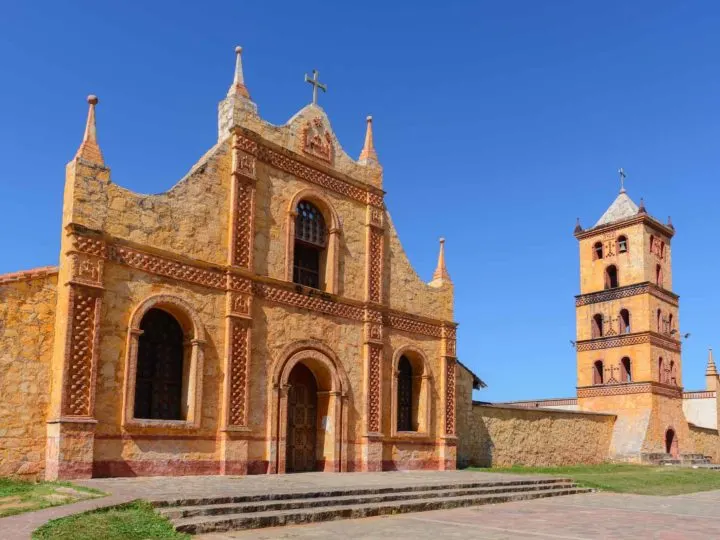 Another of Bolivia's many UNESCO World Heritage Sites can be accessed easily from Santa Cruz. In the late 1600s and early 1700s, Jesuit missionaries built many missions throughout South America, and six of these remain standing in Bolivia and are among the country's top tourist destinations.
There are several tours that offer multi-day trips to see all six of the missions, but to save time, I suggest booking a two-day tour through Nick's Adventures or Ruta Verde which guides you to the San Javier and Concepcion missions.
If you'd like to see more than just two of the missions, you will simply have to alter your Santa Cruz schedule a bit to accommodate spending more than two days on a mission's tour.
Where to stay in Santa Cruz: Aside from Güembé, the Nomad Hostel ($30 USD double) or Backpacker Suites Hostel ($22 USD double), both located near the city's main square.
Days Seventeen to Eighteen: Cochabamba
From Santa Cruz from your Jesuit, travel to the higher altitude city of Cochabamba (10 hours by bus; 45 mins by flight).
Cochabamba is home to La Cancha, South America's largest open-air market, and the Cristo de la Concordia, the tallest Christ statue in the world (yes, a bit larger than the one in Rio de Janeiro).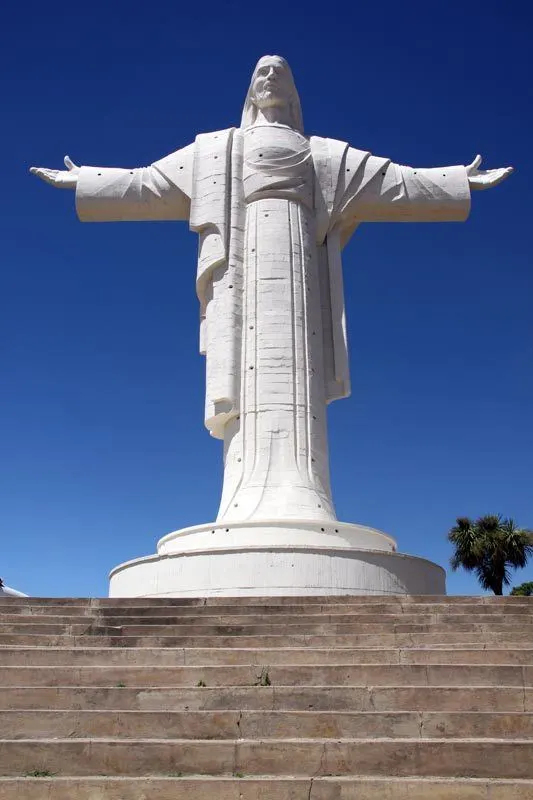 Take a cable car to the top of the Cerro San Pedro to see the statue up close and enjoy a great view overlooking the city.
Some Bolivians will tell you that Cochabamba is the country's "gastronomic capital," so be sure to try some favorite Bolivian dishes like silpancho or pique macho.
If you're interested in a hike, Pico Tunari in nearby Tunari National Park is the tallest mountain in the area, with trekkers able to clamber up to 5,035 m (16,519 ft). There are several tour companies offering guided treks to the top, including El Mundo Verde.
Where to stay in Cochabamba: Cochabamba has a lot of nice hotel options for your stay, including Hotel Aranjuez ($85 USD double) and the fantastic Running Chaski ($38 USD double).
Days Nineteen to Twenty-One: Toro Toro National Park
One of the coolest places to visit in Bolivia, Toro Toro National Park, can be accessed from Cochabamba. Bolivia is home to so many geological wonders, and Toro Toro is the place to see several of them.
Go caving, hike through a canyon surrounded by red-fronted macaws, and observe ancient cave paintings, fossils, and dinosaur footprints.
Several companies, including Ruta Verde and Kanoo, offer three-day, two-night tours of the park.
Days Twenty-Two to Twenty-Five: Head to Rurrenabaque
Day 22 is a heavy travel day as you return from Cochabamba, back to La Paz, and on to Rurrenabaque.
All of this can be done via bus (eight hours from Cochabamba to La Paz, and then 12 hours from the Villa Fatima bus station in La Paz to Rurrenabaque), via plane (45 minutes from Cochabamba to La Paz, 40 minutes from La Paz to Rurrenabaque), or via a combination of the two.
Rurrenabaque is a small town in the jungle region of Bolivia that is the gateway to Madidi National Park – which is one of the most diverse places on the planet and high on the list of underrated Bolivian highlights.
A guided trip through the park is a must for nature lovers. Read our guide to Madidi National Park for advice about which tour companies to use and what to see and do in Madidi.
Several tour operators in Rurrenabaque offer three-day pampas tours of the Beni River and surrounding wetlands area where you can see pink Bolivian dolphins, caimans, and anacondas.
It's also possible to do combination tours of Madidi and the pampas spanning several days.
Days Twenty-Six to Twenty-Nine: Lake Titicaca
After your jungle adventure, it's time to head back to higher altitudes and check out another of Bolivia's most unmissable tourist destinations: Lake Titicaca.
To get to Lake Titicaca from La Paz, catch a bus in the Cementerioarea headed to Copacabana (four hours).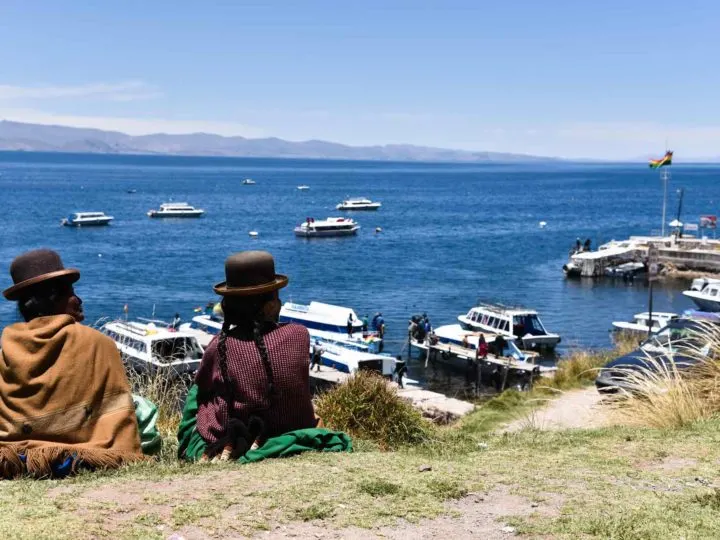 Copacabana is a peaceful town overlooking the world's highest navigable lake (and South America's largest lake), sometimes considered to be the birthplace of the Inca.
From Copacabana, take day trips via lake ferries to nearby floating islands for a meal of fried trucha or lake trout, to the Isla del Sol where you can hike the Ruta Sagrada Inca trail across the islands ridge and see the Chinkana ruins, or the Isla de la Luna which has a set of ruins of its own.
A hike along Isla del Sol's Inca trail is a fantastic way to spend a day at Lake Titicaca.
Just be sure to take the earliest ferry to the island's northern village, Challa Pampa, and walk south to the southern village of Yumani in time to catch the last ferry back to Copacabana at 4:30 pm.
On Day 29, catch a bus from the main plaza of Cochabamba to make the four-hour drive back to La Paz.
No need to purchase tickets ahead of time for this trip, as there are always plenty of buses lined up waiting to fill with passengers before heading out.
Where to stay in Copacabana: My all-time favorite place to stay in Copacabana is Hotel La Cupula ($39 USD double). With its clean and cozy rooms, fantastic views of the lake, delicious on-site restaurant, and yard filled with hammocks, it is the perfect place to relax after a day or exploring the area.
Day Thirty – Fly home
Wow! What a month! I'm sure your flight home will be filled with much-needed naps and sweet dreams of your incredible Bolivian adventure.