Why do we travel? This is one of those existential questions best to answer with an example or experience, and the amazing continent of South America is full of them. Chances are you've got a friend who raves about their time in Peru, Brazil, or Chile and you're itching to get there yourself.
We're here to give you a leg up on where to go, what to do, and how to do it best.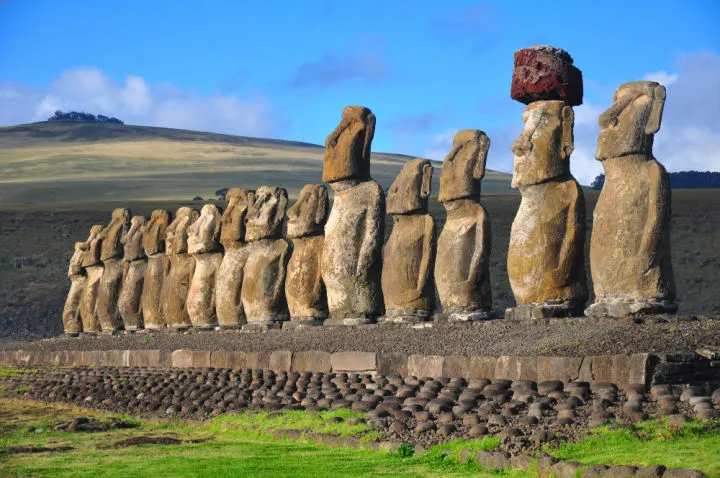 From towering mountain ranges to lush rainforests, dynamic cities, and spectacular beaches, South America serves up some of the world's greatest adventures. If you're after unspoiled nature, beautiful landscapes, incomparable ruins, sun, and surf, or world-class food and drink, we've got you covered.
Which are the best countries to visit in South America? That's for you to decide.
Planning Your Trip to South America?
Save time, stress & money with a customized travel itinerary planned for you by a South America expert
Steph's help laying out an itinerary for Chile was huge toward us having a great trip. She listened to our interests and compiled a framework that we could follow to make our plans. She included many practical tips as well as numerous options. She truly saved us many, many hours of research.
Jeff Mullens
Traveled to Chile and Patagonia June 2022
Is it safe to visit South America?
It's never been safer! Security has steadily improved across the continent, and most places in South America are now secure destinations for individuals and families. While petty crimes such as pickpocketing, car break-ins, and muggings can still occur, most trouble can be avoided by observing common sense.
While you should consult with your government travel advisories, we can confidently say that South America is an open and friendly travel destination.
As a general rule, the larger cities and capitals have the most crime, and visitors should avoid walking there late at night. It is advisable to take a taxi or Uber to your destination after dark. Avoid walking around with large amounts of cash, expensive jewelry, or with your phone out to ensure you are not a target.
Of the South American countries, Uruguay is statistically the safest country in South America, and Chile, Argentina, and Guyana rank as the next most secure. Violent crime is quite uncommon in these countries.
Peru, Ecuador, Bolivia, and Colombia are also generally safe for visitors who avoid the worse areas of the largest cities. Brazil has the highest crime rate of the countries covered here, but travelers who avoid flashing their valuables in public rarely run into trouble.
For more information on the current safety situation in South America, read our guide to the safest countries in South America.
Are there Covid-related travel restrictions in South America?
All countries in South America are now open for travel. We strongly encourage all travelers to be fully vaccinated before journeying abroad.
At the time of writing, no country requires full vaccination for entry, but some countries require a negative PCR test prior to departure. If fully vaccinated, testing is not necessary.
In addition, proof of travel insurance covering Covid-related illness is required in all South American countries.
1. Peru: food and archaeological heritage
Let's kick off with an unforgettable destination: Peru. The land of the Inca is one of superlatives, from the topography to the kitchen. A lifetime could be spent exploring this country, and it would be a life well spent.
Everyone who visits raves about Peruvian food. While the ceviche gets the most airtime, the sheer variety of dishes never fails to impress. Its influences range from Inca to Spanish, Japanese, and Chinese. Few countries have incorporated so many ingredients and flavors into such a sumptuous cuisine.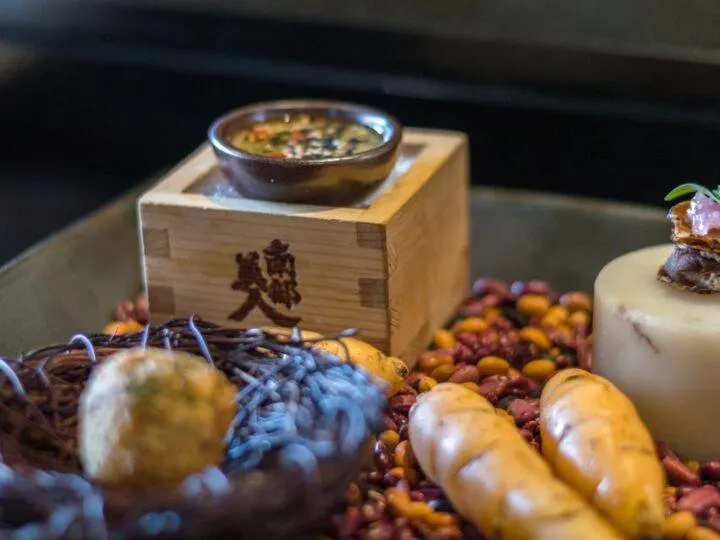 A great choice for ceviche in Lima is La Mar Cevicheria, serving up the daily catch to discerning locals. For a truly special meal in Lima, head to the Michelin star-rated Maido, which specializes in nikkei, a fusion of Japanese and Peruvian foods.
Of special note is the cuisine of Peru's southern city, Arequipa. For a taste of chupe de camarón (prawns in a rich curry-like soup) and rocoto relleno (spicy pepper stuffed with mince and veggies), try Victoria Picanteria Democrática in the center of Arequipa. Don't forget to wash it all down with a pisco sour or chicha morada.
Between feasts, Peru has got some of the best archaeological sites to explore. While everyone (rightly) praises the mountaintop citadel and UNESCO World Heritage Site of Machu Picchu, this wonder is just the tip of the iceberg. In the Sacred Valley region near Cusco, visitors shouldn't miss Saqsaywamán, Pisac, and Ollantaytambo.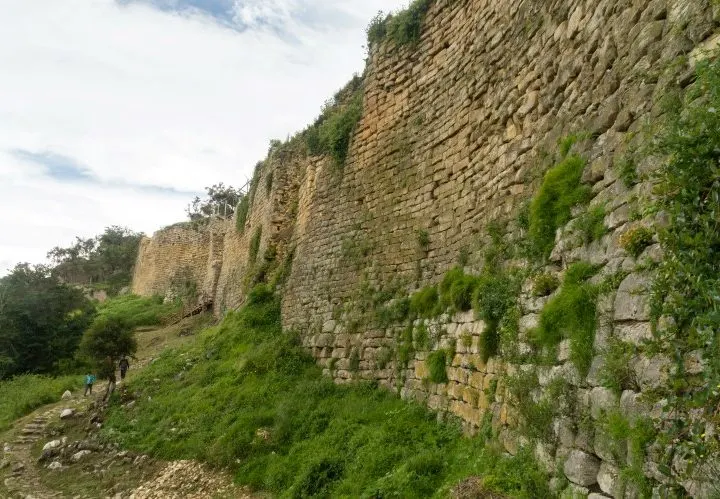 If ancient mysteries are your thing, check out the expansive Nazca Lines in the desert in the south of the country. In the north just outside Trujillo is the ancient city of Chan Chan, which predates the Incas. Last, one of Peru's best-kept secrets is Kuélap, built a thousand years before the arrival of the Spanish.
Peru is also an excellent place to do an immersive Spanish language class, particularly as you can add in trips to Machu Picchu, the Sacred Valley, and even Lake Titicaca to the course. Brush up your Español with this 31-day Spanish and adventure course (and use the promo code WorldlyAdventurer to get a 5% discount!), which includes accommodation, the Inca Jungle trek to Machu Picchu, plus 80 hours of small-group Spanish language classes across four and a half weeks.
For more details about visiting Peru, check out our guides to visiting Machu Picchu (and the Inca Trail), the Sacred Valley, and all things Peru.
2. Chile: Desert, hiking havens, ancient ruins, and wine
Venturing south, Chile is a land of extremes. It is a country with temperate rainforests and Earth's driest desert, the towering Andes mountains, and bucolic wine country. It seems a world apart from even the neighboring countries, and this isolation has given it its distinct character.
At nearly opposite ends of the country are two of Chile's biggest draws, the glacier-marked southern region of Patagonia, and the northern Atacama Desert. Both are prime destinations for trekking, camping, and getting away from it all.
Nature lovers will find themselves in heaven further south, though. Chilean Patagonia has an end-of-the-world feel to it, between the wind-swept high plains, glacial lakes, and snow-clad Andean peaks of Torres del Paine National Park.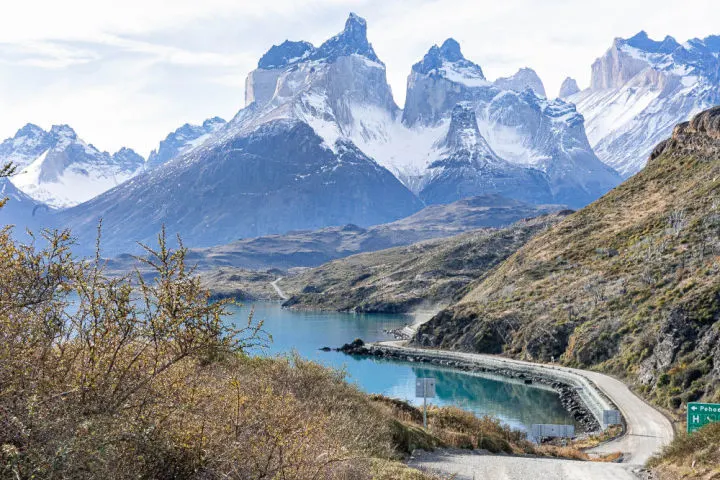 This massive region, which includes the isolated landscapes of barely-visited Tierra del Fuego, is ripe for exploration, and all four seasons offer a different adventure for visitors, including camping, hiking, wildlife spotting, kayaking, and much more. For details, take a look at our Patagonia itineraries.
The stark beauty of the Atacama Desert draws visitors for its wildlife, salt flats, geysers, and stargazing. San Pedro de Atacama is the central hub for journeys further afield, and travelers can either do a guided tour (mention Worldly Adventurer for a 5% discount) or go it alone with a rented 4X4. For more, read up on our guide to the Atacama.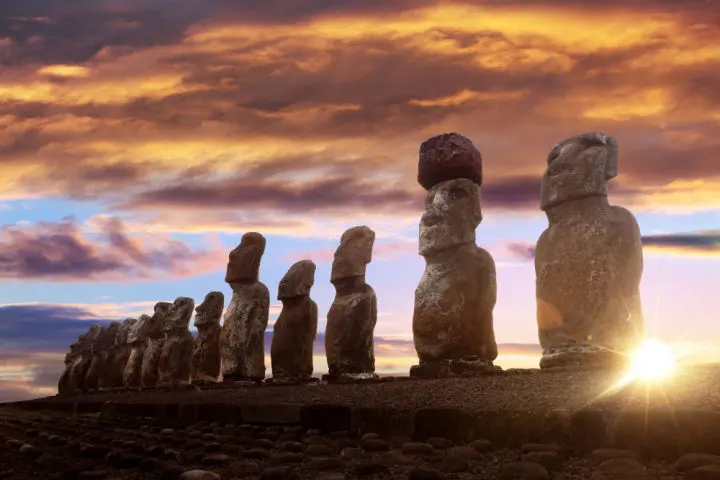 Across the Pacific Ocean – just the 3,686 kilometers (2,290 miles) – Chile's most enigmatic island rises out of the ocean. Dotted with angular stone heads known as moai, Rapa Nui (Easter Island) is a living relic of the Rapanui culture who've inhabited this remote island for over 800 years.
Closer to civilization, the fertile lands of central Chile are home to some of the world's best vineyards. The rich volcanic soil is ideal for many grape varietals, including cabernet sauvignon, merlot, and chardonnay, as well as rarer finds such as carignan, cabernet franc, and carmenere.
Between Santiago and Valparaiso is the Casablanca Valley, home to a number of award-winning wine producers, including the all-organic Viña Emiliana. Further south, Viña Montes in the Colchagua Valley specializes in bold cabernet sauvignon and complex carmenere.
For more on Chile, read up on all our other guides and discover how to travel in Chile safely.
3. Argentina: football, barbecue, and vast natural spectacles
Chile's neighbor across the Andes, Argentina, is a land of passion. The music, the dancing, the sport, and the food are all a reflection of this large, confident, and diverse country.
Much of what Chilean Patagonia offers can be found in southern Argentina, but a lot of the country's appeal is in its cities and culture. A prime example is football.
Recently crowned World Cup champions for a third time, La Albiceleste are a national obsession bordering on religion.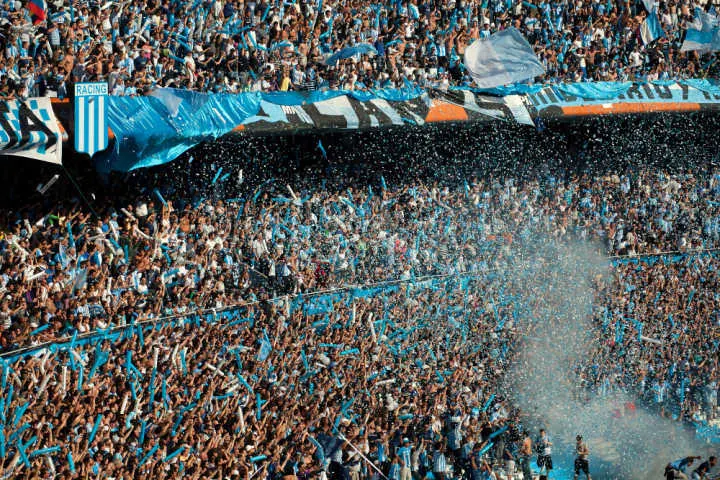 The cities of Buenos Aires, Rosario, Santa Fe, and Cordoba are home to the most storied of the nation's football clubs, and visitors are eagerly recruited into their fan bases at the first opportunity.
Arguably the most-storied of these clubs, Boca Juniors, play their home matches at La Bombonera, a temple, and cauldron of footballing passion. For those keen on an unforgettable experience, take a tour of the stadium.
It is very difficult, but possible, to get tickets to a match, but beware: a grudge match between rivals can make a London derby seem like a mild affair. The only way to get tickets is through the broker Landingpadba.
Other clubs in the capital to watch include River Plate, Estudiantes, and San Lorenzo.
Argentines are nearly as passionate about their asado as they are about their football. As the world's largest producer of beef, asado restaurants can be found everywhere, and almost without exception serve expertly-grilled prime cuts.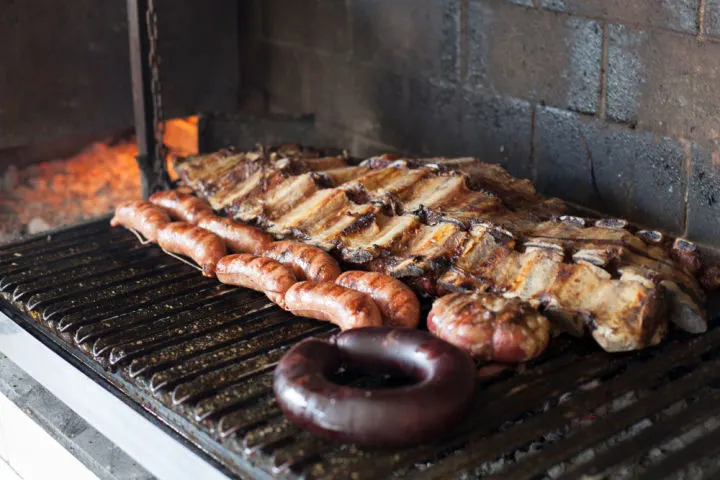 For some serious steak, head to Don Julio in Palermo District, Buenos Aires. While the focus is rightly on the beef (with optional chimichurri sauce), don't miss the bife de chorizo sausage and a glass of malbec wine.
Finally, we'd be remiss if we failed to mention some of Argentina's vast natural landmarks. Iguaza Falls straddles the border with Brazil, and while both sides allow you to appreciate this 80-meter-high (262-foot) cascade of thundering water, Argentina can lay claim to some of the more dazzling viewpoints.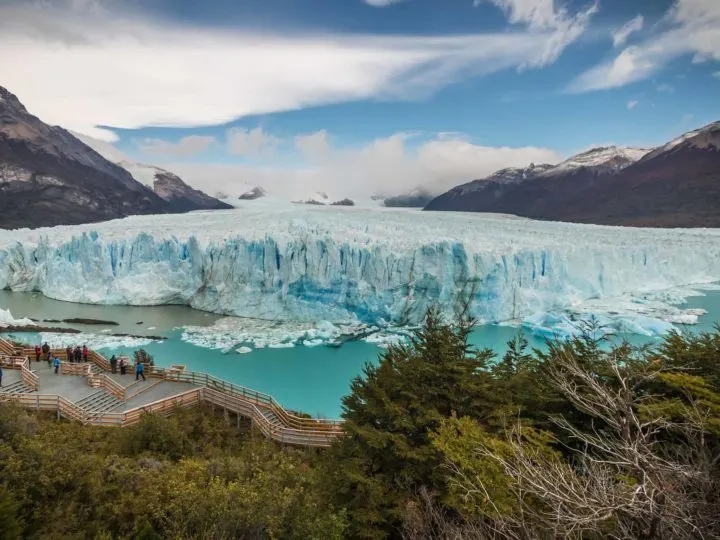 In the far south of the country, Argentina's other giant natural icon is water but in a colder form. Located close to the Patagonian town of El Calafate, the Perito Moreno Glacier is perhaps the easiest glacier to reach in all of South America, measures 250 square kilometers (96 square miles), and – for added drama – is known for its spectacular calving of ice.
The area's within striking distance of Tierra del Fuego and Ushuaia, a city with a dramatic situation upon the Beagle Channel and the hub for cruises to the White Continent, aka Antarctica (read our list of the best books about Antarctica for inspiration and learn when's the best time to visit!)
Looking to head to the White Continent? I highly recommend the brilliant Swoop Antarctica. Their staff have extensive, first-hand experience of sailing to Antarctica and, because they sell cruises for all the well-known companies, they can give you handy, impartial advice for choosing the one that best suits you. What's more, they specialize in small ship expedition cruises, which means you'll be allowed to get off the boat at every stop on the itinerary (which is not the case for large ships!) and you won't pay a cent more by booking through them rather than directly with the cruise company themselves. Ready to be inspired? Check out their classic cruises to the Antarctic Peninsula, or their more unusual trips to wildlife-rich South Georgia and the Falklands, or go further than most on a cruise to the Antarctic Circle.
For more on Argentina, check out our other guides.
4. Brazil: Beach and carnaval
For decades, the word Brazil has been synonymous with fun. And given Brazilians' love for music, dancing, and hanging out at the beach, how could it not? The biggest country in South America, Brazil has a culture and vibe all its own. We're betting its infectious personality rubs off on you.
In Southern Brazil near the city of Florianópolis is the island of Santa Catarina, perhaps Brazil's top destination for beach-goers. Visitors from all over come for the white sand beaches, swimming, surfing, and all-night parties.
The island has several beaches, from busy and buzzing to secluded and relaxed. These are indeed cool places to travel.
In addition to the coastline on the sea, there are the calmer waters of the lagoon, Lagoa da Conceição, for several types of water sports, including wakeboarding, water skiing, kayaking, and sailing.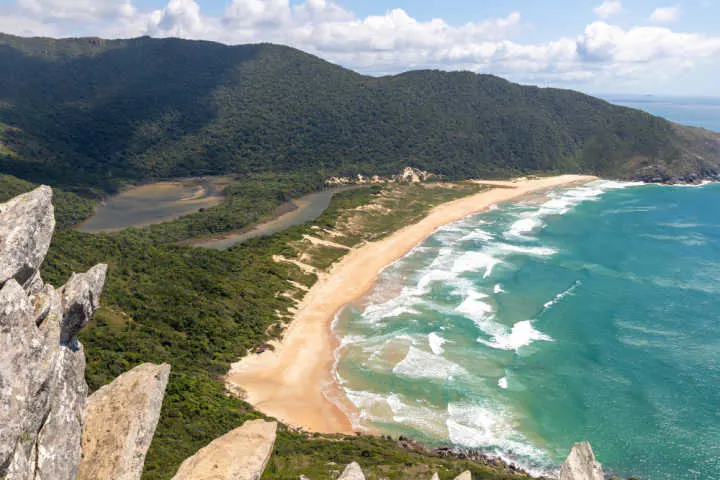 The most popular beach for surfing and hanging out with locals is Praia Mole. There are seafood restaurants, beachside bars, and DJ parties year-round. Go to Barraco da Mole for a cold caipirinha overlooking the beach, and Tropical da Mole next door for a seafood feast.
For gorgeous beaches away from the crowds, try Praia da Lagoinha do Leste in the south of the island. You'll need to hike a bit to get there, but it's well worth the effort.
And of course, visitors to Brazil won't want to miss out on the annual Carnaval, celebrated across the country but best experienced in Rio de Janeiro or Salvador.
The ultra-popular Rio festival is exuberantly celebrated by locals and visitors alike, and everyone is welcome to join the street parties, music, and dancing. The most famous parade is in the Sambadrome. It's a jaw-dropping spectacle with its riotous floats, costumes, and displays.
Every neighborhood in the city has its own celebration, though. Each bloco (street party) reflects the neighborhood and people who live there. Just put on something yellow and blue and join in!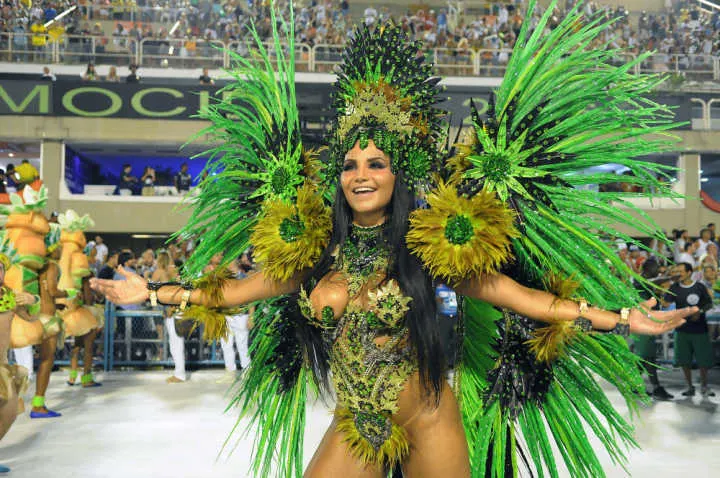 While Carnaval in Rio gets international plaudits, Salvador's celebration, in the northern state of Bahia, is no less fun. Carnaval in Salvador reflects the large Afro-Brazilian population and their unique culture. This one sees less foreign tourism and may be a more local experience for travelers.
5. Colombia: Cartagena and national parks
One visit to Colombia and you might get hooked. There's so much to see and do that it merits repeated visits, and the local people are some of the friendliest you'll meet anywhere in the world.
Travelers to Colombia are drawn to its well-preserved colonial architecture, and to its incomparable national parks.
Cartagena, on the Caribbean coast in the north, is one of the most atmospheric colonial cities from the Spanish era. Its brightly-colored buildings crowd the streets, providing shade from the intense heat of the sun. The narrow streets open into leafy plazas with outstanding museums, cathedrals, and monuments.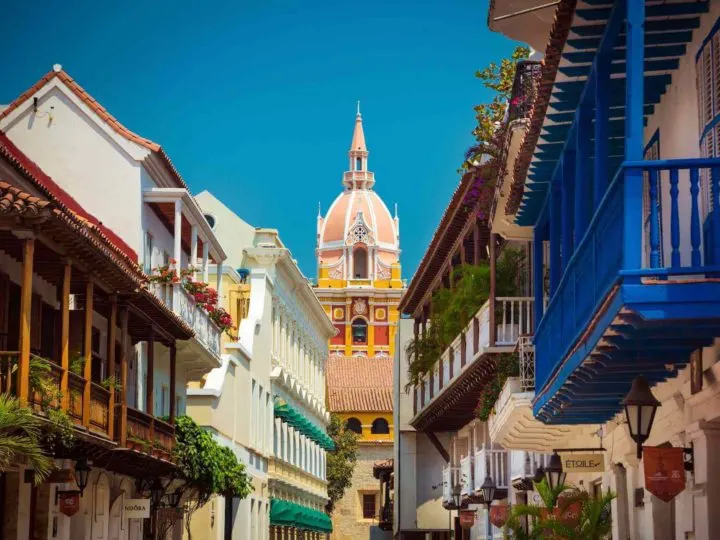 Travelers should make sure to visit the massive San Felipe de Barajas fortress, Palace of the Inquisition in the Cartagena Museum, and the Santa Catalina de Alejandría Cathedral.
Taking a tour with an indigenous Zenú guide offers the opportunity to peer under the superlatively beautiful skin of the city and learn about the struggles of Colombia's indigenous people – and how tourism can help them revive their culture.
Just as stunning as the sights is the food. As Cartagena has grown in tourist popularity, its restaurant scene has exploded. Of special note are Restaurante Celele and Doña Lola in the Getsemaní neighborhood.
After dinner, head to Donde Fidel for salsa music and dancing, or Alquímico for DJs and cocktails. Read the full list of the best restaurants in Cartagena for more inspiration.
The astounding range of Colombia's natural environments never fails to impress. With the Amazon rainforest, sun-drenched beaches, towering mountain ranges, and cloud forests, few countries can match Colombia's amazing variety of national parks.
Tayrona National Park is an idyllic Caribbean beach retreat with jungle leading right down to the sand. For a slice of deep Amazonian jungle, head to Amacayacu. The high Andes El Cocuy offers prime trekking and camping opportunities, and Los Nevados is famous for its ethereal cloud forest under towering wax palm trees.
However, if you want to combine jungle landscapes with hidden archeological sites, don't miss Colombia's Ciudad Perdida, a "lost" city tucked away in the forests of the Sierra Nevada de Santa Marta and only reachable as part of a five-day trek.
For all things Colombia, read up our other guides.
6. Ecuador: The Galapágos Islands and Scenic Train Journeys
This relatively small country in South America is packed full of unforgettable experiences. Wedged between Colombia and Peru, it shares characteristics with both, yet has its own distinct culture, cuisine, and vibe.
From the spectacle of the Galápagos to the towering active volcanoes in the country's center, Ecuador has so much to offer visitors.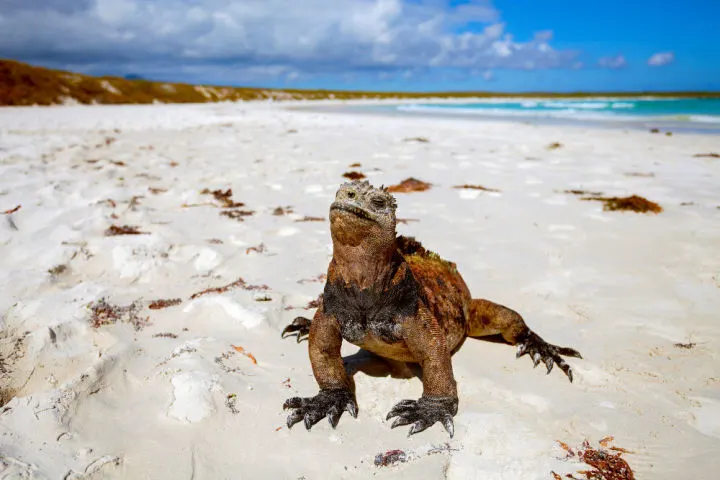 The Galápagos Islands are a living laboratory for evolving species, having inspired Charles Darwin's Theory of Evolution and now drawing tourists for its unique wildlife, including penguins, iguanas, giant Galápagos tortoises, manta rays, whale sharks, and blue-footed boobies.
Snorkeling and diving enthusiasts will love exploring the reefs around the different islands.
While South America leaves much to be desired in the rail travel department, Ecuador has a number of scenic rail lines catering to travelers.
Routes include the Quito – El Boliche that passes by Cotopaxi Volcano, the thrilling Devil's Nose which switchbacks down a steep ridge, and the Ibarra – Salinas line with several tunnels and marvelous bridges over river gorges.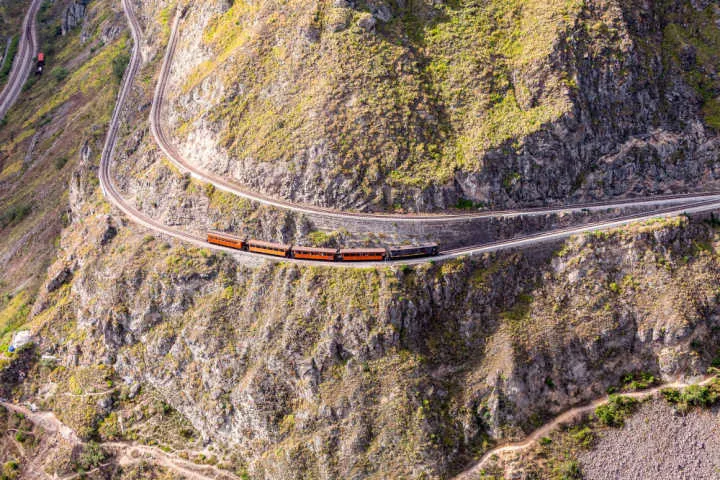 Many of these excursions include food and local guided tours at the destination. For more information about traveling on Ecuador's railways, check out their website.
7. Bolivia: Lake Titicaca and the Salar de Uyuni
In the middle of the Andes range is a country known for its high altitude and stark natural beauty. Bolivia may not be as touristed as its neighboring countries, but that's not due to a lack of attractions.
Its most famous destination is the world's highest lake, Titicaca, which it shares with Peru. Close to its border with Chile is the world's largest salt flats: the otherworldly Salar de Uyuni.
Lake Titicaca is a natural wonder of the world, a huge expanse filled with glacial meltwater sitting at a dizzying height of 3812 meters (12,507 feet). Travelers shouldn't miss a visit to Isla del Sol in the middle of the lake, the mythical birthplace of the Incas.
Copacabana, the gateway town to the lake, is easily reachable from the city of La Paz, itself the highest capital city in the world.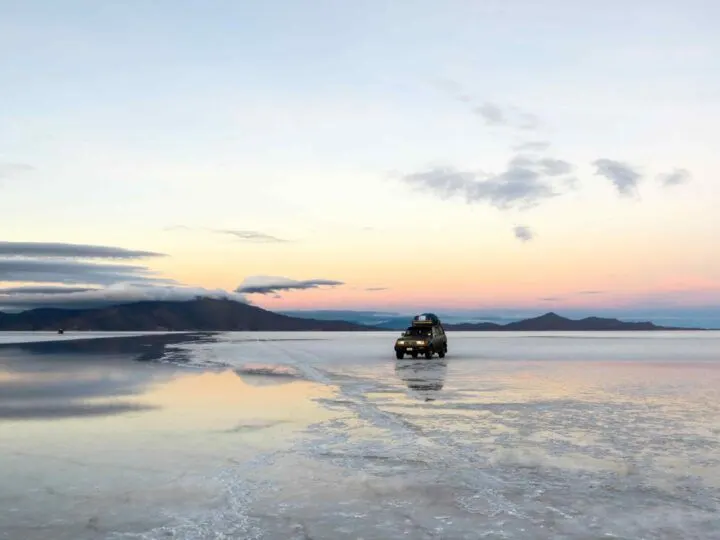 On the Peruvian side of Titicaca are the Uros Islands, famous for being constructed out of reeds. Their homes, boats, and furniture are all hand-woven and float on the lake.
In the high desert of western Bolivia, the Salar de Uyuni stretches to the horizon and during the rainy season acts as a perfect mirror of the sky above. In the dry season the salt flat turns paper white, and the terrain is less muddy and easier to traverse.
Also of interest just outside the town of Uyuni is the eerie train graveyard, a remnant of decades past when local mining was big business. In fact, Uyuni will likely gain importance in the years to come as the area is rich in lithium, the key mineral required for producing batteries.
Check out our other guides for a comprehensive list of what to do in Bolivia.
8. Uruguay: Cowboy Ranches and Punta del Este
Sandwiched between Argentina and Brazil, the Spanish-speaking country of Uruguay is influenced by its neighbors but has a distinctly European feel to it.
As in Argentina, this is gaucho (cowboy) country, and cattle and horse ranches are big business. And like Brazil, Uruguay has a legendary beach hotspot, Punta del Este, to call its own.
A major draw of Uruguay is its estancias: working cattle ranches that are often open to tourists. The plains, rolling hills, and marshlands of rural Uruguay are ideal for horseback riding.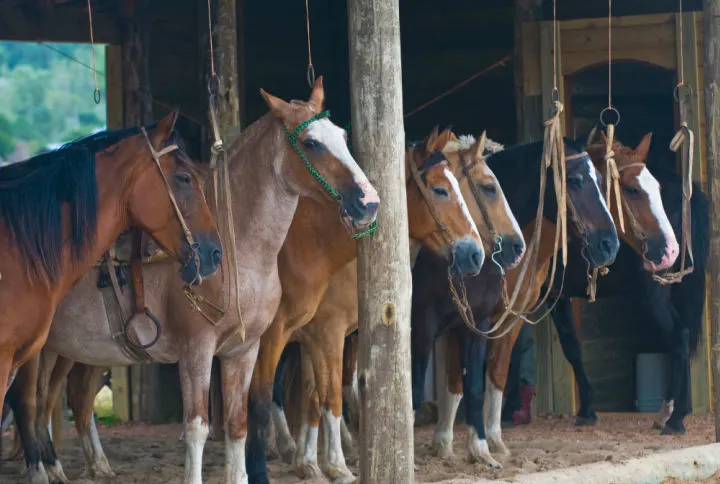 Visitors can learn the life of a cattle rancher or go on an extended horse-riding trip at Estancia Aguila Blanca or San Pedro de Timote.
The country's biggest and buzziest draw is the long, sandy stretch of beach in Punta del Este in the southeast. Surfers, scenesters, and the international jet set have been coming here for decades to bask in the sun and party till dawn.
The best-known symbol of Punta del Este is the striking La Mano, a statue of stone fingers emerging from the sand.
It's easy to get your own piece of sand, too, as the beautiful beaches stretch for over 20 kilometers either side of the peninsula. Surfers should head for Playa Brava just east of the point.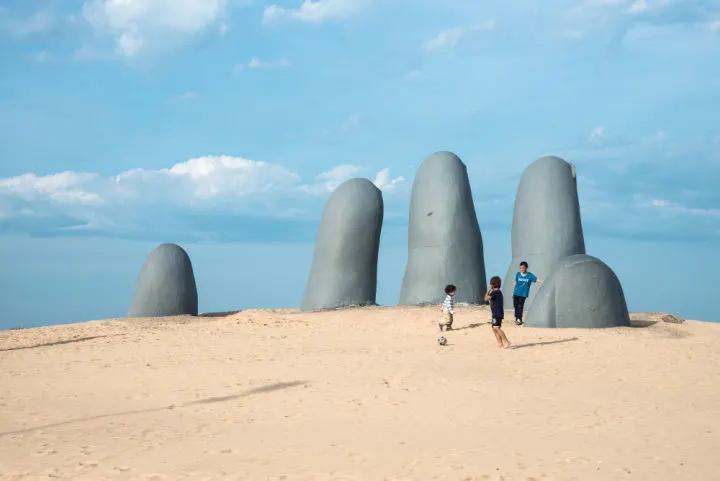 Beyond the sand, visitors shouldn't miss the renowned Ralli and MACA museums. After dark, dine at the outstanding Lo de Tere or Leonardo Etxea. Following dinner, have a drink at Bigote or Moby Dick before dancing at Ovo into the small hours.
The area also attracts visitors for its range of wildlife. Southern right whales are often spotted from June to November, as are dolphins and orcas, while nearby Isla de Lobos has South America's largest colony of sea lions.
9. Guyana: rainforests and giant wildlife
Our last destination is far less-known than the other countries on our list. However, Guyana will no doubt appeal to the intrepid traveler.
About 80% of the country is covered in rainforest, English is the national language and you're likely to encounter few if any tour groups.
Because Guyana has retained its large swathes of primary forest, the habitats of its diverse species have remained intact, with many large species resident in this country.
In the national reserves, you may encounter jaguars, huge bird-eating spiders, howler monkeys, and harpy eagles. To see some of these animals and for an unforgettable experience, stay at the ATTA Rainforest Lodge in the Iwokrama Rainforest Reserve.
In the south of Guyana stretch the grasslands of Rupunupi. Visitors to Karanambu Lodge have the opportunity to spot capybaras, caimans, giant anteaters, and giant otters.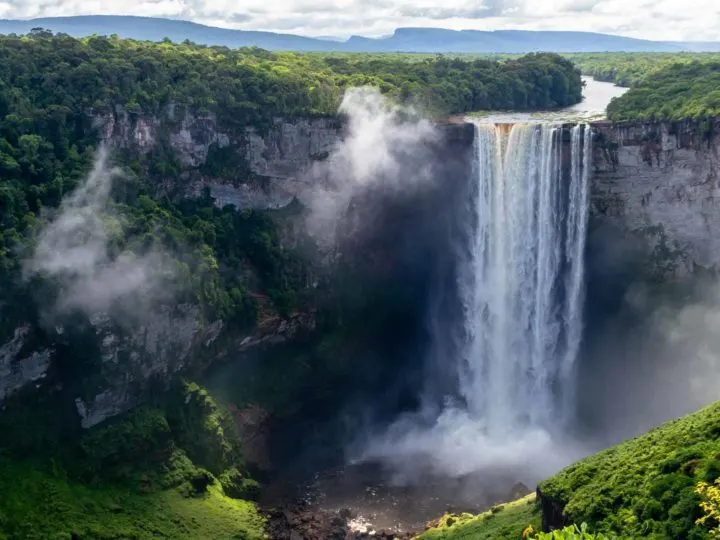 For those who dream of seeing the Angel Falls in neighboring Venezuela, Kaieteur Falls are no less spectacular, plummeting 226 meters (741 feet) and officially the longest single-drop waterfall on Earth.
For more on the hidden gem of Guyana, read our guides or contact our recommended tour agency, Wilderness Explorers (and mention Worldly Adventurer for a 5% discount).