South America is popular among all types of wanderers, including budget travelers. Not only does it offer various affordable (and even free) activities, the cost of accommodation, dining, and transportation here is generally low. For that reason, South America promises a thrilling travel experience without breaking the bank.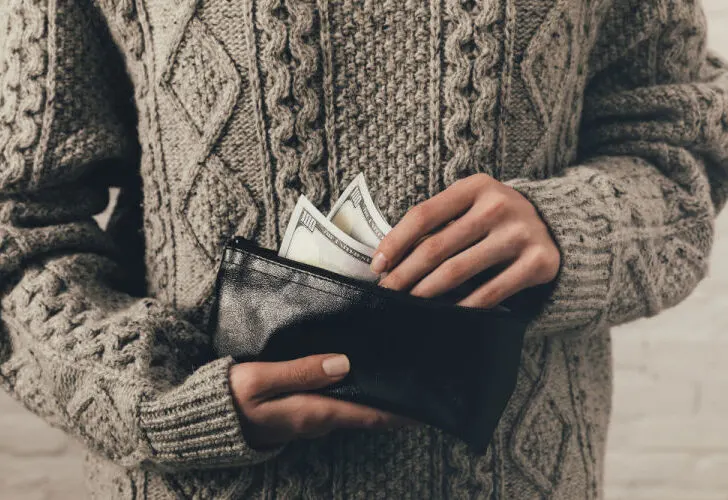 We've ranked the cheapest countries to visit in South America based on the average amount you can expect to spend in each. These costings include accommodation, public transport, and meals.
Keep in mind that the cost of food can vary greatly depending on the type of restaurant, location, and dining habits. The same applies to accommodation; that's why we provide both hostel and mid-range hotel rates.
So here's our list of the cheapest countries to visit in South America.
Note: Some countries in South America are going through political unrest, which influences their economy, and means prices can go up (or down) significantly. As a result, this list may change from time to time as we try our best to stay up-to-date with the current situations.
Exchange rates are also accurate as of early 2023, so double-check these against the latest rates for the most accurate conversions and bear in mind that cash is king in many countries in South America, so while a credit card can be handy in major cities, you'll want to either use an ATM (and check it doesn't charge you extra for withdrawing money) or a currency exchange offering a decent rate when you arrive.
Colombia ($28 USD per day)
The number of visitors to Colombia has rapidly increased in the last decade, making it one of the most popular destinations to visit in South America.
So captivated by the country's charm – whether it's the mega biodiversity, friendly local people, low living cost, or all of the above – some have also been unable to resist making Colombia their permanent home.
Colombia is a great place to visit if you're on a tight budget thanks to the affordable price of traveling here. On average, you can expect to spend around 135,000 COP ($28 USD) per day if you're staying at hostels (which cost around 20,000 COP or $4 USD per night).
Meanwhile, one night at a mid-range hotel for a double room costs almost as much as the average daily budget, so you can expect to pay around $50 USD per day if you're traveling as a couple.
A meal at a local, mid-range restaurant is around 20,000 to 30,000 COP (about $4 to $6 USD). Street food and snacks can cost as little as 7,000 to 14,000 COP ($1.5 to $3 USD).
A big factor that sets Colombia as the most affordable country in South America is how easy it is to explore the country on a budget.
Planning Your Trip to South America?
Save time, stress & money with a customized travel itinerary planned for you by a South America expert
Steph's help laying out an itinerary for Chile was huge toward us having a great trip. She listened to our interests and compiled a framework that we could follow to make our plans. She included many practical tips as well as numerous options. She truly saved us many, many hours of research.
Jeff Mullens
Traveled to Chile and Patagonia June 2022
Most of what we consider to be the top places to visit in Colombia don't require you to join a tour, so you're free to set your own budget and time and can head out to Colombia's beautiful beaches, glorious national parks, and major cities such as Medellin and Cartagena at your own leisure.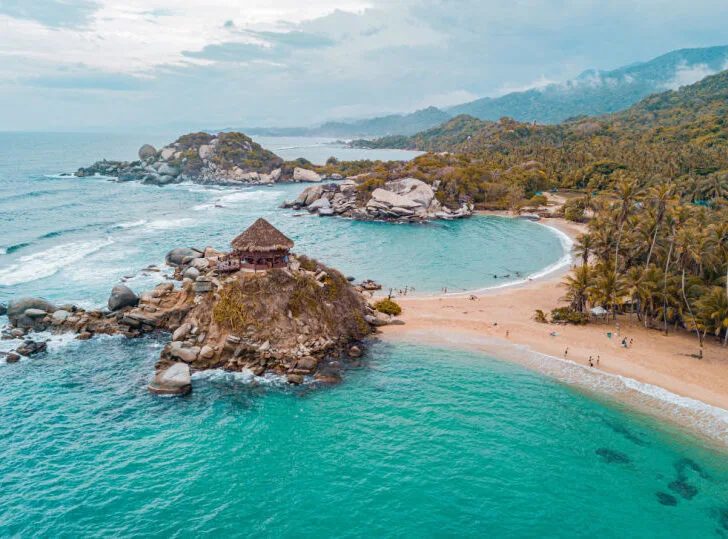 Peru ($32 USD per day)
Peru's archaeological sites and breathtaking nature make it one of the most beautiful countries in South America. Among them is its focal point, Machu Picchu, the ever-popular Inca Trail, and the magical Sacred Valley, all of which never cease to attract visitors.
A day in Peru, on average, costs around S/124 or $32 USD. A meal at a local restaurant can cost anywhere from S/ 20 to 30 (about $5 to $8 USD), while street food and snacks are half the price – relatively cheap for such a thriving culinary scene that pretty much guarantees delicious food, even at street food stalls.
When it comes to accommodation, you can expect low prices of around S/ 27 or $7 USD per night at a hostel (but triple for a mid-range hotel).
Before the 2023 protest, Peru was one of the safest countries in South America for independent solo travelers. Unfortunately, the latest incidents have had significant impacts on its tourism; some sites are temporarily closed, and others require local guides.
If you plan on visiting Peru in the near future, please keep yourself up to date through our guide to the safest South American countries to visit and read up on when to visit Machu Picchu to help you navigate the best weather for visiting this UNESCO World Heritage site.
Bolivia ($34 USD per day)
Being the home to the world's largest salt flats, El Salar de Uyuni, makes Bolivia one of the best South American countries to visit. The country's indigenous communities and ancient civilizations have left behind a fascinating history and cultural traditions that are still present today.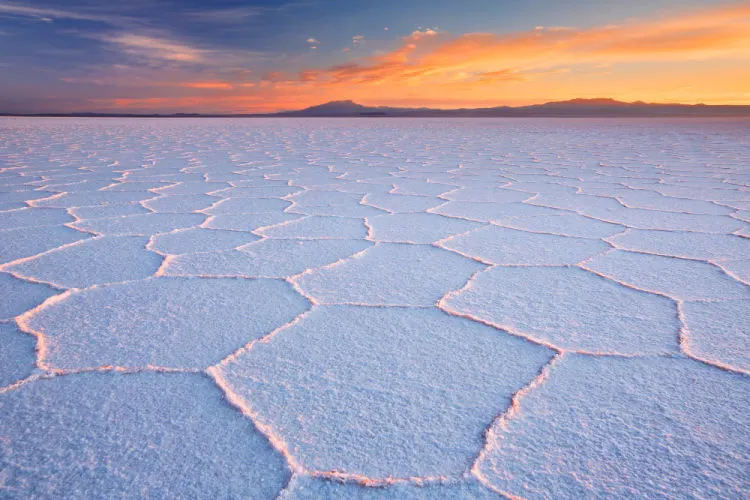 To explore Bolivia conveniently, you'll need around 235 BOB ($34 USD) per day. Dining at local restaurants costs anywhere from 30 to 50 BOB ($4.5 to $7.25 USD), while higher-end restaurants in cities like La Paz or Santa Cruz can be more expensive, with prices ranging from around 100 BOB ($14.5 USD).
The gap also applies to accommodation. While hostel rates are around 34.5 BOB ($5 USD) only, mid-range hotels can charge 220 BOB ($32 USD) or more. Transportation can also be very affordable, with bus rides the most economical means of getting around the country – although, for safety reasons, taking a flight can often be better.
Bolivia is relatively safe to visit independently, although we recommend traveling with friends, especially if it's your first time in South America.
Those who insist on going solo should find our article about things to know before visiting Bolivia helpful, whether they're hitting the Salar de Uyuni, Lake Titicaca, or heading deep into the jungle and Madidi National Park.
Ecuador ($36 USD per day)
Ecuador packs a punch with its diverse attractions: from the unparalleled wildlife of the Galápagos Islands to the fascinating and rich culture. Budget-savvy travelers will love that a daily budget, excluding the cost of a Galápagos tour or cruise, of just $36 USD can go a long way in this friendly country.
When it comes to food, basic meals cost around $2 USD, but if you want more than rice and potatoes, expect to pay around $6.5 USD per dish.
As one of the cheapest places to visit in South America, it's not difficult to find hostels in Ecuador, especially in popular tourist destinations like Quito and Cuenca. A hostel bed costs from $5 to $20, but private rooms (even at hostels) may cost anywhere from $20 to $50.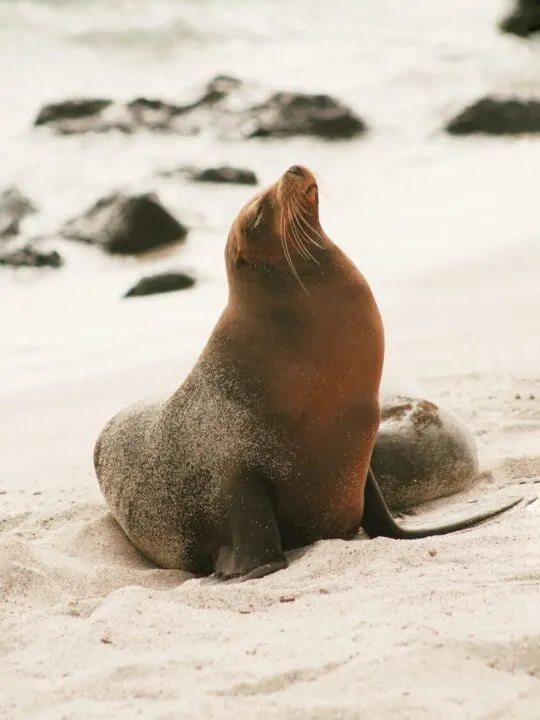 Interestingly enough, Ecuador uses the US dollar, so the added bonus of visiting this country is that you don't need to worry about finding a good exchange rate!
Paraguay ($40 USD per day)
Being a non-traditional tourist destination and one of the cheapest places to live in South America makes Paraguay an attraction of its own.
Whether it's to see the colonial architecture of the well-preserved Jesuit missions, explore the vast, unspoiled wilderness of Chaco, or taste the tantalizing flavors of its one-of-a-kind cuisine, you get to experience all that with fewer crowds.
With 290,000 PYG ($40 USD) a day, you stay at a hostel (58,000 PYG or $8 USD per night) and a three-course meal (around 44,000 PYG or $6 USD per meal).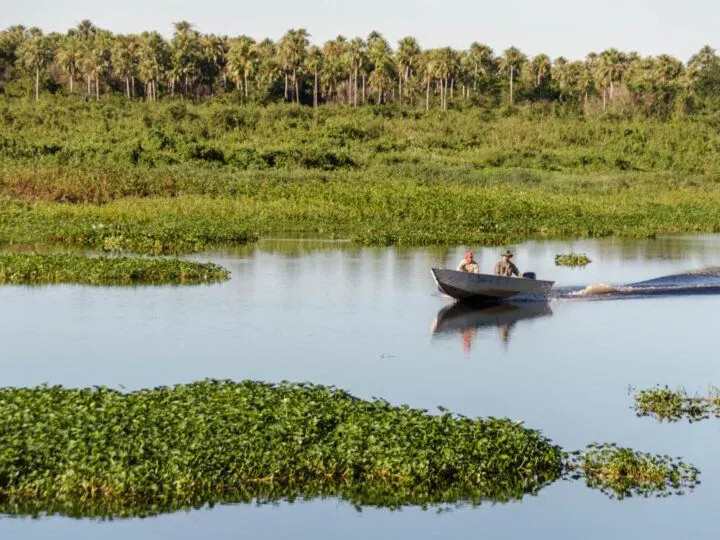 It's relatively safe to explore cities in Paraguay on your own, but the lack of other tourists can make it a very strange experience! However, we recommend joining a tour or hiring a local guide if you plan on navigating off the beaten path, particularly if you don't speak much Spanish.
Argentina ($43 USD per day)
Argentina is a land of breathtaking beauty and eclectic wonders, where soaring mountains and glittering cities share the stage with wildlife colonies, world-class vineyards, and the monumental Iguazu Falls.
Its capital city, Buenos Aires, attracts millions of foodies and football fanatics alike, so it should come as no surprise that it's the most popular country in South America to visit (according to Wikipedia's world tourism ranking).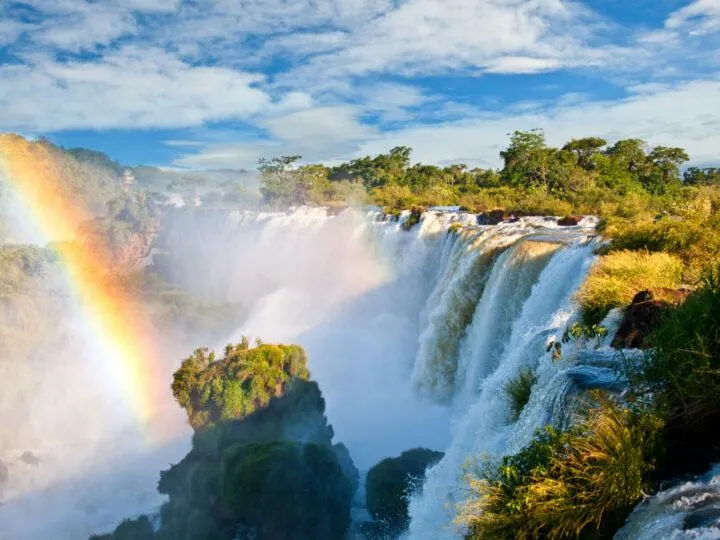 8,200 ARS ($43 USD) should be your daily budget in Argentina. Basic meals cost around 1,200 ARS ($6.5 USD) on average, but if you fancy a dish at one of the local steak houses (asados) in Buenos Aires or beyond, expect to pay at least 1,700 ARS ($9 USD).
The home to 2023 World Cup winners is popular among backpackers and solo travelers. As a result, hostels are affordable (around 950 ARS or $5 USD per night), making them only the second cheapest after Colombia.
However, mid-range hotels can be ten times more expensive, hovering around 9,500 ARS ($50 USD), especially during the high season. Our guide to the best time to visit Argentina can help you avoid these elevated costs
Brazil ($48 USD per day)
60% of the Amazon Rainforest lies in Brazilian territory, offering plenty of adventure tourism opportunities for those looking to head deep into the jungle.
On the other side of the country, Brazil's long coastline means unlimited sun, surf, and sand, particularly in the vast seaside city of Rio de Janeiro, home to a thriving music, dance, and food scene – and, lest we forget, riotous carnaval celebrations!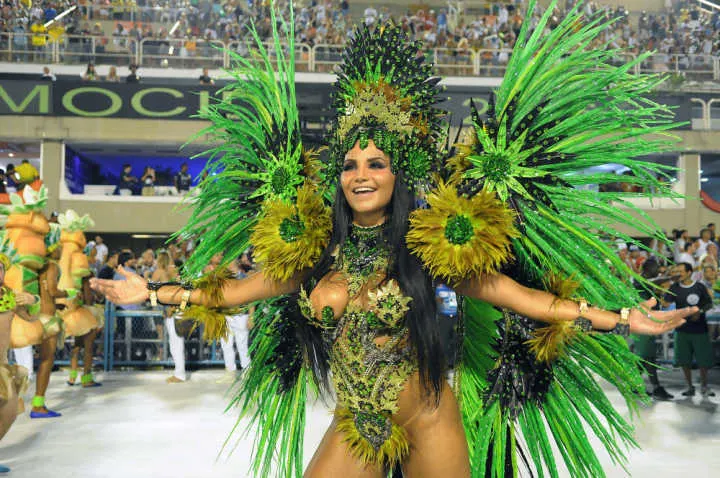 A bowl of feijoada at a local restaurant usually costs around 37 BRL ($7 USD), while accommodation rates range from 63 BRL ($12 USD) for a hostel to 230 BRL ($44 USD) for a mid-range hotel. In total, a day in Brazil should cost around 251 BRL ($48 USD).
As long as you stay safe – such as by avoiding city beaches after dark and keeping possessions close – it's doable to explore Brazil's touristy areas alone. But if you wish to dig deeper into its villages and rainforest, it's best to join a tour or be accompanied by a local guide.
Chile ($74 USD per day)
We've come to the more expensive side of the cheapest countries to visit in Latin America: Chile. Notice that there's almost a $20 USD jump in daily expenses compared to Brazil at #7.
It's mainly due to the expensive rate for accommodation, especially in remote areas like Chiloé Island, Rapa Nui (Easter Island), Patagonia, and the Atacama Desert.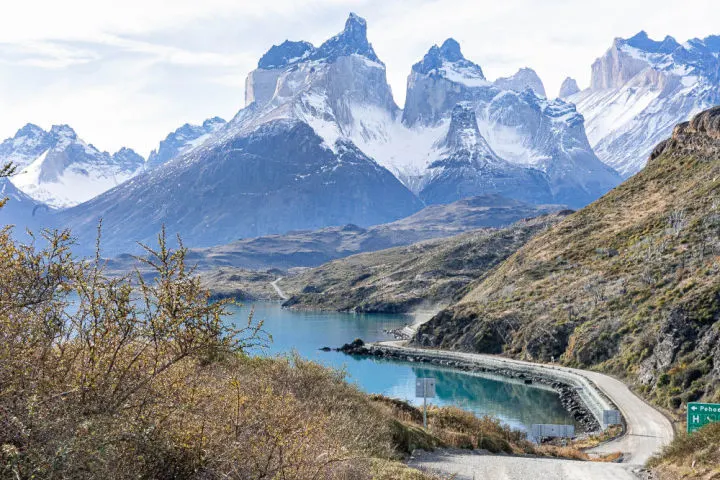 On average, a bed in a hostel costs around 16,000 CLP ($20 USD), while a mid-range hotel room is a lot more, ranging from 40,000 to 60,000 CLP ($50 to $75 USD). That said, Chile is packed full of brilliant hotels and guesthouses, so it's worth being open to splurging a little where you can.
The Chilean culinary scene is dominated by restaurants in the big cities, so you need to budget around 16,000 CLP ($20 USD) or more for one meal. In contrast, in small towns like Dalcahue on Chiloé Island, you'll find local markets offer mouth-watering delicacies at more wallet-friendly prices.
Despite the higher cost, the plethora of activities, sights, and experiences more than makes up for it; from the serene, breathtaking landscapes of Tierra del Fuego to the lively, picturesque coastal city of Valparaíso.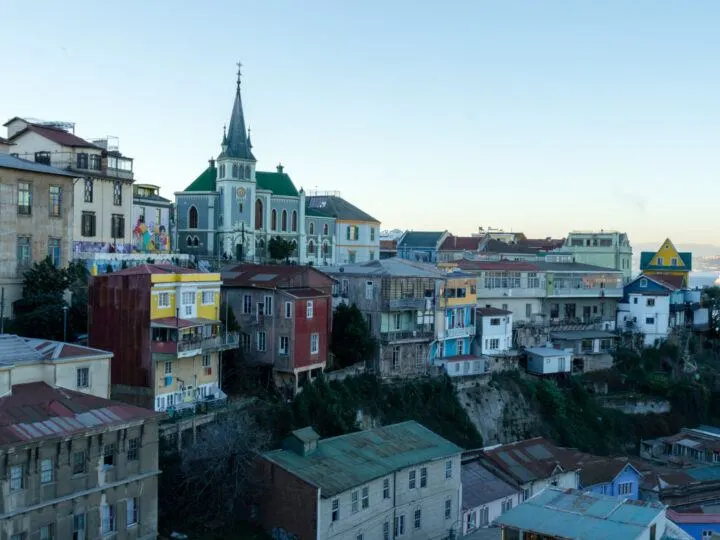 And let's not forget, it's the second safest South American country to visit, meaning you'll face fewer safety concerns than elsewhere and be able to concentrate on the beautiful scenery and incredible natural landscapes, instead.
Uruguay ($80 USD per day)
Nestled in Uruguay are several charming colonial towns that offer visitors a window into the country's rich history and cultural heritage. In addition to these historical gems, Uruguay boasts stunning beaches.
To top it off, Uruguay was declared the safest South American country to visit by the 2022 Global Peace Index, making independent travel a worry-free option.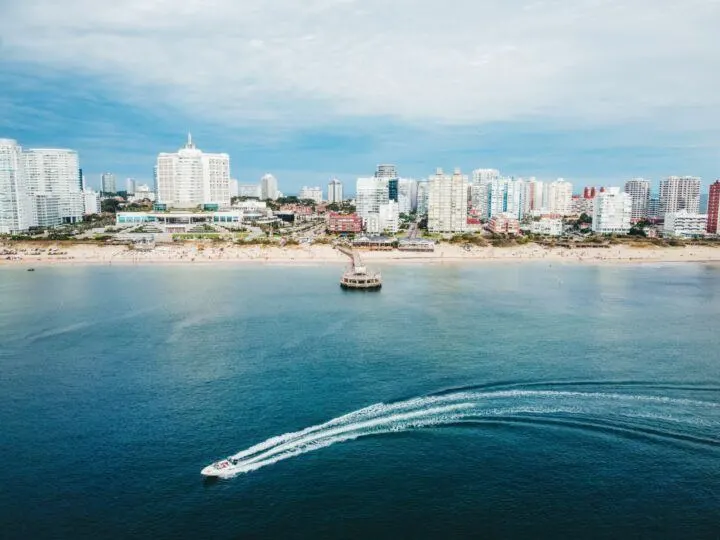 Living costs in Uruguay are among the most expensive in South America, with hostels setting their nightly rate at around 1,100 UYU ($28 USD), and mid-range hotels costing at least double.
Typical meals like empanadas and chivitos cost around 400 to 500 UYU ($10 to $15 USD) or even less if you choose street food stalls. Overall, expect to spend around 3,130 UYU ($80 USD) a day in Uruguay.
Venezuela ($100 USD per day)
A must-see when visiting Venezuela is the Angel Falls, one of South America's most magnificent waterfalls. Apart from that, its capital city Caracas offers visitors museums, art galleries, historic sites, and street food stalls selling local fare. It's unfortunate that this country has faced numerous struggles over the past few views.
The economic collapse in Venezuela has resulted in severe hyperinflation and a shortage of basic goods, causing prices to skyrocket. This significantly influences your South America vacation budget if you want to include Venezuela – however, we highly advise against visiting the country right now, due to safety concerns.
Currently, a regular meal at a local restaurant can cost $10 to $13 USD, which is usually what a dish at a mid-range restaurant would cost in most South American countries, while a mid-range hotel room charge from $50 to $80 USD. In total, you'll need $100 USD per day in Venezuela.
Suriname ($110 per day; including tour/guide fees)
From Paramaribo's Dutch colonial architecture to pristine rainforests, waterfalls, and rivers, Suriname has something for every kind of traveler. But since it's one of the most challenging places to visit in South America, even an avid traveler should consider joining a tour or hiring a local guide.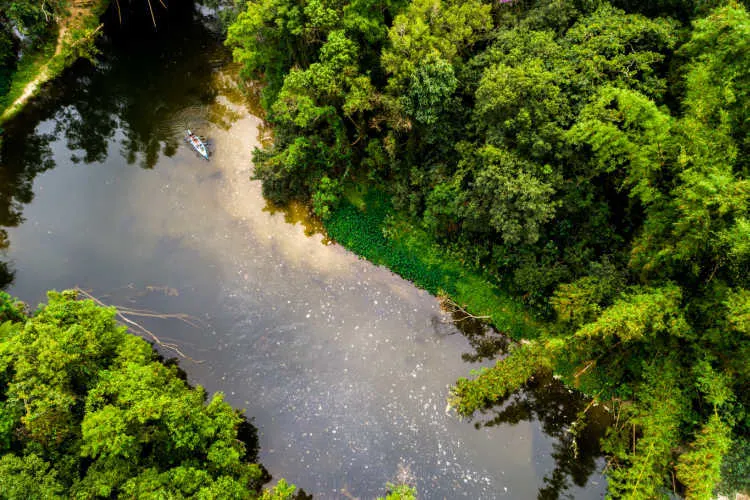 Set aside a 3,500 SRD (around $110 USD) daily budget to have a hassle-free experience in Suriname. A basic meal costs around 290 SRD ($9 USD), while for budget-friendly accommodation options, hostels and basic hotel rooms will cost between 900 and 1,130 SRD ($28 to $35 USD) per night.
Alternatively, Wilderness Explorers offer customizable trips to Suriname that include transportation, meals, and activities, and make it significantly easier to have a comprehensive experience of the country – all while visiting Guyana and French Guiana, too. As they're one of our trusted local partners, you'll receive a 5% discount if you mention Worldly Adventurer.
Guyana ($115 per day; including tour/guide fees)
With its vast areas of pristine rainforest, Guyana offers opportunities for outdoor activities like hiking, kayaking, and wildlife watching. For the latter, Rupununi Savannah is a must-visit; it's the home to a diverse array of wildlife, including anteaters, giant otters, and jaguars, and is an absolutely unmissable destination for nature lovers.
Meals and accommodations in Guyana are affordable (ranging from around 2,500 GYD or $12 USD). But since most areas are not served by public transportation, getting around is challenging and expensive.
Even with Guyana being one of the few English-speaking South American countries, it's almost impossible to explore Guyana without a tour due to its remoteness. Wilderness Explorers is one of the few tour operators here and founder Steph had a brilliant time visiting Guyana with them a couple of years back.
Their nature experience tour gives a brilliant introduction to the country, with visits to Kaieteur Falls, the world's tallest single-drop waterfall, and remote lodges where endemic wildlife species roam all part of the itinerary. Again, mention Worldly Adventurer for a 5% discount.
What is the cheapest country in South America to visit?
Colombia is often considered one of the most budget-friendly countries in South America. Its affordable accommodation options, low-cost local transportation, and delicious street food make it possible to enjoy a comfortable and memorable trip to Colombia on a budget.
You can find a basic hostel for around 20,000 COP or $4 USD per night, and a delicious meal at a local restaurant for as little as 20,000 to 30,000 COP (about $4 to $6 USD).
But the fact that the country's diverse landscapes and rich cultural heritage can be enjoyed without incurring a high cost makes it the most affordable country in South America and an increasingly popular place to explore.
Is it cheap to visit South America?
South America can be both cheap and expensive, depending on several factors. These include which countries you plan to visit, the type of accommodation you prefer, and the activities you plan to participate in.
However, it is possible to go on cheap vacations in South America by choosing budget-friendly accommodation options, eating street food or cooking your own meals, and avoiding expensive tourist traps. You can also save money by traveling during the low season when prices tend to be lower.
How much should I budget for a trip to South America?
On average, a budget-friendly trip to South America can cost between $50 to $100 USD daily, while a mid-range trip can cost between $100 to $200 USD daily. This doesn't include entrance tickets to famous places in South America, such as Machu Picchu, Torres del Paine National Park, or the Galapagos Islands.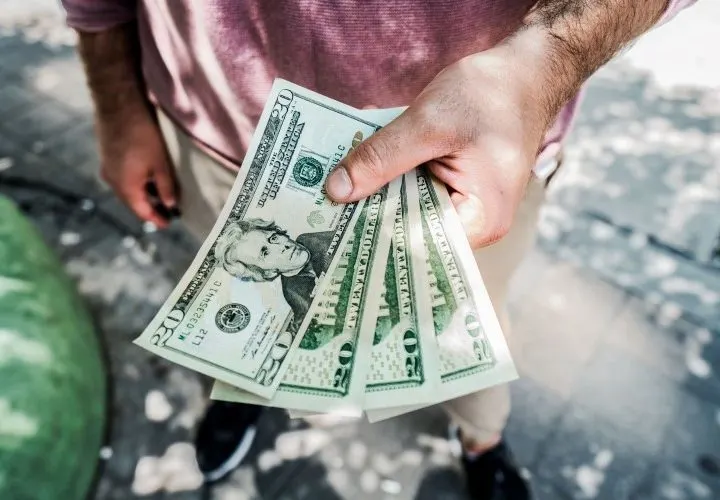 It's important to remember that prices can vary greatly between countries and even between different regions within a country. For example, countries like Colombia, Bolivia, and Peru tend to be more budget-friendly than Argentina and Brazil.
Planning to visit more than one country? Save money by flying into the cheapest country in South America and making it the starting point of your trip.
How much money do I need for 2 months in South America?
If you're traveling on a tight budget, you can cut your expenses to as low as $1,500 USD for two months. That is more than enough to stay in the cheapest countries to visit in Latin America.
But, if you prefer mid-range accommodations and activities, you should budget closer to $2,500 to $3,000; more if you plan on visiting remote tourist attractions in South America, such as Patagonia, which can be a lot more expensive (although we do have tips for traveling to Patagonia on a budget).