Whether you're headed to Chile to explore the vast, superlatively beautiful landscapes of Patagonia in the south, going north to the parched, volcanic terrain of the Atacama Desert, sticking close to Santiago for wine tasting in the surrounding valleys, or flying west to experience the magic of Rapa Nui (Easter Island), you'll be looking for a comfortable place to lay your head.
After my year-long project writing an entire guidebook about Chile, it's fair to say that I stayed in more than my fair share of Chile's most outstanding hotels – and this guide aims to help you do the same.
Many might require you to splurge on your budget, but all are guaranteed to be worth it. So here is my pick of the best hotels in Chile, for sensational service, views, and locations.
A quick note about the term "hostal": in South America, "hostal" doesn't mean the English word "hostel" (aka a basic, often very low-cost accommodation with dorm bedrooms). Instead, it means a small, often family-run guesthouse that is slightly lower in quality than a mid-range hotel.
Santiago
Whether you've got one day in Santiago de Chile, the Chilean capital, or multiple, you'll want to find a calming place to relax after a busy day or exploring – and eating your way around – this cosmopolitan city.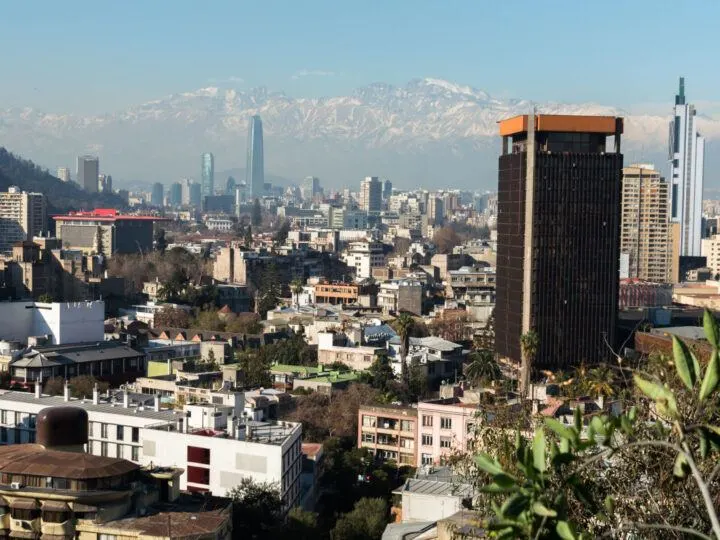 The vast majority of accommodations in Santiago are located in the main tourist hubs of barrios (neighborhoods) Bellavista, Lastarria, and Providencia, which are close to some of the city's best restaurants and bars, as well as unmissable museums and other activities.
We've covered the best hotels in Santiago in another post, but have picked out the following highlights.
Planning Your Trip to Chile?
Save time, stress & money with a customized travel itinerary planned for you by a Chile expert
I engaged Steph's help during a very busy time in my life, as I was determined to travel without a tour, but had become overwhelmed trying to piece it all together. Steph absolutely nailed the brief. She understood exactly what we wanted to do, and made exceptional recommendations. Steph was also super quick to answer emails and find solutions when needed. I just feel so incredibly grateful to have read about Steph's planning service, and our Chile bible….Moon Chile (Steph's travel guidebook) was with us every step of the way.
Jo & George Lennon
Traveled to Patagonia March 2023
Hotel Magnolia, Barrio Lastarria
Steps from Cerro Santa Lucía, the low hill that crowns Barrio Lastarria and grants dazzling views across the city's rooftops, Hotel Magnolia ($455 USD) is easily one of the best boutique hotels in Santiago.
Within a striking, restored neo-Gothic mansion where dramatic spiral staircases contrast with a modern extension, this 42-room hotel reflects Santiago's architectural past. However, rooms are modern and light-filled thanks to large windows, and soundproofing ensures most are quiet – although opt for upper-floor rooms for the most peaceful sleep.
Views from the rooftop restaurant and bar across Cerro Santa Lucía are breathtaking, making this an ideal place for sipping on a chilled pisco sour cocktail as the sunset fathers.
Carménère Eco Hotel, Providencia
Chile is finally getting the kudos it deserves for its delectable wines. However, if you've not got time to explore the vineyards within Santiago and beyond, you can sustainable Carménère Eco Hotel ($218 USD) promises a Chilean wine experience without leaving your hotel.
Solar panels and a vegetable garden are just some of their eco-friendly credentials, while Chilean wine tastings are held in the wine cellar beneath the main house.
Five rooms take the names of the country's wine valleys and feature elegant antique furniture and 600-thread-count Egyptian cotton sheets – it's likely you'll not want to leave your bedroom.
Hotel Boutique Le Rêve, Providencia
There's something particularly charming about the facade and grounds of Hotel Boutique Le Rêve ($250 USD double), with ivy creeping across the front of the building and a shady, verdant courtyard perfect for a lazy breakfast.
Inside, the appeal of this French manor-inspired hotel continues, with the building designated a Chilean national monument and the bedrooms showcasing elegant Parisian decor that speaks of a bygone age.
It's worth paying extra for a courtyard-facing bedroom as the street on which the hotel is located can be noisy at night.
The Singular, Barrio Lastarria
Within the bustle of Barrio Lastarria, exclusive The Singular ($385 USD double) is possibly Santiago's finest boutique hotel. Sumptuous Louis XV furniture contrasts with modern fittings in sophisticated rooms, reflecting the artistic vibe of the area but allowing all the comforts you need for a sound night's sleep.
A rooftop pool and spa are available to guests. It's worth dining in the restaurant or checking out the views from the top-floor bar – both of which are open to the public and great for views of the city's skyscape.
Casa Bellavista Hotel, Barrio Bellavista
In the east of Barrio Bellavista at the foot of the imposing Cerro San Cristóbal hill, Casa Bellavista Hotel ($100 USD double) is perhaps Santiago's most affordable yet wonderful hotel stay.
It doesn't look much from the outside, but its spacious dining area for a delicious breakfast and sunny outdoor terrace grant guests plenty of room to enjoy the modern facilities of this hotel. Rooms are a bit on the small side, but, with service this welcoming, it's hard to complain.
The W Santiago, Barrio Las Condes
If you're seeking a five-star hotel from a brand you can rely on, the W Santiago ($249 USD double) is the perfect fit.
Spacious bedrooms – with a welcoming balcony for an additional fee – have floor-to-ceiling windows taking in the whole of the city's impressive skyline, while the rooftop swimming pool has 360-degree views of the same for a truly outstanding place to enjoy the city's year-round sunshine.
The decor is contemporary and carefully designed to ensure you get the zeds you'll need for a busy day exploring Chile's most vibrant city, while their rooftop bar is the place to be seen – or just grab a deliciously smooth glass of homegrown red.
Santiago has a wide selection of brilliant restaurants, but if a relaxed evening in the hotel is more your style then their Karai restaurant is the ideal alternative. Showcasing Nikkei cuisine (a combination of Peruvian and Japanese styles), it's a brilliant introduction to South America's dining scene.
Valparaíso
With its historic streets painted with decades of street art and beguiling views across the bay, the hilly city of Valparaíso often features highly on travelers' Chile itineraries.
Once South America's most important merchant port on the Pacific coast, the city has fallen down on its heels over the years, meaning it's essential to pick a safe neighborhood in which to stay.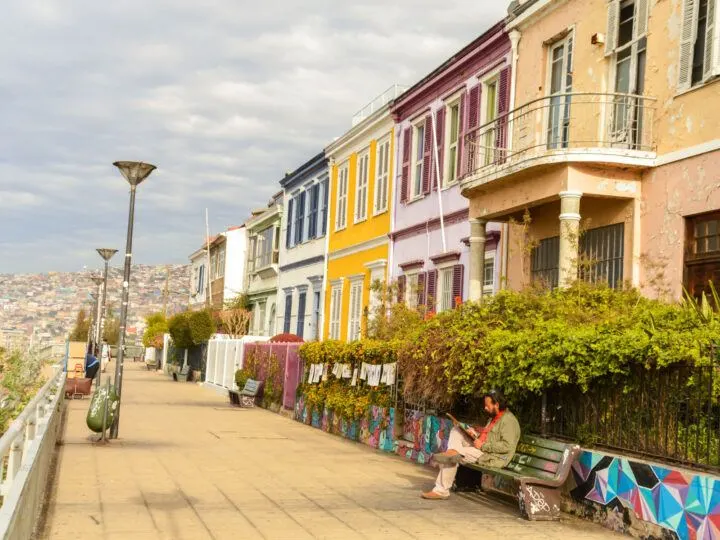 Both Cerro Alegre and Cerro Concepción are good choices, not least because of their access to some of the best restaurants and bars the city has to offer.
Zero Hotel, Cerro Alegre
The egg-blue 1880s house of chic Zero Hotel ($169 USD double) that overlooks the bay from the elevated position of Cerro Alegre was converted in 2007 into what is now considered one of Valparaíso's top lodgings.
Pay a little extra for one of the four suites, which all have sea views; that said, all of the nine rooms have plenty of space and sensitive decoration and are in keeping with this historic building.
Downstairs is a pretty terrace looking toward the bay – perfect for a chilled glass of white wine or a pisco sour as the sun sets.
Hotel WineBox, Cerro Mariposa
A short taxi drive from Cerro Alegre and Cerro Concepción is the distinctive Winebox ($125 USD double), which is built from 25 recycled shipping containers and brightly painted to match the character of the city.
The 21 mini apartments are named after wine grapes grown in Chile, and come with kitchens and floor-to-ceiling windows and balconies for admiring the sweeping views across the port and bay – panoramas that are matched from the spectacular rooftop terrace and bar that sits at the top of the hotel.
Six graffiti artists have added their stamp to each room – just one of the quirky features of the hotel, masterminded by Grant Phelps, the former winemaker of Casas del Bosque in Valle de Casablanca.
Phelps runs tours of his urban winery, the first in Valparaíso, in the basement of the hotel.
San Pedro de Atacama
Chile lays claim to a broad stretch of the Atacama Desert in the very far north of the country.
Here, landscapes of muted red volcanic landscapes set beneath the powder blues of near-constantly clear skies offer incredible opportunities for star gazing and absorbing the Mars-like terrain of this remarkable place.
Accommodations abound in San Pedro de Atacama, the main gateway for the desert, with the best a short walk from the town's noisy central thoroughfare, Caracoles.
Ckuri Atacama
A 10-minute walk from San Pedro's main street, the charming Ckuri Atacama ($80 UD double) is in traditional adobe buildings furnished with weavings and adobe furniture, making it blend seamlessly into the red, rocky terrain of the Atacama Desert.
Each room in this cozy guesthouse has a large en suite bath and adjoining seating area, where a kettle, toaster, cutlery, plates, and a fridge make self-catering breakfast possible. There's also plenty of purified water to help avoid parched throats in this desert climate.
The attentive local owners have thought of everything, including portable heaters in each room and comfortable beds, as well as bikes that can be borrowed. You're guaranteed a welcoming stay at this wonderful guesthouse, whose location also ensures a quiet, restful stay.
Hotel Pascual Andino
Ten large bedrooms, decorated with thatch ceilings, adobe walls, and beautiful Andean textiles, make up the gorgeous Hotel Pascual Andino ($219 USD double), which is situated just outside of the center of San Pedro de Atacama, making it within a stone's throw of all of the town's restaurants but without the unwelcome noise pollution.
Each room has a shady outdoor patio with rattan furniture as a place to relax during the cool evening, although each has access to an outdoor lounge and a small pool, which will likely become your go-to location during the heat of the day.
The hotel's free bikes are also handy if you fancy heading out to Valle de la Luna for a spectacular sunset, or just as a means of exploring the town on two wheels.
Alto Atacama
If luxury is what you're seeking in San Pedro de Atacama, Nayara Alto Atacama ($1,150 USD double B&B, $1,550 USD all-inclusive including one-day full excursion) is a perfect choice.
Sitting at a more affordable price point than the truly sensational Tierra Atacama ($1,900 USD double all-inclusive, minimum three nights), this boutique hotel has spacious bedrooms decorated in burnt umber but with modern facilities, king-size beds and shaded terraces with commanding views of the red-hued Salt Mountain Range beyond the property.
Their restaurant combines the finest Chilean ingredients – including surprising local ones – to serve up a locally-focussed dining experience, including a weekly traditional asado (barbecue) feast. You'll also find a selection of swimming pools and outdoor areas.
Excursions into the desert are included in some bookings, with Nayara Alto Atacama's guides able to offer insightful information about the geographical and cultural makeup of this unique part of the country.
Hotel Desertica
The boutique Hotel Desertica ($290 USD double) is a sanctuary from the bustle of San Pedro de Atacama, despite being set along one of the main roads of the town.
Dreamy bedrooms named "turis" have elegant designs, consisting of conical ceilings, wicker-lined walls, and modern fixtures and fittings, plus cooling 300-thread count cotton sheets.
For winter stays, the inbuilt heating or open fire will keep you pleasantly warm, despite the dropping external temperatures.
Their swimming pool, open lounge area, and comfortable seating scattered across the site allow for moments of relaxation and escape from a busy day.
There's also a restaurant here with a range of refined local dishes on offer.
Valle de Elqui
The Norte Chico (Little North) of Chile lies between the Atacama Desert of the Norte Grande (Big North) and Santiago.
While few tourists venture here on a trip to Chile, those that do are rewarded with night skies so clear that many of the world's most advanced astronomical observatories are located here.
La Serena might be one of the area's biggest towns, but the Elqui Valley is a more tranquil spot and loved by tourists and locals alike for its mystical energy and pisco distilleries.
Cabañas Elquimista
Few places in the Elqui Valley can compare with the value of the Cabañas Elquimista ($100 USD one-bedroom cabin, two-night minimum stay), in a prime location overlooking this magical valley, home to some of Chile's finest star gazing.
Unusually, all rooms and cabins have terraces or balconies with views. The vibe is modern but retains a homespun friendliness (the owners live on-site).
The cheapest rooms have facilities just for making breakfast, while the mid-price rooms have full kitchens, but all have access to two large pools, which provide a welcome reprieve from the heat of the day.
The two VIP cabins have rooftop terraces with private pools. Book two months in advance for December-April.
Wineries of the Central Valley
South and west of Santiago is where Chile's most acclaimed wineries are located.
Some of the most famous are the Casablanca Colchagua valleys, the former being known for its cool climate white wines and the latter for its punchy carménères – Chile's signature grape.
Hotels in the wineries of the Central Valley provide both unique lodgings within pretty casonas and, in some cases, direct access to the accommodation's own winery and restaurant. Prices are typically high but worth the splurge.
Metetic, San Antonio Valley
Tucked deep into the San Antonio Valley – an off-shoot of the Casablanca Wine Valley known for its stunning whites – the 10-room La Casona ($774 USD double half board, $900 USD double full board) belongs to Matetic, an acclaimed winery in one of Chile's most famous wine regions.
A remodeled colonial house provides the location for this gorgeous and stylish hotel, which is run by the Matetic family themselves and has large bedrooms with hardwood floors, elegant communal spaces, a wraparound terrace, plus an outdoor pool.
The best thing about this hotel is its access to the winery itself, which lies 10 kilometers away and has a scenic location, built as it is into a hillside to avoid visual pollution and designed so that gravitational flow allows the winemaking process to use less energy.
They produce a range of whites, including chardonnay, sauvignon blanc, riesling, and gewürztraminer, plus a handful of reds. Winery visits are included as part of your stay.
Their on-site restaurant, Equilibrio, delivers an excellent range of beef and fish on a lovely outdoor terrace – with wine pairings, of course.
Casa Silva, Colchagua Valley
Northeast of Santa Cruz and the main expanse of the Colchagua Wine Valley, vinicultural giant Casa Silva is the most award-winning winery in Chile, known for their signature micro-terroir carménère – one of the finest in the country.
The Silva family's original home has been converted into the boutique Hotel Casa Silva ($420 USD double), where elegant rooms with heavy antique furnishings are set around a living area of plush sofas overlooking a sunny courtyard. Service is excellent, and the hotel oozes history; the downside is the lack of vineyard views from the rooms.
The winery's excellent restaurant, Polo Club House overlooks the polo field where the family's team plays in summer and the food is spectacular: delicate trout ceviche starters and mains of roasted lamb ribs, succulent lomo vetado (rib-eye), barbecues of mixed meat for two, and subtly seasoned crab ravioli.
Grab a table in the main clubhouse, decorated with polo team photographs and medals, or out on the terrace.
You'll also want to take their vineyard tour to learn more about the winery's comprehensive range of grapes, which go beyond carménère to include pinot noir, chardonnay, syrah, and cabernet sauvignon with more unusual sauvignon gris and sparkling wines from Lago Ranco in the south of Chile.
Hotel Terraviña, Colchagua Valley
If proximity to the Colchagua Valley's top wineries is your key requirement, then Hotel Terraviña ($275 USD double) fits the bill. Don't be fooled: the pretty casona of this boutique property, with its whitewashed walls and terra-cotta roof, only dates to 2010.
Its charming location means all 19 rooms overlook rows of vines from cast-iron balconies.
Take a dip in the swimming pool on the main lawn, or wander over to the Laura Hartwig winery, reached by a short vine-lined path.
Alternatively, the valley's best wineries, including Montes (known for its brilliant carménère and sensational grill restaurant, Fuegos de Apalta), Lapostolle Residence (whose Clos Apalta hotel is part of the Relais and Chateaux brand, and hosts an exclusive restaurant open to non-guests), and Viu Manet (for deliciously drinkable reds), are within a short taxi drive.
It's a far more affordable choice of places to stay in the valley than the uber luxury Vik Winery (the self-proclaimed most luxurious hotel in Chile and costing from $850 USD double B&B and $1,170 USD double all-inclusive), which you can visit for a wine tour.
Casa Bouchon Hotel Boutique, Maule Valley
Further south in the Maule Valley, the exclusive Casa Bouchon ($265 USD double) is housed within 180-year-old adobe buildings which have been transformed into a truly outstanding hotel.
The building's original magnificence has been maintained, with colonial elements like scrubbed stone floors kept, while elegant modern baths and central heating have been added – all of which contribute to the cozy, intimate atmosphere.
While you're here, soak in the hot tub and dine on lavish gourmet meals in the guests-only restaurant. Horseback riding, hiking, and tours of the family's vineyard, Viña Bouchon, can also be organized.
Their oldest vines date from the late 19th century and include país, carignan, and cabernet sauvignon, which are made in clay fermentation pots.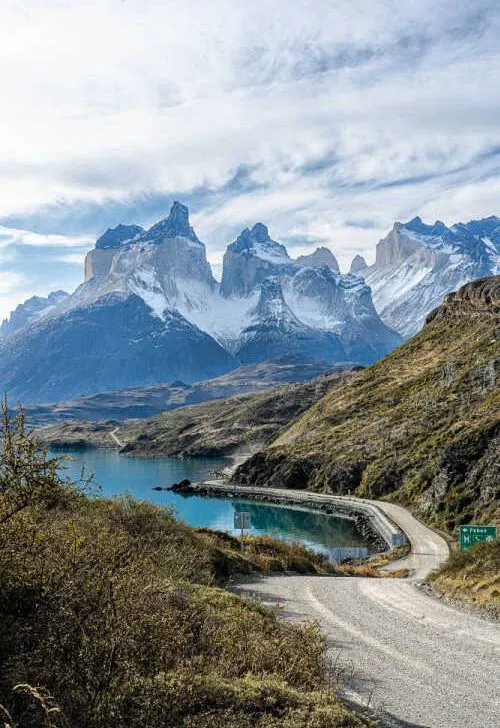 Want a custom-made Chile itinerary, but without the effort of planning it?
Get it planned by an expert (me!) with my travel itinerary planning service; you'll give me an overview of your ideal once-in-a-lifetime trip to Chile and/or Patagonia, and I'll put together a custom itinerary just for you using my expert knowledge of the destination.
Alternatively, if you're looking for a local operator to plan and book your trip, I recommend our trusted partner EcoChile Travel. They design and book tours throughout the country, such as this 12-day highlights of Southern Patagonia itinerary – and offer Worldly Adventurer readers a 5% discount on their services!
Book here to claim your discount.
The Lakes District
Vying with Patagonia for the title of Chile's adventure capital, the Lakes District covers the volcano and lush forest-stippled regions between Temuco in the north and the Carretera Austral in the south.
This area promises outstanding hiking – including volcano ascents – plus plenty of relaxation activities thanks to an ample sprinkling of hot springs.
Accommodations in the Chilean Lakes District are surprisingly affordable for their quality and unique settings, which promise relaxation and a tangible sense of calm away from the country's cities.
La Baita, Parque Nacional Conguillío
Few national parks in Chile can compare with Parque Nacional Conguillío. This lesser-known protected area contains some of the country's most curious tree species: the araucaria or monkey puzzle.
Jet black lava floes from the smoldering craters of still active Volcán Llaima also contribute to this curious landscape.
The best place to stay in this national park is, without a doubt, at La Baita ($135 USD double). Running entirely on solar and wind energy, this intimate lodge is an attractive choice for its eco credentials.
Six modern bedrooms with slate-tiled baths – all of which have mountain views – and six cabins with kitchens comprise the entirety of their lodgings, while an open-plan common room, with a central wood burner and squishy seating, makes the perfect hangout.
They also cook up pizzas and menús del día (three-course fixed meals) in the kitchen and can arrange guided treks and transfers from Melipeuco. La Baita is a 25-minute drive from town.
Rakau Lodge, Pucón
Pucón is known as Chile's capital of adventure and, while it's a firm favorite with the backpacking set, if you're looking for a high level of comfort than a hostel, there are plenty of options – although you will need a car to access the best.
Rakau Lodge ($275 USD double) sits comfortably within this category. This sensitively-designed property plays into the surrounding forest with its sleek wooden flooring and ceilings, plus soothing furnishings in neutral hues.
As a result, it's the ideal place for relaxation – particularly after a busy day of hitting the trails in nearby Parque Nacional Huerquehue. It's worth upgrading to the villa for your own private terrace surrounded by the peaceful sounds of the forest.
While restaurants abound in Pucón, it is a 30-minute drive from the hotel. However, with a restaurant here – run by the chef-owners of the hotel – you won't feel like you're missing out.
Seasonal ingredients and typical Chilean flavors dominate here, providing a truly unique introduction to the Chilean Lakes District and its cuisine.
AWA, Puerto Varas
Just beyond the northern tip of the Carretera Austral, Puerto Varas is a fine place to spend a couple of days and enjoy its dramatic views of Lago Llanquihue and the perfectly conical Volcán Llanquihue beyond.
The most luxurious of all the hotels around Puerto Varas is AWA ($650 USD double), which is entirely worth splurging upon. It has phenomenal views across the lake from huge bedrooms, stylishly decorated in rough-hewn Mapuche fabrics, and with enormous baths with whirlpool bathtubs.
There's also a spa with a swimming pool and an excellent restaurant, open to nonguests, with sublime views across the lake. The menu uses local ingredients, like the chocolate volcano with grape sorbet, plated in front of you from the open kitchen.
Gracias a la Vida Lodge, Puerto Varas
A dozen kilometers north of Puerto Varas on stilts over the banks of Laguna Pichilaguna, the four spectacular cabins of Gracias a la Vida ($90 USD one-bedroom cabin) have bedrooms with huge windows for bird-watching from bed.
Details such as the woodland scene painted into the washbasins and the views of the lake from the tub make this a superb stay.
The cabins have full kitchens, or you can pay a little extra to enjoy a huge breakfast in the snug communal dining area. You'll need a car to get here – but you'll want one for exploring the area surrounding Puerto Varas, anyway.
Chiloé
A small island separated from mainland Chile by the Chacao Canal, Chiloé is a place that few visitors can but help fall in love with. Characterized by lush, rolling hills and an expansive coastline where fishermen haul out large catches of seafood, this island is a truly unique part of Chile.
Its lodgings are no different and I can confidently say that Chiloé is home to some of my all-time favorite places to stay in Chile.
The island capital, Castro, offers the highest number of hotels, but heading to some of the more remote villages such as Cucao, can pay dividends.
Palafito 1326, Castro
Situated on the shoreline of the Río Gamboa, a watery artery that connects Castro with the sea, the brown-shingled Palafito 1326 ($103 USD double) is a distinctive place to stay.
This boutique hotel reflects the remarkable architecture of Chiloé island and its unique palafitos – small, wooden houses built on stilts above the water and formerly inhabited by fishermen.
While the hotel retains this quaint style, times have moved on, with modern decor making the place seem fresh and comfortable. Rooms are spacious, with crisp white linens, and those overlooking the water have a balcony.
An extensive homemade breakfast is served at a long table in the cozy living room.
Upstairs, a rooftop café, open to nonguests, switches to a bar in the late afternoon, serving local craft beers and killer pisco sours.
Refugio Pullao, Castro
For a true Chilote experience, the fantastic Refugio Pullao ($225 USD double), which is situated northeast of Castro on the Peninsula Rilán, has six rooms in three single-story cabins set against a hillside with sweeping views.
Owned by a young Chilote couple who prepare homemade breakfasts and Chilote-inspired dinners (with advance notice), and lead horseback rides along the adjoining beach, this is a sanctuary of calm right on the coast.
Rooms have king beds and sitting areas with views across the bay, where you'll likely catch sight of waders on the beach and dolphins in the water.
El Coo Lodge, Queilén
At the entrance to the tiny village of Queilén in the southeast of the island, El Coo Lodge ($125 USD double) is a magnificent feat of modern architecture using traditional techniques, and was designed by a local architect using recycled materials to mimic the style of Chiloé's palafitos.
The three bedrooms are all modern and stylish, with the downstairs room opening onto a balcony.
All the rooms share astounding sea views across the channel that separates Chiloé from the Carretera Austral, with views of the Andes Mountains in the distance and potentially dolphins playing in the ocean beneath.
Service is exceptional and breakfast, with homemade bread, jams, local cheeses, ham, and fruit, is noteworthy.
Palafito Cucao Lodge, Cucao
On the western shores of Lago Cucao in the southwest of the island, Palafito Cucao Lodge ($130 USD double, two-night minimum) is the tiny village of Cucao's top accommodation.
The building mimics a traditional wooden-shingled palafito, with a stylish living room and wraparound terrace over the lake, where you may spot an otter meandering through the waters.
The 10 private rooms feel like they should cost a significant amount more than they do, thanks to this idyllic location, which is just a short distance from Parque Nacional Chiloé, which is home to a number of short hiking trails and outstandingly beautiful beaches.
For the most sublime lake vistas, ask for the room on the northwestern side of the building. Guests have access to the kitchen, and a substantial homemade breakfast is included.
The Carretera Austral
While Southern Chilean Patagonia might be better known, the Carretera Austral and Aysén Region of Northern Patagonia are finally being recognized for their bewitching natural beauty and array of hiking trails, and remarkable national parks.
High-quality hotel accommodation is few and far between along Ruta 7, which wiggles its way down between the Andes Mountains and the Chilean fjords from Hornopirén in the north to Villa O'Higgins in the south.
Barranco Lodge, Puelo
Just a little north of Hornopirén and perched on Lago Tagua-Tagua's northern shore, ultra-luxury option Barranco Lodge (3D/2N $5,000 USD double all-inclusive) is a masterclass in understated style.
This fully sustainable hotel is within a restored 1940s structure and specializes in fly-fishing, kayaking, and horseback riding. All tours can include a helicopter ride, with heli-skiing offered in winter.
Luxurious bedrooms and communal areas are spread over three buildings, each elegantly decorated and with a profusion of roaring log fires and lake views.
Packages start at two days for fly-fishing or three for multi-activities and are all-inclusive; the food, using locally-sourced or hunted ingredients, is some of the best you'll eat in Patagonia. Overland or helicopter transfers from Puerto Montt are also available.
El Barranco
With its thick wooden beams and cowboy hats liberally sprinkled around the property, El Barranco ($205 USD double) throws a nod towards the town's strong huaso culture.
The ten bedrooms have rough wood paneled walls and huge squishy beds and are located on two floors. They overlook a swimming pool and the forest beyond, making the hotel feel separate from the town, despite being just a few blocks from the main square.
The hotel arranges tours, including fly-fishing on nearby rivers and lakes, and has an on-site restaurant, where you can enjoy local Patagonian flavors.
Puyuhuapi Lodge & Spa, Puyuhuapi
Few places along the Carretera Austral can claim such a beautiful setting as the exclusive Puyuhuapi Lodge & Spa ($300 USD double, full- and half-board available).
Accessible by speedboat from a signposted jetty 15km south of Puyuhuapi, the lodge is on Fiordo Puyuhuapi, where squat toninas (Chilean dolphins), seabirds, and other marine life are visible.
Arrive at nightfall for a more spectacular approach, when the reflections of the lights of the lodge flicker in the water. The design of the lodge mimics the palafitos (wooden houses on stilts) of Chiloé, with alerce tiles blending into the damp evergreen forests.
A huge living room with creased leather sofas and roughhewn walls has floor-to-ceiling windows to watch the weather and the mountains of the national park. At the excellent restaurant next door, gourmet Chilean dishes of tuna tartare and hake in a creamy scallop sauce are served.
Thirty bedrooms are in a handful of buildings, all elegant and modern. Almost all have fjord views; the Viento Puelche block is on the fjord, with balconies to appreciate the smell of the ocean.
Three outdoor hot springs pools are down a short path through the woods, with sun loungers and views. There's also a spa with an indoor swimming pool and treatments at an additional cost. There's no Wi-Fi, TV, or cell reception.
Kayaks are available to use on the fjord, and the hotel can recommend day trips in the area. The speedboat operates four times daily.
Raices Bed and Breakfast, Coyhaique
Offering exceptional value for money, Raices Bed and Breakfast ($120 USD double) has personalized service and 12 beautifully adorned large rooms, cypress paneled communal areas, and an outdoor terrace.
Bilingual owner Cecilia offers information and can organize regional tours. It's worth upgrading to the superior room for more space and light, while their restaurant serves up Patagonian classics in a warm and welcoming atmosphere.
Mallin Colorado, Puerto Guadal
On a patch of land cleared from rosehip an hour's drive south of Puerto Río Tranquilo, Mallin Colorado Ecolodge ($200 USD double) offers a prime vantage point on the lake.
Lodgings include the plush Casa Lenga, with six modern bedrooms around a slate-floored living room, all with floor-to-ceiling lake-view windows.
Three rustic-chic cabins with similarly stunning views are among the trees for a little more privacy. Three-course lunch and dinner menus are available by request, as are horseback riding tours and hikes on the extensive grounds. The staff and owners provide personal attention. Note that payment is in cash or by bank transfer only.
You can read more about my stay in this review of Mallin Colorado.
Entrehielos Lodge, Caleta Tortel
Remote Caleta Tortel's most comfortable option is the five-bedroom at Entrehielos Lodge ($190 USD double). Their modern lodgings are far ahead in quality compared with the basic family-run guesthouses around the village.
Run by Santiago native Maria, the hotel oozes style and charm. Rooms are stylish and have rain showers and central heating – welcome when the icy wind comes off the nearby glaciers.
A small library and sitting area with a wood fire adjoin the dining room, where gourmet Chilean dishes are prepared by the on-site chef. An extensive wine menu belies the remote setting. They also run overnight boat trips to the Steffens and Jorge Montt Glaciers.
Southern Patagonia
The jewel in Chile's crown, Southern Patagonia is a place of sky-piercing mountains, lumbering glaciers, and remarkable wildlife. This place of superlatives is also home to some of Chile's best luxury hotels.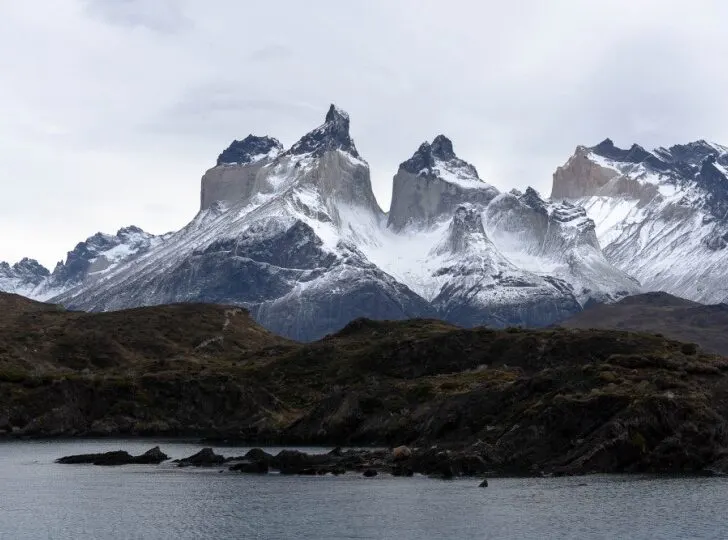 Lodgings in Torres del Paine National Park are, without fail, expensive, but the quality is high.
La Yegua Loca, Punta Arenas
With spectacular individual themes for each bedroom, La Yegua Loca ($205 USD double) is in a league of its own when it comes to luxury accommodation in Punta Arenas. Every detail has been considered, from the old-fashioned bathroom fittings to the antique wooden furniture.
The four superiors have views and balconies across Punta Arenas and the Strait of Magellan, while the four standards, somewhat disappointingly, look onto the grass and concrete of the hill behind.
Service is as you'd expect at this price range and their attached restaurant is superb too, specializing in king crab and other Patagonian classics.
Hotel Simple Patagonia, Puerto Natales
On clear nights, sunsets across the sound are spectacular from the vast windows of Simple Patagonia ($250 USD double), four kilometers north of Puerto Natales, which ranks as my favorites hotel in Patagonia.
Channeling the barns that once populated the region, the buildings are simple, while inside is a modern warm design, with underfloor heating, large tiled baths, and astonishing views from the living and dining area and bedrooms (the best are rooms 8 and 11).
The three-course dinner menu employs local ingredients to produce top-quality dishes, while the breakfast buffet is similarly impressive and is included in the rates.
You won't regret making this a stop on your way to Torres del Paine National Park; it's just down the road from the better-known Singular Patagonia but offers the same views at a fraction of the price.
Looking to explore Torres del Paine National Park with a guide?
My favorite company in the region is the brilliant Chile Nativo, who can organize private trekking tours in Torres del Paine National Park (great if you're struggling to book accommodation last minute) as well as across Patagonia.
They offer a 5% discount to Worldly Adventurer readers. Just use the discount referral code "Worldly Adventurer" when you book.
Patagonia Camp, Torres del Paine National Park
With its prime position on the southern shore of Lago Torre looking toward the Paine Massif just outside the southern entrance of Torres del Paine National Park, Patagonia Camp ($1,800 USD double, two-night minimum) is a top choice for luxury lodgings.
It offers more affordable – and better value for money – accommodation than rival Explora Patagonia.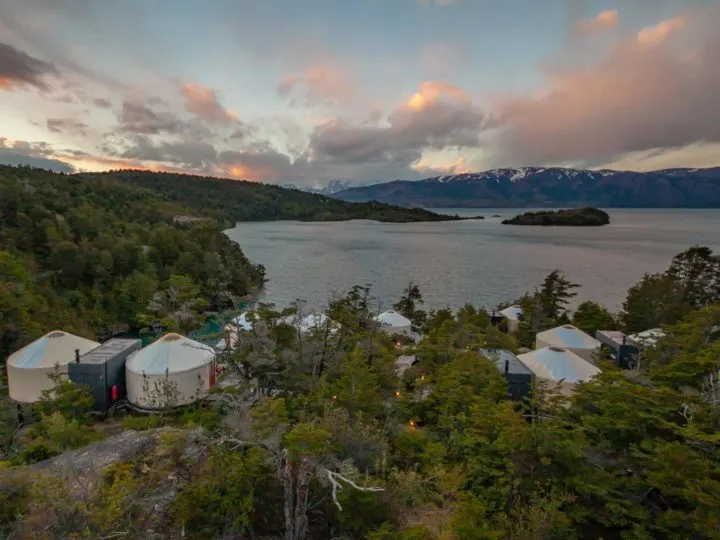 All 20 yurts contain rain showers and wood heaters, and the service and knowledge of the guides are exceptional. There are no TVs or Wi-Fi in the rooms, and the Wi-Fi in communal areas is spotty, but each yurt has panoramic views, a private terrace, and even a jetted tub in the suites.
You can also borrow kayaks for exploring the lake down below.
Energy credentials are impressive; the hotel is almost fully sustainable, with solar, wind, and small hydro turbines for electricity and composting toilets that look like normal ones.
All-inclusive packages are available, including tours and meals at the superb on-site restaurant with wine pairings using Matetic wine (the hotel belongs to the owners of the winery).
Traditional Patagonian cordero al palo (spit-roasted lamb) is available twice weekly.
Estancia Cerro Guido, Torres del Paine National Park
Patagonia is a place with a long history of sheep farming, brought to these remote lands by British immigrants. Many of these ranches still remain, with a proportion converted into luxe lodges; Estancía Cerro Guido ($790 USD double all-inclusive) is easily one of the best.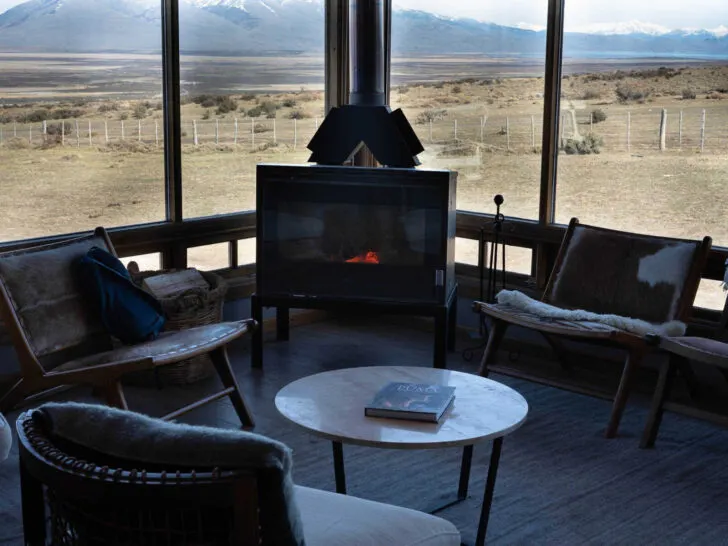 Located within its own land that adjoins the northeastern sector of Torres del Paine National Park, this working ranch-turned-lodge is still home to 50,000 sheep on 90,000 hectares (222,000 acres of land) – and is a pioneer in conservation and puma research.
Guests stay in their beautifully-converted former ranch house, with its English cottage-style bedrooms, while the ranch's main living and dining area grants spectacular views of the torres (the towers) after which the national park is named and has welcoming wood-burning stoves.
Excursions to see the park's increasing puma population can be included for an extra fee.
Rio Serrano Hotel + Spa, Torres del Paine National Park
Situated a stone's throw from the southern entrance of the national park, the luxurious Rio Serrano Hotel + Spa ($300 USD double B&B, $800 USD double all-inclusive meals) has devilishly handsome views from all of its north-facing bedrooms: of Los Cuernos, no less.
You can spend days watching the colors shift, the clouds slip overhead and the majesty of the location remains unchanged. Trust me: I've done it.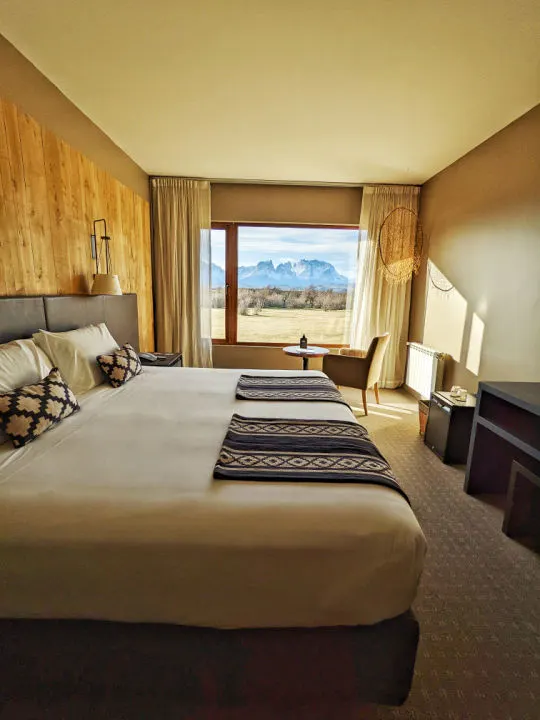 Better still, this large but still cozy hotel has a spa where you can enjoy treatments or just continue to absorb those views from its large swimming pool.
Their restaurant serves up modern takes on traditional Patagonian dishes – with ample Chilean wine on hand to help it wash down – while they offer a small number of excursions into the park, too.
Pampa Lodge, Torres del Paine National Park
Within the park and close to the Serrano river, you'll find Pampa Lodge ($205,000 CLP ($300 USD) double), a small and beautifully decorated guest house with nine rooms done out in a minimalist but homely style.
Neutral shades, wooden panels, colorful local textiles, and – the show-stopper – yawning panoramic windows with incredible views across the river and towards the Paine Massif.
Don't be surprised to spot a horse ambling by in the morning – the hotel has its own stables and offers horseback tours to nearby viewpoints. Open October to April.
Errante Ecolodge, Puerto Williams
Six kilometers west of Chile's southernmost settlement, Puerto Williams, the excellently finished Errante Ecolodge ($290 USD double) has truly astounding views across the Beagle Channel from the vast windows of its dining room, upstairs café and bar, and each of the seven bedrooms.
Decorated with modern furnishings, the rooms aren't huge, but the hotel's stunning location more than makes up for it.
Gourmet dining for dinner costs extra, as does bike and car rental, while a transfer to the airport or Puerto Williams is included in the rates.
The young owners are experts in local tourism and can arrange tours around the island, as well as boat tours to Glacier Alley. Their restaurant provides some of the best dining in the whole town.
Rapa Nui (Easter Island)
West across the Pacific Ocean lies one of Chile's most intriguing destinations: Rapa Nui (Easter Island).
This small island is a six-hour flight from the mainland but promises a spellbinding selection of archaeological wonders in the form of the stone moai statues that dot the coastline around the UNESCO World Heritage Site, Parque Nacional Rapa Nui.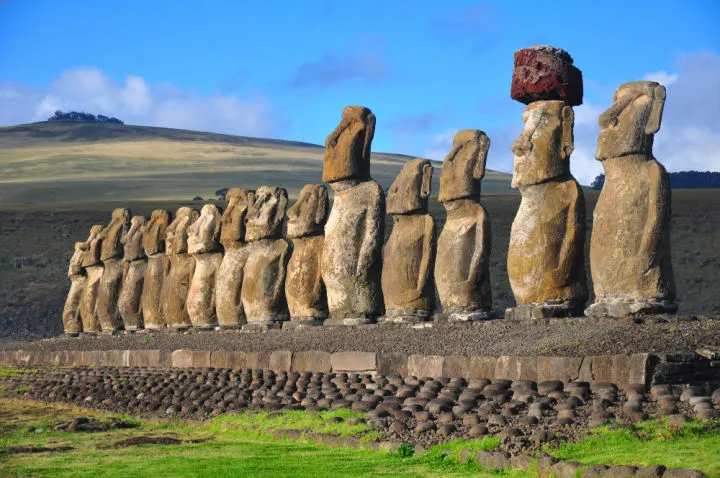 Accommodations – and dining – are expensive here, with many of Chile's top luxury hotel groups staking their claim to the best hotels on Easter Island.
Explora Rapa Nui
The five-star service and expertise of their English-speaking guides make Explora Rapa Nui ($1,990 double with sea view) a truly stand-out choice for lodgings on the island and was my absolute favorite place to stay when I visited Easter Island.
Situated in the southwest of the island, not far from the island's east coast, 30 large, modern rooms have been built discreetly into a hillside overlooking the ocean.
A spacious bar and restaurant act as the centerpiece of this luxury hotel. The latter serves gourmet Rapanui cuisine using seasonal ingredients from their organic farm.
Packages are all-inclusive, and their range of tours that focus predominately on hiking, mountain biking, and other active pursuits offer a truly unique way of seeing the island. Many follow the old trails used to transport the moai from the Rano Raraku quarry to the different ahu.
It's worth noting that there is a three-night minimum stay.
Want to avoid the hassle of organizing your flights, accommodation, and tours to Easter Island?
EcoChile Travel is a brilliant Chilean tour operator run by local experts based in Chile and Argentina.
Their four-day trip to Easter Island costs from $1,130 USD per person (and you get a 5% discount if you mention Worldly Adventurer when enquiring!).
They'll help you with everything from booking those all-important flights to sorting accommodation and finding you a brilliant guide to take you to the island's remarkable historic sites.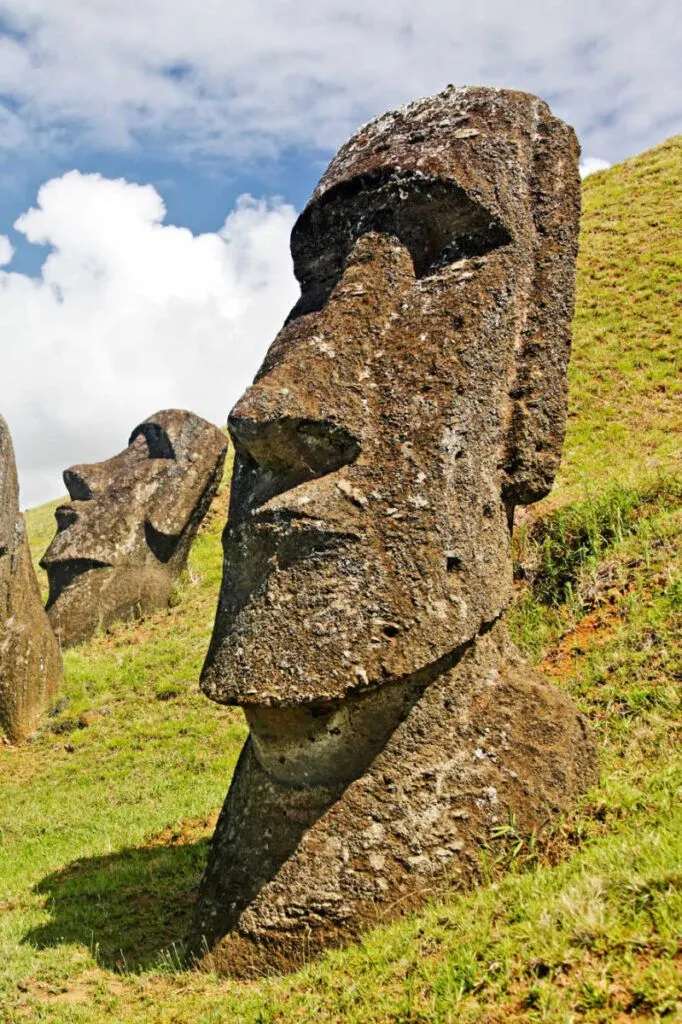 Nayara Hangaroa
A standout hotel on Easter Island is the Nayara Hangaroa (formerly Hangaroa Eco Village, $470 USD double standard, $605 USD double suite), a beach-facing, sensitively built hotel, and probably what springs to mind when you imagine a five-star hotel on Rapa Nui.
The low, grass-topped rooms – a feature that helps keep them cool in summer – have private terraces and access to an extensive multiplex of facilities.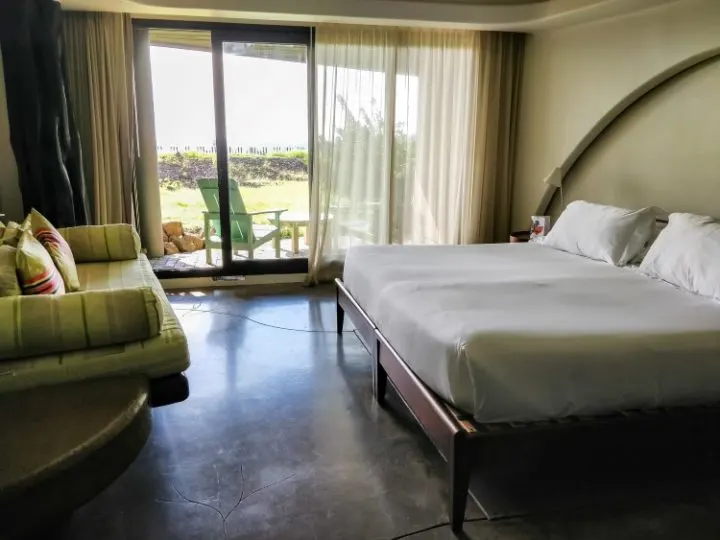 A spa, restaurant – one of the best on the island – and sunset-ready swimming pool complement their vast bedroom suites, which mimic the style of traditional Rapanui housing and come complete with deep stone tubs, huge king-sized beds, and aircon.
Ask for a room between 1 and 44 for a terrace and ocean views. The hotel also operates private tours for guests, while its location just a short walk from the main road of Hanga Roa (the main town) makes this ideal for accessing the island's main restaurants and bars.
Hotel Boutique La Perouse
The stunning sea views from certain suites and bungalows make Hotel Boutique La Perouse ($210 USD suite; $288 bungalow) an excellent choice for accommodation on Easter Island. Bedrooms are tastefully decorated, with simple wooden furnishings, and most come with air conditioning – all conducive to an excellent night's sleep.
Situated right at the heart of Hanga Roa, but with a tranquil setting, this is a great place to relax after a day of touring the island, while a delicious breakfast will ensure you've got the fuel you need.
It's definitely worth opting for a room with ocean views – you won't regret it.
---
Looking for more inspiration for your trip to Chile? Read our highlights of Chile travel itineraries, dive into our comprehensive guide designed to help you plan your trip to Patagonia, and read our recommendations for visiting Torres del Paine National Park, written after three visits to this incredible place.