With its uniquely long coastline spanning everything from desert to the world's highest volcano and glacier-carved mountains that end in a scattering of fjords, Chile has to be one of the world's most geographically unusual countries.
The epic diversity of terrain and ecosystems makes Chile one of the most fascinating to visit, too. There are few places within Latin America where you can encounter as broad a mix of sights as cobalt glaciers, chattering penguins, fauna-rich temperate rainforest, sparse desert, some of the world's best vineyards, and otherworldly relics of Polynesian culture. Chile is, in a word, remarkable.
I might be biased – I did live there for three years, after all, and continue to visit each year – but I've also had the opportunity to explore far deeper than most visitors. While writing the Moon Chile guidebook, I wouldn't be exaggerating when I say that I ventured to places even few Chileans ever see.
As a result, this list of the best things to do in Chile combines not only the country's biggest hitters but also other destinations that I truly recommend visitors consider, even if you only have a short itinerary.
There are plenty of parts of the country that don't get even a quarter of the visitor numbers as Torres del Paine National Park or San Pedro de Atacama, yet offer equally spellbinding scenery.
So here are my favorite places in Chile. I've marked each according to how popular they are to give you an idea of which are flush with tourists and which are rarely-visited gems.
1. Hike the W or O in Torres del Paine National Park
Popularity: High – this is the country's principal tourist attraction, with 300,000 visitors in 2019. However, there are plenty of hiking routes in Torres del Paine that are far quieter than the W.
Patagonia's best-known park, Torres del Paine National Park in the far south of Chile attracts thousands of visitors per year – drawing hikers, photographers, and lovers of dramatic landscapes alike.
The most popular activity in the park is the W, a four- or five-day hiking route take takes you through surreal landscapes of glaciers and sky-skimming peaks to end at the eponymous torres (towers) – one of the park's most strikingly beautiful spots. It's a relatively easy multi-day trek with good infrastructure, making it perfect for hikers without much backcountry experience.
If venturing out into real Patagonian wilderness is what you seek, the Circuit or the O is a better fit; an extended version of the W that heads deeper into the national park. With hikers of the O capped at 70 per day, it's a quieter – if more challenging – experience.
Planning Your Trip to Chile?
Save time, stress & money with a customized travel itinerary planned for you by a Chile expert
If multi-day trekking doesn't appeal, a whole host of day treks, alongside horseback riding, kayaking, and ice trekking are available. I've covered many of the best in this guide to Torres del Paine National Park.
2. Seek ghost cats in Torres del Paine National Park
Popularity: High – you are in Torres del Paine National Park, but your guide will take you to less-visited parts of the park as you track down pumas.
Mountains might have long defined the appeal of Torres del Paine National Park, but in the past decade or so, a new star has been born here: the puma.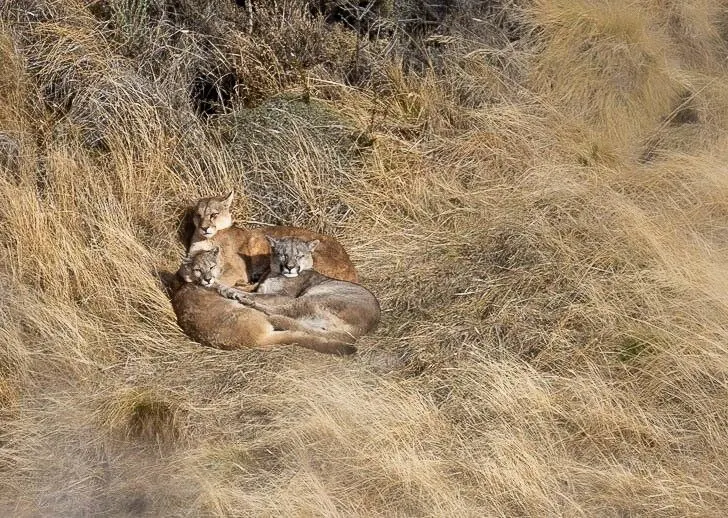 With experts believing the park to play host to the highest density of these big cats on the planet, it's no wonder shows like Our Great National Parks have taken an interest in its population of around 300 pumas.
Sightings are increasingly common, with numerous operators offering puma tracking tours within the national park and surrounding estancias. When I visited with the local company Chile Nativo, we saw five in one day – a not unusual, but truly memorable, occurrence.
3. Road trip down the Carretera Austral
Popularity: Mid – tourist numbers are far quieter here than in Southern Patagonia, however, the Carretera Austral is increasingly becoming known as an unmissable part of the region to visit.
Southern Patagonia might receive the lion's share of visitors, but those who miss Northern Patagonia do so at their own loss.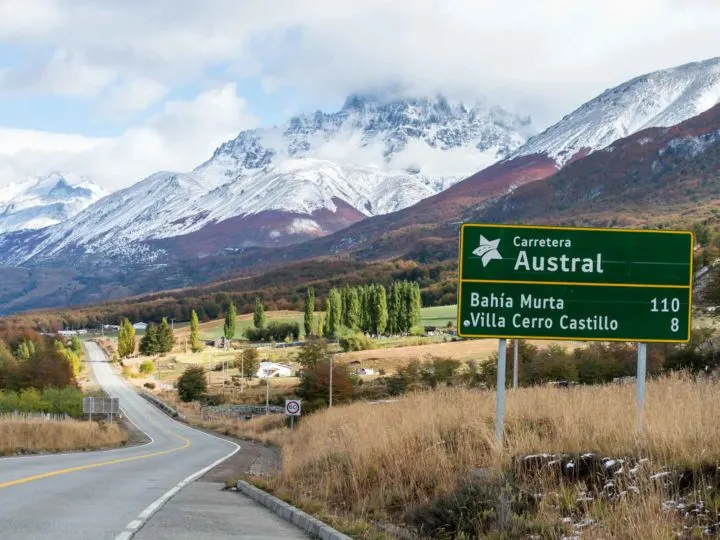 I cannot stress how incredible this part of Chile is: it's a place of lush forests, glacial valleys, and remote, fjord-side villages, which is bisected by the Carretera Austral (Southern Highway), a 770-mile road that offers a tantalizing route into the country's least explored parts.
Here you'll find tumbling, slumbering masses of glacial ice; lush rainforests that shelter rare animals; and what I consider to be South America's finest – and some of its youngest – national parks and hiking routes.
While public transport does connect the region's pretty villages and towns, a road trip down the Carretera Austral is the most efficient means of journeying along this stunning highway – allowing for easier access to remote trailheads and plentiful photo stops.
4. Sample Chile's signature grape in the Colchagua Valley
Popularity: Mid – mostly with Chilean tourists, so it should be relatively quiet outside of weekends.
Neighboring Argentina might receive global acclaim as South America's principal wine producing county, however, Chile has – in my opinion – far better wine. Nowhere is this more the case than in the Colchagua Valley, the trendiest of Chile's wine regions and the most awarded internationally.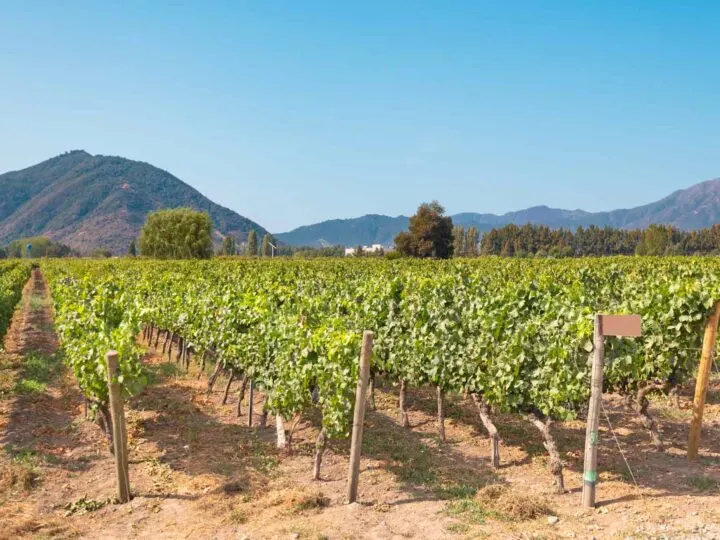 Carménère is the region's signature grape and one grown practically nowhere else on Earth. The peppery flavors of this robust red wine are infinitely drinkable and best sampled at one of the valley's wineries. Many have been set up with tourists in mind: think tasting rooms, excellent restaurants, and chic boutique hotels.
If you've got money set aside for a beautiful and historic hotel, stop at Casa Silva (just outside the town of San Fernando) to sample the Silva family's award-winning carménères and stay in their stunning hacienda-style hotel, with its restaurant overlooking the family's polo field.
Further west, Montes is another unmissable vineyard. Not only is this winery's carménère outstanding, but their restaurant, Fuegos de Apalta, is probably the best steak restaurant in the country. It's only open for lunch and reservations are essential.
5. Voyage through the fjords to the ends of the Earth
Popularity: Low – hardly any tourists even know about this ferry. It's mostly used by local people traveling between Puerto Williams and the Magellans' regional capital, Punta Arenas.
The topography of Southern Chile, with its narrow strips of land hemmed in by fjords on the west and mountains on the east, means many communities rely on public ferries for transport around the region.
Joining local people aboard one of these vessels isn't only a cheap and authentic experience but an opportunity to explore some of Chile's most striking scenery.
My personal favorite is the 32-hour, $195,000-CLP ($216 USD) journey aboard the Yaghan ferry. It leaves from Punta Arenas, sailing through the fjords to reach Puerto Williams, the southernmost settlement on the planet.
The highlight is sailing through Glacier Alley (the western edge of the Beagle Channel), where eight striking tidewater glaciers tumble into the ocean – a view otherwise only available to those aboard pricey four-day cruise ships.
6. Meet the moai of Rapa Nui (Easter Island)
Popularity: High – this is another of Chile's principal tourist attractions. The island's also pretty small, so you'll find yourself clustered around the same sights as other tourists.
Thousands of miles west of the mainland, Rapa Nui is Chile's most enigmatic island. The story of a civilization driven to the brink of extinction continues to attract visitors intrigued by the mystery surrounding the 887 moai – aka the famed stone monoliths populating the island's coast.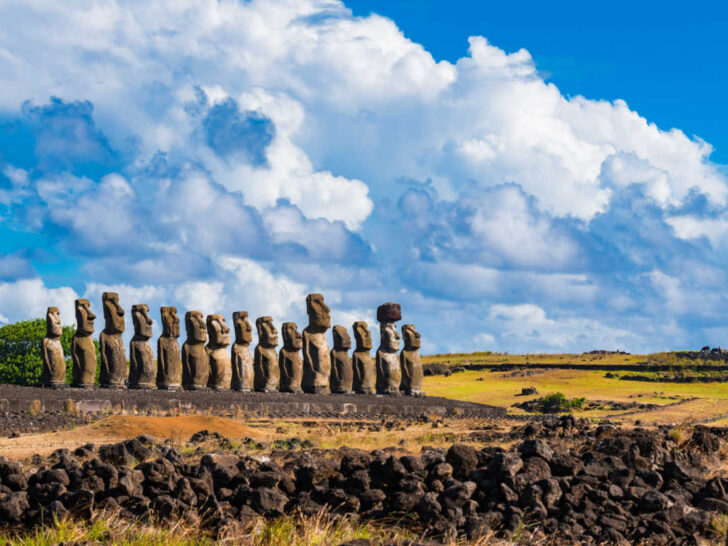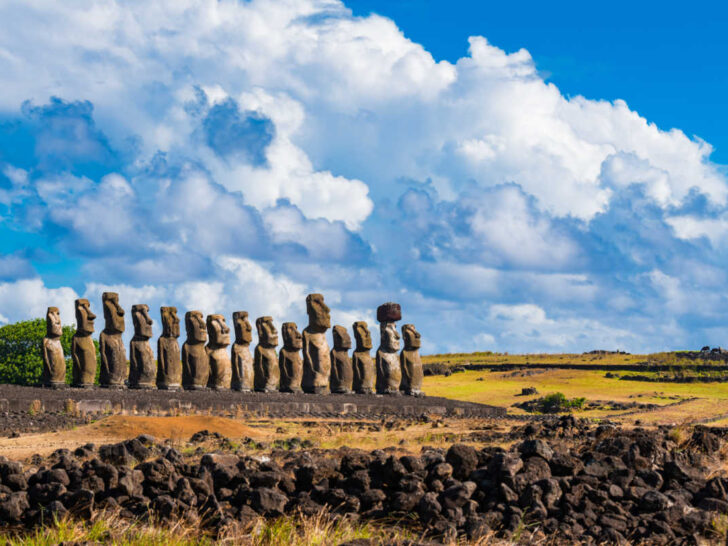 Most of the statues are in Parque Nacional Rapa Nui, the island's central attraction, but for many, the appeal of Rapa Nui is its distance from the rest of the world: it's the most remote inhabited island on earth.
Here, you'll also encounter the distinctly un-Chilean culture of the Rapa Nui people, who are committed to preserving their Polynesian roots. The best display of their singular culture is at the annual Tapati Rapa Nui festival held in February, where local people compete in strength, banana trunk sledding, and other unusual competitions to be crowned king and queen of the Tapati.
It's an enthusiastic – and slightly bonkers – celebration of the island's traditions.
7. Summit an active volcano
Popularity: Low – its remote location means only the most intrepid get here.
If you're fiercely adventurous, it's hard to pass up the opportunity to climb one of Chile's over 2,000 volcanoes. The most famous is the 2,847-meter stratovolcano Volcán Villarrica, which is both among the country's most active and the ascent of which grants striking views of half a dozen other volcanoes – plus roiling lava in the volcano's crater.
However, with hundreds climbing Volcán Villarrica daily, this trail is no longer the quiet, contemplative experience it once was. Smaller in stature but similarly imposing, Volcán Chaitén on the northern tip of the Carretera Austral is a perfect alternative.
The steep trail leads to the edge of this volcano's 3.5-kilometer-wide (2.1-mile) crater; expect phenomenal views of the still-steaming volcano and the destruction of the surrounding landscape caused by the 2008 eruption.
8. Stargaze in the exceptionally clear night skies of the Atacama Desert
Popularity: High – avoid December and January if possible due to crowds. Tour guides I spoke with agreed that May is the best time to visit, with clear skies, and fewer tourists.
There are few better places on the planet to appreciate the night sky than the Atacama Desert, with its 330 nights of clear skies. The Milky Way typically makes a noticeable appearance, while the inky black of the sky is thrown into clearer relief by the complete lack of light pollution you find outside of San Pedro de Atacama, the main town.
Here you'll find various operators running their own telescopes and providing fascinating insight into local indigenous beliefs around the stars. Visit between May and October for the best conditions and avoid February, when cloud cover can cancel tours.
9. Discover the world's oldest mummies
Popularity: Low – hardly any tourists visit Arica.
One of the most bewildering things about Chile is how few tourists know about the remarkable city of Arica. Located in the far north of Chile, this unassuming town is where the Chinchorro mummies lie, which date to around 5050 BC (an incredible 2,000 years older than the oldest uncovered in Egypt).
The best place to find them is in the Museo de Sitio Colón 10, a tiny museum where 49 mummified bodies are preserved in the exact spot they were discovered (when a house was being converted into a hotel in 2004). The best bit is that you can stand on the Perspex screen that now protects the mummies, peering down at them in their eternal rest.
Outside of Arica, the equally enthralling Museo Arqueologico San Miguel de Azapa (San Miguel de Azapa Archeological Museum) gives you further information about the Chinchorro culture and has plenty of other mummies and funerary relics on display. Both museums are highly worth visiting.
10. Try world-class white water rafting in Futaleufú
Popularity: Mid – Futaleufú, like much of the Carretera Austral, is becoming increasingly popular.
Wedged in a river basin six miles from the Argentine border in Northern Patagonia, the small, relaxed mountain town of Futaleufú makes the perfect hangout for the adventurous. But the real attraction here is the Río Futaleufú, known the globe over for its world-class white-water rafting.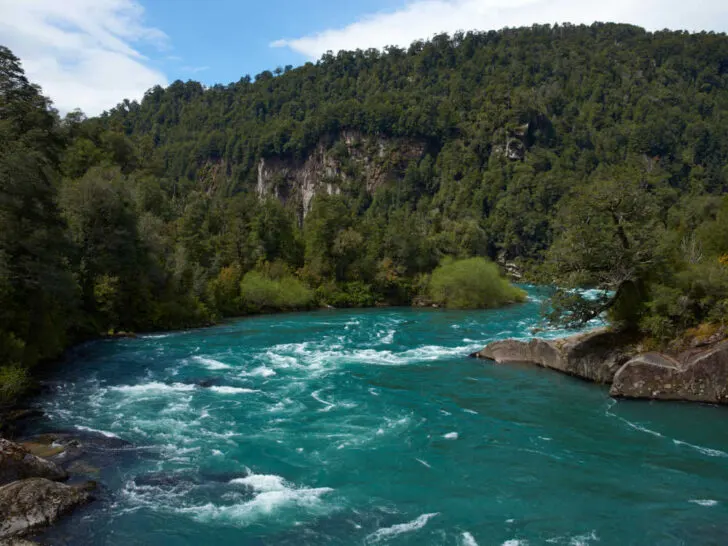 Futaleufú means "large river" in the indigenous Mapuche tongue of Mapundungun, and they're not kidding. With swirling features named the Inferno, Purgatory, and the Angel's Dance, the Fu tumbles through vertical basalt gorges and 47 rapids.
The main rafting season is November through March, but stable weather and high water in March guarantee the most exhilarating rapids.
11. Surf Chile's longest wave, Playa La Puntilla
Popularity: Mid – mostly with Chilean tourists. Visit during the week for the quietest surfing.
Sprawling along the coast and across several rocky promontories, beachside Pichilemu in Central Chile is a popular summer destination for Chileans fleeing the heat of Santiago, the capital. But for tourists, surfing is the main draw.
Playa La Puntilla boasts Chile's longest wave, an exposed point break that goes for 800 meters. It's best in March and November, although it's reliable year-round and makes a good spot for beginners, thanks to its reliable lines and glut of surf schools.
12. Uncover Latin America's treasures at the Museo Chileno de Arte Precolombino
Popularity: Mid – it's one of the capital's best museums.
Fancy learning more about the cultures and civilizations that inhabited Chile before the Spanish arrived in 1520?
In the Museo Chileno de Arte Precolombino (Chilean Museum of PreColombian Art) in Santiago, you can find some of the finest treasures of pre-colonial Latin America. It's easily the country's most respected museum covering indigenous civilizations, with a particular focus on pottery from across Latin America.
There's plenty to see in this museum, with its exhibits ranging from towering wooden funerary statues used by the indigenous Mapuche to a couple of the Chinchorro mummies from Arica.
You'll even find artifacts from the rest of Latin America, including Mesoamerican and Andean ceramics and gold and copper masks crafted by the Moche and Chimú peoples of Peru.
Give yourself an afternoon to explore the museum's vast collection – you won't be disappointed.
13. Ride the Ascensores of Valparaíso
Popularity: High – Valparaíso is one of Chile's most popular destinations, however, with the city becoming increasingly more dangerous (read more about the safety situation in Chile), it is becoming less visited.
With its steep hills, ocean-fronting Valparaíso has always been exhausting on foot. The solution was the hydraulic ascensor (elevator) – which are actually funiculars, or cable-based railways – allowing you to get around this bohemian city that once was a major port along the Pacific Coast.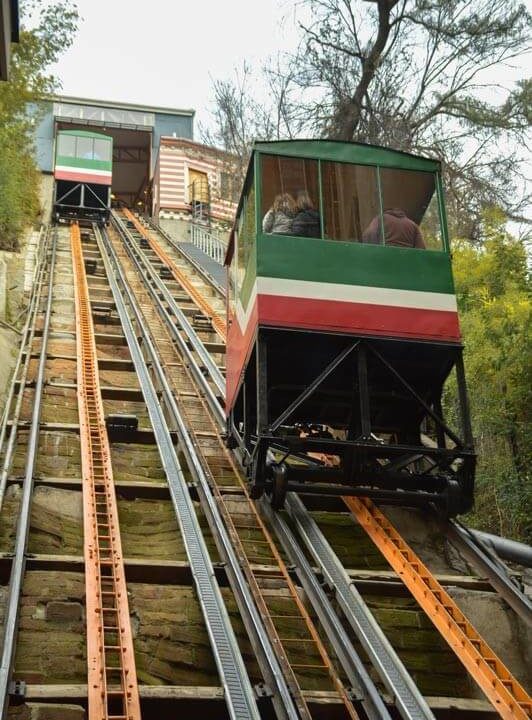 32 funiculars were built through the 1800s and 1900s, although only 16 are intact today. Just seven still operate, shuttling passengers between the flat harborside and into hillside neighborhoods, and with great views across the bay.
Ascensor Artillería is the most picturesque route, with sweeping views south across the Valparaíso skyline and the sea.
Read more about my recommendations for exploring Valparaíso and take care when you do – it can be dangerous beyond the tourist neighborhoods of Cerro Alegre and Cerro Concepción.
14. Explore the marble caves
Popularity: Mid – the Marble Caves are among the most-visited parts of the Carretera Austral, with plenty of local tourists.
The dreamlike Capillas de Mármol (Marble Caves) have gone viral on Instagram on more than one occasion. It's not hard to see why: these rainbow-hued rock caves in Northern Patagonia look completely unreal, particularly against their backdrop of the bewitchingly blue waters of Lago General Carrera.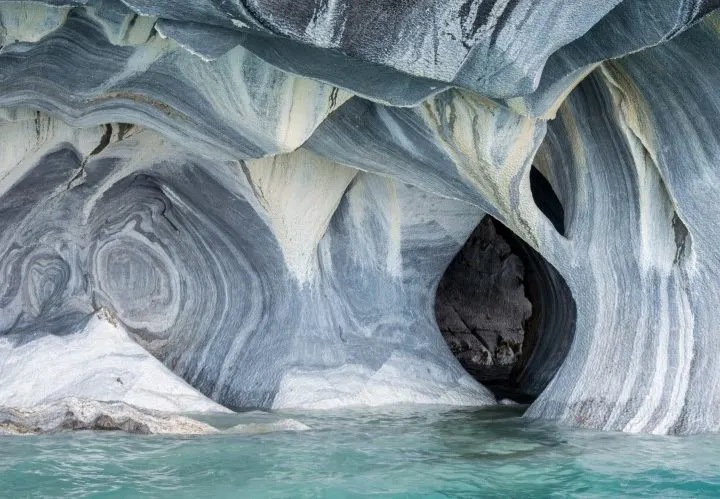 The caves were formed by softer limestone being eroded by the wind and waves to leave a series of grottos and colorful stripes that run through the rock.
Speed boat tours allow you to get close to the caves, while kayaking out to them means you can pass through passageways in the caves.
Visit in the morning when weather conditions are more stable (powerful winds can be an issue on the lake) and the light is better for photos.
15. Visit the only King penguin colony in the Americas
Popularity: Low – it's a long slog to reach the penguin colony by car, meaning very low numbers of tourists.
On the northwest coast of Tierra del Fuego, an island at the very tip of the South American continent, you can find one of Chile's most unusual wildlife colonies. The Reserva Natural Pingüino Rey (King Penguin Natural Reserve) is a private reserve with a growing population of around 60 king penguins and is the only colony of king penguins in the whole of the Americas.
While it's a long journey from Punta Arenas – either around five hours by car or six with a combination of car and boat – I cannot emphasize how much it's worth the trip if you're a wildlife lover.
You can get a mere 20-or-so meters away from the birds, which are more than happy to primp and preen in front of curious visitors.
16. Hike without the crowds in Villa Cerro Castillo National Park
Popularity: Low – as with the rest of the Carretera Austral, Cerro Castillo National Park isn't very well known. It received just 6,000 tourists in 2019.
If you want to get off the beaten path, nothing beats exploring the trails of Cerro Castillo National Park. Dubbed the "new Torres del Paine" when it came into being in October 2017, its appeal lies in that it's a quieter, less crowded version of Patagonia's landmark park.
The park's metamorphic basalt rock, which reveals the region's volcanic origins, dominates the surrounding landscape in Cerro Castillo (Castle Hill) – which, yes, is shaped a bit like a castle. Cyan lagoons, calafate bushes, lenga forests that turn deep red in fall, and craggy ridges make it an adventurous hikers' playground.
While there's a steep but worthwhile one-day hike up to the base of Cerro Castillo, the four-day Cerro Castillo Traverse is a far more exciting proposition. It meanders through the national park, where Andean foxes, pumas, skunks, guanacos, and huemules skulk in dense forests, and trails offer wide vistas of glaciers and deep valleys.
17. Try world-class dining in Santiago
Popularity: Mid – reservations are generally needed for the city's most swish restaurants, while you'll want reservations for most other places at weekends.
Sure, Lima and Buenos Aires might get all the fine dining accolades, but I think Chile is unfairly dismissed as a place with terrible food. Yes, some restaurants are terrible (and the service leaves a lot to be desired), but Chilean gastronomy has experienced a full-scale transformation over the past years (read writer Graham's favorite dishes in Chile to get a sense of what's on the cards).
The best food in Chile is in Santiago, and you'll find an interesting cuisine that marries extremely local ingredients (think seaweed from the wind-harried shores of Chiloé Island, high-altitude plants such as rica-rica from the Atacama Desert, and roasted lamb from the vast, arid plains of the Patagonian steppe) and modern techniques.
Visit a couple of the most acclaimed restaurants while you're in Santiago. Run by chef Carolina Bazán, Ambrosia Bistro has the sophistication of her posher restaurant (Ambrosia), without the pretension and the high price tag. Nearby, Boragó has won plenty of plaudits for its thoughtful menu, which explores the length and breadth of the Chilean territory and serves the country's most distinctive ingredients.
Others, such as Salvador Cocina y Café (a humble Downtown eatery that offers more than meets the eye with unusual Chilean dishes) and Liguria (a typical Chilean brasserie) promise modern Chilean dining, just at far more wallet-friendly prices.
I've also got a whole post dedicated to Santiago's best restaurants.
18. Learn about the nation-defining years of the Pinochet dictatorship
Popularity: Mid – it's a huge museum, however, so you shouldn't have any issues visiting.
Modern Chileans don't want to be defined by the harrowing years of the dictatorship, which saw army chief Augusto Pinochet take power of the country in the 1973 coup de etat.
However, the 17 years of dictatorship have shaped modern Chile in significant ways and, I strongly believe that any visitor to this country should spend an afternoon in the harrowing yet unmissable Museo de la Memoria y los Derechos Humanos (Museum of Memory and Human Rights).
It presents a sensitive analysis of the human cost of the Pinochet dictatorship when more than 40,000 people were imprisoned, tortured, or killed.
You could easily spend an afternoon taking in the horrors of the 17 years of military rule, especially with the audio guide an invaluable resource for better understanding the human rights violations committed by Pinochet and his followers.
It's not an easy experience – far from it in fact – but an afternoon in the museum will give you a real insight into a country that is still grappling with its past.
19. Admire Chiloé's whimsical architecture
Popularity: Low – very few foreign tourists come here!
Even though it's not far from the Chilean mainland, the Chiloé Archipelago in the south is one of the richest places of culture and cuisine you can find in Chile.
I've never really understood why so few tourists find themselves on the shores of what is easily one of my top three favorite places in Chile – and it's somewhere that even other Chileans regard with confusion and distance.
However, it's an unmissable place to see a unique way of life that's tied irrevocably to the island's nautical history.
One of the island's biggest draws is its quirky architecture. In the capital, Castro, marvel at the multicolored palafitos (houses on stilts) perched above the water; they are traditional fishermen's houses, with many recently converted into bijou hotels and restaurants.
Dotted across the island and the surrounding islets, you'll also find another unique feat of Chilote architecture: the archipelago's ingeniously assembled wooden churches.
Built for the evangelical Jesuit missionaries, these churches were constructed without a single nail and – because the local people had never seen churches but had seen boats – look quite a lot like upside-down boats. Many are painted in pastel hues and 16 are part of the UNESCO World Heritage List.
20. Slip into Japanese-inspired hot springs
Popularity: High – plenty of foreign and Chilean tourists visit these hot springs, which are probably the country's best known. Avoid weekends, when they're at their busiest.
As a country with a few thousand volcanoes, Chile unsurprisingly is rife with hot springs. The area surrounding Volcán Villarrica, especially northeast of Pucón, has some of the best.
The most famous of them all are the Japanese-inspired Termas Geométricas. With their 17 slate-lined pools and 500-meter walkway painted in a rich Japanese tori-gate red, they've become a bit of an Instagram sensation and can be extremely busy during weekends in the summer months.
However, during the week and outside summer, you'll likely have a pool to yourself. Take a tour or rent a car and drive here; evenings are best as the air temperature drops and you can appreciate the hot water.
21. Hike among dinosaurs in Conguillio National Park
Popularity: Mid – this remarkable national park can be busy at weekends and during January and February; 125,000 people visited in 2019.
On my most recent trip to Chile, I spoke to several guides about their favorite parts of the country. Without fail, they told me one place: the stunningly beautiful Conguillío National Park.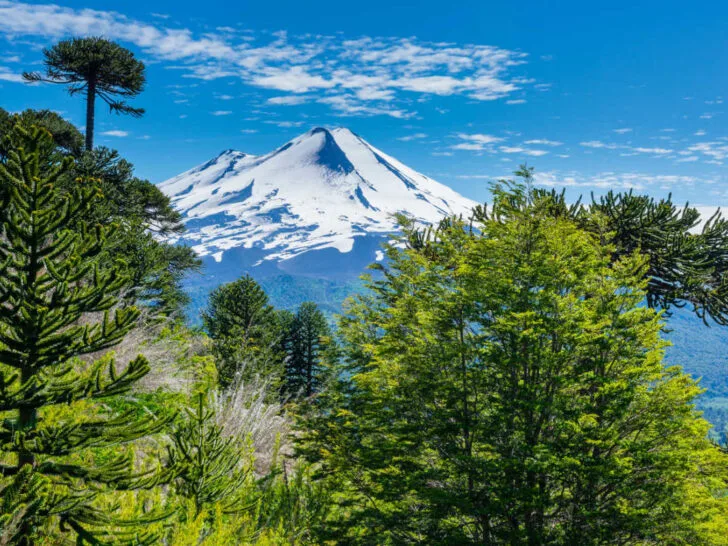 I'd visited a few years previously and discovered its ancient forests, gorgeous blue lakes, and dusty jet-black lava flows from the 40 smoldering craters of Volcán Llaima, the park's centerpiece.
These striking landscapes look like they haven't changed for millions of years – which is why it was used in the BBC's 1990s television series Walking With Dinosaurs. Hiking along one of its handful of brilliant trails, it's not hard to understand why.
22. Ski down the flanks of an active volcano at Nevados de Chillan
Popularity: Mid – this is a popular Chilean skiing destination, although it's far less busy than Valle Nevado and El Colorado near Santiago.
Skiing down the side of a volcano? Yes – this is Chile, after all. On the snowy flanks of three stratovolcanoes, Nevados de Chillán is one of Chile's best ski resorts.
Skiing down the often ash-littered runs that crisscross the southern side of the 3,122-meter (XX) Volcán Chillán is a unique experience, to say the least. Annual snowfall averages 10 meters (XX), and the resort offers a good mix of beginner and intermediate runs, with many of the backcountry stretches formed long ago by lava flows.
These volcanoes are among the most active in Chile, but recent eruptions have been little more than plumes of ash and small earthquakes.
You can also delight in one of my personal favorite parts of the skiing experience: the thermal baths that surround a bar at the resort. It's the ideal spot for an après-ski and a dip to relieve tired muscles.
23. Explore a town without roads
Popularity: Low – few get this far south along the Carretera Austral.
Nothing quite prepares you for Caleta Tortel, easily the most magical of the settlements along the Carretera Austral. This tiny village clings to a green-fringed hill along turquoise waters fed by the Río Baker and is tucked deep into a landscape of rich green fjords and scattered glaciers.
Aside from its truly dazzling location, Caleta Tortel has a unique characteristic: there are no roads here. Instead of pavement, you'll find 6 miles of cypress walkways. At intervals, pretty hexagonal wooden platforms with roofs provide a welcome breather and a vantage point to appreciate the magic of this unique settlement.
From Caleta Tortel you can also take the incredible TABSA ferry to Puerto Natales (another of Chile's spectacular cargo ferry journeys).
24. Search for blue whales along Chile's northern coast
Popularity: Low – few visitors know about this destination. Whales head to these waters from the end of November to mid-April, although the best time is mid-January through March.
The dusty, unassuming village of Chañaral de Aceituno in Chile's Atacama Desert might not look like much, but the surrounding oceans are a haven for wildlife.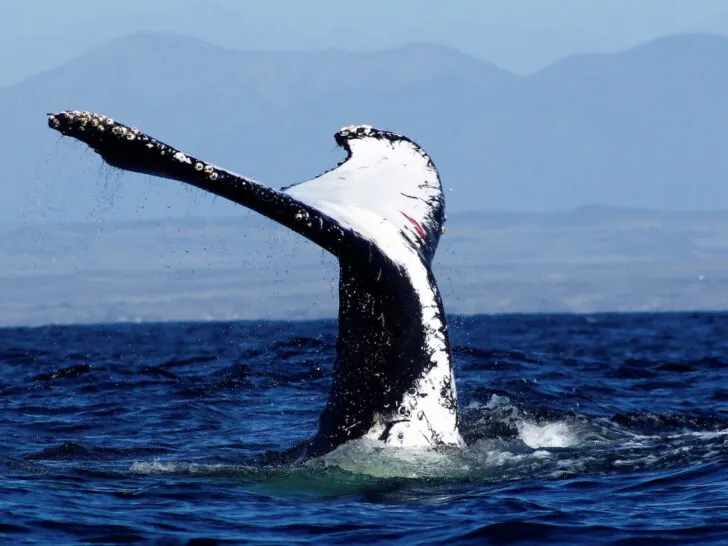 It lies across from Isla Chañaral, the third and northernmost of the three islands that form the Pingüino de Humboldt National Reserve. Here you'll find a small colony of Humboldt penguins, South American sea lions, fur seals, and Peruvian diving petrels.
But, it's beneath the surface where the true stars of the show can be found. An exceptional number of whales pass along these shores, and, because the water is deep here, the chances of spotting blue whales are high. Fin, sei, humpback, and minke whales and orcas are common too, making this stretch of water one of the best places in the country for whale-watching.
25. Embark on the world's southernmost trek
Popularity: Low – some companies such as Lonely Planet have written about this trek, but because of its remote location and challenging nature, few do it.
While Ushuaia might claim to be the world's southernmost settlement, this isn't entirely true. Across the Beagle Channel, the tiny town of Puerto Williams is barely a footnote on most itineraries; however, it's growing in popularity for its Dientes de Navarino trek, a less crowded and more challenging alternative Torres del Paine National Park.
This 33-mile, five-day hike circumnavigates the Dientes de Navarino mountain range, passing through peat bog and bleak exposed rock. Throughout, you'll be treated to staggering views across the island of the jagged snow-dusted peaks, as well as numerous hidden lakes.
It's not a trek to be attempted alone: either have extensive backcountry hiking experience (and a decent GPS) or go with a guide (I recommend Explora Isla Navarino). If you get stuck or, more likely, lost, there's no one around to help.
26. Visit Pablo Neruda's favorite house, Isla Negra
Popularity: High – mostly with Chilean tourists, though.
Few writers have left quite the same mark on Chilean society as the Nobel Prize-winning Pablo Neruda, the country's most acclaimed poet.
While Neruda loved many things (women and alcohol, mainly), another of his great loves was architecture, building three houses where he collected whimsical souvenirs from his travels around the world.
La Chascona in Santiago and La Sebastiana in Valparaíso are worth a visit, but his favorite – and mine – is the beachfront Isla Negra. A beautiful, boat-inspired home, it faces out into the ocean and is just a short drive south of Valparaíso, making it an easy day trip.
27. Go ice trekking on Grey Glacier
Popularity: High – this is the most popular glacier hike in the country.
Chile has both fire and water in spades. But it also has a wealth of glaciers, many of which can be visited by boat or, in other cases, on foot. The most popular place for ice trekking is on Glacier Grey, the mammoth finger of ice that slips down from the Southern Patagonian Ice Field in Torres del Paine National Park.
Aside from the experience of climbing through tunnels in the ice, peering into the deep fissures, and appreciating the sunshine refracted off the deep-blue ice, the views of the surrounding landscapes of Torres del Paine make this a particularly incredible place to go ice trekking.
Because trips depart from Campamento Grey, one of the campgrounds on the W and O trails, you can include it in your hiking itinerary without too much difficulty.
28. Sample curanto, a traditional fish stew cooked in the ground
Popularity: Low – Chiloé is blissfully under the radar for most travelers.
With Chile's 4,000-mile coastline, it should come as no surprise that Chileans love seafood. One of the most unusual preparations goes far beyond the typical dishes of grilled fish and is only found in Chiloé.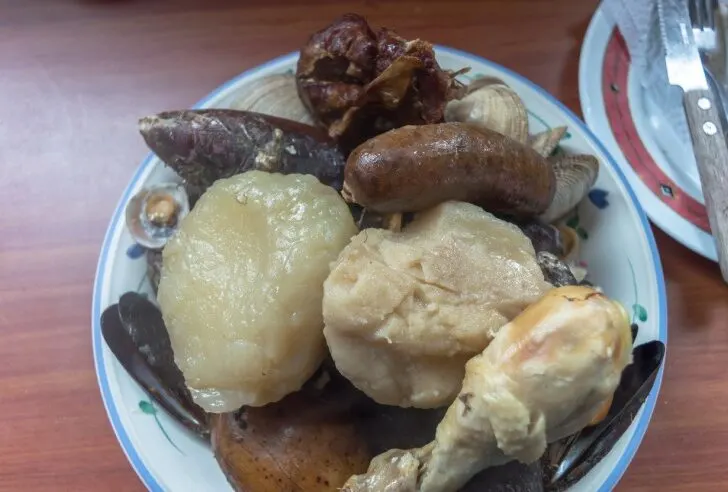 Curanto is a combination of local ingredients, including longanizas (sausages), chicken, and shellfish, plus potatoes, chapeles (wheat and potato dumplings), and sometimes milaco (dumplings made from mashed potato and filled with crispy pork).
However, what makes it a real spectacle is the fact that it's cooked in a hoyo (hole) dug into the ground and lined with hot rocks. These are covered with huge nalca leaves and a layer of turf, which trap the steam and moisture.
The process can take up to five hours, making it as much a social gathering as a dining experience.
29. Soak up the incredible views of Bahia Ultima Esperanza at my favorite Chilean hotel
Popularity: Mid – I'm never sure why this hotel isn't fully booked throughout the tourist season.
Most visitors to Chile will spend a night in Puerto Natales, the gateway to Torres del Paine National Park. However, while accommodation abounds in the town itself, the best place to stay is a little further out at my favorite Chilean hotel: Simple Patagonia.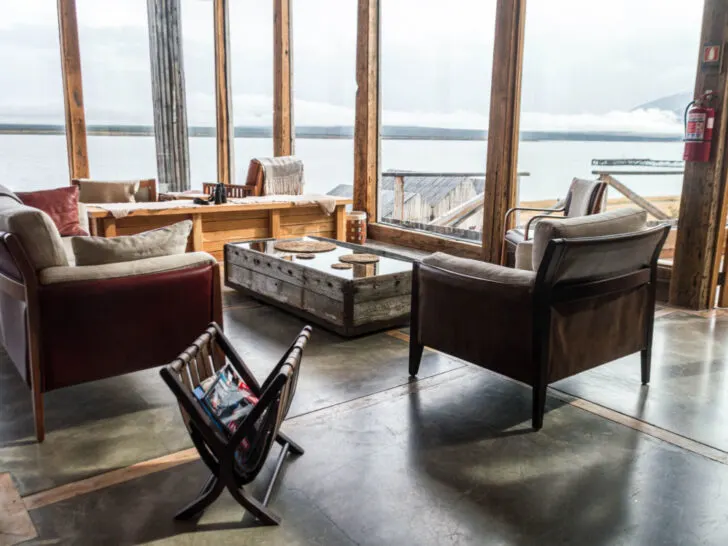 On clear nights, sunsets across Seno Última Esperanza (Last Hope Sound) are spectacular from the vast windows of this fjord-side Simple Patagonia, which channels the design of the simple barns that once populated the region.
Inside, expect warm, modern design, with underfloor heating, large tiled baths, and astonishing views from the living and dining area and bedrooms (best are rooms 8 and 11).
I still dream about the sunsets I saw from this hotel.
30. Discover "Chile's Yosemite"
Popularity: Low – because of the fact you need to hike in and out, it's only popular among avid climbers and hikers.
If you truly want to go beyond the beaten trail in Chile, there are few candidates better than Valle Cochamó. Referred to as Chile's Yosemite, this valley is defined by steep granite cliffs, which are popular among climbers and hikers. The appeal here is its remoteness – it's accessible only on foot.
There are a clutch of trails and lodging in the area, which can only be visited from November through mid-April, when rainfall is lower but there's enough water to keep the waterfalls gushing.
31. Sleep overnight in a Mapuche ruka
Popularity: Low – few tourists even know the Mapuche exist, let alone that you can go and stay with them!
Few visitors to Chile know about the country's indigenous groups. These include the Mapuche, who account for four percent of the population. I was curious to learn more about Mapuche life, so visited the community of Llaguepulli, on the shores of Lago Budi.
It's one of around 120 Mapuche communities in the Araucanía region but one of the only that invites visitors to come and spend the night in a traditional ruka, a wooden dwelling historically used by the Mapuche, and which is built with coigüe trunks and Peruvian feathergrass.
They'll also show you around their community, which is mostly self-sufficient thanks to their farms, and talk to you about Mapuche spirituality around a wood fire.
People mistakenly view Chile as a country that has lost much of its indigenous culture – but this experience shows the opposite.
---
Ready to plan your trip to Chile? The Ultimate Chile Itinerary For Ten Days and Two Weeks will help you create a plan of action, while 8 Incredible Places to Visit in Chile For Your Next Adventure will help you shortlist the areas you want to visit. Make sure to read through The Best Time to Visit Chile: By Region and Season for the lowdown on when you should be visiting the country, depending on what you're looking for from the trip.