Snow dappled mountains, carved into glistening ridges by the forces of nature over millennia; lush vines heavily laden with juicy grapes for wine and pisco; white sandy beaches untouched by human hands: welcome to Chile, one of the world's most diverse and beautiful countries.
There are some famous Chile tourism attractions that you can't have failed to have heard about: Torres del Paine National Park, Easter Island, San Pedro de Atacama.
But what about the thousands upon thousands of other spellbinding places to visit in Chile that you've never heard anyone mention before?
As a 4,270-kilometre squiggle of fertile river valleys and vertiginous Andean peaks that becomes a frayed ribbon of uninhabited Patagonian fjords, it's fair to say that there's a lot of tourist attractions in Chile to encounter – if only you find out about them.
This is a real problem because many articles for large travel publications and the destinations listed on Trip Advisor focus predominately on the famous and increasingly crammed "highlights" – at the expense of the truly unique and barely-discovered locations which Chile is gloriously privileged to have in spades.
Why should you consider the 7 under-the-radar Chile tourism destinations on this list?
Overtourism was shortlisted by the Oxford English Dictionary as one of its words of the year for 2018, inspired, in no small part, by the protests that ripped through much of Western Europe as enraged wildfire this summer, oming to a head in cities such as Barcelona and Venice.
You might already feel you're helping to combat the issue of overtourism by travelling to Chile rather than Europe: Chile received a paltry 6.5 million visitors in 2017 compared with the 82 million that visited Spain in the same year.
Despite this, the pressure is still on for Chilean tourist destinations. Increasingly, tourists are attracted to the same locations, many of which are struggling to cope.
Torres del Paine National Park, the tourist gem in the Chilean crown and ranked by most as the top thing to do in Chile has seen visitor numbers soared from 128,000 annually in 2007 to 264,000 in 2017.
However, in 2017, controls on the numbers of hikers on the O Circuit, the longer, 110-kilometre trek, were imposed.
Fires, caused by unattended camping stoves, have also ransacked the park on numerous occasions, resulting in thousands of hectares of forest being destroyed.
In 2018, the municipal body of Isla de Pascua (Easter Island) implemented rules that restrict the length of time that visitors can stay on the island, with a limit on annual tourist visitors in the works too, all due to concerns regarding their ecological impact on the islands fragile ecosystem.
Ultimately, although overtourism in Chile might not yet be hitting world headlines, the pressure to manage increasing tourism numbers is starting to be felt.
And the answer?
Opting for under-the-radar travel destinations and experiences.
Planning Your Trip to Chile?
Save time, stress & money with a customized travel itinerary planned for you by a Chile expert
What previous clients have said:
"It's refreshing to find someone with insider knowledge that can take you off the beaten track, away from the mainstream. I particularly liked the detail you give; where to stay and your favourite places. We stayed in some lovely places because of your knowledge, places that we would probably never have found. I also liked the fact that we could ask you questions whilst on the move. Lots to like Steph!"
Sharon, United Kingdom
Traveled to Patagonia, January to February 2019
It's for this reason that I've compiled this list of seven Chile tourist attractions, which combine both off-the-beaten trail destinations with a focus on more sustainable tourism.
Also, don't miss my six top tips for travelling responsibly in Chile at the bottom of this article.
1. The Elqui Valley, Coquimbo
With its sun scorched mountain sides and thick strip of verdant vineyards tracing the edges of the Río Claro, the Elqui Valley is a picture of striking natural landscapes and absolute tranquillity.
It's also easily one of the top under-the-radar places to visit in Chile and it's made its way onto the New York Times' 52 places to go in 2019 list.
It gets a handful of international tourists but is most popular among Chileans, who head out here for a long weekend enjoying the valley's most treasured produce: pisco.
This brandy liquor, distilled from muscat grapes, can be sampled at various distilleries along the length of the valley: Fundo Los Nichos, the oldest in the country, and boutique Aba, who still use traditional copper pots, were my favourites and you can't find their pisco outside of the valley.
Another thing to do in the Elqui Valley is to sip pisco in rainbow coloured cocktails in the sunny back garden of the Restaurant Durmiente Elquino in Pisco Elqui, the main town.
Perhaps the region's quirkiest aspect is its long-established association with new-world energy and aliens.
Paihuano, one of the villages that sits along the main road through the valley, is the site of an alleged "UFO crash" in 1998, while you can find tours to revive your energy levels with meditation pyramids and quart baths.
This mystical connection is perhaps mostly thanks to the region's exceptionally clear night skies, which has led to an explosion of observatories open at night for star gazing.
Observatorio El Pangue, run by by a team of French and international astronomers, is widely considered the best.
Where to stay in the Elqui Valley
Within Pisco Elqui, both the Cabañas Elquimista ($50,000 CLP ($59 USD) double without kitchen, $75,000 CLP ($89 USD) double with kitchen) and the Cabañas Caballieri ($60,000 CLP ($71 USD) two-person cabin without views, $110,000 CLP ($130 USD) two-person cabin with views) are beautifully decorated and have enchanting views of the valley and swimming pool access (a boon, given temperatures reach 35˚C here in summer).
To get as far away from civilisation as possible, the beautifully-preserved Casona Distante ($86,000 CLP ($102 USD) double) tucked down the very southern end of the valley is a perfect detox location.
You will need a rental car to get here (I always recommend Rental Cars, who generally have the cheapest prices and provide insurance details in English) as there is no public transport that goes as far as the hotel.
Key tips for how to visit the Elqui Valley responsibly
Organise a tour of the Elqui Valley with Better Places Travel, who book you with local tour agencies that focus on sustainable tourism, and who can organise trips to observatories and pisco distilleries.
2. Taucú, Biobío
Chile's central coastline that runs from Valparaíso south to Concepción gets little attention from international tourists.
Although Pichilemu is the country's self-proclaimed capital of surf thanks to its abundance of big waves, there are plenty of other spots further down the coast that appeal to surfers, lovers of spectacular coastal landscapes and those looking to escape into the countryside alike.
I drove the coastal road from Consitución to Taucú, passing a length of gloriously white sands converging upon azure waves as I went.
The tiny fishing village of Buchupuero is home to a crescent moon of sand and is known by local surfers for its consistent and long left breaks, but I fell in love with Taucú.
This shabby hamlet has yet another astounding left-hander, plus rugged cliffs and desolate cliffs for hikes and a series of wetlands lining the Río Taucú that provides refuge to great egret, burrowing owls, horned coots and neotropic cormorants. You can visit it with a spot of SUP.
Where to stay in Taucú
Ruka Antu Eco Lodge ($131 USD) double) has stunning views of the beach from its second-floor bedrooms or from its hot tub on the hammock-slung front terrace and offers a unique escape from civilisation, tucked just a minute's walk from the beach.
Key tips for how to visit Taucú responsibly
Part of the attraction of this stretch of coastline is its truly untouched nature and fact that you're unlikely to spot another international tourist. To some degree, the locals want to keep it this way – and I am reluctant to share my experience because it's one of those places that you want to protect from the damages of tourism.
I visited as part of a tour with Better Places Travel who found me lodging with a sustainable local tour operator.
To get here, it's easiest to hire a rental car in Talca or Chillán via Rental Cars.
3. Cerro Castillo National Park, Aysén
Although Torres del Paine National Park continues to attract visitors to Chile in their thousands, if you're seeking a quieter chance to appreciate Patagonia's desolate yet strikingly beautiful wilderness, Cerro Castillo National Park is the best place to visit in Chile.
Formed from metamorphic basalt rock, Cerro Castillo (Castle Hill) – which is shaped like a castle! – dominates the national park and is surrounded by cyan lagoons and scrubby forest of Calafate bushes and lenga.
Among the top things to do here are day hikes, with the most popular the six-to eight-hour Sendero Mirador Laguna Cerro Castillo.
It's a 14-kilometer climb up the southern flank of Cerro Castillo for spellbinding views across the park's eponymous mountain, beneath which lies a glacial lake.
You can also embark on the 47-kilometer Cerro Castillo Traverse, starting in the east of the park and cutting through west for even more stunning viewpoints of glaciers and deeply carved river valleys.
Both are easy enough without a tour, although you'll want to check out this guide to the Cerro Castillo Traverse at Adventure Alan .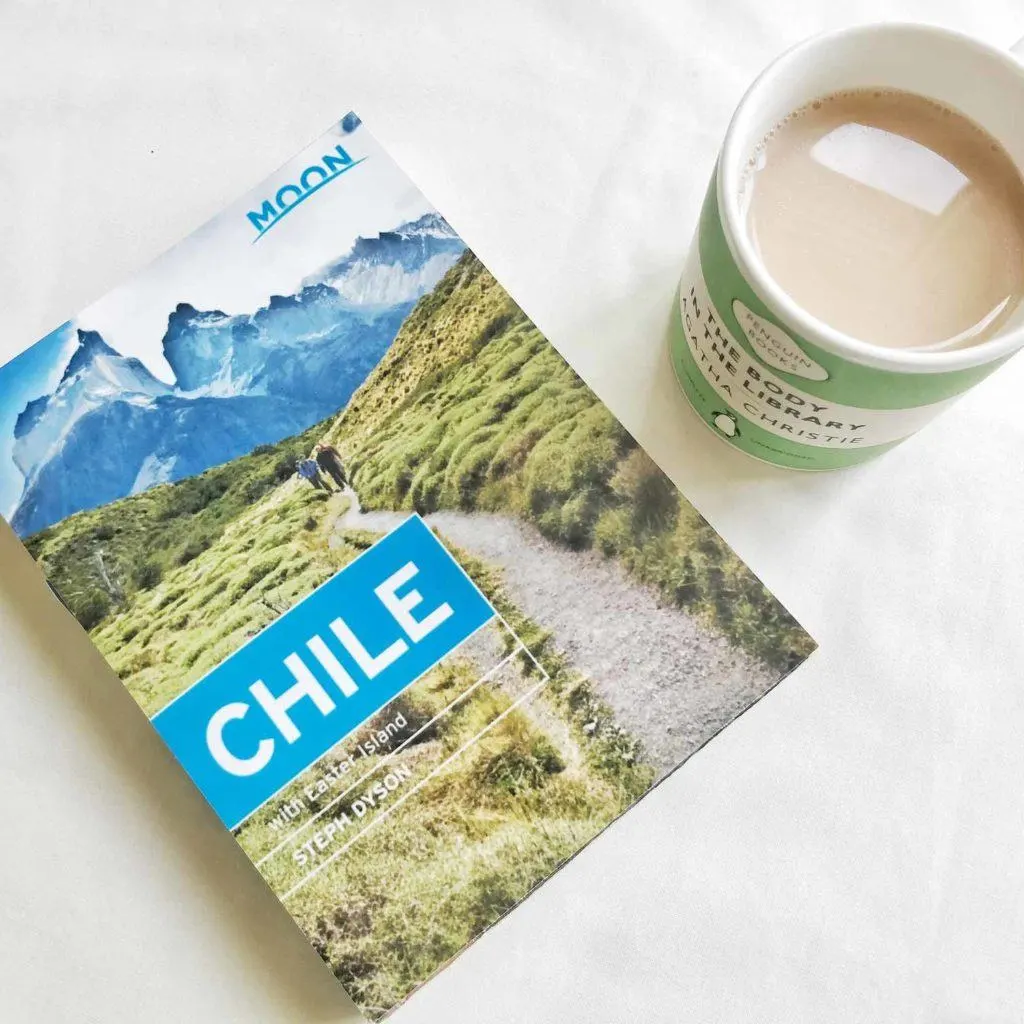 Need more inspiration?
You'll find even more detailed itineraries, off-the-beaten-path gems, hiking routes and accommodation, restaurant and tour recommendations to suit your travel style in my brand-new guidebook, Moon Chile.


Where to stay in Cerro Castillo
Villa Cerro Castillo is the village that lies on the outskirts of the park and is right on the Carretera Austral south of regional hub Coyhaique.
The best place to stay is Senderos Patagonia ($12,000 CLP ($15 USD) dorm, $5,000 CLP ($6 USD) camping), a very simple refugio-style hostel that attracts a backpacker and hiker crowd, and is run by locals who can offer invaluable advice about the trails.
For more comfort, Refugio Cerro Castillo ($131 USD double) is a smarter option with views of Cerro Castillo mountain from the bedrooms. The breakfast is also good and it has a homely vibe.
Bear in mind that for hiking the Cerro Castillo Traverse where you camp in remote camping spots, you will want good quality camping equipment (check out my guide to packing for Patagonia) as it can get seriously cold in spring (October and November) and fall (March and April) and snowfall is not uncommon.
Key tips for how to visit Cerro Castillo National Park responsibly
One of the key ways to enjoy Cerro Castillo National Park and to help it avoid succumbing to the same fate as Torres del Paine National Park is to plan your visit outside of the peak months of January and February, when it's rammed with hikers.
4. Patagonia National Park, Aysén
An hour's drive north of Cochrane on the Carretera Austral, the 81,000 hectares of former grazing land that make up Patagonia National Park offer some of Patagonia's most captivating landscapes and hiking.
Although there's no glaciers here, what you do encounter are 12 trails to hidden lagoons, scrubby grasslands and territory that is quietly being returned to its natural state, with guanaco, rhea and even puma now inhabiting the park's boundaries.
My favourite hike was the 23-kilometre Lagunas Altas, which climbs up into the flanks of Cerro Tamanguito for breathtaking views across a series of glimmering lagoons.
These looked particularly magnificent when contrasted against the deep, fall blush of orange from the lenga trees.
For the more adventurous, you can go further and hike the three- to four-day, 52-kilometre trek known as the Traversía Jeinimeni-Avilés or Sendero Valle Hermoso-Valle Chacabuco that continues north across the mountains to finish at Lago Jeinimeni just south of Chile Chico – a route for experienced hikers only due to a number of river crossings.
There's very little yet written about this route but this provides an overview. You can find plenty more information about hiking and the park in general on their official website.
Transport to the park is very difficult: you can hitchhike from Cochrane, jump on a bus heading north from the same town and get off at the turning for the park (from where it's a further 11 kilometres to reach the entrance).
Alternatively, hire a car in Coyhaique (check out Rental Cars for the cheapest prices) and drive down the Carretera Austral.
Where to stay in Patagonia National Park
The facilities in Patagonia National Park are superb and there's a range of camping grounds dotted throughout the park.
The most accessible, and within walking distance of the restaurant and cafeteria, is the Los West Winds Campground ($8,000 CLP ($10 USD), open October through April), with space for tents, a toilet block with hot showers and covered dining areas and it's at the start of the Laguna Altas trail.
For a luxurious approach to the park, The Lodge at Valle Chacabuco ($325,000 CLP ($385 USD) double) has exceptional views across the steppe of the valley, and beautiful bedrooms decorated with black and white photography of the park.
You can also stay in nearby Cochrane, although accommodation options are limited. Comfortable but a little shabby, Hostal Beraca ($25,000 CLP ($30 USD) double, $15,000 CLP ($18 USD) per person) has a superb breakfast cooked up by the owner that includes sopapillas, home-made kuchen, bread and jams.
Key tips for how to visit Patagonia National Park responsibly
The sheer fact of visiting the park, rather than others that receive far more tourists, is helping to support sustainable tourism in the region.
The money you spend, whether in the campsite, the excellent restaurant and café or luxurious lodge will go towards the park's rewilding projects, which include restoring the park's natural ecosystems and a rhea breeding centre.
5. Cucao, Chiloé
Chiloé remains Chile's best-kept secret and even if you've heard of the colourful fisherman's palafitos in Castro or admired the architecture of the island's 16 UNESCO World Heritage churches, it's unlikely you've heard of the fishing hamlet of Cucao on the western coast.
Here, southern river otters float in the brackish waters of Lago Cucao and the white sand dunes and beach that border the village often grant views of blue and humpback whales and dolphins.
On the northern skirts of the village lies Chiloé National Park lies with its range of short (normally a few hour-long) trails.
However, easily the most spectacular is the Sendero Cole Cole, a 24-kilometer hike north that passes through thick forests and alongside clifftops with stunning ocean views to end at the white sand beach azure waters of the remote Playa Cole Cole – where you'd be forgiven for thinking you'd been transported to the Caribbean.
You can find information about this route here in Spanish, although lodgings in Cucao can provide more up-to-date information.
Where to stay in Cucao
Quite possible my favourite hotel in all of Chile, Palafito Cucao Hostel ($65,000 CLP ($77 USD) double) has truly sensational views of Lake Cucao from its living room and bedrooms and is set in a palafito-inspired building built from locally sourced wood.
From the living room, I even spotted a southern river otter floating in the lake outside.
Key tips for how to visit Cucao responsibly
For many visitors, the only reason they will have even heard of Cucao is because of the art installation, the Muelle de las Almas.
Unfortunately, it's become a hugely famous Chilote tourist attraction and visitor numbers are now so high that queues for a selfie on the pier can reach several hours long.
Skip these insane queues and instead organise through Palafito Trip (the tour agency of Palafito Cucao Hostel) trekking or horseback riding to the Muelle del Tiempo, another installation by the same artist and which is not yet fully open to the public.
On the tour, you also visit another spectacular beach and can choose to camp there for the night.
6. Lago Budi, Araucania
Definitely the most unknown tourist destination in Chile on this list, Lago Budi is a lake very close to the coast, a two-hour drive from regional capital Temuco.
The green shores of the lake are settled by small communities of Mapuche people, the indigenous group that inhabited Chile from Concepción south to Chiloé before the Spaniards arrived.
Following centuries of mistreatment and persecution by the Spaniards and then the leaders of independent Chile, Mapuche-Chilean relations remain strained.
One of the only ways to really learn about Mapuche customs and their lifestyle is with a visit to the welcoming community of Llaguepulli.
Not only can you spend the night in a traditional ruka, a wooden dwelling built from native woods, but they also offer workshops and tours where you can sample and even cook Mapuche cuisine, learn how to play palín (a Mapuche sport similar to hockey) and get a masterclass in the medicinal properties of the plants that they grow in their organic garden.
At night, a talk on Mapuche world views and spirituality – including the importance of machi (shaman) within their cosmovision – are held around a fire in one of the rukas.
Where to stay in Lago Budi
Accommodation is in ruka ($60,000 private bath) or cabins ($57,000 for two people) and include all meals, cooked by one of your Mapuche hosts. Bear in mind that you will need a rental vehicle to get to the community, as no transport is offered.
You can find vehicles in Temuco with Rental Cars.
Key tips for how to visit Lago Budi responsibly
Staying with a local indigenous community who have determined the boundaries of how they wish tourism to operate is one of the most responsible ways of seeing Chile and guarantees a truly unique experience – particularly as few visitors are even aware of Chile's indigenous heritage.
To really get the most out of the experience, I recommend that you do some research into the history of the Mapuche before you arrive (Chile Precolombino have some excellent information in English).
Note that all of the tours are in Spanish but if you contact the community directly, they may well be able to organise an English translator for an additional fee.
7. Caleta Tortel and Villa O'Higgins, Aysén
Nothing quite prepares you for Caleta Tortel, a quirky village close to the southernmost end of the Carretera Austral.
What makes it so unique is not just its setting on the shores of a milky, glacial-fed fjord, but the fact that it doesn't contain a single road: instead, ten kilometres of cypress-wood walkways crisscross through the village, hovering at times above the waters.
Although it's an aesthetically fascinating place, it's also within a short boat trip ride of various glaciers and the macabre Isla de los Muertos ("Island of the Dead"), a graveyard for a group of 33 forestry company workers who colonised the zone between 1904 and 1908 and then all died in mysterious circumstances.
Continuing southeast, the Carretera Austral finally reaches its conclusion in the remote hamlet of Villa O'Higgins, the last settlement along the Carretera Austral, and which was only reached by road in 1999.
This is also the starting point of the remote but spectacular crossing to El Chaltén.
Both Caleta Tortel and Villa O'Higgins can be reached by private transport, but your own rental vehicle can grant greater freedom and can solve the issue of low frequencies of buses that can be an issue.
Where to stay in Caleta Tortel and Villa O'Higgins
The most comfortable lodgings in Caleta Tortel are at Entrehielos Lodge ($103,000 CLP ($122 USD) double), which provides gourmet Chilean dining alongside cosy bedroom. A cheaper alternative is Residencial Brisas del Sur ($30,000 CLP ($36 USD) double) a utilitarian but neat option in a family home with pretty views across the bay.
In Villa O'Higgins, the best place for meeting other backpackers, cyclists and road trippers is El Mosco ($45,000 CLP ($53 USD) cabin or double, $9,000 CLP ($11 USD) dorm, $6,000 CLP ($7 SUD) camping) with various different types of accommodation, from camping through to dorms, and really pleasant private doubles, all of which have kitchen access. They're a great source of travel information, particularly for the crossing to El Chaltén.
The more luxurious Rumbo Sur ($156,000 CLP ($185 USD) double) has a hot tub looking west across the mountains and beautifully decorated bedrooms with all the comforts you need, plus an excellent breakfast.
Key tips for how to visit Caleta Tortel and Villa O'Higgins responsibly
Be aware that in Caleta Tortel, water and electricity are at a premium as they are supplied by an hydroelectric turbine that runs dry of water during the summer months, so be thoughtful with your use of these resources.
Rubbish disposal is also a huge problem for both, so avoid leaving too much waste or take it away with you.
6 simple sustainable tourism tips for Chile
Hopefully I've whetted your appetite for these seven under-the-radar Chile tourist destinations, which fit well with the following simple tips for travelling more responsibly.
1. Travel Better
Book through tour companies who focus specifically on sustainable tourism and search out local providers offering rural or indigenous tourism such as those at Lago Budi.
Although I'm a huge advocate for independent travel, going with a tour company that understands the local context and works directly with local people can help to mitigate issues that are often found when it comes to mass tourism.
Not does this allow the local people themselves to be in control of how tourism is implemented and how it will impact their lives, responsibly-managed tourism in these contexts can also have a truly positive impact by stimulating the economy through new jobs.
2. Avoid Airbnb
Ok: Airbnb. Sure, it might be hugely practical but its impact is being widely felt across the world, leading to housing shortages for local people when landlords realise that they can earn far more through short-term rentals than long-term rentals for the local populace.
A better alternative in Chile is to make use of the plenty of excellent accommodation options, which range from locally-run hostels and hotels, cabañas for those searching for independent flat-like lodgings, and homestays.
Yes, there are some people using Airbnb in Chile as it was initially intended and only rent out a spare room in their house, however, this isn't always the case, so either do your research or opt for more sustainable, locally-run lodging and see your money going directly to the community.
3. Travel out of season
I've written about the best time to visit Chile depending on the destination, however, the most responsible time to visit certainly places in Chile isn't necessarily the same.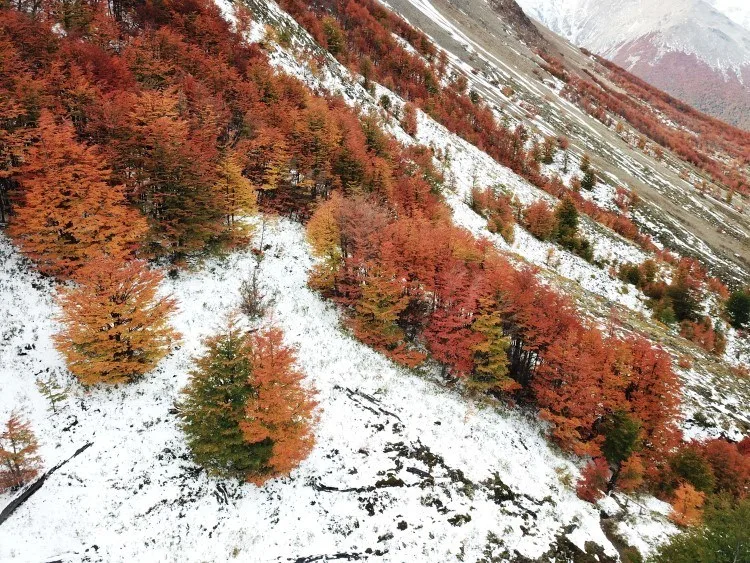 For Torres del Paine National Park, for example, peak season of December through February sees trails packed and huge amounts of pressure on tourist infrastructure – and actually makes the whole experience (unless you really love crowds!) less than ideal.
Instead, visit in winter or the shoulder seasons of October through November or March when there are fewer other visitors and the weather is still good.
Easter Island is another famous place in Chile at risk of overtourism, particularly during the months of January and February, the latter of which sees the annual Tapati Rapa Nui festival take place.
Visitor numbers can reach up to 20,000 during these months, which, on an island that's only 163 square kilometres, can feel beyond busy.
Instead, April through October are still excellent months for travel – and great for a budget trip to Easter Island.
4. Ditch Trip Advisor's "Top Ten" Lists
Yes, Trip Advisor can feel helpful for identifying where you want to visit, but going beyond the idea of Chile "must see" destinations and all across the globe is a key step towards defusing the pressures caused by overtourism.
Part of the issue, as you'll soon recognise, is that many of these destinations no longer look like the tranquil, bucolic paradise you might have seen on Instagram or online: there are so many tourists that they're often overrun.
To overcome this, read locally-based blogs (oh hello there!) where you can find out about all of the destinations worth visiting in Chile – not just the handful of most famous sites that writers or visitors have parachuted in to see.
5. Stay Longer
I understand that for most people, a vacation to Chile will last two weeks or a maximum of three if you're lucky due to all sorts of different restrictions outside of their control.
But to become a truly responsible traveller, it pays to extend your trip. Not only do you see a place in a more profound way, but you don't parachute in just for the "highlights", a decision that sees you spending your money in more places – and being able to promote a more diverse range of destinations when you return home.
Yes, I've written itineraries for ten days and two weeks in Chile, but I've also focused on delving even deeper into this part of South America: read my one-month Patagonia travel itinerary for more ideas on how much there is to see!
6. Go single-use plastic free
I recently took up the challenge of travelling without using single-use plastic – which, was genuinely far easy than I had expected.
I charted my experience in this article about eco-travel and how to be a more responsible traveller which, although it refers to a trip I took to Guatemala, offers tips that are still highly applicable to Chile. The post also includes recommendations for putting together your own plastic-free travel toolkit!
Pin this article for later!