Chile is such a long, geographically diverse country that it is difficult to pin down one top time to go. The best time to visit Chile depends a lot on which part you're headed to and what you want to do there.
Whether you plan to unleash your inner explorer in the Atacama Desert, spot wild cats in Patagonia's national parks, or ski the slopes overlooking Santiago, read on for a tailor-made guide to when to go to Chile.
El Norte Grande: the Atacama Desert and Beyond
The Atacama, the world's driest desert with an average of six days of rainfall a year, is a pretty solid year-round destination.
It's hard to pick a time to visit that isn't a good time for eyeballing its Martian landscapes and flamingo-dotted lakes.
San Pedro de Atacama and the Atacama Desert in November through March
November to mid-March offers the best weather for sunbathing. Rain, while unlikely, makes token Atacama activities such as visiting the salt flats a no-go as the landscape and infrastructure are – unsurprisingly – poorly adapted to deal with downpours.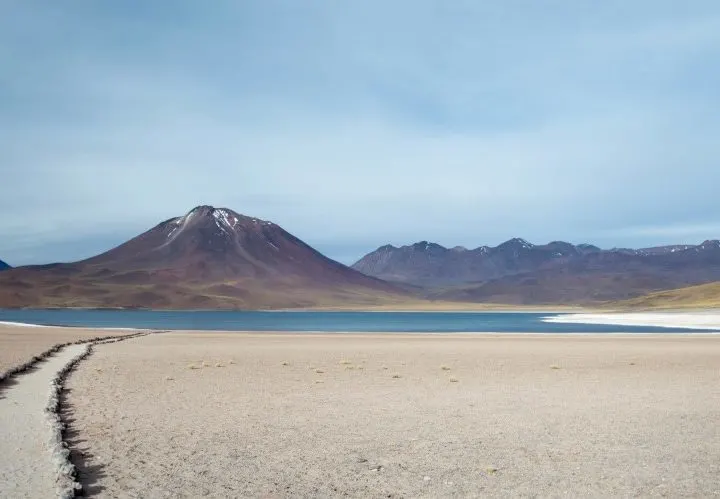 To cut the (albeit very slim at 5%) risk of a dampener on your adventure, visit the Atacama Desert outside of January, the month when most rain usually falls.
The summer months are also the best time for star gazing in the north of Chile, as it's when you get the best views of the milkyway – just make sure you avoid the days around and of the full moon.
Peak season in San Pedro de Atacama and in other popular destinations in the region, such as the cities of Antofagasta and Iquique, runs from December to April.
As always, visit off-peak for fewer tourists and cheaper prices, or head to protected areas like Reserva Nacional Las Vicuñas and Parque Nacional Lauca where there are rarely many other visitors.
San Pedro de Atacama and the Atacama Desert in July
Another month to watch out for is July, when snowfall (as unlikely as it sounds in the desert) can close off a number of popular attractions including the Geysers del Tatio, Piedras Rojas and the Salar de Talar.
Planning Your Trip to Chile?
Save time, stress & money with a customized travel itinerary planned for you by a Chile expert
What previous clients have said:
Steph's itinerary exceeded all expectations. She provided off the beaten path hikes, great restaurants and accommodations, and very helpful local contacts.
Due to the weather, we had to deviate from our original plan, however, Steph quickly responded to our email during the trip with further recommendations. Her service took all the guesswork out of planning our vacation and lead to the most fun and unforgettable trip we have ever had!
Catherine Bradley
Traveled to Chile and Patagonia in Dec 2019/Jan 2020
For cultural flare, time your visit to coincide with regional festivals such as el Carnavalón, celebrated in the regions of Putre, Socoroma and San Miguel de Azapa (near to the city of Arica) 40 days before Lent begins, and the famous Fiesta de la Tirana, celebrated in the Tarapacá region on July 12th through 18th, in which locals don masks and dance la diablada, the 'dance of the devil'.
---
El Norte Chico – La Serena and the Elqui Valley
The fertile, rolling hills of this region – and the Elqui Valley in particular – are renowned for two things: pisco, a flavourful brandy distilled from sun-dried grapes, and NobelPrize-winning poet Gabriela Mistral.
La Serena and around in October through March
October through to March is the perfect time to soak in the lush landscape in all its green glory, as there are usually some short, heavy rains (not enough to disrupt your travel plans).
The Elqui Valley boasts some of the world's most mesmerising skies, and the Pangue Observatory (one of many observatories in the valley) is home to one of the world's biggest public telescopes.
To make the most of this, be sure to check the lunar calendar in advance to avoid the full moon (likewise for stargazing in the Atacama Desert).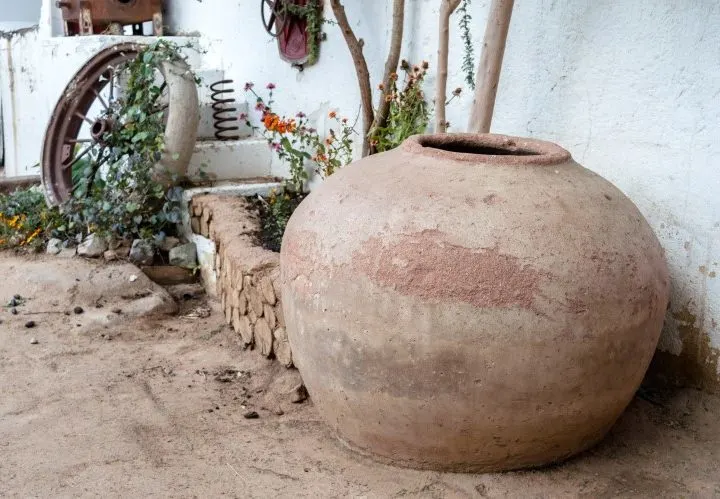 The colonial architecture, lazy beaches and flashy sunsets of La Serena are most visited during the summer months of December through March.
To avoid overcrowding, go off-peak (January and February are the busiest months) but be aware some touristic activities might not be running in the Elqui Valley if you plan to travel there immediately afterwards.
The shoulder season – October to November and March and April are normally dependable times to go, and you can expect significantly lower accommodation prices to boot.
Luckily, the valley's pisquerias (pisco distilleries) are generally open for tours and tastings year-round. Los Nichos and ABA are some of the most interesting boutique pisco producers to check out.
For a memorable Christmas, visit the religious festival in the mining town of Andacollo from December 24th to 26th, where copper, a natural resource etched into the region's history, is celebrated..
The Norte Chico in September through November
Don't miss a trip to Parque Nacional Llanos de Challe, a little-known national park about three-hours north of La Serena.
Every few years, coinciding with El Niño (a phenomenon that sends weather systems a bit loco for the year), the Atacama Desert breaks into bloom as seeds buried into the sand finally get a chance to germinate due to rare rainfall brought by the weather change.
Parque Nacional Llanos de Challe normally has the best blooms, although you'll need your own car to get there. Otherwise, the sides of the motorway that connects Vallenar with Copiapo are also often covered in spectacular pink blossoms.
You can witness this event normally between September and November.
---
Northern Central Valley – Coastal Cities and Wine Country
Valparaiso and Viña del Mar in December through February
Valparaiso and Viña del Mar, coastal cities in the north of Chile's central valley, are glorious in the summer sun.
These and nearby beaches get pretty busy from December through to February as popular holiday destinations for locals, so steer clear if crowds aren't your thing; September through November and March and April are still warm enough for enjoying the beach, although be warned that the water here is always cold.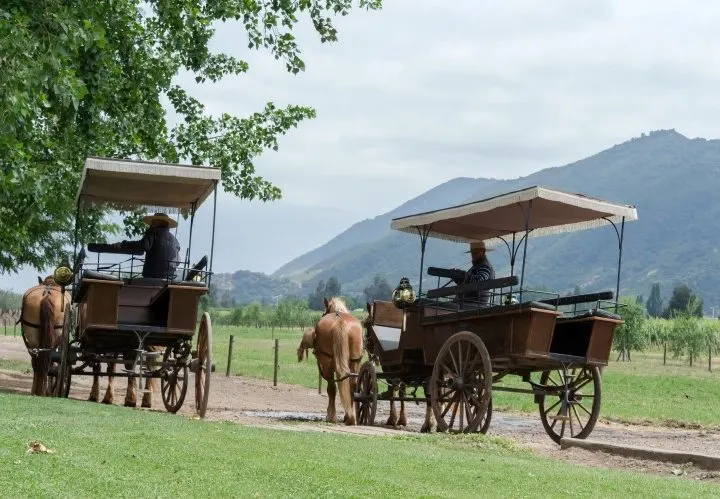 If you're a party animal, Valparaiso on New Year's Eve is unmissable, with a world-famous firework display and edgy parties in Chile's most bohemian city – just be sure to book your accommodation months in advance.
For festival enthusiasts, the biggest and most famous music event in Latin America, Viña del Mar's International Song Festival (dubbed the 'Eurovision of the South') is held annually the third week in February.
Past performers have included the likes of Morrissey and Elton John alongside latino favourites Shakira and Daddy Yankee.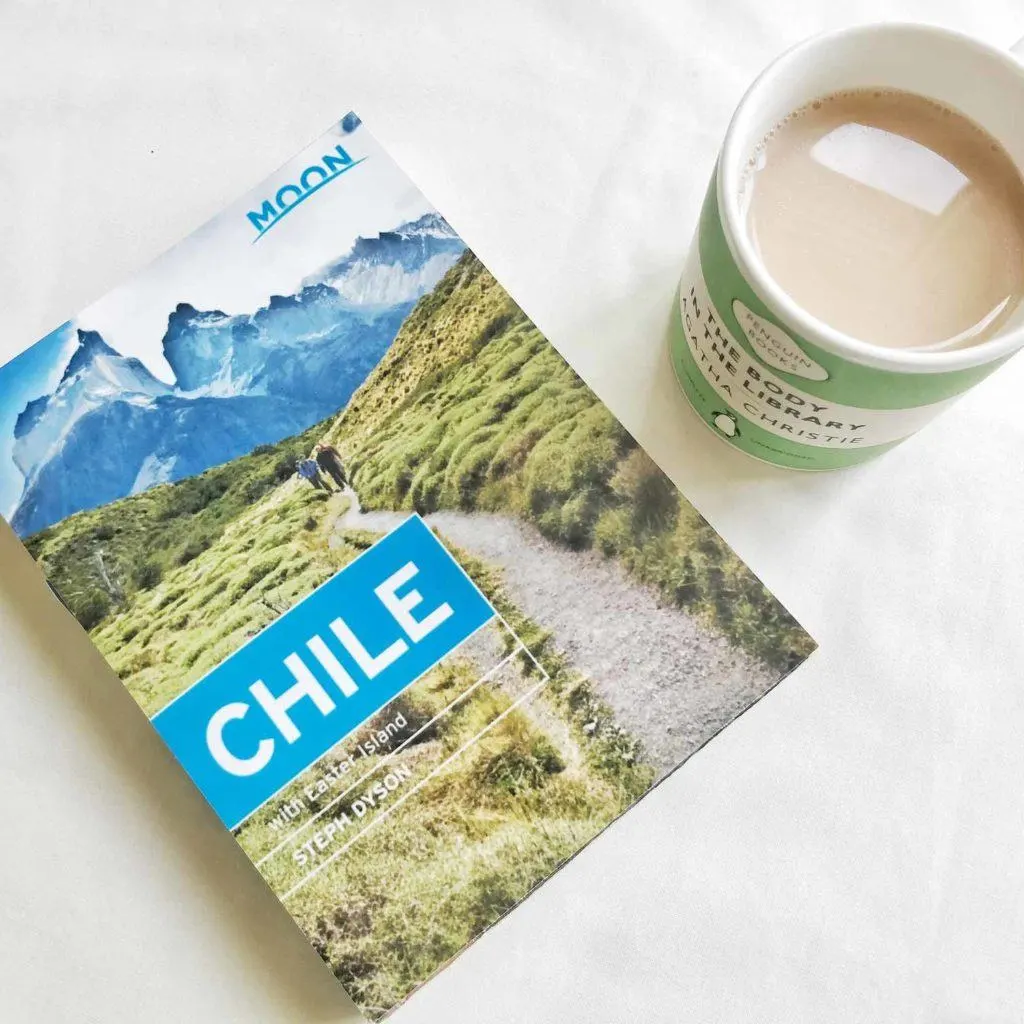 Need more inspiration?
You'll find even more detailed itineraries, off-the-beaten-path gems, hiking routes and accommodation, restaurant and tour recommendations to suit your travel style in my brand-new guidebook, Moon Chile.


Chile's Central Valley in March and April
In March and April, towns across the central valley's wine regions (from Casablanca and Aconcagua right down to Colchagua, Maule and Itata) hold vendimias – wine festivals celebrating the start of the grape harvest with grape stomping, local music and, of course, plenty of wine.
The vendimia in Curicó is one is the biggest and lasts for four days – check the dates before visiting as these change every year.
---
Santiago
The best time to visit Santiago really depends on what you're looking for. June to August is best for skiing and snowboarding in Valle Nevado, Portillo and the surrounding mountains.
Temperatures soar from December and many locals escape the hot city to holiday in cooler climes, meaning less congestion and lower prices for budget travellers.
January also offers the opportunity to experience the annual international Santiago a Mil theatre and performing arts festival.
For a Chilean cultural experience you'll never forget, visit Santiago – or other urban hubs in Chile, for that matter – for Independence Day on September 18, when you'll find the streets overflowing with euphoric locals dancing cueca and feasting on traditional empanadas. Whenever you visit, be sure to consult our guide to the best things to do in Santiago.
Southern Central Chile: the Lakes District
South of Santiago, Chile's verdant countryside and countless national parks are dotted with smoldering volcanos, crystalline lakes, and steaming thermal baths.
Chile's Lake District in October through March
A popular area for adventure tourism, conditions are optimum for activities such as river rafting and trekking between October and March, with the high season from December to January.
If you have your sights set on scaling a volcano, head to touristic hub Pucón to begin an expedition up volcán Villarica, one of the most active volcanos in the Andes.
You can hike the volcano year-round, however the views are normally best outside of the months of June through August, when the weather is clear and you can spot the peaks of the other volcanoes that surround Villarrica.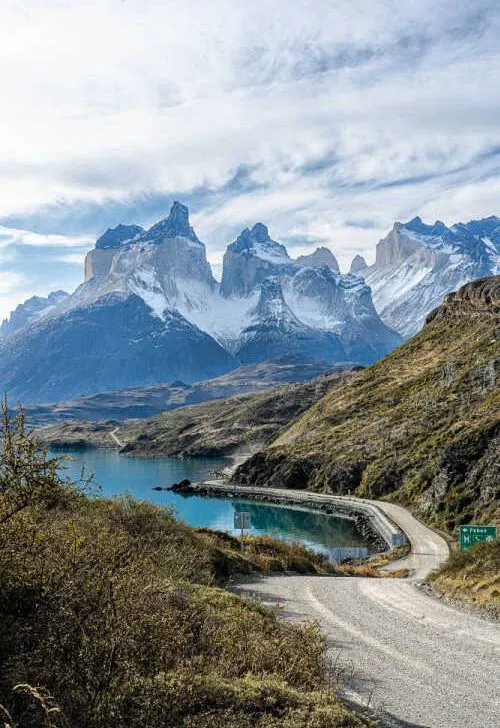 Want a custom-made Chile itinerary, but without the effort of planning it?
Get it planned by an expert (me!) with my travel itinerary planning service; you'll give me an overview of your ideal once-in-a-lifetime trip to Chile and/or Patagonia, and I'll put together a custom itinerary just for you using my expert knowledge of the destination.
Alternatively, if you're looking for a local operator to plan and book your trip, I recommend our trusted partner EcoChile Travel. They design and book tours throughout the country, such as this 12-day highlights of Southern Patagonia itinerary – and offer Worldly Adventurer readers a 5% discount on their services!
Book here to claim your discount.
The Lakes District in winter
From mid-June to mid-October, Villarica's slopes are perfect for skiing, snowboarding and snowmobiling.
Visit in late October to November for an adrenaline-filled descent, tobogganing down the side of the volcano before the snow mostly melts in summer.
Volcanos aside, this part of Chile tends to be cold and rainy as of May.
However, numerous regional festivals take place to brighten up winter, including We Tripantu, the indigenous new year, with celebrations in Temuco (and also notably on Cerro Santa Lucía in Santiago) on the southern hemisphere's winter solstice.
---
Chiloé
A jewel in the south of Chile, Chiloé is peppered with colourful palafitos (houses on stilts), UNESCO world heritage site churches and untamed national parks.
The best time to visit this folkloric island is between October and April, with the warmest, driest weather in January to March.
Chiloé Island in November through March
In January and February, local festivals are held in towns across the island, characterised by traditional food, songs, and activities.
From May, tourism on the island slows down as temperatures drop and the rain sets in, however you'll still find most accommodation and restaurants still open.
Penguin spotters should visit between November and March, when spots on the north and south of the island become nesting places for both Magellanic and endangered Humboldt penguins. Whales are also common in the waters during these months.
---
Patagonia: Torres del Paine and Tierra del Fuego
Heading southwards, you've probably noticed a weather trend emerging, and Patagonia is no exception.
In winter, from June to September, tourism mostly shuts down in southernmost Patagonia and the wild, remote island of Tierra del Fuego as temperatures plummet and roads become snowy and impassable.
Northern Patagonia in April and May
Northern Patagonia and the Carretera Austral can still be visited in this time, and indeed April and May are the best time for spotting big cats, notably Chile's evasive puma.
These months offer a welcome pause from the incessant tourism that clogs up Patagonia's facilities and routes in the summer. However, bear in mind that some campgrounds are seasonal – and make sure you pack for cold weather.
Patagonia in December through January
For warmest temperatures and maximum hours of sunlight, plan your trip to Patagonia in December to January, but be ready for peak prices, book activities and accommodation in advance, and prepare yourself for Patagonia's notorious winds, which often pick up in the summer reaching speeds as high as 120 km/h.
Unfortunately, Torres del Paine National Park is full of hikers in this period and you'll need to get your w trek and your campsite bookings organised at least three months in advance.
Luckily, even during this time of the year, the O Circuit is slightly quieter than the more popular W.
Summer is also a great season for taking a multi-day ferry – particularly the Navimag from Puerto Montt to Puerto Natales, as you might be lucky and spot sea lions, whales and even orcas en-route, or even a unique ferry through the waters of Patagonia.
Patagonia in the shoulder seasons
October to November offer a nice alternative for those looking for a cheaper, quieter Patagonian experience, while photographers may be equally lured in by the promise of spring bloom in these months, or autumnal foliage in March.
Bookings for the W and O circuit treks in Torres del Paine are also easier to come by and you'll find somewhat less footfall on the paths.
The weather also remains fairly settled until the end of April (when the park stops allowing hikers to enter who plan to visit without a guide), meaning you still have good chances of that all-important clear sunrise over the towers in Torres del Paine National Park.
Bear in mind that the climate in the park is notoriously changeable in one day – so make sure you pack for Torres del Paine carefully.
The winter carnival in Punto Arenas is held in July – although temperatures can drop well below freezing during this period.
---
Easter Island
Easter Island in February
The first two weeks in February are undoubtedly the most popular time to visit Easter Island as locals celebrate the annual Tapati Rapa Nui festival.
Up to 20,000 visitors descend upon the island to ogle the festivities, in which a representative of each family competes in various traditional challenges, from bareback horse riding to banana-tree-trunk racing.
For this quintessential Rapa Nui experience, book a hotel and services like car rental well in advance – at least six months.
Easter Island during the rest of the year
Apart from this spectacle, Easter Island and its emblematic moai – the enigmatic, ancient stone figures – can be visited year-round, and in fact, the best time to do so is probably outside of the festival period to avoid congestion.
Peak season runs from December to March, when there is (importantly for photographers) less rain, making for happy sunbathing on Anakena beach.
September to October and April to May offer a quieter time to visit Easter Island, with good weather and lower humidity making it an ideal time for hiking; get more detailed information about when you should visit Easter Island and read this post for more about visiting Easter Island.
---
FAQs about visiting Chile