Since arriving in South America, I've trawled the net for the most essential adventure travel apps.
It quickly became apparent that what works in Europe, the States or other parts of the globe just doesn't work here.
A lack of internet connectivity or availability of maps for the area, means that camping apps, trekking apps, or any apps advertised by enthusiastic tech geeks as being perfect for any adventure are, well, not.
To put it bluntly, I've found that they just don't work.
I'm basing this reflection on my experiences travelling in Bolivia and Peru, but I've seen how a frustratingly few number of travel apps cater sufficiently to the needs of adventure travellers in South America.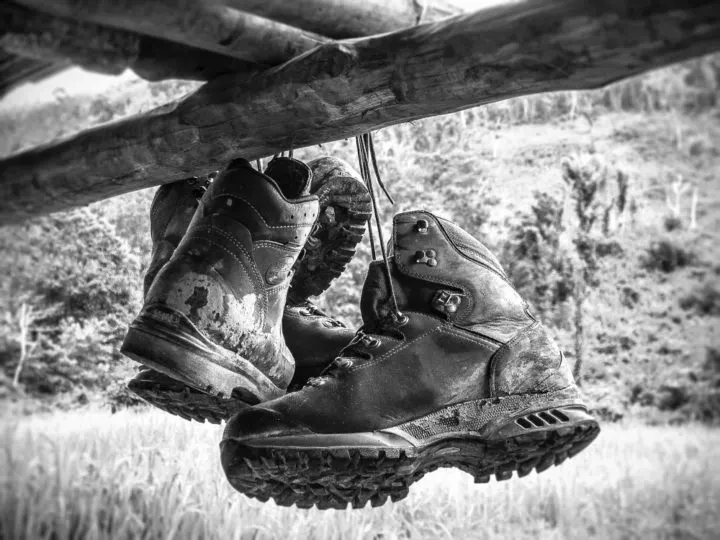 But there are some.
Although I'm certainly no tech expert, as a traveller with a penchant for adventure – and the daughter of two computer programmers – I want to ensure that I have the best travel apps for getting me out of sticky situations, or helping me to avoid them in the first place.
So from my experiences thus far in South America, these are my favourite – and what I believe are the most essential – adventure travel apps, all of which are available free for both android and iPhone.
Maps.Me – maps wherever, whenever
This app works on the principle of providing you with maps wherever you go and – what is surely the holy grail of adventure app needs – without needing an internet connection.
Thanks to GPS and maps that are downloaded as part of the app, it will tell you where you are, anywhere in South America.
I've been using it across Peru and have been impressed by the coverage of the maps. It's perfect for when you're on a bus and want to know that you're approaching your destination.
What's more, these maps cover roads and footpaths. For trekking and hiking throughout South America where the footpaths are notoriously had to follow and maps are dreadful, this app is indispensable.
Requires internet connection? No
iOverlander – looking for a campsite?
iOverlander is an app that has been established to help the overlanding community (those travelling by land, normally in a jeep) to share campsites, fuel stops and other useful facilities along the route, all presented to the user in a handy, easily-navigable map.
Any person with the app or who accesses the information via their website can edit, update and add to this database, making it a much more reliable and up-to-date resource than other apps or guidebooks.
For those search for a camping app, not only does it list official sites (something admittedly few and far between in Bolivia and Peru), but also wild camping spots that were found and enjoyed by a previous traveller.
Overlanders can review the different locations, leave specific GPS locations and amenity lists and leave feedback for the benefit of other adventure travellers.
One of the best things about this app is its impressive coverage in South America, second to none in terms of its scope.
And if you want more information about overlanding as a form of adventure travel, check out the WikiOverland site which is an encyclopaedia of overlanding.
Requires internet connection? Yes
If you've downloaded any of my other recommended apps which require fast GPS, this is another essential adventure travel app.
By downloading AGPS data (Assisted GPS Data), GPS Status and Toolbox enables other devices to find local satellites quicker and therefore pinpoint your exactly location much more rapidly. It also has a handy compass.
Requires internet connection? No
I can't count the number of times I've been in need of light and my head torch hasn't been to hand.
There are hundreds of torch options (and many models of phone now come with one already installed), but Super Bright LED Flashlight has served me well at every opportunity.
Requires internet connection? No
I've been injured while adventuring far from the nearest town, and the only saving grace was that my friends had a working knowledge of first aid.
Now while this first aid app isn't perfect – for example, most of the steps for dealing with emergencies end in 'call 999' which I can't imagine being very useful in the middle of South America – it gives some useful information for dealing with different situations.
Personally, I think that having a passable understanding of basic first aid before you travel is definitely a good idea. While this app isn't going to plug many gaps in your knowledge, it might still be useful in an emergency.
Requires internet connection? No
While I've yet to be in the position to need it, this is an essential adventure travel app which deals with extreme survival situations.
Not only this, but it covers research, planning and equipment before your trip into the unknown, thus aiming to help you avoid the need for putting your newly acquired survival skills into action.
It also has the facility for making a checklist before embarking on an expedition, including what should be in your survival kit, survival pouch and medical kit.
Even if you're unlikely to be getting yourself into the position where you would need survival tips, SAS Survival Guide Lite is a really interesting read and the free version is basically a series of chapters taken from the million-copy bestselling book SAS Survival Guide.
Requires internet connection? No
Let me know your experiences with any of these essential adventure travel apps in the comments section below. And if you've come across South American compatible adventure travel apps (or those that are great for Bolivia and Peru) which I've not mentioned, please share them with the adventure travel community.