Home to unexplored – and always arresting – countryside, one of the best ways of exploring South America is through wild camping.
Whether you're planning on hiking through the the chilly peaks of Patagonia or discovering the undulating hills of Bolivia's more striking rock formations, this continent is a paradise for campers and outdoor lovers.
Pack a tent, sleeping bag and some provisions for the journey and the most spectacular parts of this huge continent are at your disposal.
So here's why wild camping in South America ought to be top of your travel itinerary.
1. Get access to some of the globe's finest unexplored landscapes
Taking a tour with an agency can be an excellent way of stumbling upon some of the globe's most sensational countryside, but there's no feeling quite like knowing that you've come across a part of the continent that few other tourists have yet to explore.
Finding a hidden gem in South America is never too difficult: just ask some locals for a recommendation of a place you can reach by local combi (minibus) or even on the back of a truck, and you're guaranteed to fall upon somewhere delightful.
This list of activities and things to do in and around the Bolivian capital Sucre should also get you started.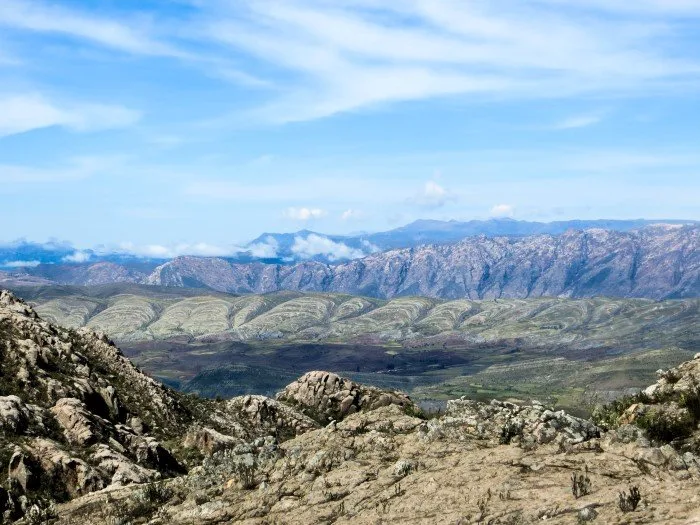 When you're wild camping in South America, your choice of location is only dictated by the lie of the land and whether you have the energy left to hike that nearby hill and make the most of its panoramic views.
Planning Your Trip to South America?
Save time, stress & money with a customized travel itinerary planned for you by a South America expert
But watching the sun set, beer in hand and with views across miles of unadulterated landscape or waking the next morning to watch hummingbirds flitting between the trees above will make the decision to hike until you found the most perfect spot all the more worthwhile.
2. Find peace, tranquillity and incredible proximity to nature
When I've been wild camping in South America, I've always managed to find camping spots with the most incredible vantage points.
The edges of the Maragua Crater where I could appreciate the incredible stripes of coloured rock on the surrounding mountains.
At the top of a hillside in another part of Bolivia, where the early light of dawn gave birth to views of rolling countryside and tiny communities far, far away.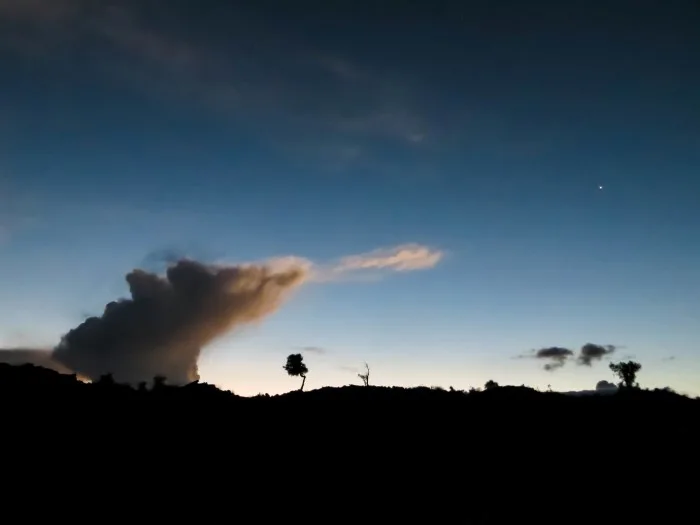 Along the Carretera Austral, deep in the heart of Chilean Patagonia.
But it's not just about the views; wild camping's most spectacular feature is the silence.
As something that comes at a real premium in any urban space in South America, pitching up far from civilisation always leaves you wishing you could remain there forever.
And what I love most about wild camping in South America is that there are few rules about where you can and can't do it.
That said, although it's unlikely you'll come across many people when walking, it's always advisable to ensure you make yourself known to someone local if you're likely to be camping anywhere near their land.
3. Experience the stars, oh the stars!
One of my favourite parts of wild camping is the proximity you have with the stars.
Sleeping beneath a canopy of lights so individually distinct that you can see the arch of the Milky Way is a way of reminding yourself how tiny you are in the scale of the universe; a sobering but awe-inspiring thought.
Camping in the Reserva Biológica Cordillera de Sama near Tarija, Bolivia, my brother and I were treated to the most incredible skyscape thanks to our 3,400m altitude and the fact that we were miles from civilisation.
At night in Torres del Paine National Park, when the clouds finally cleared, we were struck dumb by the sky above.
And although I had the fortune to take one of the best stargazing tours in the Atacama Desert in Chile (considered one of the optimum places on earth for seeing the night sky), I wish we had wild camped somewhere far from the town to really appreciate the stars.
4. Wild camping in South America is an experience that few have
During my travels, I've met so few backpackers who have wild camped in South America.
But when I've suggested escaping into the country for a few days, some have been daunted by the need to carry a heavy rucksack, but most have jumped at the chance of exploring South America by this means.
Yes a tent, sleeping bag and stove (if you're less inclined to face the issue of finding wood to build a fire) are bulky and will take up a good deal of your rucksack that could otherwise serve for travelling comforts.
But the sheer fact that at every point in your travels you are armed, snail-like, with a house presents unrivalled possibilities.
I've personally found how necessary having a backup home has been on occasion.
When I've hitchhiked in different South American countries, being armed with a good-quality, lightweight backpacking tent has made me able to fully embrace and feel prepared for the unexpected, knowing that I have the resources to ensure that the unknown can, and will happen.
So are you ready to pitch up?
Wild camping in South America is an unbeatable experience. Embrace nature at its finest by packing that backpacking tent and heading off into the countryside.
---
If you found this article inspiring, PIN IT!