"You should have been here fifteen years ago, before everyone found out" says a jaded traveler, bellied up to the bar in any popular tourist destination. While some destinations may have lost a bit of their allure as more and more travelers descend on them, the same cannot be said for Arequipa (ar-ay-KEE-pa), Peru's most beautiful city.
If you're seeking a place away from the crowds yet full of unique things to do, Arequipa is among the must sees in Peru.
If you ask Peruvians across the country about the city, the first things they will likely mention are the beautifully stark architecture, built with the white volcanic rock called sillar, and the cuisine, which stands out in a country already renowned for its range and quality of food.
This and more should put Arequipa on nearly any traveller's itinerary. The White City often convinces its visitors to stay longer than originally planned, and for good reason.
While the atmosphere is generally laid-back, the city and surrounding region offer plenty of sights and adventures to keep visitors busy for days or even weeks on end. Without further ado, here are my recommendations for the best things to do in Arequipa.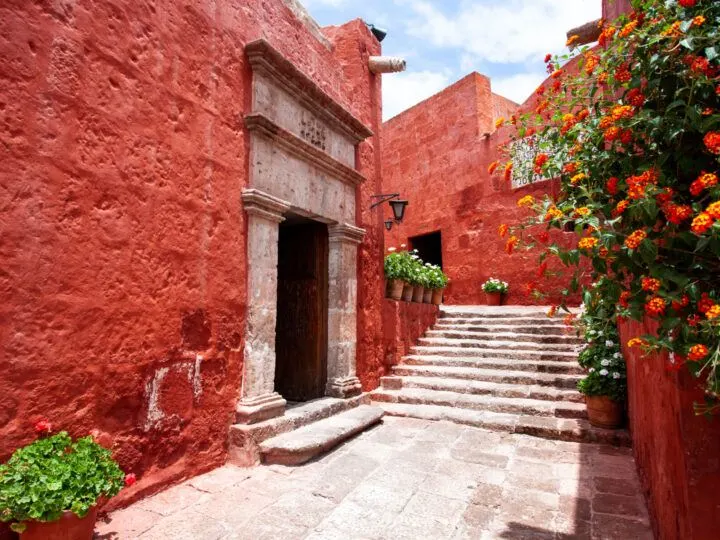 1. Take in the beautiful Plaza de Armas
The city's Plaza de Armas, arguably the most picturesque in the country, is a great place to begin your exploration of the city. The well-manicured square features a large fountain, towering palm trees, is surrounded by a handsome colonnaded arcade and is directly in front of the striking Basilica Cathedral de Arequipa.
The plaza is more relaxed than others in Peru, with fewer vendors and hawkers than in Cusco or Lima. Locals and tourists alike enjoy finding a shady bench with a book or camera to while away an afternoon. The streets surrounding the Plaza de Armas are closed to motor traffic, further adding to its status as the social hub of the centre. Many options of what to do in Arequipa are within a short walk of the plaza.
2. Check out the gorgeous Basilica Cathedral of Arequipa
When it comes to architecture, Arequipa possesses an astounding collection of beautiful structures, the foremost of which are its churches. The massive Basilica Catedral de Arequipa is the oldest and most significant of the city's buildings. Originally built in the 1540s, the cathedral has been leveled and rebuilt a number of times due to earthquakes and volcanic eruptions.
Like most buildings in the historic centre, the cathedral is carved ornately from the white volcanic sillar stone. The interior of the cathedral is equally impressive with its vaulted ceilings, ornate altar, and well-maintained pipe organ. The cathedral is particularly stunning when it is illuminated at night.
3. Visit the other beautiful churches in the city centre
Although the cathedral is certainly the crown jewel of the city, the centre has many other beautifully built and maintained churches that warrant a visit.
Among these are the Iglesia Santa Teresa, Iglesia de La Compañia, Iglesia de San Agustin and Iglesia de San Francisco. Some are spartan in construction while others have gold-leaf altars and walls of imported marble.
4. Tour the Monasterio de Santa Catalina
Of special note is the Monasterio de Santa Catalina, a centuries-old working monastery, occupying spacious grounds a couple blocks north of the Plaza de Armas. Built over four hundred years ago, the monastery has been a central feature of the city's cultural and spiritual character since its foundation.
The complex houses more than four hundred pieces of religious art, many of which are showcased in the lovely gallery exhibit. The monastery is largely self-sufficient and is effectively a city within a city. Visitors may enjoy the cafe as well as a trattoria specialising in both local and Italian cuisine. Tours of the grounds are interesting and informative, and are offered in several languages.
5. Treat yourself to an outstanding meal at a local picantería
Although Peruvian cuisine is perhaps most famous for its ceviche, the food in Arequipa is well-known throughout the country. Among the most famous local dishes is chupe de camaron, a hearty broth not dissimilar to a Thai yellow curry, with prawns and potatoes. Another popular choice is rocoto relleno, a spicy local pepper stuffed with mince, veggies and melted cheese.
Planning Your Trip to Peru?
Save time, stress & money with a customized travel itinerary planned for you by a Peru expert

On Sundays, locals flock to their favorite spot for adobo, a rich broth over slow-roasted pork. Wash it all down with some locally-brewed chicha, a sweet fermented corn drink often flavoured with cloves.
For an excellent local experience, we recommend heading to Picantería Victoria in the centre, or alternatively Picantería la Dorita or La Nueva Palomino across the river in Yanahuara. On Sundays, a reservation is recommended, as the popular restaurants fill up early with families.
6. Peruse the local goods at Mercado San Camilo
At the southeast end of the centre lies the city's primary marketplace. Mercado San Camilo specialises in local fruit, vegetables, chocolate, meat, and dairy. There are also stalls for locally-made hats, shoes and textiles.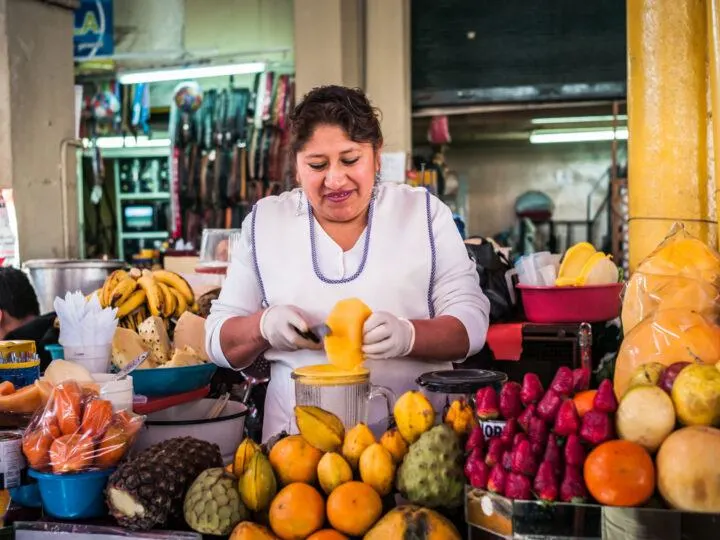 The market is also a good place to grab a quick local lunch, from grilled chicken and sandwiches to ceviche and rocoto relleno, best paired with a freshly-made fruit juice. It opens daily from 6am to 6pm, but is most lively in the mornings.
7. Visit Plaza de Yanahuara
Across the Río Chili from the centre is the lovely and peaceful district of Yanahuara. Its heart is the idyllic plaza of the same name, shaded by palm trees and encircled by cafes and restaurants. On the eastern edge of the square is the popular Mirador de Yanahuara, which affords breathtaking views of the historical city centre and El Misti in the distance.
A block north of the viewpoint is Tío Dario, a superb spot for lunch or dinner which specialises in both local dishes and seafood brought in fresh from the coast.
8. Taste and learn about pisco, Peru's national spirit
Greece has ouzo and Scotland its whisky, and Peru is equally proud of its local distillation, pisco. Made with local grapes, pisco is distilled in small to medium batches and bottled without additives to ensure superior quality. The name derives from the clay amphorae made by the native population in coastal Peru for over two thousand years, which happened to be ideal for storing and aging the liquor.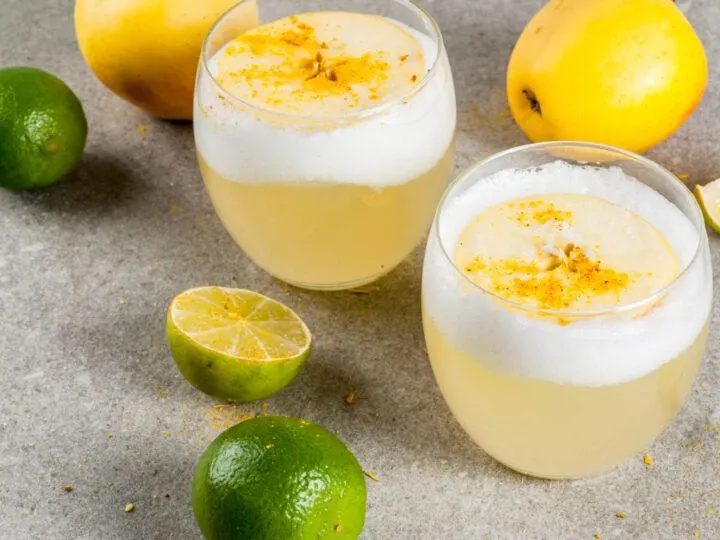 The best place to both learn about and sample the spirit is Museo del Pisco, just behind the cathedral in the city centre. With an impressive collection of local and regional vintages, the knowledgeable staff will talk you through their collection, make a recommendation or whip up an expertly-crafted cocktail.
9. Spend an afternoon touring the local museums
Although the temperatures in Arequipa are pleasant, the midday sun takes it toll while you walk around. Beat the heat and head to a local museum or two in the hours when the shade disappears. The city has a number of archaeological museums with interesting exhibits. Among them are El Museo San Agustín and the Museo Arqueológico UNSA. Other museums worth visiting are the Museo de la Catedral and the Museo de Arte Virreinal Santa Teresa.
10. Marvel at Juanita, the famous Incan mummy
Museo Santuarios Andinos houses the world-famous mummy dubbed Juanita, the remains of a 12 to 15-year-old girl sacrificed and offered to the Incan gods at the top of Mount Ampato over five hundred years ago. The freezing temperature kept her remains remarkably well-preserved.
11. Walk around the city with a camera at dusk
By late afternoon, the lighting in the old city is perfect for a stroll with a camera. The Plaza de Armas and Monasterio de Santa Catalina are great spots, but perhaps the best place is around Plaza Campo Redondo in San Lázaro, the oldest area in the city with its narrow streets winding past whitewashed sillar walls beneath wooden balconies.
Good opportunities for photography are not limited to the old town. Yanahuara and Parque Selva Alegre showcase lovely scenes at dawn or dusk, especially towards El Misti and Chachani, another imposing volcano north of the city. Without a doubt, capturing the White City behind the lens is one of the top activities in Arequipa.
12. Organise an old town pub crawl
As it has in many cities around the world, craft beer has taken off in Arequipa. The burgeoning microbrew scene offers no shortage of options for those looking to tie one on. The best brewpubs are all located on or near Plaza Campo Redondo on the northern edge of the city centre.
Melkim Taproom features at least ten beers on tap, both their own and of other local brewers. Nowhere also offers several options from the barrel, with a focus on fruit beer. Nearby is Chelawasi Public House with a large and varied offering of local brews, as well as exceptional pub food. Last is Pataccala, a Belgian-owned operation with an impressive list of rare imported draft and bottled beers not easily found outside Belgium.
13. Climb El Misti
Dominating the city skyline at 19,101 feet (5822m), El Misti is a spectacular sight for many miles in all directions. Intrepid travelers may wonder if its climbable. It is indeed! Companies focused on Arequipa tourism operate in the city centre and organise two-day ascents to the summit.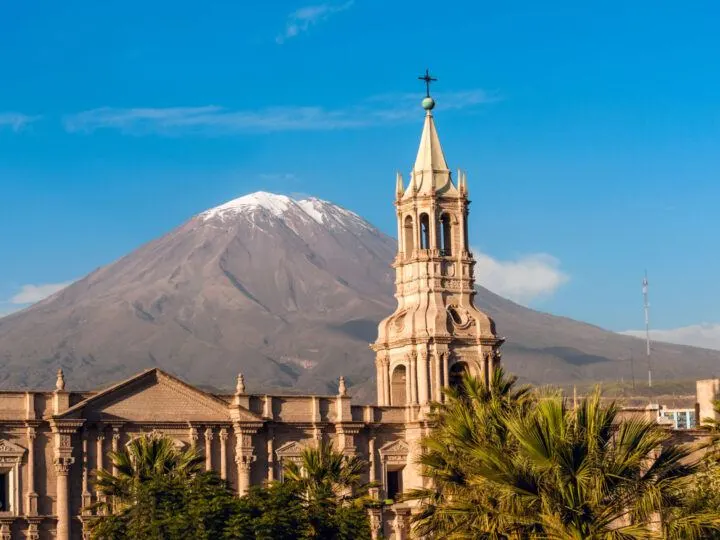 Not for the faint of heart, El Misti is a challenging climb, if not a terribly technical one. We recommend going with Pablo Tour, which offers transport, camping and climbing gear, food and water, and expert guides. You will need to bring your own water, sleeping bag (available for hire), sunglasses, sun cream, toilet paper, and multiple layers of warm clothes as it gets quite cold near the summit.
Most groups reach the summit around noon on the second day, and the views are truly spectacular.
14. Enjoy the beauty and isolation of Reserva Nacional de Salinas y Aguada Blanca
Another day trip a couple hour drive from the city centre is the Reserva Nacional de Salinas y Aguada Blanca. This stunning national reserve showcases otherworldly high-altitude landscapes, wild herds of alpacas and llamas, flocks of flamingos, and the moss-like yareta plant.
Accessible by driving northeast around El Misti, the reserve covers a huge tract of land, meaning you'll probably have a large area to yourself. This also means you'll need to come prepared, either by hiring a capable 4WD vehicle in good condition, or going with a reputable tour company.
For the DIY option, we recommend going with Mountain Rent a Car, who offer well-maintained cars and trucks capable of getting you to and from remote locations outside the city.
For a guided tour, we again recommend Pablo Tour, who take travelers to Salinas Lagoon, but also offer the option to tailor a trip across the reserve.
15. Take in the sunset at a rooftop bar or cafe
The ideal way to end the day and begin your evening in Arequipa is on one of the many rooftop terraces facing the setting sun. For a coffee head to Puku Puku for anything from a flat white to a cold brew. For a beer or cocktail, try Sunset Rooftop Bar for stunning panoramic views of the surrounding mountains – certainly one of the best things to see in Peru.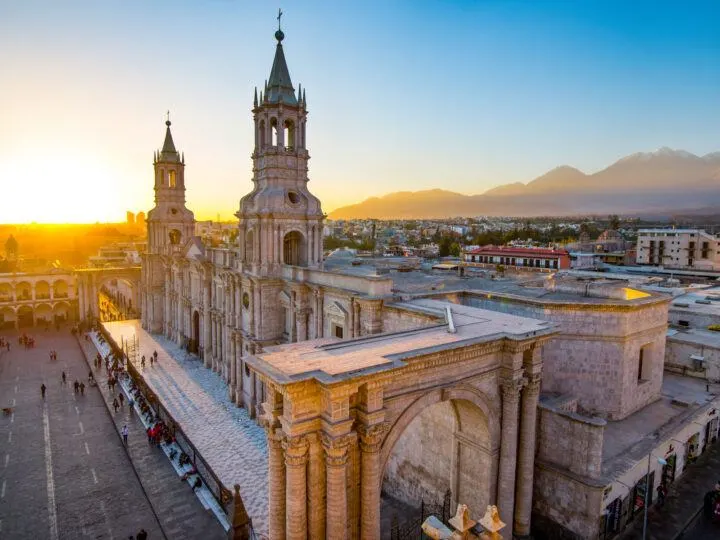 Alternatively, terraces facing northeast towards El Misti and Chachani offer an equally mesmerizing view as the westering sun paints the landscape. Waya Lookout Rooftop Bar on the Plaza de Armas is an ideal place for a sundowner, overlooking the Cathedral and El Misti. Pataccala also has a terrace, facing north towards Chachani.
Things to know before visiting Arequipa
Inspired by our guide? Here are some of the key things to consider before planning a trip to Arequipa. It's also worth checking out our selection of one-week to one-month travel itineraries for visiting Peru as well as finding out the best time to visit Peru according the weather.
Where is Arequipa?
In an isolated valley in Southern Peru, nestled between towering volcanoes and high desert, bisected by the Río Chili, sits Peru's second-largest city. The first thing you'll notice when walking around is Arequipa's volcano, El Misti, visible from everywhere in the city. A world away from Lima, Arequipa is safe at night and its locals are welcoming to visitors. It is closer geographically and climatically to northern Chile and Bolivia than to the rest of Peru. It sits at 2,335 metres (7661 feet), which is around 900 metres (3,000 feet) lower than Cusco. Arequipa is well-connected with Lima, with several direct flights linking the cities. There are also several direct flights each week between Arequipa and Cusco. For those who prefer overland travel, Cruz del Sur has comfortable buses connecting the city to Lima, Cusco, and Puno on Lake Titicaca.
Is Arequipa worth visiting and what is it known for?
If you were to make a list of cool places in Peru, Arequipa should be at or near the top for most travellers. It is a destination made for those seeking adventure and the outdoors, top-quality gastronomy, unique architecture, a stunning natural setting, and is a relaxed, easily navigable city to explore. It's also packed full of history. During the years of the Spanish viceroyalty, Arequipa was an important regional capital, a fact reflected in the amount the Spanish crown invested in its architecture. Much of the silver mined in Bolivia passed through the city en route to the coast, ultimately bound for the royal coffers in Spain.
How many days do you need in Arequipa?
That depends on whether you plan on exploring the region beyond the city. For travelers content to enjoy the pleasures of the city, three to five days should be sufficient. If you plan on climbing Misti, visiting the Salinas y Aguada Blanca reserve, or trekking in the Colca Canyon, five to ten days would be about right, depending on how many forays you plan on making outside the city.
When's the best time to visit Arequipa?
The region has two distinct seasons: the dry season from April through mid-November which sees almost zero precipitation, and the summer wet season which lasts from December through March and is characterised by more frequent cloud cover and occasional rain. The climate in this part of the world is extremely dry, and Arequipa sees over 300 days of sunshine a year. The altitude of Arequipa is 2,335 metres (7661 feet). Although this is rarefied air, it's around 900 metres (3,000 feet) lower than Cusco.
Is Arequipa a safe place to visit?
Among cities in South America with a sizable population, Arequipa ranks as one of the safest. Violent crime is virtually non-existent and the city centre is safe on foot at all hours. While the city is quite secure, it is of course important to observe common sense and avoid being a target by flashing cash and valuables, and to avoid walking alone in the small hours.