It's no secret that I'm deeply in love with my adopted homeland, Chile. It's fair to say that few South American countries can compete with this country when it comes to its epic diversity of landscapes and adventures.
Where else can you climb an active volcano, trek through untamed terrain, surf in world-class waves or sample some of the world's best wine?
One of the main factors that have stopped many backpackers and other budget travellers from exploring Chile is the fact that travel here is more expensive than the vast majority of the continent.
But she's worth the extra pesos. Trust me.
1. Addicted to hiking through surreal landscapes?
Last year, I embarked on my third trip to the south of Chile and her most bewitching corner: Patagonia. I can't get enough of the scorched pampas, snow-dappled mountains and dolphin-filled waters, nor the hiking trails that wind through wild, uninhabited terrain.
Chile's most famous trekking destination, Torres del Paine National Park, usually takes pride of place in most travellers' itineraries; the shorter, more popular W trek and the more challenging – and rewarding – O Circuit are both an excellent introduction to the best country for hiking in South America.
Heading north along the Carretera Austral, Patagonia Park and a few hundred miles north, Pumalín Park, are two protected areas brought into being by Tompkins Conservation, each with a warren of trails through rare forests filled with even rarer wildlife.
Wedged somewhere between the two, Cerro Castillo, a newly inaugurated national park, has a four-day hike to shimmering lagoons at the feet of sharp granite peaks and is often dubbed the new – but uncrowded – Torres del Paine.
Planning Your Trip to Chile?
Save time, stress & money with a customized travel itinerary planned for you by a Chile expert
2. It's got a delicious – and colourful – national culture
Chile might seem, at times, devoid of the rich Andean culture that so characterises its northern neighbours, Bolivia and Peru or the national identity of the Argentine gauchos across the mountains.
But traditional lifestyles are played out in the nation's food and even its buildings.
Chilean cuisine has a dreadful reputation – and for no good reason. From the humble empanada (a pasty filled with meat, cheese or fish) to sociable asados (bbqs), Chilean ceviche or the decadent chupe de jaiba (a pie made from crab meat and parmesan), Chilean food is both delicious.
It's also an expression of the country's geographical singularity, wedged as it is between mountains and the Pacific Ocean.
Chilean culture, like its people, is eminently colourful; nowhere better represents this unique trait than Chiloé, an island just off the mainland south of Puerto Montt. Still proudly a fishing culture, this island is best known for its characteristic buildings.
At the water's edge, palafitos – traditional fishermen's dwellings built on stilts to protect them from the rising tide – provide a vibrant skyline of primary colours.
In practically every village on the island, UNESCO World Heritage wooden churches, many painted equally brightly, showcase an incredible tradition of woodwork and faith.
3. It's home to one of South America's oldest ancient sites
Peru might have the Nazca Lines and Machu Picchu (the latter of which actually isn't all that ancient anyway), but northern Chile is home to one of the globe's most important anthropological discoveries: the world's oldest mummies.
Dated at around 7,000 years old – over 2,000 years older than those across the ocean in Egypt – these ancient remains were uncovered both at Playa Chinchorro, a beach in Arica and in the foundations of a residential building that was being converted into a hotel.
Many had been naturally mummified by the extreme aridity and salinity of the local conditions, while others had faced some fascinating and hugely complex mummification techniques.
Two seriously brilliant museums display the Chinchorro mummies and artefacts from their culture, with information about their daily life, funerary rights and beliefs.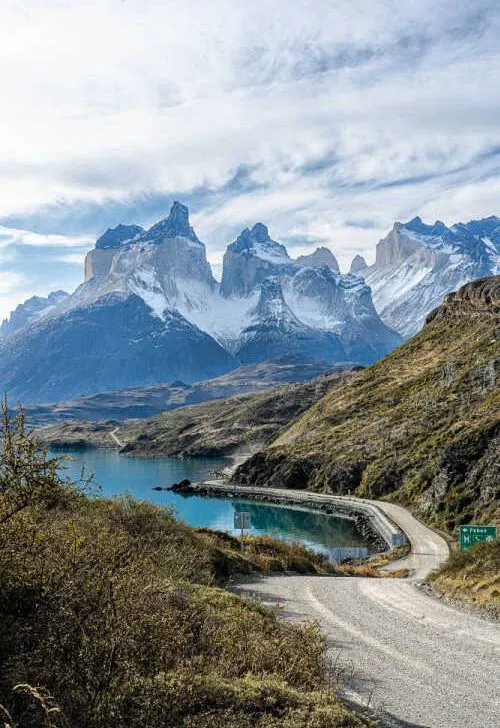 Want a custom-made Chile itinerary, but without the effort of planning it?
Get it planned by an expert (me!) with my travel itinerary planning service; you'll give me an overview of your ideal once-in-a-lifetime trip to Chile and/or Patagonia, and I'll put together a custom itinerary just for you using my expert knowledge of the destination.
Alternatively, if you're looking for a local operator to plan and book your trip, I recommend our trusted partner EcoChile Travel. They design and book tours throughout the country, such as this 12-day highlights of Southern Patagonia itinerary – and offer Worldly Adventurer readers a 5% discount on their services!
Book here to claim your discount.
At the Museo de Sitio Colon 10 where the mummies were found during the conversion, they've been preserved in situ and you can actually wander above them on a sheet of clear glass, providing incredibly close proximity to the remains.
4. Want to be bewitched by high-altitude landscapes?
The altiplano or high-altitude landscape around San Pedro de Atacama is easily one of Chile's most famed natural attractions.
This section of the Atacama Desert is alive with salt-rimmed lagoons, lava-red natural pavements, rainbow coloured valleys and geyser fields spitting hot steam into the dawn.
But those who venture further north are rewarded by even more magical sights.
El Salar de Surire in Reserva Nacional Las Vicuñas might not be as large as the Bolivian salt flats across the border, but this vast stretch of white, speckled with groups of Chilean, James's and Andean flamingos and set to a backdrop of huge volcanos and hot springs remains utterly mesmerising.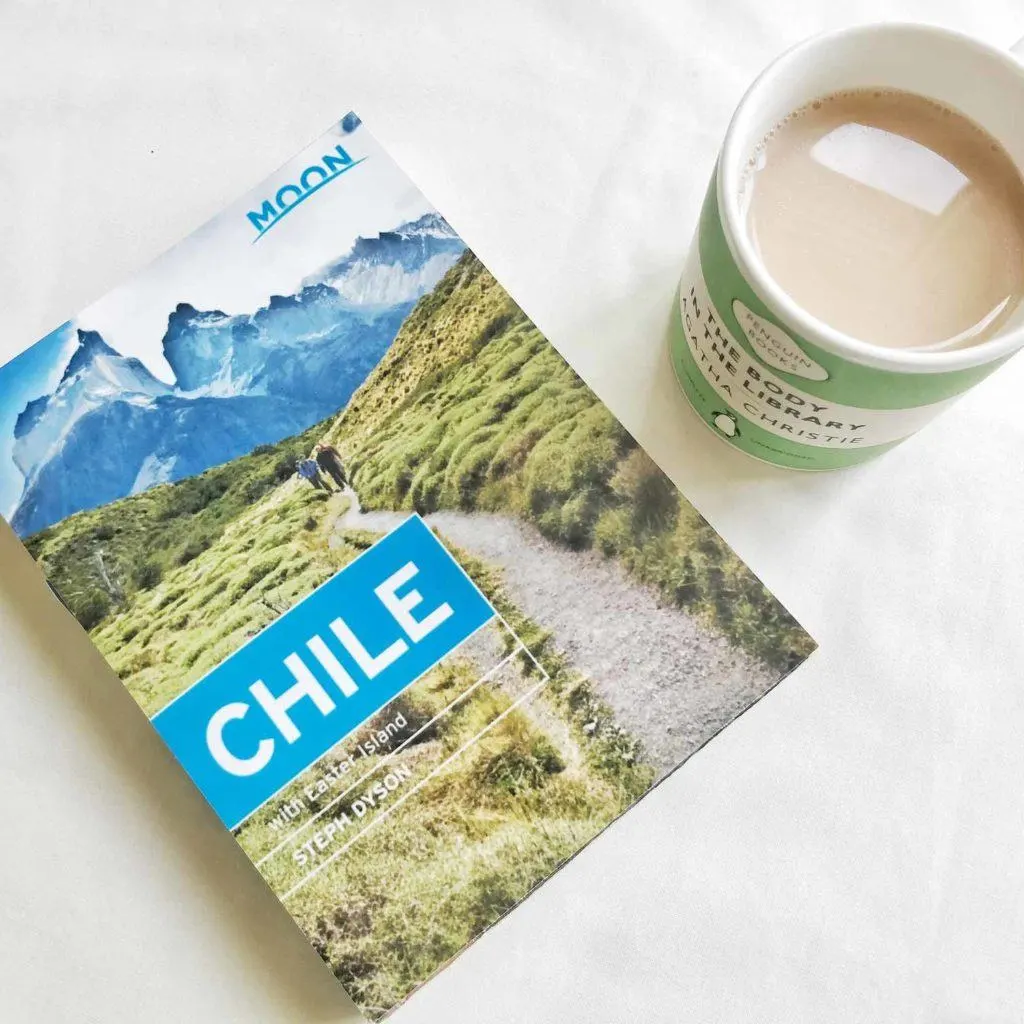 Need more inspiration?
You'll find even more detailed itineraries, off-the-beaten-path gems, hiking routes and accommodation, restaurant and tour recommendations to suit your travel style in my brand-new guidebook, Moon Chile.


A few hours' drive from the region's hub, Putre, the splendid Lago Chungará is tucked away on the Bolivian border, but this gleaming lake plays host to large flocks of waterfowl while reflecting the bold domes of two nearby volcanoes.
What's more, this region in the far north of Chile is so far beyond the beaten trail that you're unlikely to meet any other travellers on your adventures here.
Instead, as you bounce along the dirt roads, the vast plains of puna (arid grasslands) provide a who's who of the region's native wildlife, featuring russet coloured guanaco, elegant vicuñas, long-limbed nandús as well as colonies of sunbathing vizcachas.
5. More of a city slicker?
With such a vast and diverse countryside, Chile's cities can often struggle to get a look in. But there are plenty of urban areas that merit your time.
Bohemian Valparaíso, a few hours' drive from Santiago, has plenty of things to do and see, thanks to its tumble of colourful and historic buildings, vivid, politically-infused graffiti and poky little bars popular among the city's student population.
If you're a city slicker and adventure seeker, Iquique in the north is probably more up your street.
Tourists come here to take on its world-renowned waves or leap off of Cerro Dragon, a sand dune directly behind the city heralded for its sensational views and near perfect wind conditions for paragliding.
Six hours south of Santiago, one of my personal favourite cities is little-known Valdivia, a lively student hub where Chile's most famous cerveza Kuntsmann, along with smaller, but equally excellent local beers, are brewed.
The fish market right on the river also has a population of noisy – and hungry – sea lions.
And then there's Santiago, the capital. An urban sprawl best known for its smog and traffic jams, it's got a lot to offer beyond these unfortunate claims to fame
Good quality and affordable restaurants rub shoulders with hip bars serving up the city's best craft beer, while there are more than one worthy jazz club and a plethora of music venues attracting the very best musicians from across the country. Intrigued? Read our guide to what to do in Santiago and day trips to take from Santiago for more inspiration!
6. Looking for wild, untouched corners that'll leave you reeling?
North Chile might have the altiplano, but the south has the Carretera Austral.
Ruta 7 is remote, unfinished and, at times, utterly wild, passing by bewitching national parks, huge fjords, cobalt-blue hanging glaciers and a splattering of volcanoes and isolated villages packed between mountains and intense greenery.
Visiting the Carretera Austral is an adventure in itself. Some hire a vehicle to explore at their own pace, while others board the Navimag or Naviera Austral, the ferry services that ply the fjords along its western coast on the lookout for penguin colonies or seals.
For those with a smaller budget, a limited number of buses connect the villages, while the greatest adventure of all is a dedo – hitchhiking.
By virtue of its isolation and inaccessibility, the Carretera Austral remains one of Chile's wildest and most spectacular parts.
7. Seeking the ultimate road trip?
The state of roads across South America can often be categorised as ranging from poor to absolutely abysmal.
Luckily, Chile bucks this trend and the majority of roads are in good condition. Add to this the fact that car hire is similar in price to in Europe, there's no easier country to travel under your own steam.
There are plenty of options for adventurous road trippers. Slicing down from the border with Peru to Santiago, the Pan-American is the country's main artery.
It allows for trips through the Atacama Desert between historic cities, stunning altiplano landscapes and lots and lots of sand.
Further south, the Lagos and Ríos Regions are even more accessible and it's easy enough to etch out a route between its picturesque lakeside and coastal towns, forested national parks and magnificent penguin colonies.
But the most spellbinding road trip I've yet taken in Chile was through Tierra del Fuego, an island divided up between Chilean and Argentine territory and separated from mainland South America by the Strait of Magellan.
Best explored with a 4WD, the Chilean side has just one dirt road, pockets of settlement and you can wild camp practically anywhere you find dry land, with guaranteed sightings of grey foxes, guanaco, beavers and even flamingos.
8. Love wine, good views and even better food?
The last few decades have seen Chile raising the stakes when it comes to South American wine, with its 14 wine regions.
They stretch from as far north as San Pedro de Atacama and ending just south of Los Angeles in the Bio Bio Region.
Wine tours are a staple way to spend a Sunday and one of the most popular regions to visit is Colchagua, around two and a half hours south of Santiago, a valley known for its deep, peppery Carménère, the ubiquitous Chilean grape.
Closer to the capital and towards the coast, Casablanca, the white wine region, is equally unmissable.
The wine isn't the only attraction.
In both, crumbling, colonial-inspired wineries surrounded on all angles by perfect lines of vines have wide terraces and impressive restaurants, making them ideal for an afternoon of delicious food and wine.
9. Ready for an extreme adventure?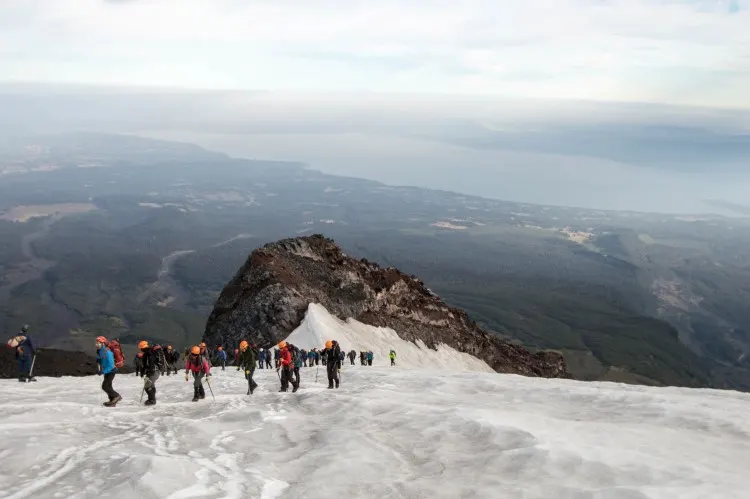 As a place hemmed in on all edges by the extremities of nature – the Atacama Desert to the north, the Pacific to the west, the confluence of the Pacific, Atlantic and Antarctic oceans to the south and the high Andes to the east – it should come as no surprise that it's a place of extreme adventures too.
Hiking to the top of Volcán Villarrica, a particularly active volcano on the outskirts of Pucón, wasn't physically the most challenging of treks I've done.
However, standing at the top and avoiding being blown into a crater of bubbling lava certainly ramped up the sense of adventure.
Similarly, a cruise I've long wanted to try is one around Cape Horn, the mislabelled southernmost point of South America, where winds whip into a galeforce fury.
Last century, the act of rounding the horn was once an absolutely terrifying ordeal due to the probability that you would be shipwrecked. Luckily, that's a lot less likely these days…
10. Looking for friendly hospitality and a warm welcome?
If this all wasn't enough, there's a final reason why Chile should top your 2020 travel bucket list: there's something about Chilean people that makes this country even more irresistible.
When you touch down on Chilean shores, one of the first things you notice is the instant warmth of its people.
It's inherent in the way you're likely to be addressed with the casual tu form of "you" rather than the formal usted and the way that greetings aren't just a kiss on each cheek but an enveloping hug, even by people you barely know.
If you get chatting to a local, they're more than likely to demonstrate the incredible hospitality of the Chileans, inviting you to share the national pastime, asado, or to join them for a cold beer.
To experience this, I strongly recommend joining a language exchange one evening or staying at a local type of accommodation (known as hospedajes or alojamientos).
These provide some of the best opportunities to meet Chileans and to experience their incredible friendliness and warmth.
This is the year for visiting Chile…
Winning the title of South America's leading adventure tourism destination, 2023 is is the time to discover the people, culture and outstanding natural places of South America's most diverse and extraordinary country.
To get planning your trip, access expert travel tips and inspiration by reading this guide to unmissable activities to try in Chile, before heading over to my collection of articles about Chile, sign up to the Worldly Adventurer newsletter or buy my guidebook, Moon Chile.
Pin this to your favourite travel board