South America is filled with opportunities for adventure. There are so many things to see and do, it may be difficult to decide on a particular destination.
Whether you're after a beach getaway, jungle trek, archeological ruins, or the buzz of the city, you'll be spoiled for choice. I'm here to let you in on which countries are growing in popularity, and why.
So which countries see the most travelers annually, and how do these numbers stand to change in the coming years?
We've researched and considered a number of factors for our projections, including local attractions, infrastructure, visitor trends, and demand, crime rates, as well as the political, social, and economic situation in each country.
Because of the disruption to international tourism caused by COVID-19, we're using data from 2019, the last full year prior to the outbreak, provided by The World Bank database.
As with other regions in the world, numbers are steadily climbing nearer to pre-Covid levels in South America.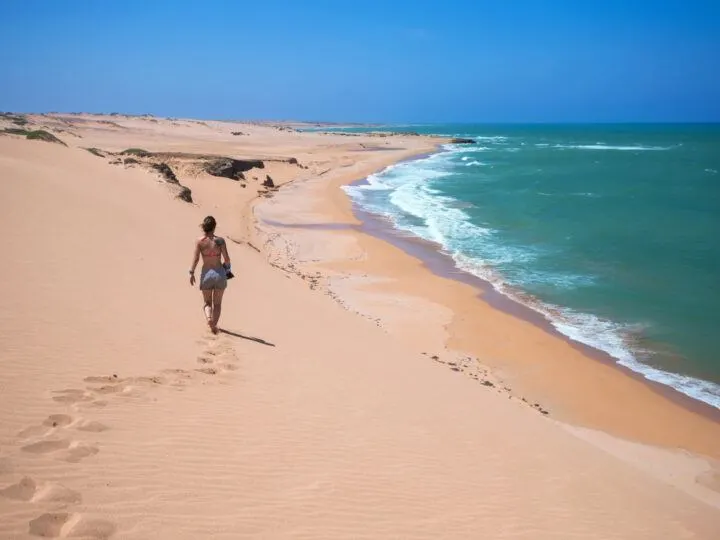 Mexico continues to dwarf South America for the sheer number of tourist arrivals, with Mexico City the most-visited capital in Latin America (the Dominican Republic is the second most-visited country). However, South American travel is slowly closing the gap.
1. Argentina
The top destination for international tourists in South America continues to be Argentina. In 2019, 7,399,000 travelers entered the country. The number of annual visitors rose sharply in 2010 and had since plateaued at around seven million.
Its primary draws are the capital, Buenos Aires (and the presidential residence Casa Rosada), the Perito Moreno Glacier and Los Glaciares National Park in Patagonia (one of Argentina's best national parks), and Tierra del Fuego in the south, while it shares the Iguazu Falls with neighboring Brazil.
Visitors are drawn to the natural beauty of the Andes Mountains and windswept plains, and to the atmospheric streets of the capital, where there's plenty to see and do if you've got a couple of days in Buenos Aires.
Planning Your Trip to South America?
Save time, stress & money with a customized travel itinerary planned for you by a South America expert
Argentina is one of the safest destinations in South America, but care should be taken in the capital as petty theft and robberies can occur. Make sure to be discreet with cash and valuables in cities and mind where you walk after dark; read our complete safety guide for Buenos Aires to get more tips.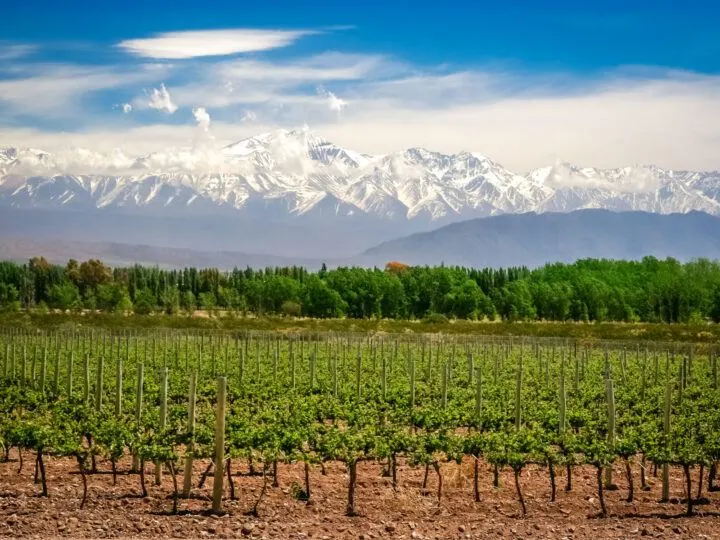 Although Argentina will continue to draw many visitors for its wonderful tourist attractions, Argentina's economic woes and hyperinflation may cause instability in the coming years. As a result, other countries may become comparatively more popular for vacationers in the future.
2. Brazil
Argentina's neighbor and great rival, Brazil is the second most frequented country among tourists to South America. 2019 saw 6,353,000 international arrivals, and this number was consistent with preceding years beginning with the 2014 World Cup which they hosted.
Rio de Janeiro also hosted the 2016 Olympics, and tourism has been heavily promoted by the government in recent decades.
Visitors to Brazil come for the beautiful beaches, energetic cities of Sao Paulo and Rio de Janeiro (home to the iconic man-made attraction, the Cristo Redentor statue), and for many natural wonders, including the Amazon Rainforest and Iguazu Falls, undoubtedly one of the most incredible waterfalls in South America.
It's also the largest country in South America and of all Latin American countries and is 0.84 times as big as the entire continent of Europe. Wow.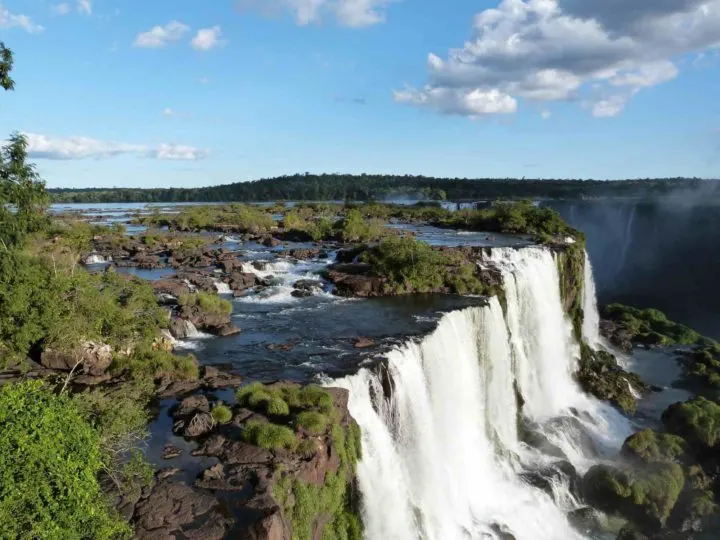 Some visitors may be put off by Brazil's relatively high crime rates, but theft and robbery can usually be avoided by exercising common sense and minding your belongings. Always be aware of your surroundings and be sure to take a taxi or Uber after dark.
Brazil continues to be among the top tourist destinations in South American countries, and its cultural exports, particularly sports, music, and outgoing lifestyle, will undoubtedly attract new travelers to its tropical beaches and vibrant cities.
3. Chile
Third on our list of most visited countries in South America is Chile, with 5,431,000 visitors in 2019. Chile has only compiled data for incoming tourism since 2008, and has since seen a rapid rise in international tourism, with visitors more than doubling within nine years.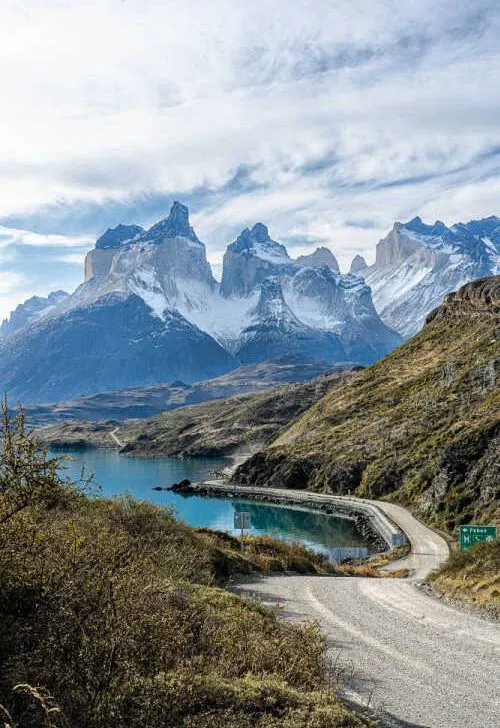 Visitors to Chile are drawn to the spectacular scenery at Torres del Paine National Park in the south, the Atacama Desert in the distant north, and Easter Island far offshore in the Pacific Ocean. Travelers can enjoy such varied activities as horseback riding, penguin, whale and sea lion spotting, and wine tasting.
The two years prior to Covid saw a steep decline in tourism, mainly caused by political turmoil and civil unrest. It is still safe to visit Chile, however, as it has a higher place on the global peace index than all countries on the continent except Uruguay, as of 2022.
That said, safety is becoming an increased issue in the capital, Santiago, and the nearby city of Valparaiso. In both, extreme caution should be taken at night time, when it's safest to take a pre-booked taxi to restaurants. Read our other tips for staying safe in Chile.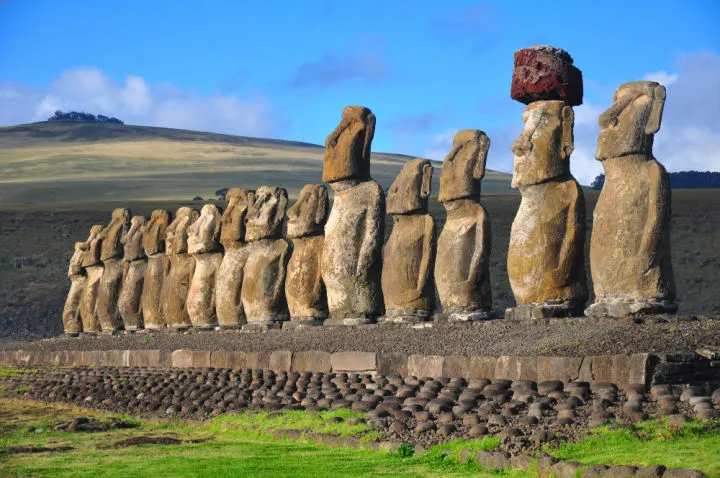 Indications since 2021 show renewed interest in Chile as a travel destination, both because of its unique range of natural wonders, and improved political stability. Visitor numbers are bound to increase in the upcoming years.
4. Peru
Coming in fourth for most visited destinations in South America, Peru welcomed 5,275,000 tourists in 2019. Since it began recording travel data in 2004, it has seen a consistent rise in foreign visitors.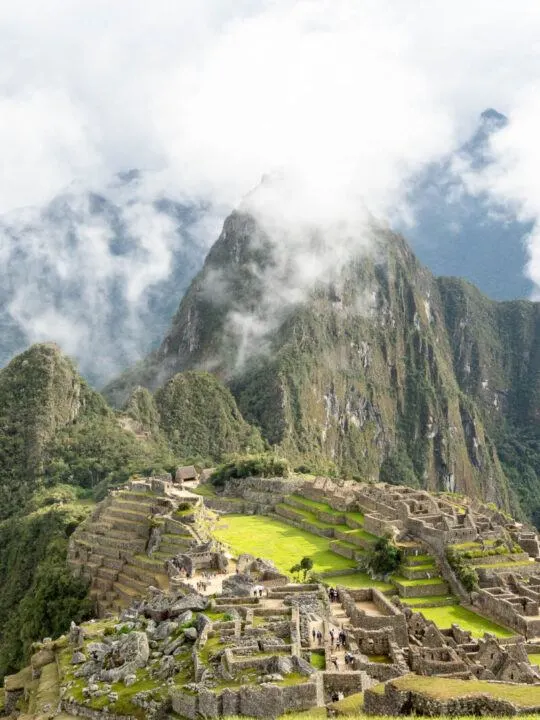 Peru has an alluring array of attractions for nature lovers and seekers of Unesco World Heritage sites, including the incomparable Machu Picchu and Inca Trail, Lake Titicaca – one of South America's most incredible lakes – and countless ancient ruins and archeological sites in the far north of the country that are barely visited by most tourists.
The fascinating culture and spectacular scenery make Peru a life-affirming destination for many who visit.
As is the case in much of Latin America, care should be taken in urban areas, particularly Lima, but overall Peru sees little in the way of serious crime beyond occasional theft.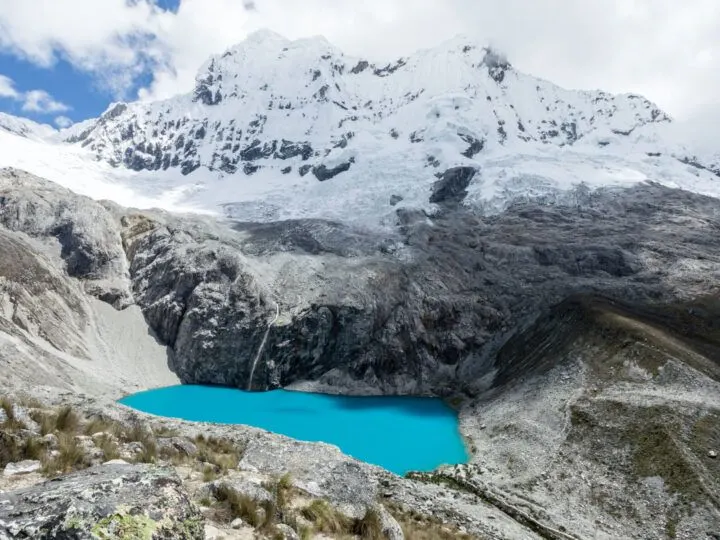 The past couple of years have been marked by political turmoil and the ousting of former president Pedro Castillo, but for the tourism industry, it has been business as usual since covid restrictions were lifted.
Because of Peru's five-star attractions, tourists will continue to flock here as they discover there's a whole lot more to see and do than Machu Picchu. Although political and economic unrest may have an effect in the future, for now, it seems tourism will remain unaffected.
5. Colombia
Next on our list is another emerging travel destination, Colombia, which had 4,531,000 visitors in 2019. Since the end of the 1990s, Colombia has seen a major increase in its number of visitors and is rapidly climbing the lists in Latin America.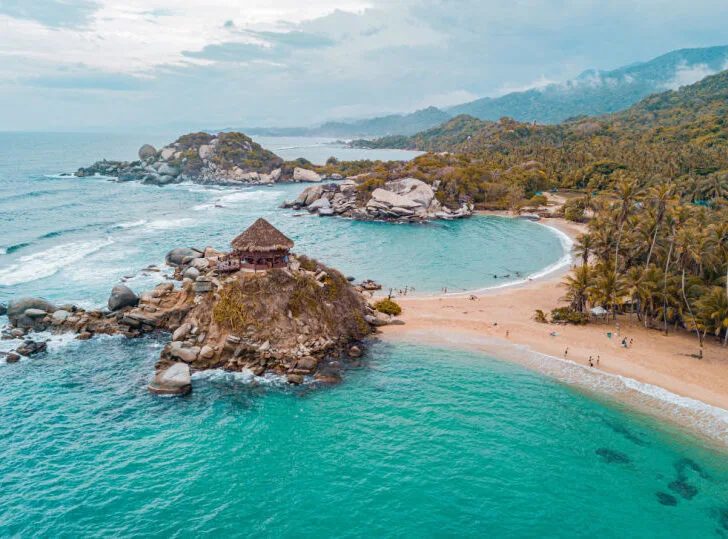 One of the most diverse countries on Earth, Colombia has something for all types of travelers (and particularly those on a budget, as it's the cheapest country to visit in South America).
The Caribbean region has plenty of enticing beach destinations (including Cartagena and Tayrona National Park along its Caribbean coast), its national parks have one-of-a-kind cloud forests, and its big cities have a vibrant energy and nightlife scene.
Since the dark days of drug cartels and narco-traffic being all over the news a couple of decades ago, Colombia has really come a long way. Violent crime rates have plummeted and most places in the country are secure for travel.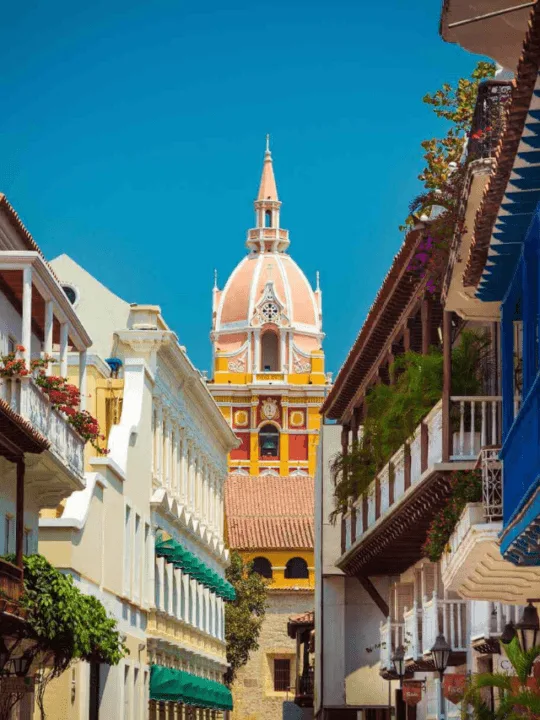 That said, major cities still have issues with theft and muggings, and it is important to exercise caution and common sense, particularly after dark.
Although Colombia has had a bad reputation in past decades, its improved security situation, welcoming local people, and astounding natural attractions stand to increase its popularity among international travelers in the coming years.
6. Paraguay
Wedged between Brazil, Argentina, and Bolivia, Paraguay admitted 4,368,000 international arrivals in 2019. This number is a bit misleading, as a high percentage of these visitors hop the border from Argentina or Brazil for cheaper shopping.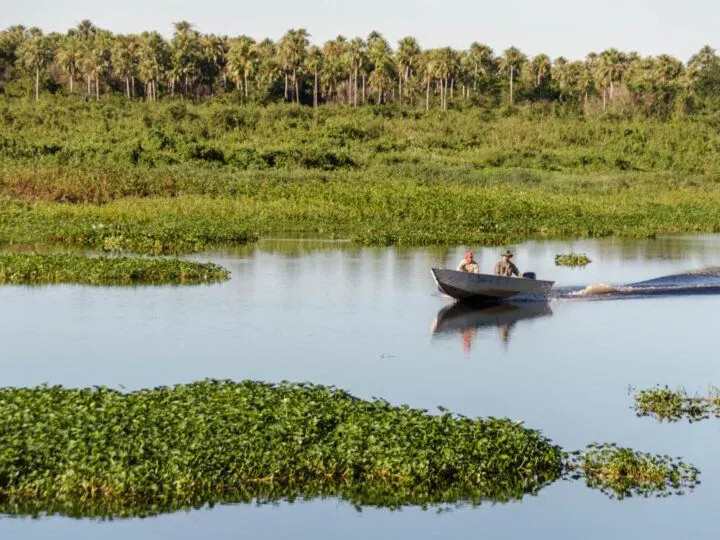 Arrivals sharply decreased since the mid-1990s into the new millennium, and only recently have numbers begun to increase again.
Visitors to Paraguay can enjoy huge areas of protected nature reserves, covering rainforests and plains with an amazing range of wildlife. Local culture, especially outside the urban areas, is influenced by the native Guarani, with the historic Jesuit Missions in the far south of the country an insight into the history of these indigenous people.
Visitors shouldn't miss the Pantanal, which is far cheaper to visit here than in neighboring Brazil.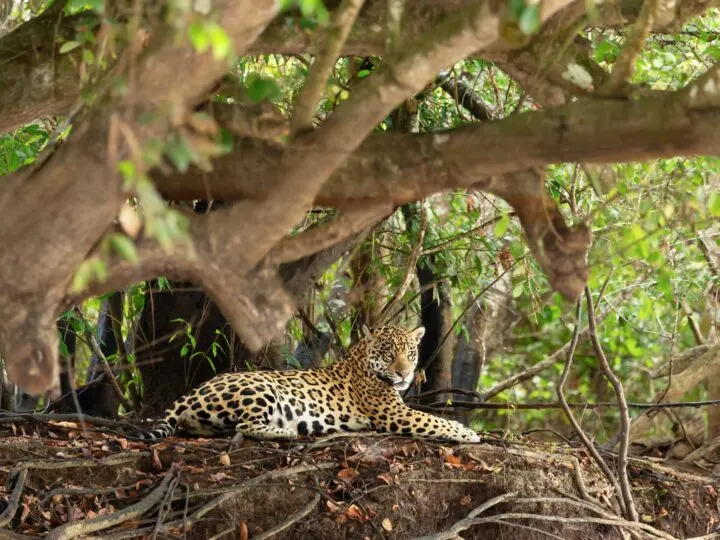 Paraguay is a safe destination with low violent crime rates, but travelers are advised to be discreet with valuables in urban areas and avoid wandering off the path in the national parks.
Although not a prime destination in the region, Paraguay will continue to see a rise in its number of visitors because of its unspoiled – and barely visited – natural landscapes, which include large swathes of the Chaco and Pantanal.
It is also far less expensive than its next-door neighbor, Argentina, and sees so few international visitors that you can be guaranteed to get off the well-beaten tourist path in Paraguay.
7. Uruguay
Just south of Brazil and next to Argentina, Uruguay had 3,480,000 visitors in 2019. International tourism has seen a steady increase in the past couple of decades, as its profile abroad has gained prominence.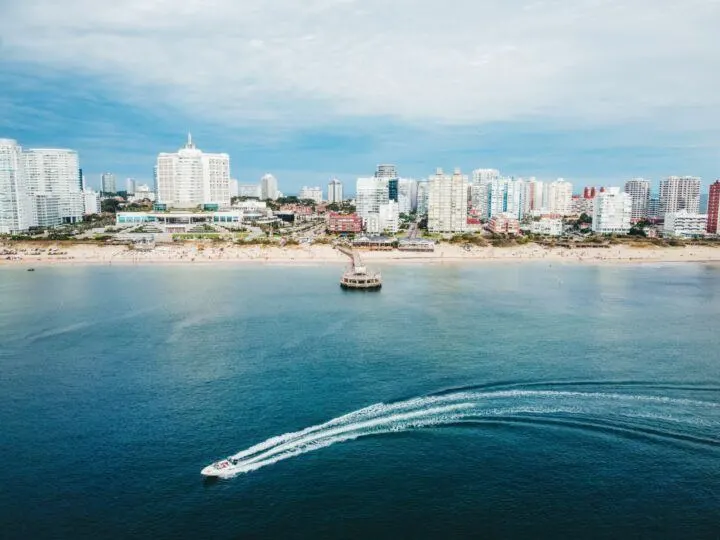 The country's most famous draw is Punta del Este, the chic beach resort town frequented by the jet set.
Other visitors come for the estancias (horse and cattle ranches), as well as the vineyards, in the latter of which you can sample the country's distinctively bold red wines made with Tannat grapes.
Uruguay is a very secure destination, and ranks highest in South America on the Global Peace Index, trailing only Costa Rica in Central America. Travelers should of course mind their belongings as theft is not unheard of in Montevideo and Punta del Este.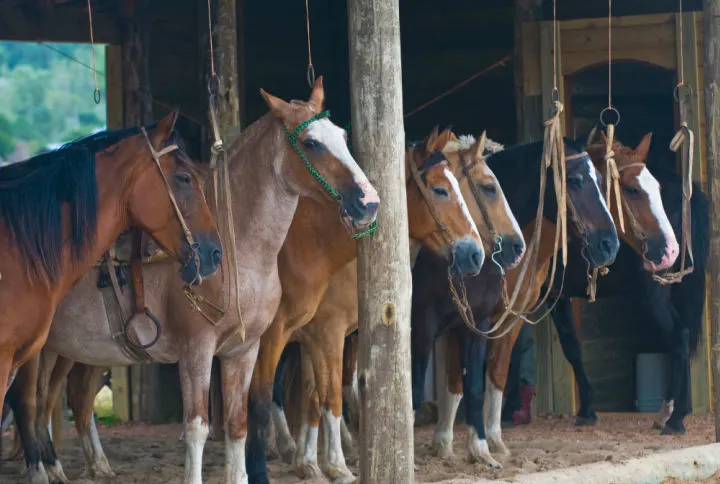 Because of its growing reputation as the most stable and democratic country in South America, high standard of living, and pleasant climate, both tourists and ex-pats will see Uruguay as a great place to travel in the present and future.
8. Ecuador
Another popular destination in South America, Ecuador welcomed 2,108,000 visitors in 2019. A growing number of visitors are long-term ex-pats from North America, but the number of tourists has been on the rise over the past couple of decades.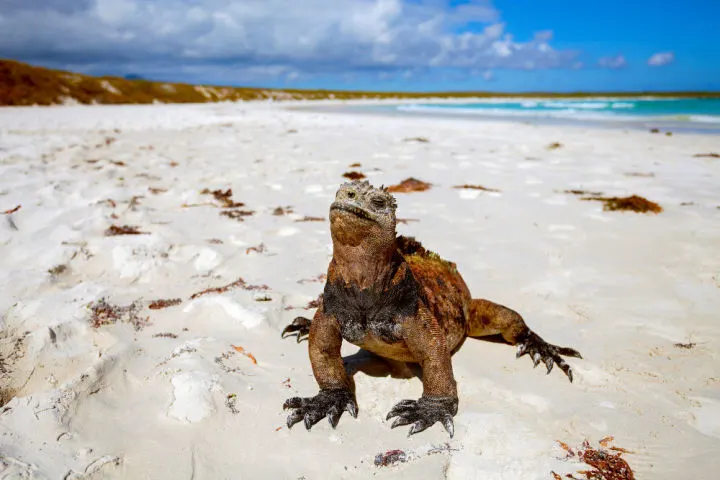 For a fairly small country, Ecuador is packed full of attractions, with the Galapagos Islands being its prime destination and making Ecuador one of the best countries to visit in South America for wildlife. T
ravelers can also visit the Amazon rainforest, towering active volcanoes, sandy beaches, and high-altitude Andean nature reserves, as well as same the country's excellent cuisine, much of which is influenced by its Andean cultural heritage.
One of the safest countries in Latin America, Ecuador is politically stable. Travelers should take care to mind their valuables in the urban centers of Quito and Guayaquil, as theft and robbery can occur.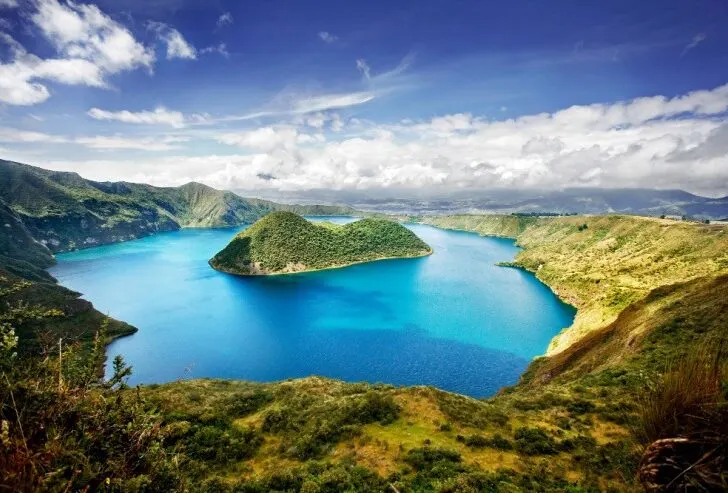 A rising star among South American travel destinations, Ecuador has long been known as the home of the Galapagos Islands but is now being discovered for its amazing biodiversity and range of ecosystems. Owing to its natural splendor, security, and colorful culture, its popularity among world travelers will only continue to rise.
9. Bolivia
Next on our list of the most visited destinations is Bolivia, which saw 1,239,000 visitors in 2019. Long considered an obscure backwater, Bolivia has seen a continuous rise in its number of international tourists over the last quarter century.
Long overshadowed by its neighbor to the west, Peru, Bolivia has emerged as a popular destination for its stark natural beauty.
Travelers can see the eastern half of Lake Titicaca, the world's largest salt flats, the Salar de Uyuni, the world's highest capital, La Paz, and the historic center of Sucre, one of South America's loveliest colonial cities.
Although Bolivia has been in the news for political instability, the country is secure for tourists and violent crime is rare. Take care after dark in La Paz to take a taxi or Uber to your destination.
Because of the dizzying altitude, visitors arriving in La Paz should take time to acclimate and make sure to keep hydrated.
With its stark natural beauty and unique Andean culture, tourism in Bolivia has really taken off in recent years. Indications are that more people will discover its charms and unique attractions in the coming years, and now is a great time to experience Bolivia while it's still under the radar.
10. Venezuela
Because of a lack of recent official data, it's difficult to definitively place Venezuela in these rankings, but 2017 saw 429,000 international arrivals, placing it tenth in South America. The number of tourists in Venezuela has seen a sharp decline over the past decade.
With its sun-drenched Caribbean coast, the northernmost reaches of the Andes Mountains, and Angel Falls (the world's tallest waterfall), Venezuela has some top draws for the intrepid traveler.
Recent years have seen political and economic upheaval, and visiting has become much less straightforward than in years past. Although there are no official travel restrictions for entry, the U.S. Department of State has placed a Level 4 travel advisory on Venezuela and advises against non-essential travel.
If planning to visit, it is advised to choose a reputable travel agency, as kidnappings of independent travelers have occurred.
Unfortunately, because of ongoing turmoil Venezuela will not be a popular travel destination in the near future. However, for those willing to prepare and join a pre-arranged tour, it remains open for travel.
11. Guyana
Last on our list is the small country of Guyana. Virtually unknown to most travelers, Guyana had just 315,000 visitors in 2019. This, however, is more than double what it was a decade earlier.
Guyana has become a top destination in South America for its unspoiled primary forests and large nature reserves. The variety of wildlife is exceptional (and the chances of spotting endemic creatures high), much of the territory is home to unspoiled rainforest, and unique among South American countries, English is the official language.
A secure destination, travelers won't need to worry too much about crime, but should make sure to come vaccinated for yellow fever and malaria.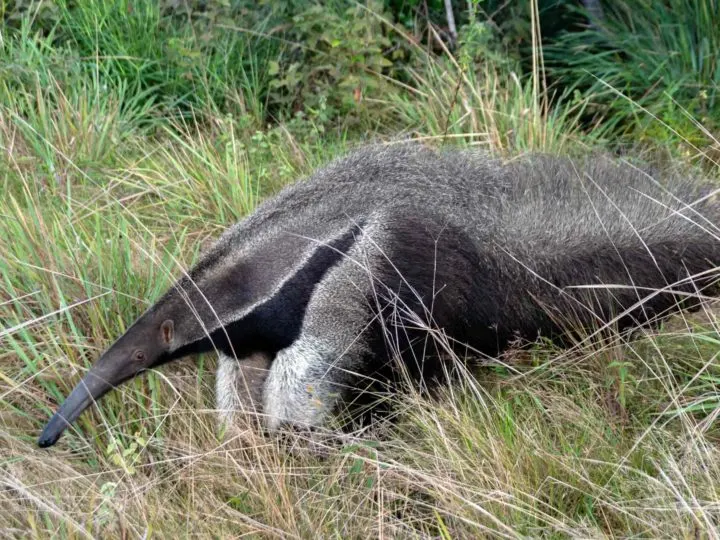 Visiting with a tour operator is recommended, due to a lack of travel infrastructure in much of the country, as well as many of the most interesting accommodations and attractions being situated in remote and hard-to-reach places.
With its readily accessible nature reserves and beautiful landscape, Guyana will increase in popularity for those seeking an off-the-beaten-path adventure. Read our guide to the most unmissable tourist attractions in Guyana.
---
Inspired to explore South America? Read out guide to the most incredible places to visit in South America, plan your trip with our extensive itineraries, and discover when's the best time to explore South America.